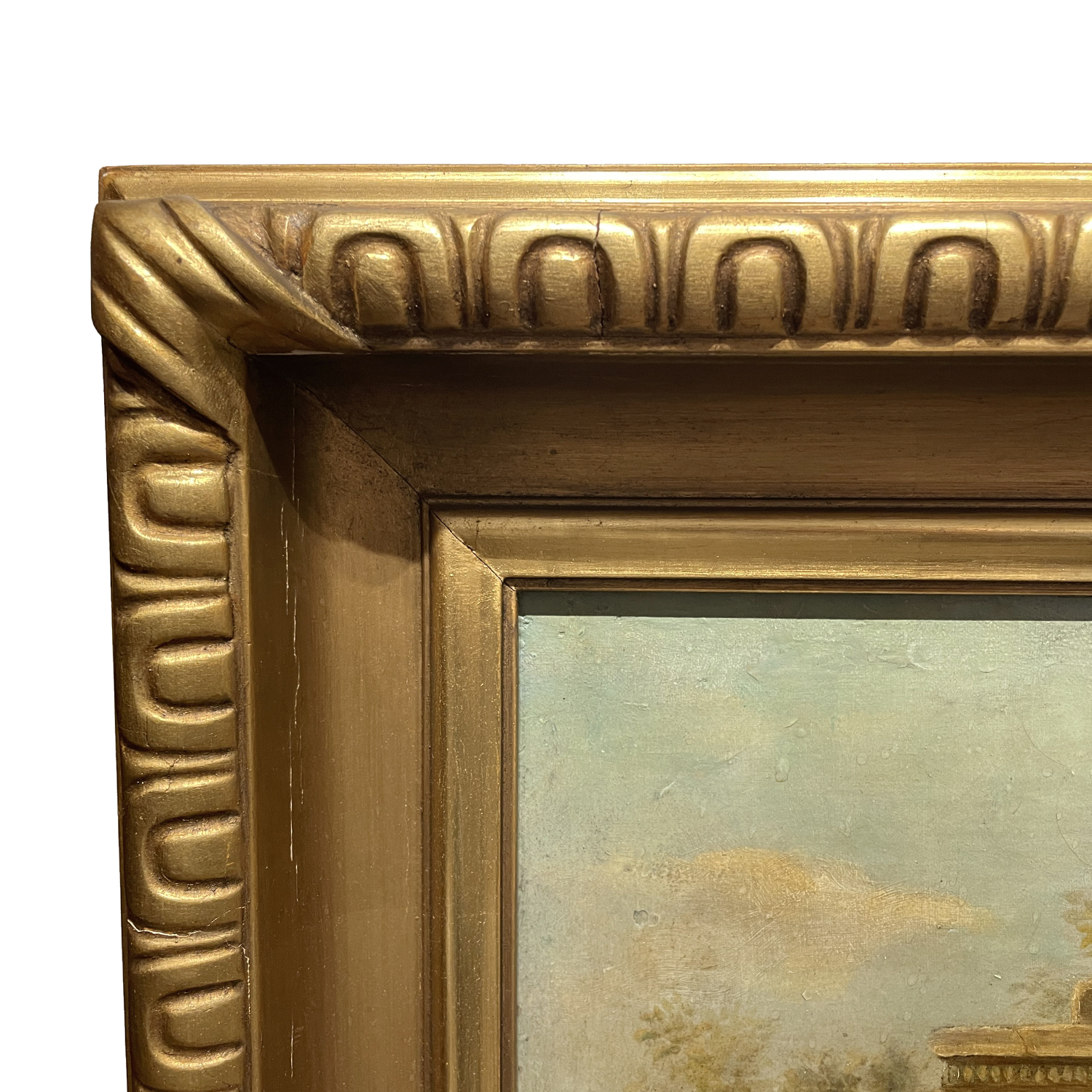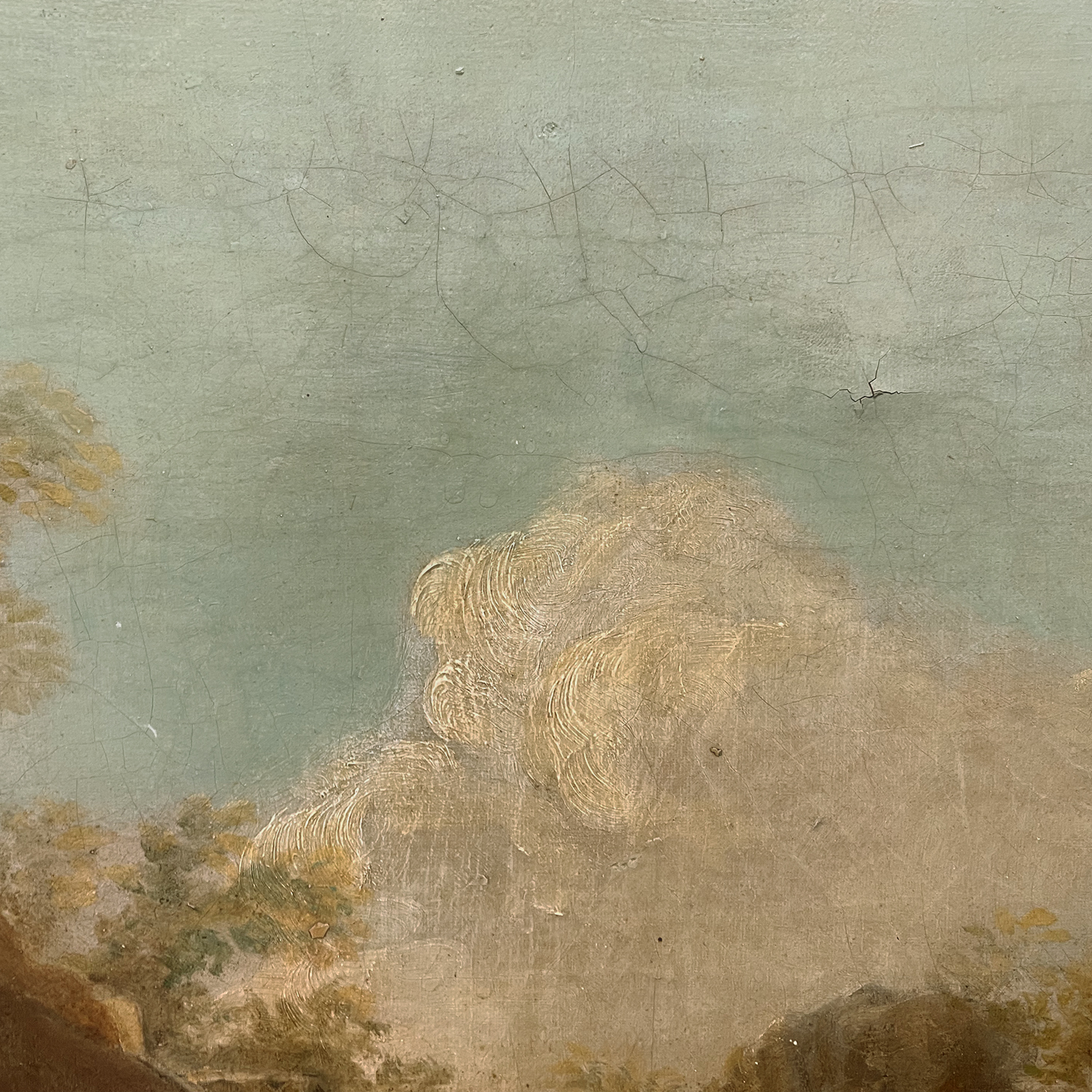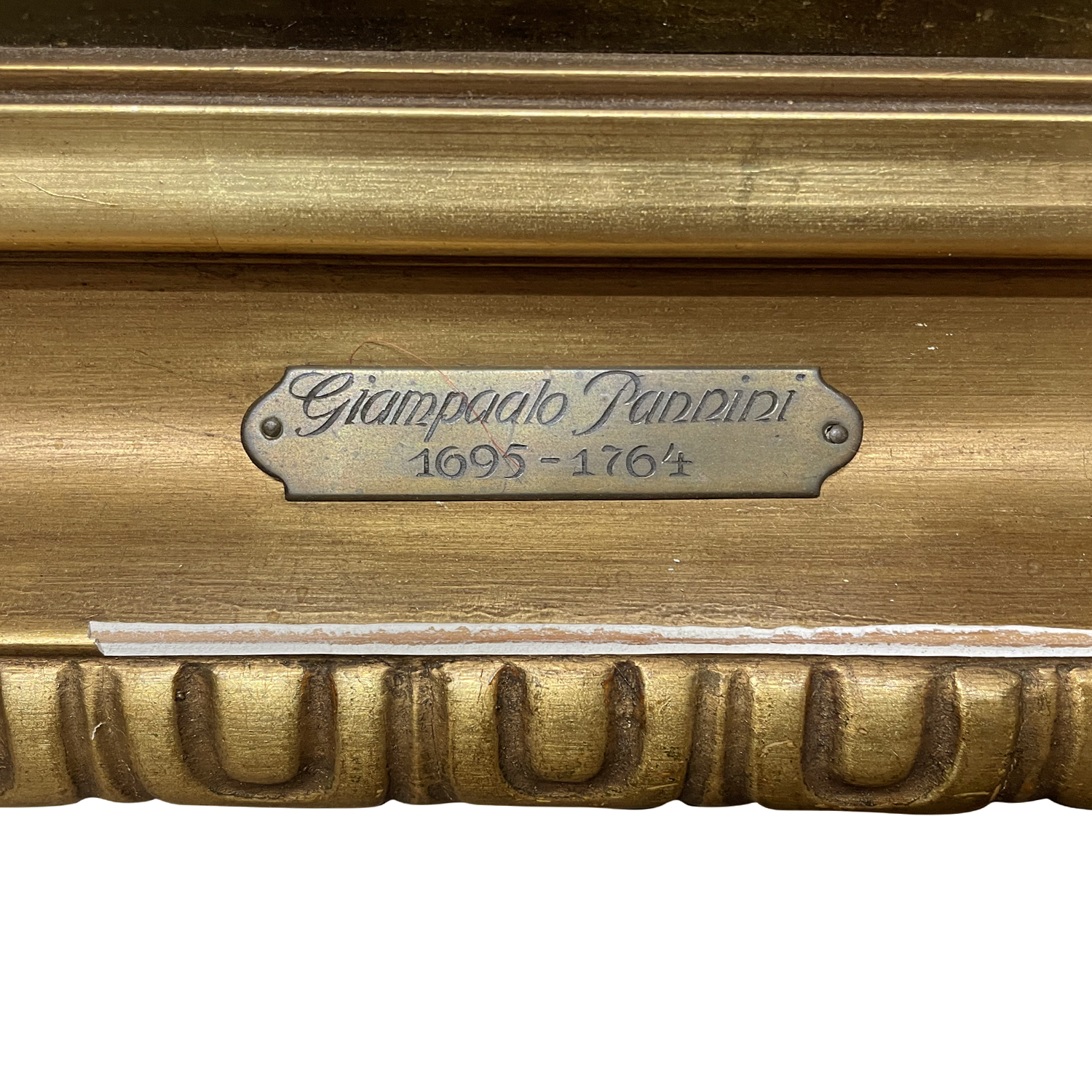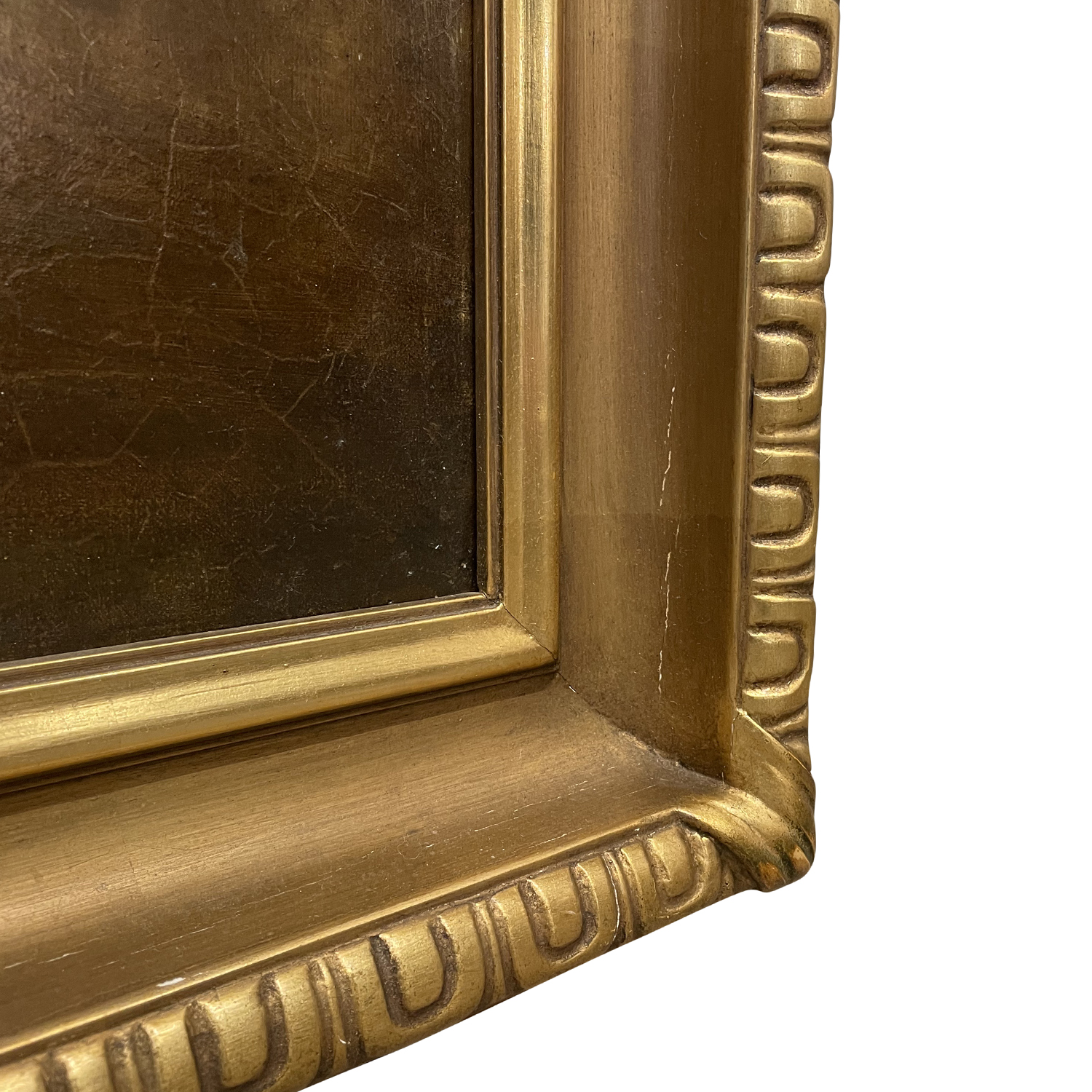 18th Century Italian Oil Painting of an Antique Building by Giovanni Paolo Panini
pai-1076
An antique Italian "His Circle" oil on lined canvas painting, portraying a slightly cloudy, sunny day of an antique building, painted by Giovanni Paolo Panini in a hand carved original gilded wooden frame, in good condition. The painting depicts a Roman city, most likely on a marketplace, town square surrounded by an old city wall with a large city gate. The town is quite empty, as the sun is just rising. Faint hint of signature. Certification, letter on the back. Minor fading, due to age. Wear consistent with age and use. Circa 1730 - 1750, Italy.

Measurements without the frame: 28.5" H x 36" W x 1" D

Giovanni Paolo Panini or Pannini was an Italian architect and a painter born in 1691, in Piacenza, Duchy pf Parma, Holy Roman Empire and passed away in 1765, in Rome, Italy. At an early age, Panini started painting, training under the well known Italian painters Giuseppe Natali and Andrea Galluzzi and with the designer Franceso Galli-Bibiena. In 1771, he moved to Rome, to study drawing under Benedetto Luti. Panini is known for his vistas of Rome, most of his works, paintings have a visionary and unreal glorification characteristic of capriccio themes.

Capriccio or in older English caprice means an architectural imagination of buildings, ruins and architectural elements. The paintings often includes staffage ( figures ).

Staffage are the human and animal characters depicted in a scene, notably a landscape. They are often small to add an indication of range, scale and curiosity.
Material: Oil On Lined Canvas, Wood
Details: Gilded Wood
Country of Origin: Italy
Dimensions: 28.5" H x 36" W x 2.5" D
Inquire