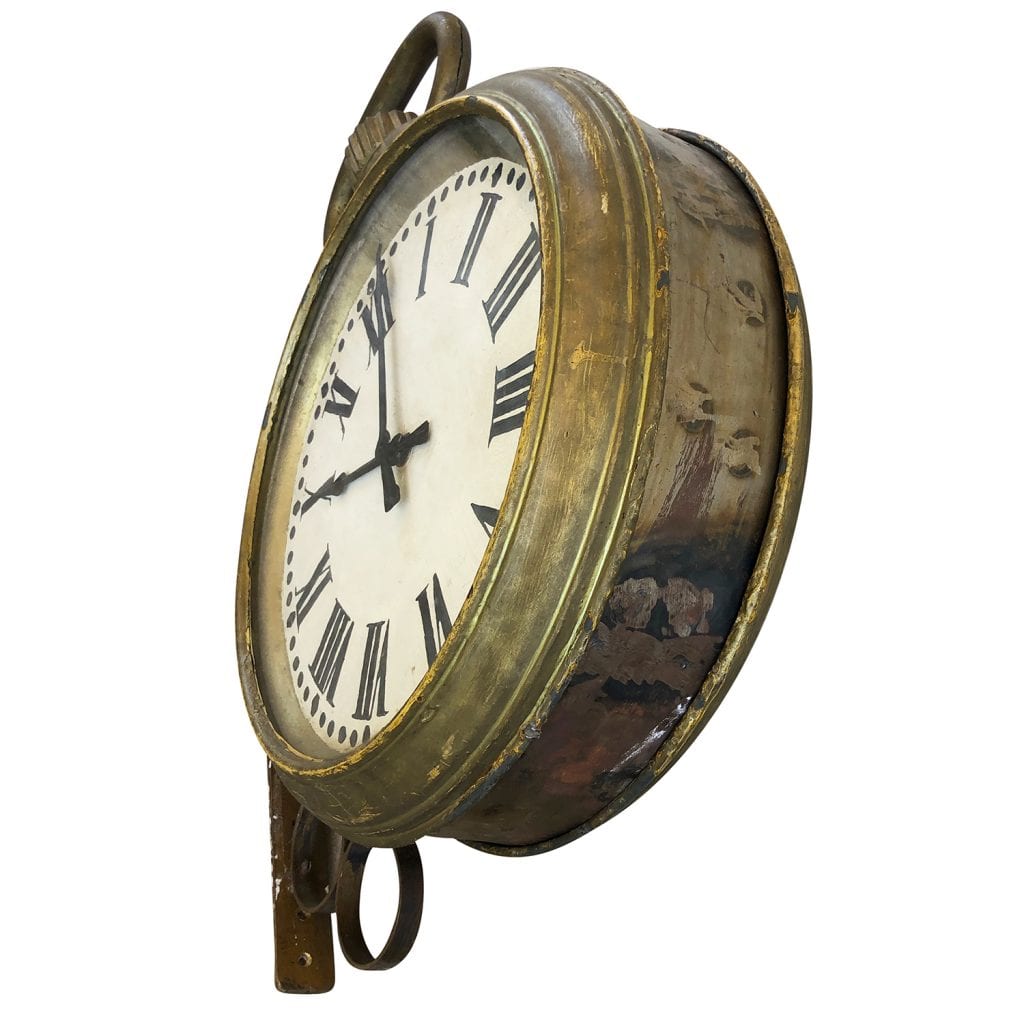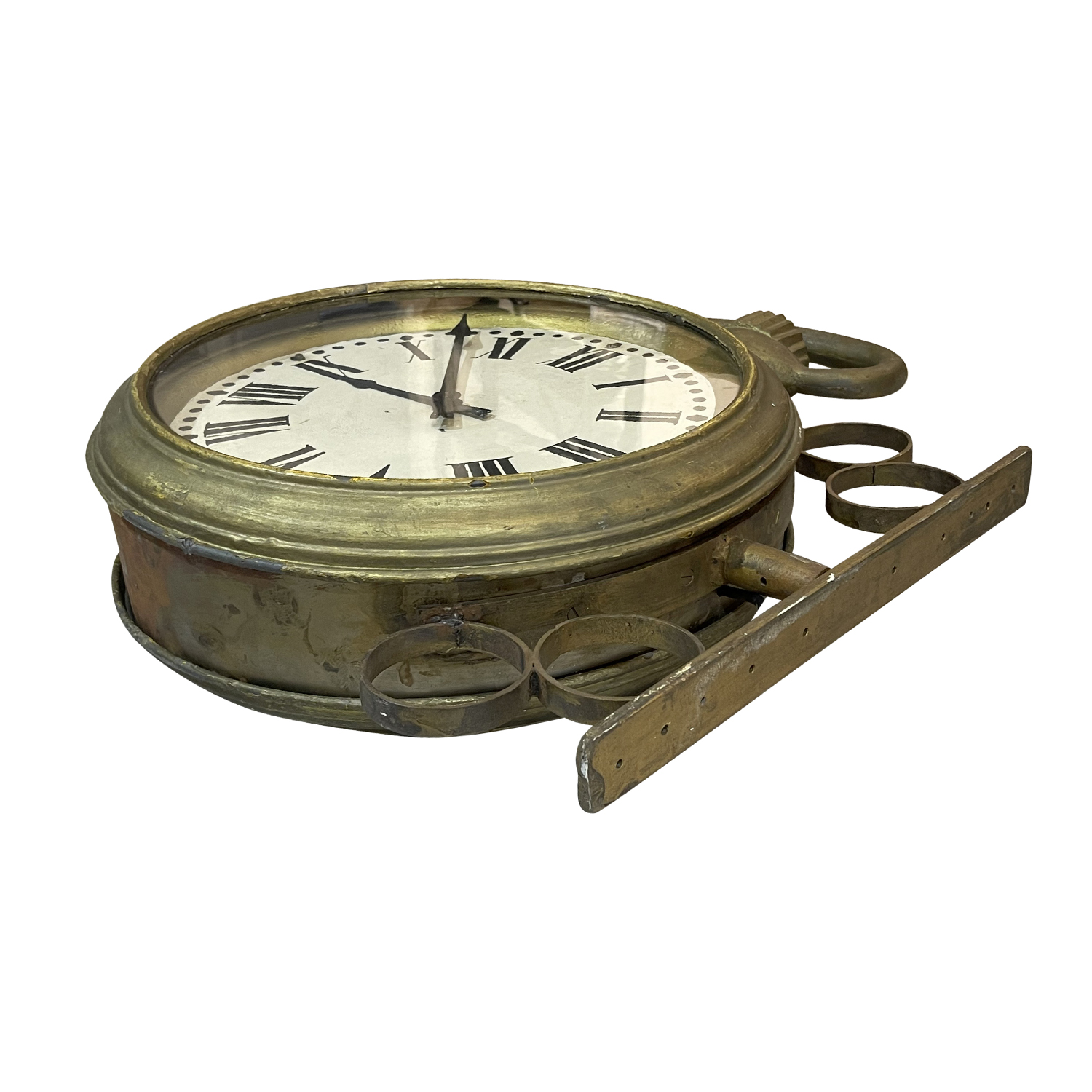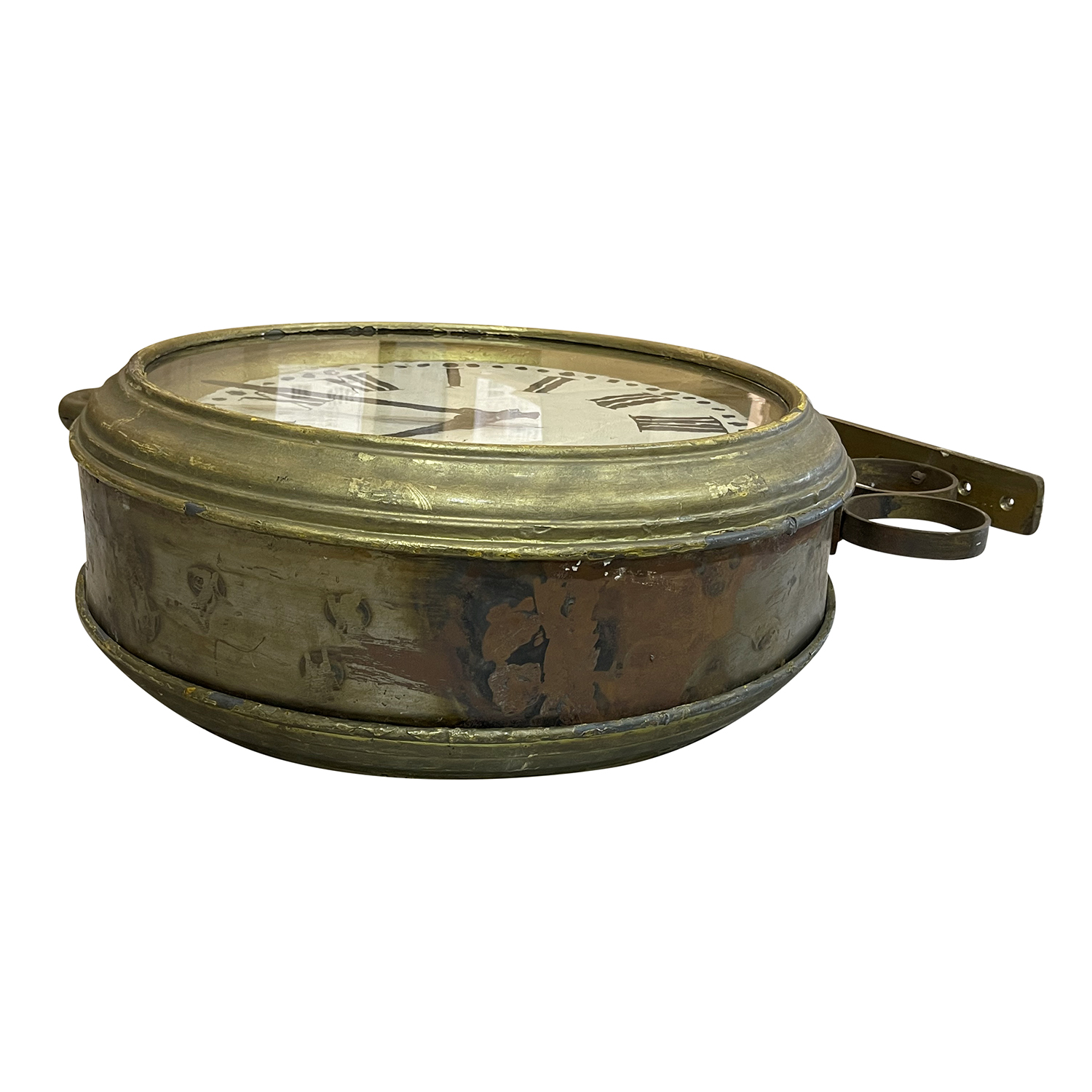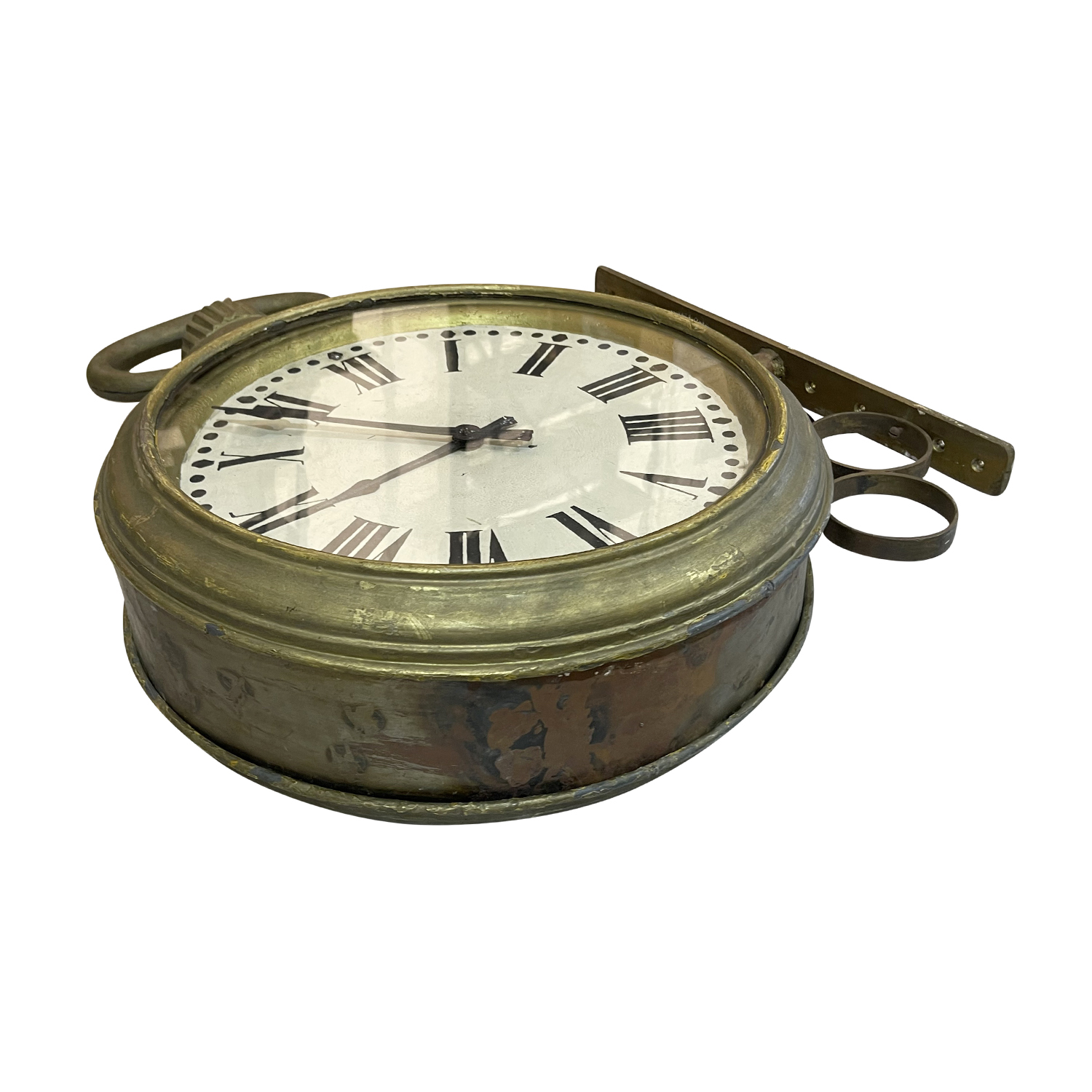 19th Century French Watch Maker Store Sign - Antique Parisian Metal Wall Décor
ped-1593
An exterior sign of a horologic regulator made of hand crafted metal and wrought iron, from a Parisian watch maker, pendulum design and gilded with an interior mechanism. The antique French clock face is decorated with Roman numerals on a white background, original wall support. Complete with a new motor and a ten feet power cord. Fully working. Wear consistent with age and use. Late 19th Century, prov. Orologer et Bijoutier, 187 Rue de Vaugirard, XV Arrondissement, Paris, France.

A collection of Roxane Debuisson.

Roxane Debuisson was a famous collector born in Paris, France and passed away in Paris, 2018. Debuisson's personal life and professional training remains lost in history. In the 1960s and 1970s she spent her time collecting elements of Parisian patrimonies or heritage. Among her exceptional collection, she was collecting topographical paintings and drawings, vintage street signs and broken armatures from the metro. Over the time she gathered over 60 street signs, she usually bought them from shop owners who closed their business or modernized their vintage signs.
Material: Metal
Details: Wrought Iron
Country of Origin: France
Dimensions: 33" H x 25.5" W x 9" D
Inquire