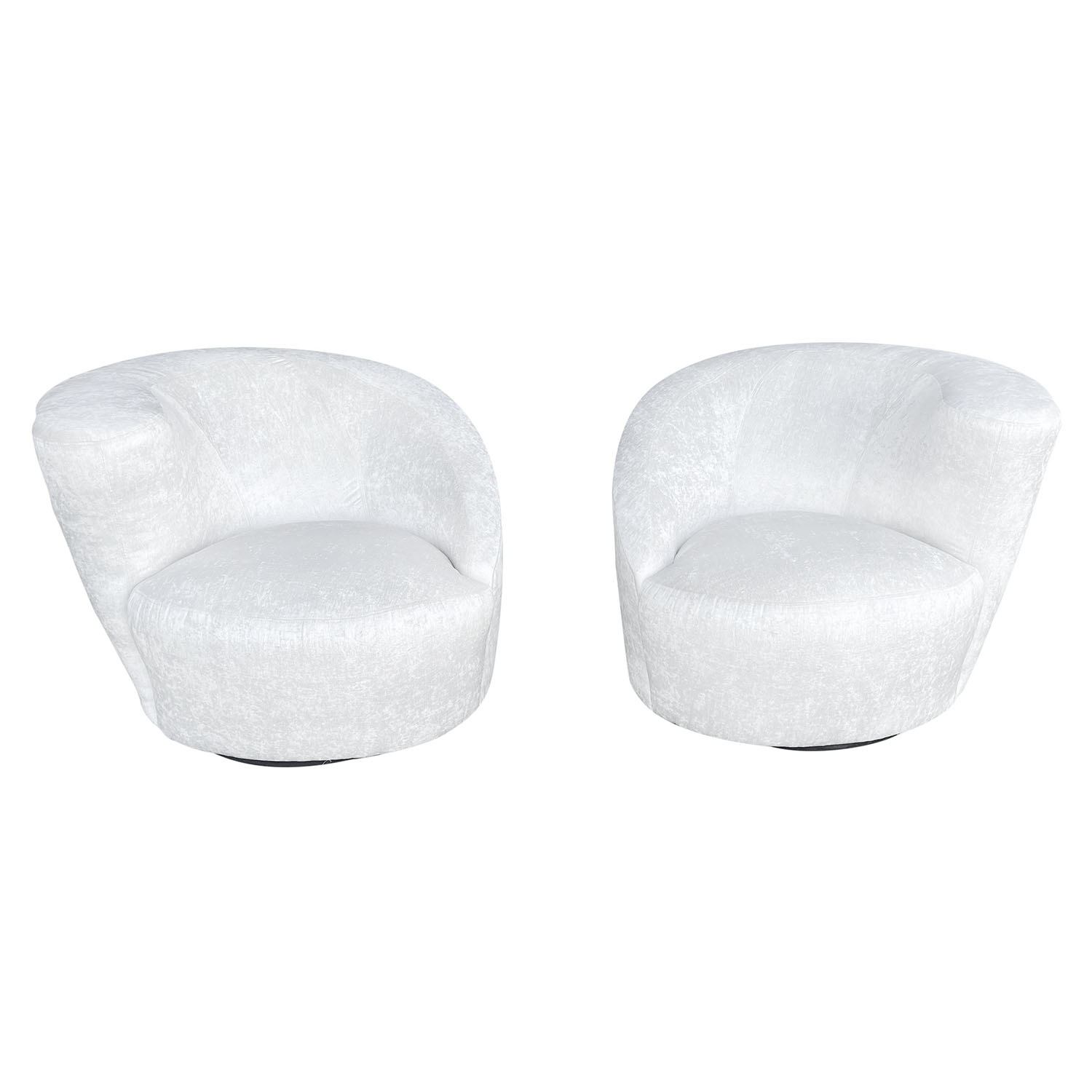 20th Century White American Pair of Nautilus Swivel Chairs by Vladimir Kagan
pe-1714
A round, vintage Mid-Century modern American pair of swivel chairs, designed by Vladimir Kagan, in good condition. The high seat backrest of the lounge chairs are curved. Newly upholstered in a white fabric. Wear consistent with age and use. Circa 1950 - 1970, United States.

Seat: 17" H x 22" W x 23" D

Vladimir Kagan was an American / German furniture designer born in 1927 in Worms, Germany and passed away in 2016. Kagan's father was a Russian cabinetmaker, where he learned his first basic skills of developing and designing furniture. In 1938, he emigrated the United States, where he started painting and manufacturing sculptures, but later on he focused more on design and architecture. In 1947, Kagan graduated as an architect from Columbia University in New York City. Later, in 1949, Kagan opened his first retail store, where he became extremely well-known. Marilyn Monroe was one of his first clients.
Material: Fabric
Details: Upholstery
Country of Origin: United States
Dimensions: 29" H x 37" W x 35" D Weight: 130 lbs

Inquire