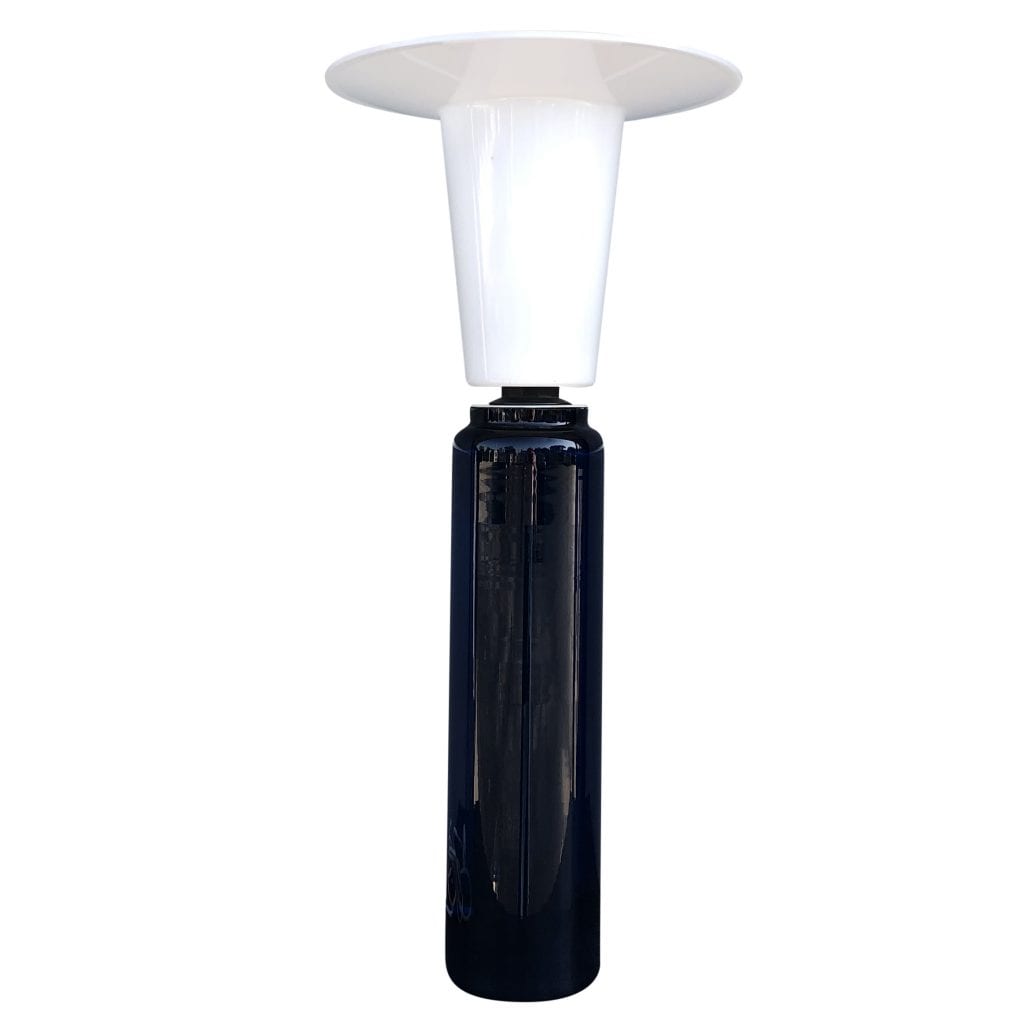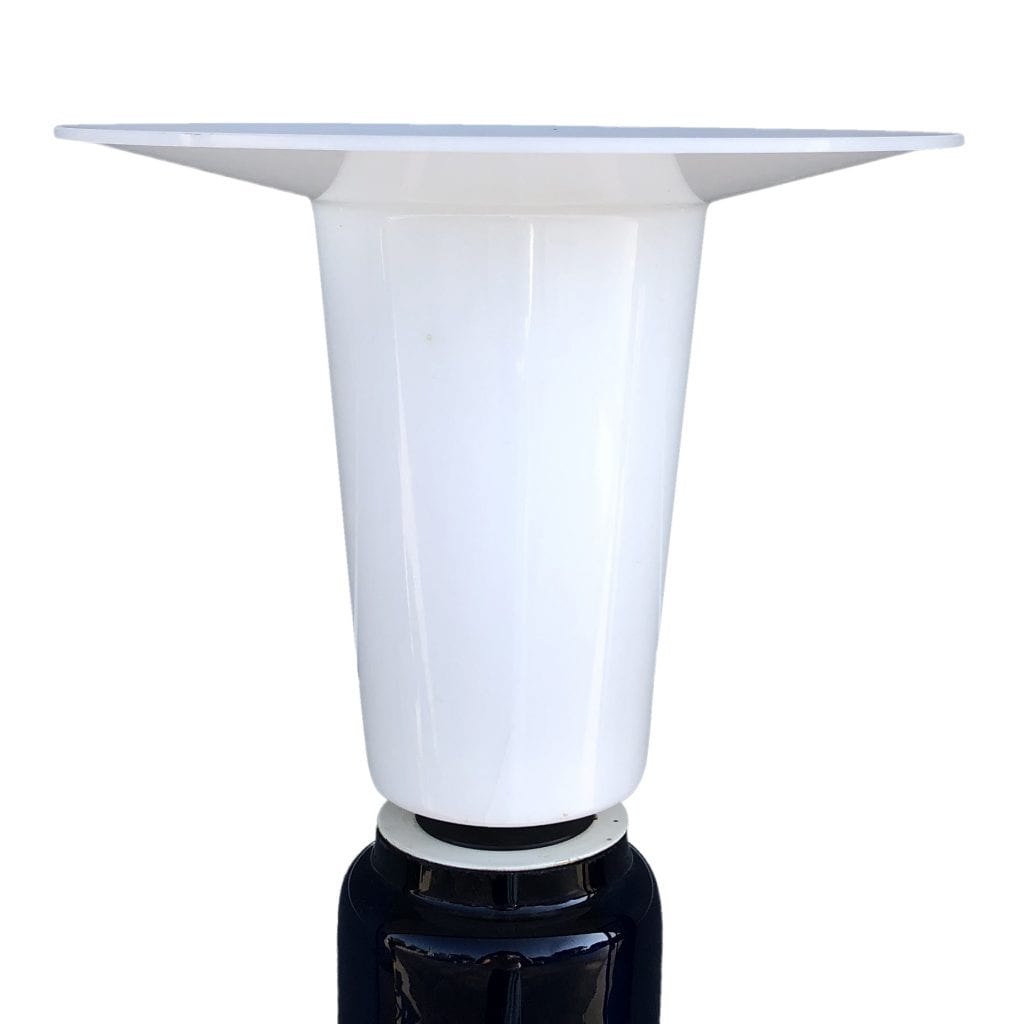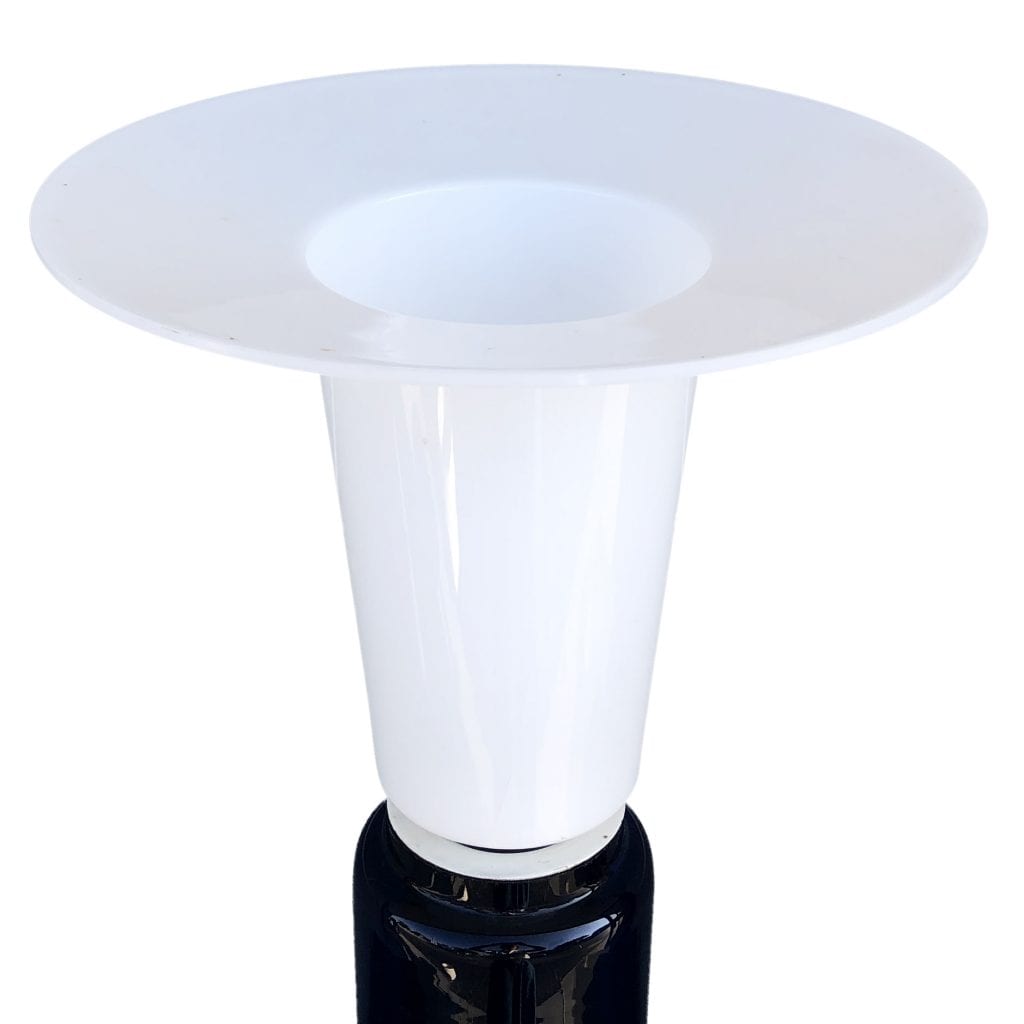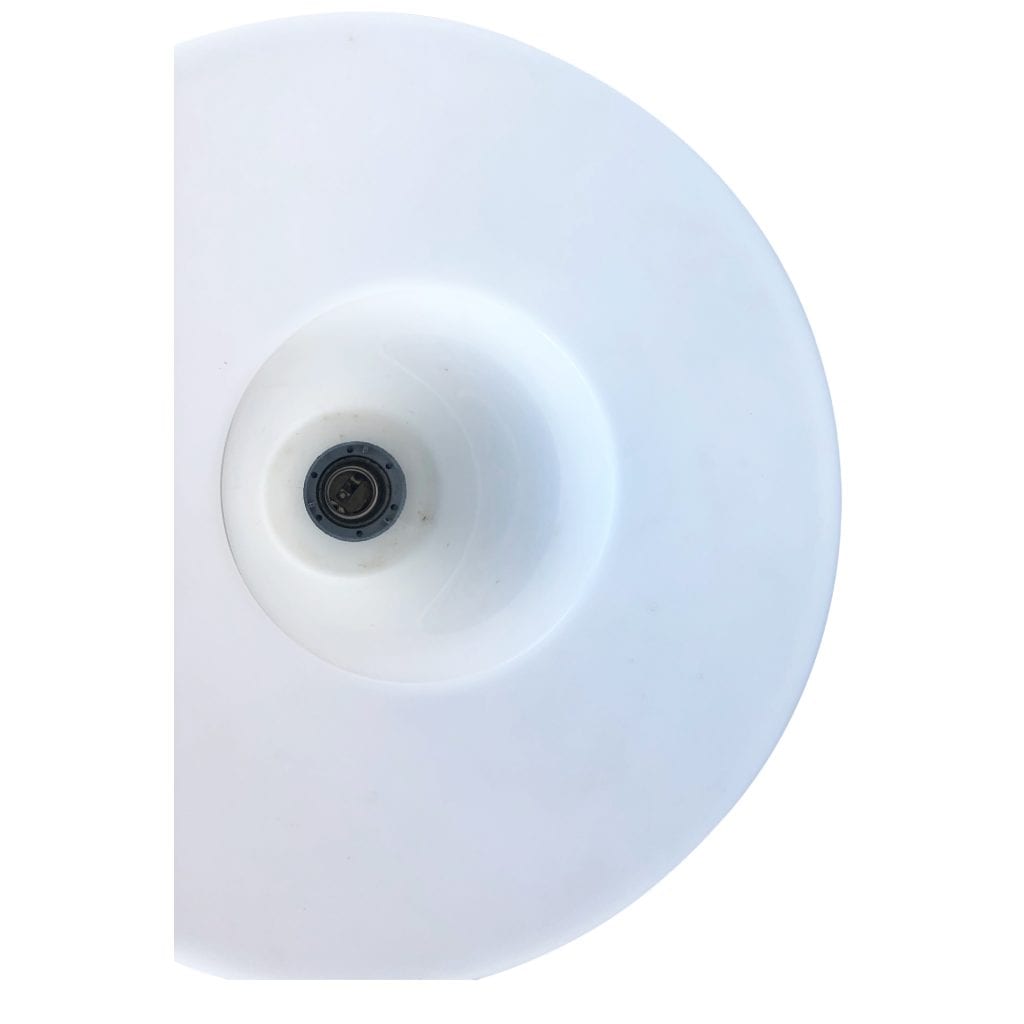 20th Century Swedish Table Lamp - Model Trombo by Uno & Oesten Kristiansson
peli-1672
A blue, vintage Mid-Century modern Swedish table lamp made of a round, hand blown glass base with a white acrylic, plastic shade, featuring a one light socket. The Scandinavian desk light was designed by Uno & Oesten Kristiansson and produced by Luxus in Vittsjoe, Model Trombo, in good condition. The wires have been renewed. Minor losses on the shade due to age. Wear consistent with age and use. Circa 1950 – 1960, Sweden, Scandinavia.

Base: 17" H x 4.50" W x 4.50" D

Shade: 10.75" H x 12.50" W x 12.50" D

Uno and Oesten Kristiansson were Swedish designers and brothers, known for their lighting and mirror designs. 

Uno was born in 1925 Sweden and Oesten was born in 1927 and passed away in 2003. They both developed their skills from their father who had his own furniture business called Vittsjoe. In 1950, Uno Kristiansson founded his own company, Luxus in Vittsjoe, Sweden, producing a range of products, such as home and interior lamps, furnitures and mirrors which were designed by the two brothers. In 1966, Oesten took over his father's business and renamed it Oesten Kristiansson AB. Today, their work is highly sought after. 
Material: Glass, Plastic
Details: Acrylic
Country of Origin: Sweden
Dimensions: 27" H
Inquire