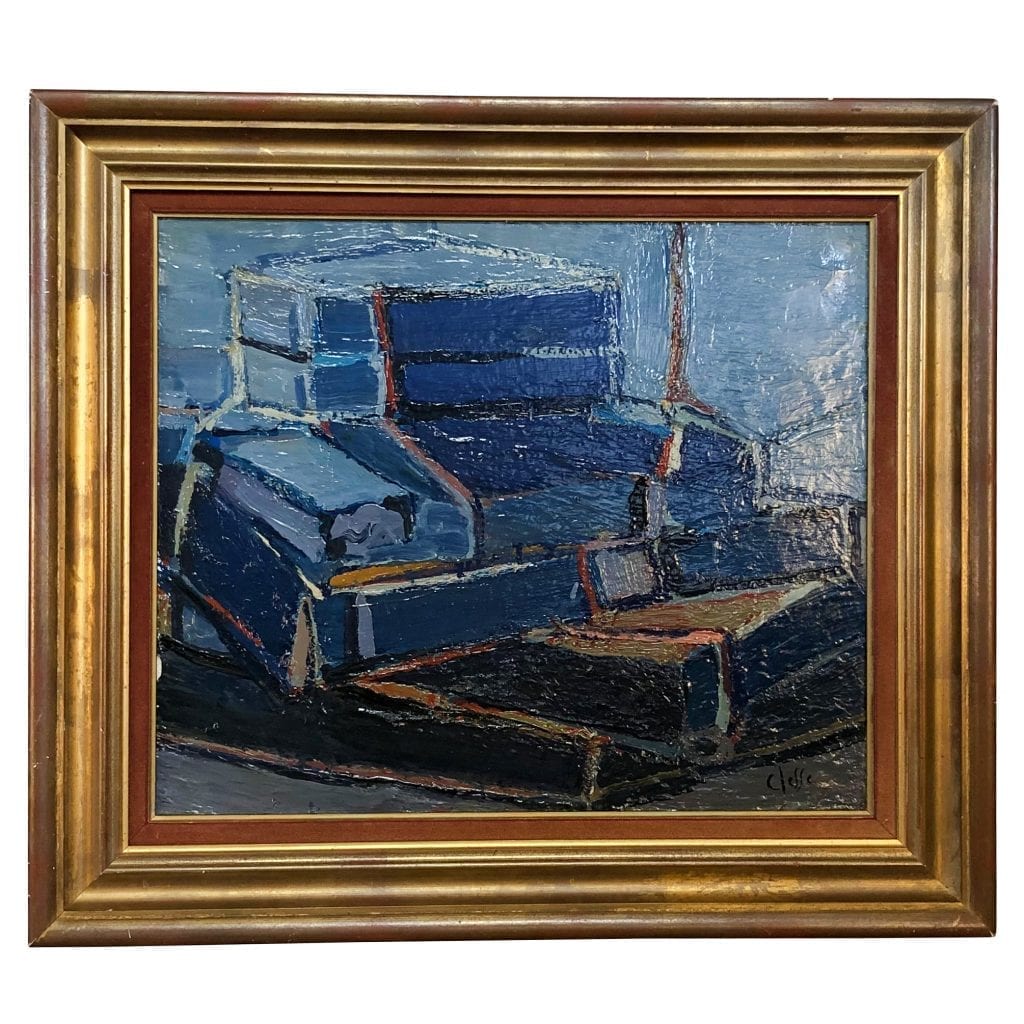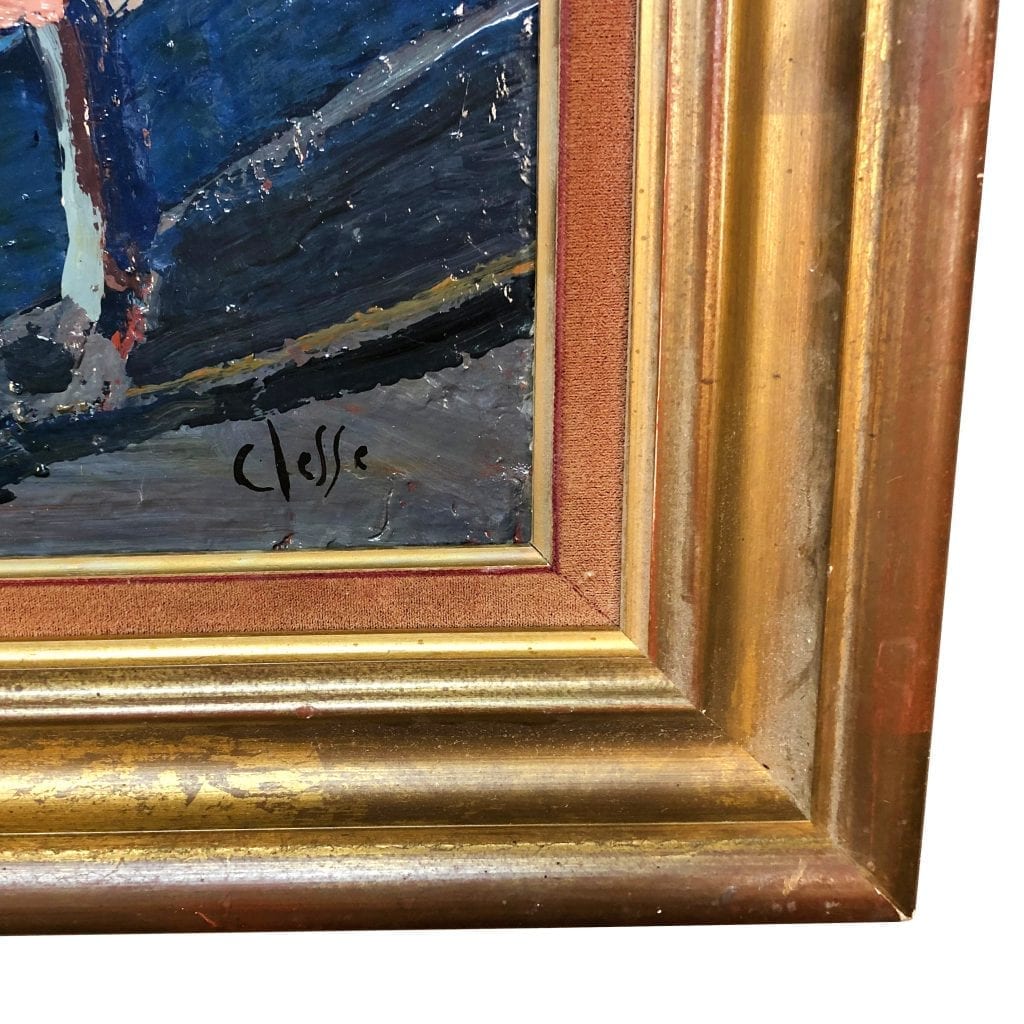 20th Century French Abstract Painting of Colored Books by Daniel Clesse
pai-1026
An abstract portrait in dark blue of books, oil on wood in canvas by Daniel Clesse, painted in France, signed and dated circa in 1990.

Without the frame: 19 H x 22 W x 1 D

Daniel Clesse was a French painter born in 1932 Paris, France and passed away in 2016. He and his wife Christiane Clesse dedicated their lives to painting. He spent his nights working at the post office so that he was able to spend his days focused on painting. He lived in Paris until 1975 when he decided to move to the South of France. He chose not to sell any of his work during his lifetime but, as he has passed his art has become available. Clesse once said "If painting has a function, it is, like music, an opportunity among others to bring people together and to bring them this part of dream with color as the only material."
Country of Origin: France
Dimensions: 24.5" H x 28" W x 2.5" D
Inquire