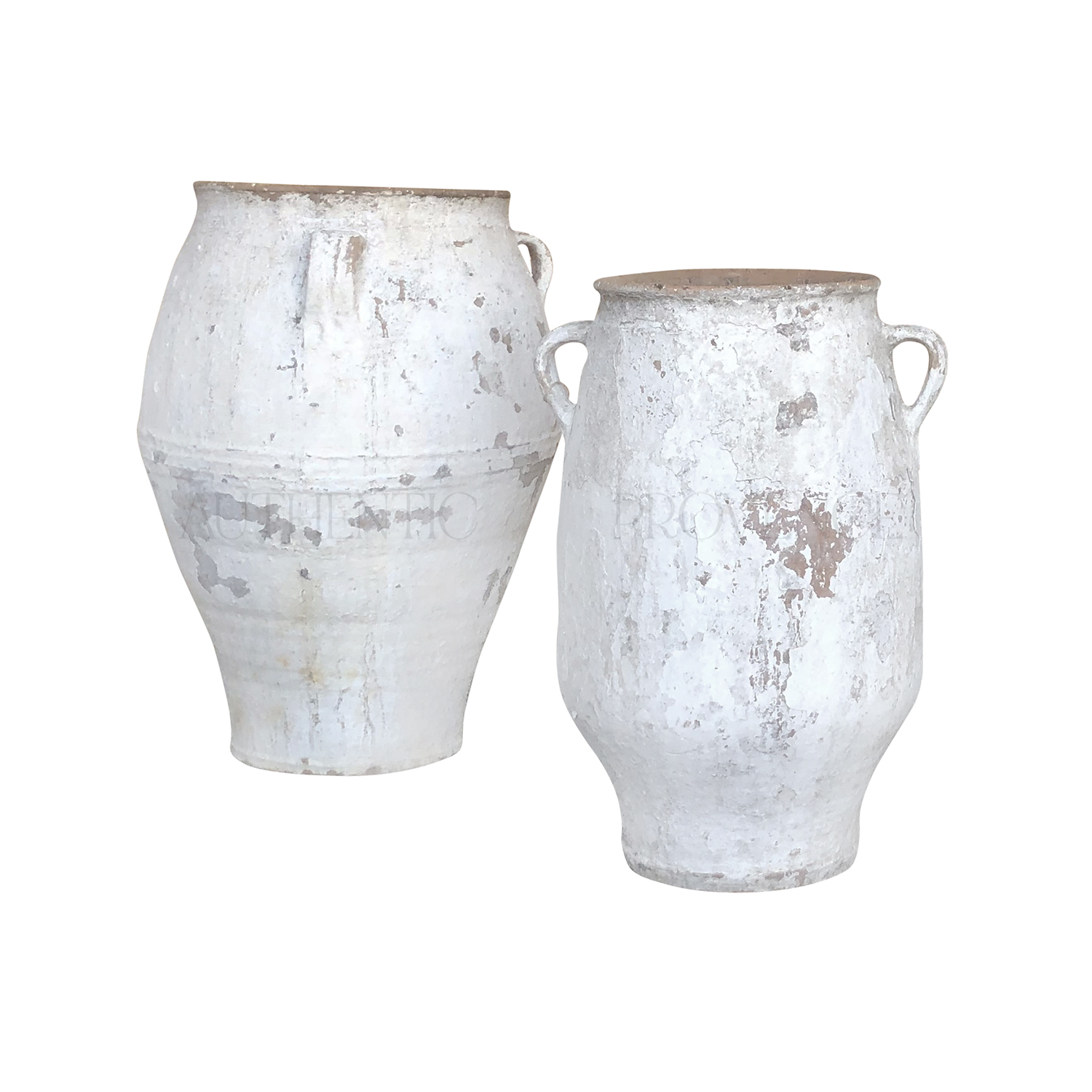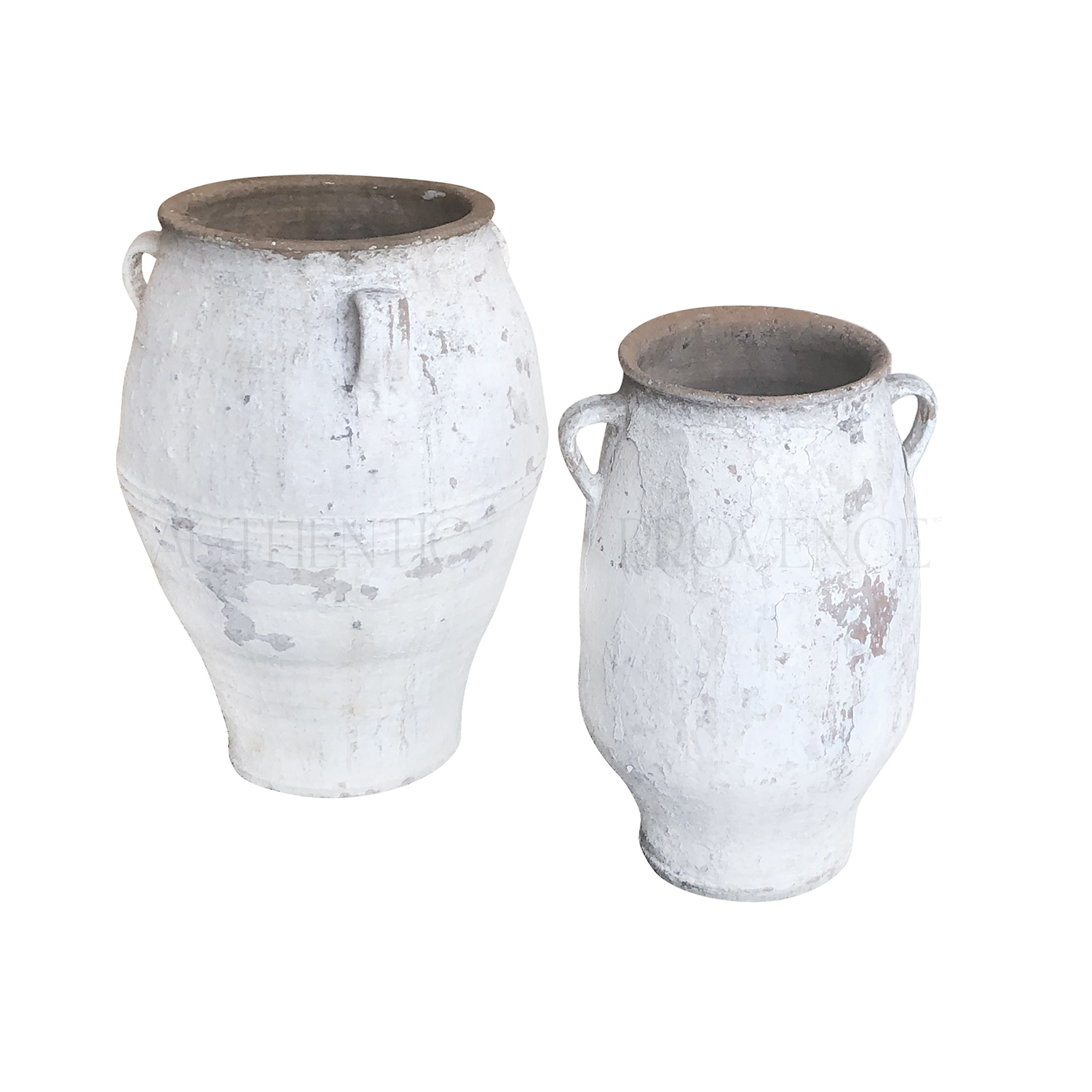 Alexei Jars
su-1285
Antique olive jar planters Pithari with lateral handles, the surface had been white washed. This patina was applied to protect the terra cotta clay from the harsh weather conditions. Embellished with a ring decor along the bodice. Wear consistent with age and use. Circa late 19th century

Left Jar: Top diameter: 14"; Opening 12"

Center Jar: Top diameter: 11"; Opening 9.5"
Material: Terra Cotta

A
Dimensions: 26" H x 19" W
B
Dimensions: 22" H x 14" W
Inquire