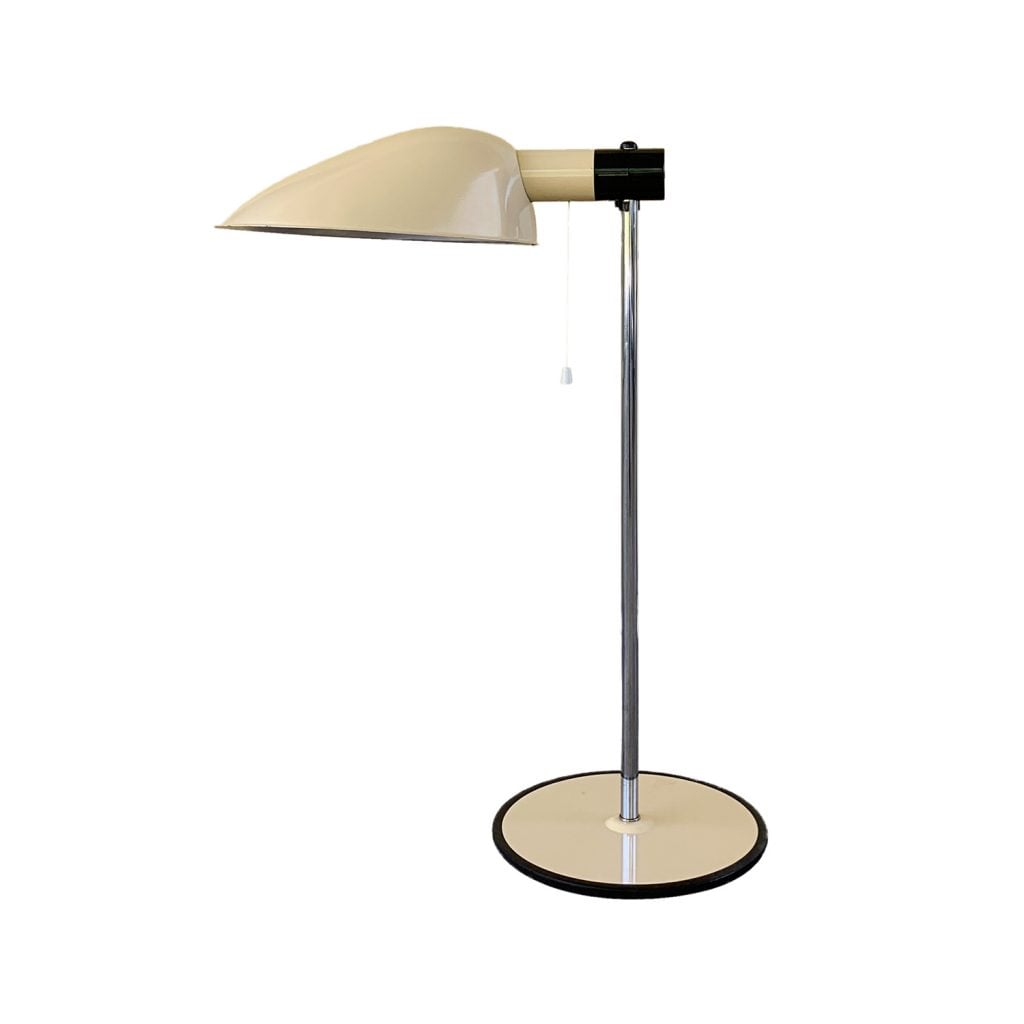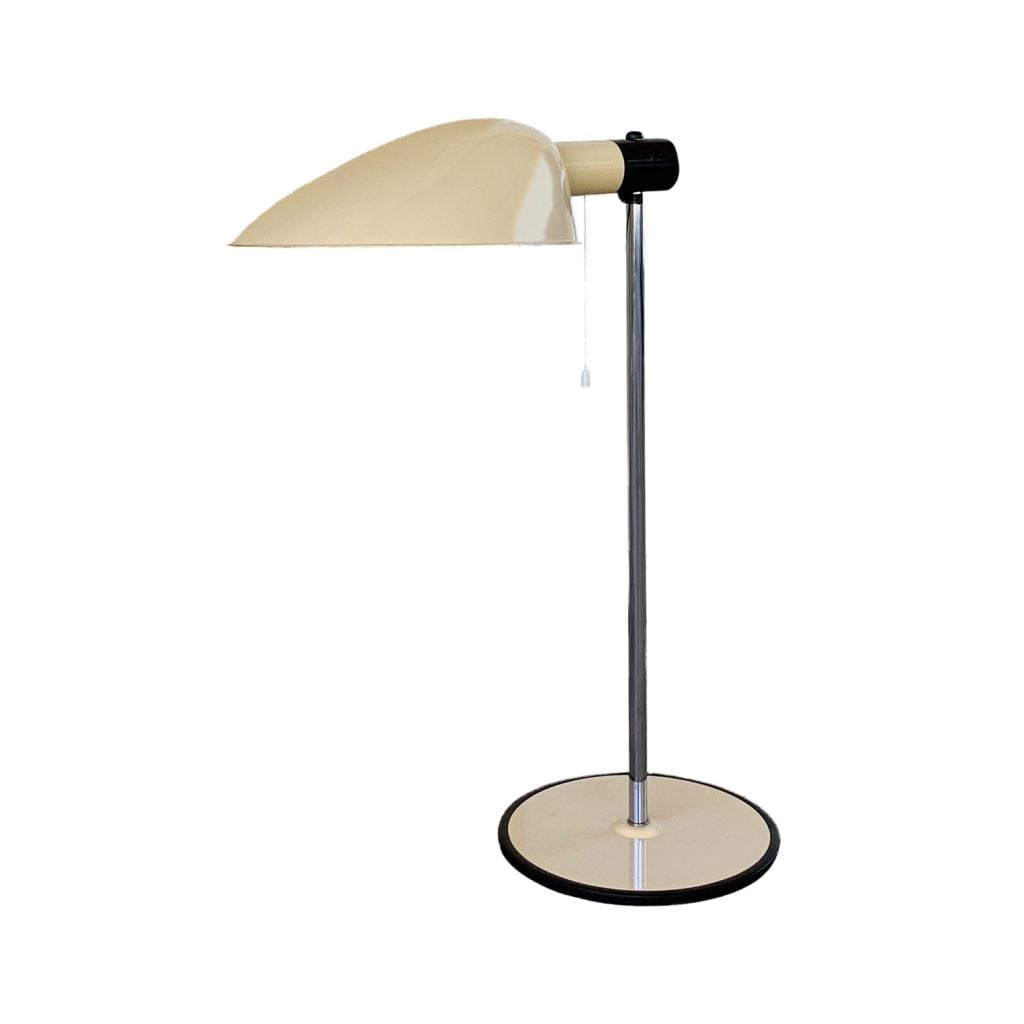 Bordsarmatur - Swedish Table Lamp by Fagerhults
peli-1713
A Mid-Century modern Swedish table lamp or desk lamp made of metal with a half round lacquered metal yellow shade standing on a round study base. The lampshade is adjustable, featuring one light socket. Designed by Fagerhult. Model Nr. 62625, Serial Nr. 842112, Godk. Nr. 62619. Wear consistent with age and use. Circa 1940 - 1960, Sweden, Scandinavia.

Base: 0.5" H x 9.5" diameter

Shade: 4.5" H x 11" W x 11.5" D

Fagerhult is a Swedish glasswork manufacturer, founded in 1943 by Bertil Svensson in Falkenbergs Belysning, Sweden. Out of desperation, Bertil Svensson started designing, drawing on his notebook a question marked shape lamp that would shine directly on people hands. He came on the idea, because his mother spent many hours a day knitting scarves for the family, unfortunately she often struggled since there often was insufficient light once the sun went down. Today Fagerhult is the Nordic Region's largest lighting group and one of the biggest in Europe. 

Bertil Svensson was a Swedish designer and artist, born and passed away in Sweden. Svensson's personal life and professional training remain lost in history. In 1943, he founded his own company Falkenbergs Belysning, located in Sweden, where he started designed and drawing is master pieces.
Material: Metal
Details: Aluminum
Country of Origin: Sweden
Dimensions: 25" H
Inquire