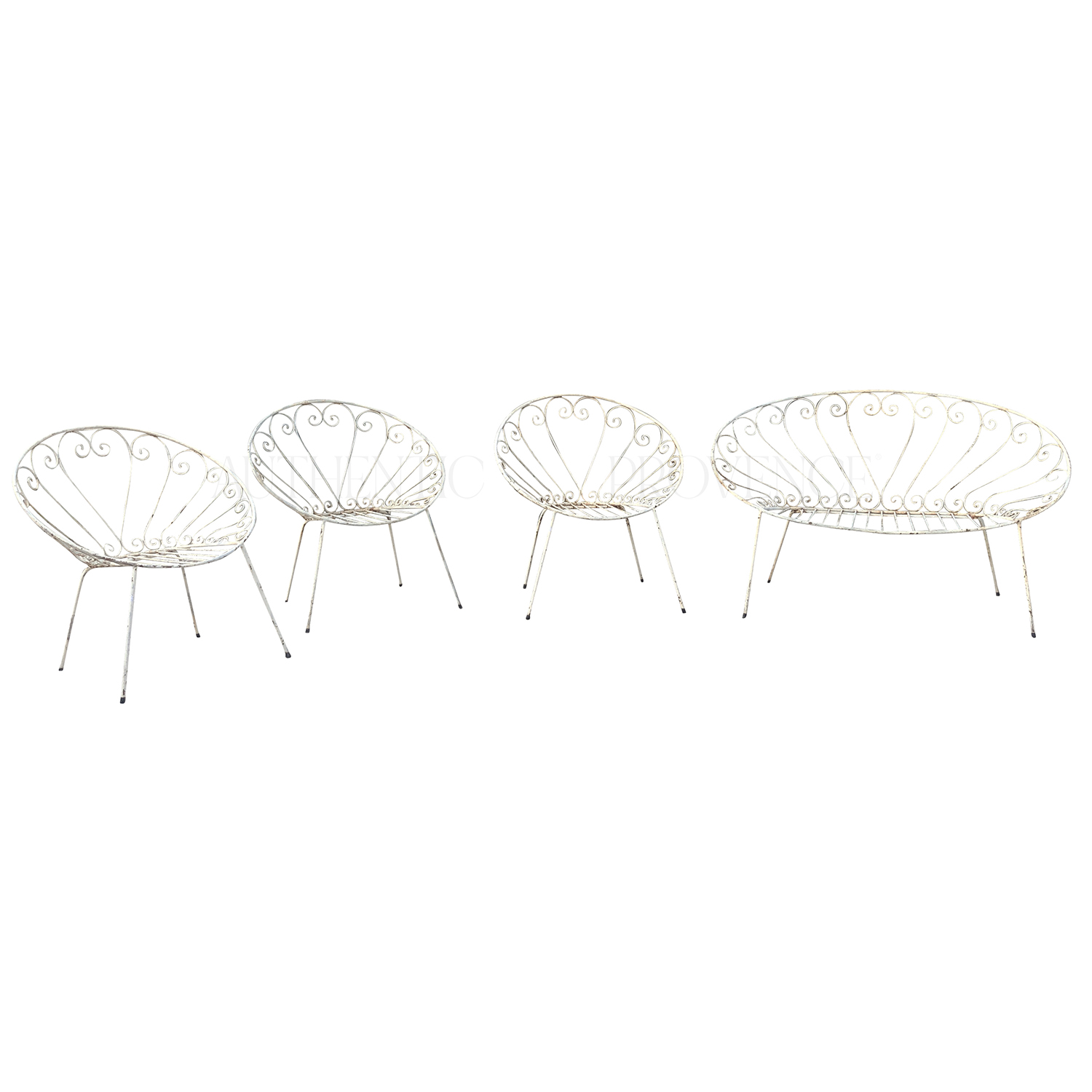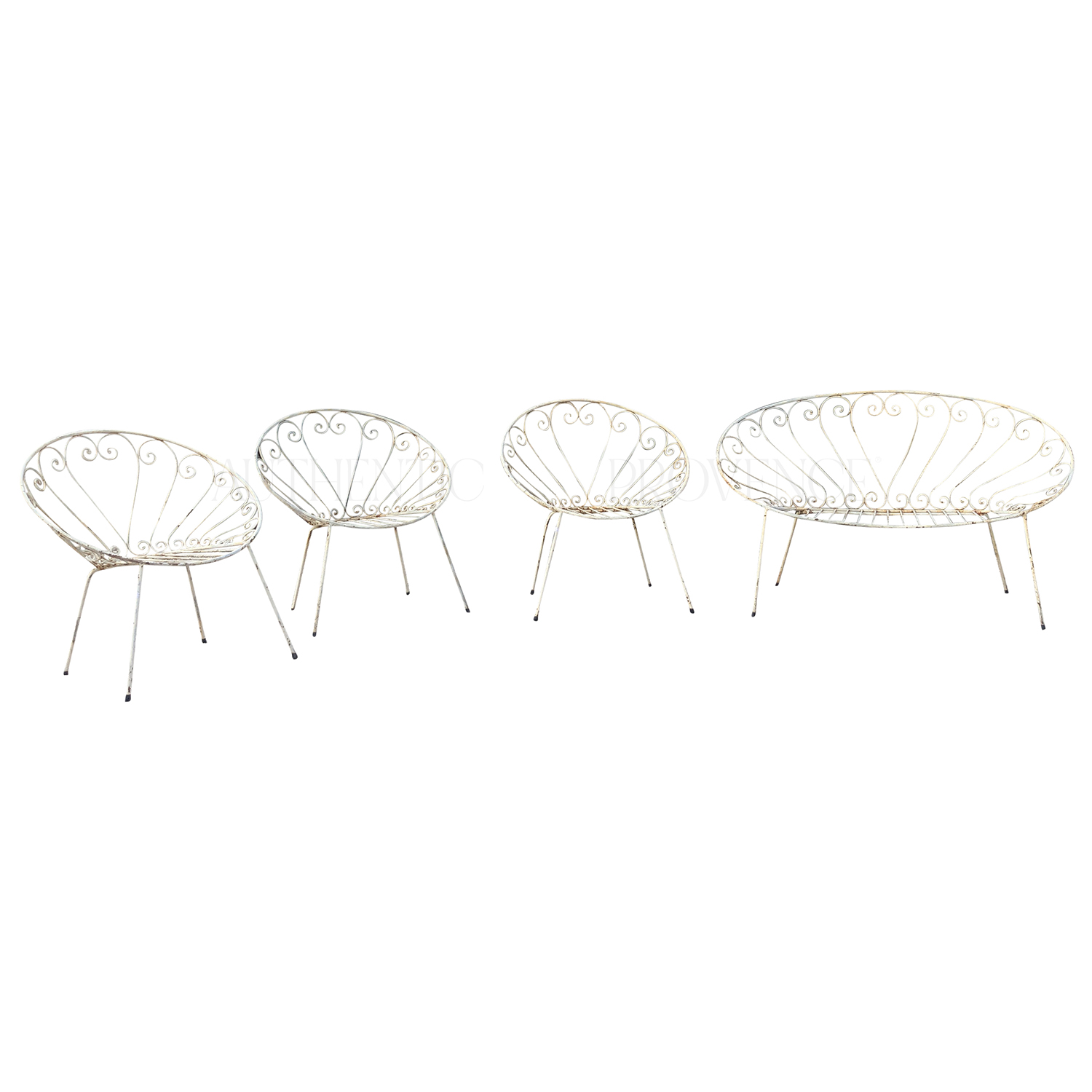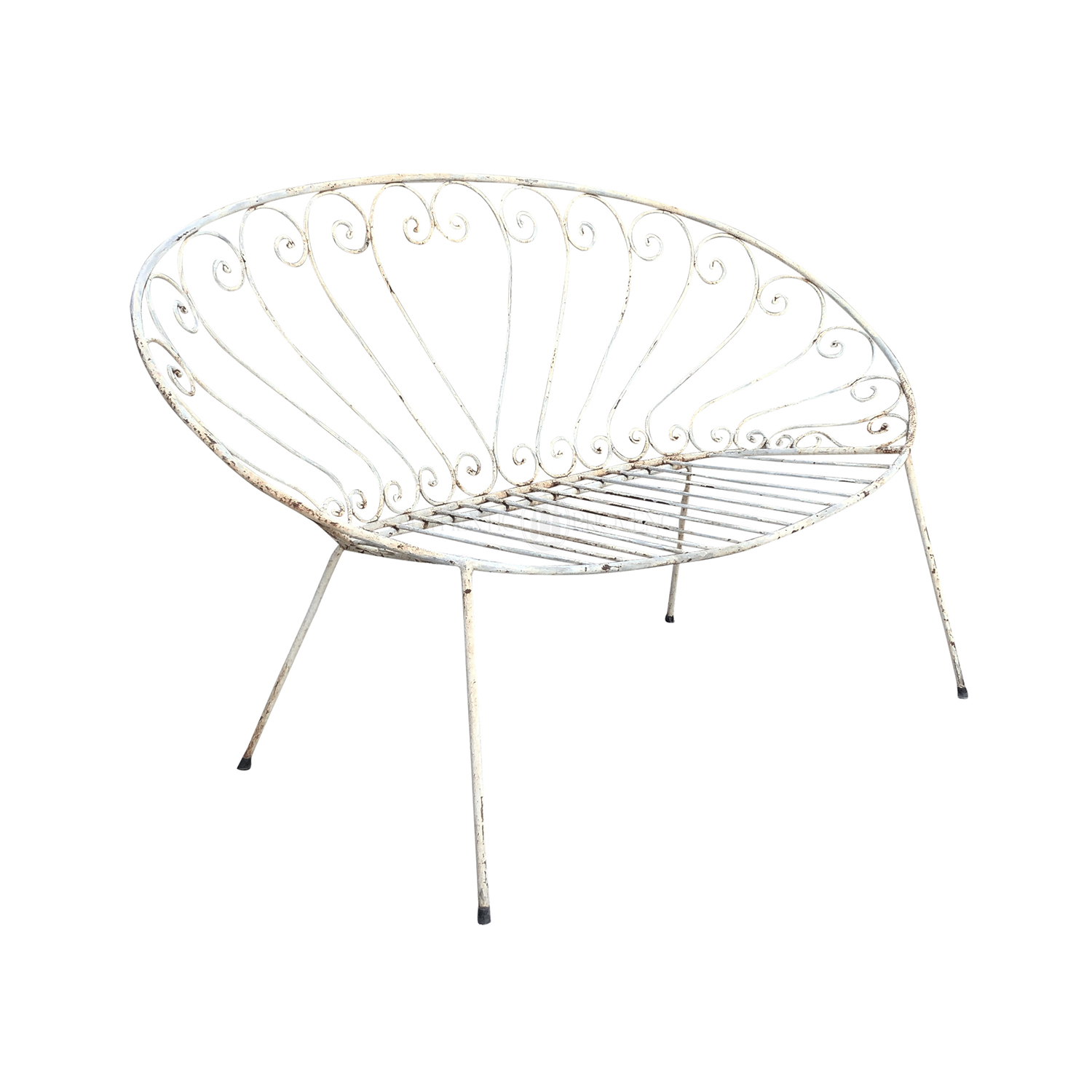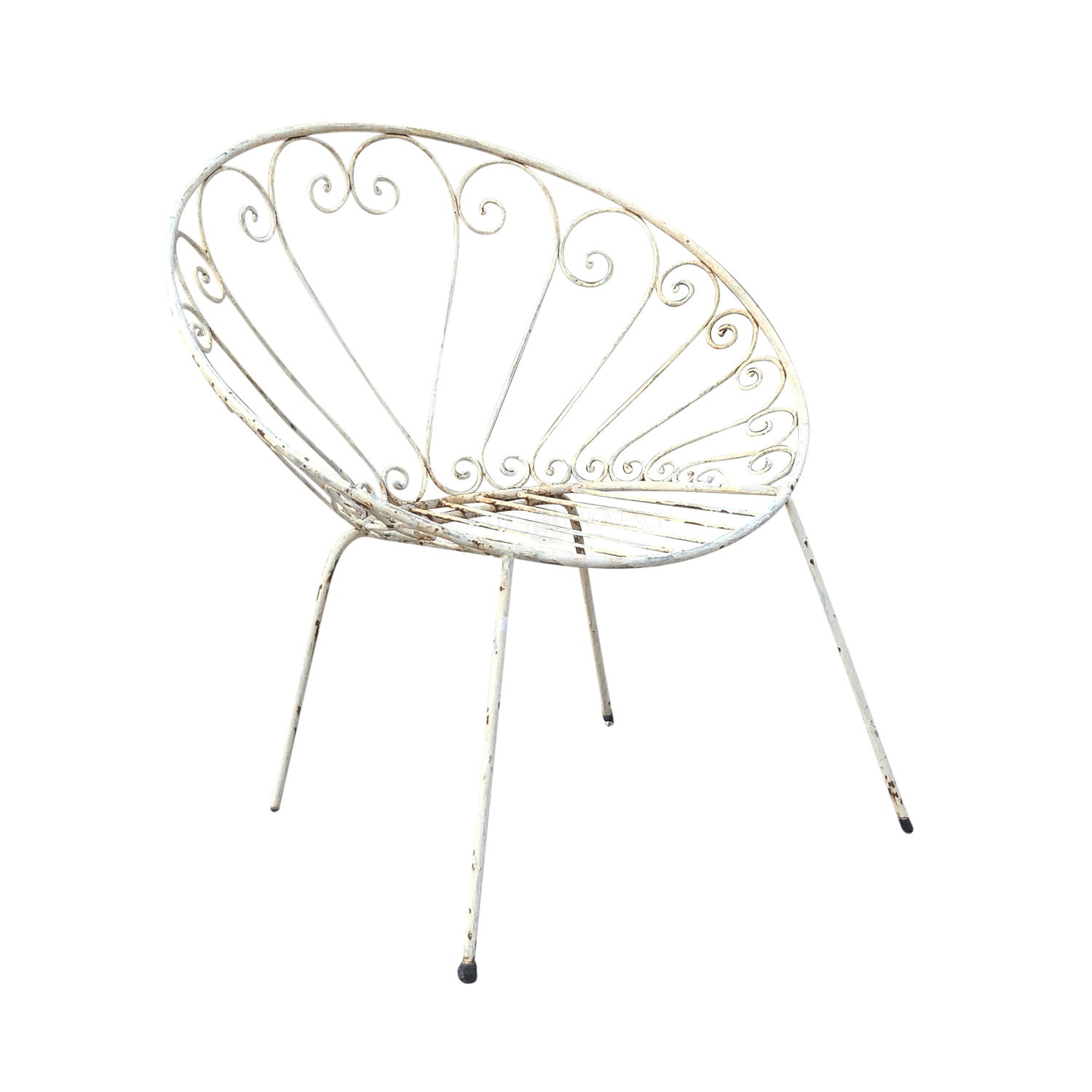 Garden Set Stanislaus Karasek
gf-1043
Mid-Century Modern, a set of white vintage metal garden furniture composed of a two-seater bench, and three chairs. Attributed to Stanislaus Karasek and Co., Austria. This set was made of white lacquered metal. In good condition, minor signs of age and use

Bench: 32"H x 52"W x 29"D; Seat: 14" x 19"

Chair: 31"H x 30.5"W x 28"D; Seat: 15" x 18"
Material: Metal
Country of Origin: Austria

Inquire