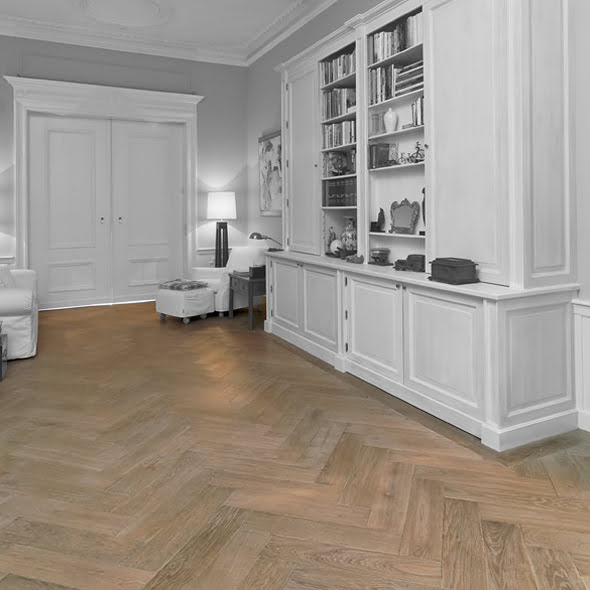 Herringbone Pattern
af-1344
This is our range of naturally aged and distressed reclaimed flooring. The characteristic of this parquet flooring has the distinct zigzagged Herringbone pattern. The planks are cut and installed at a 90 degree angle which gives interiors a classical style and elegance. You will still find this elegant flooring in older apartments in Brussels. Today this pattern is often used in very chic smaller spaces and spaces with antique styles. This parquet flooring is only available in solid wood.

Length 28.5"  x  Width 5"  x  Thickness 0.75"

Because this is a reclaimed product, all dimensions are approximate.

We highly recommend a second invisible oil coating for stain and claw marks protection done in our workshop to preserve your flooring while keeping it natural looking.
Material: Wood
Details: Tongue and Groove on 2 Long Sides & Double Groove ( Loose Tongue ) on the Ends Oak
Country of Origin: France

Inquire