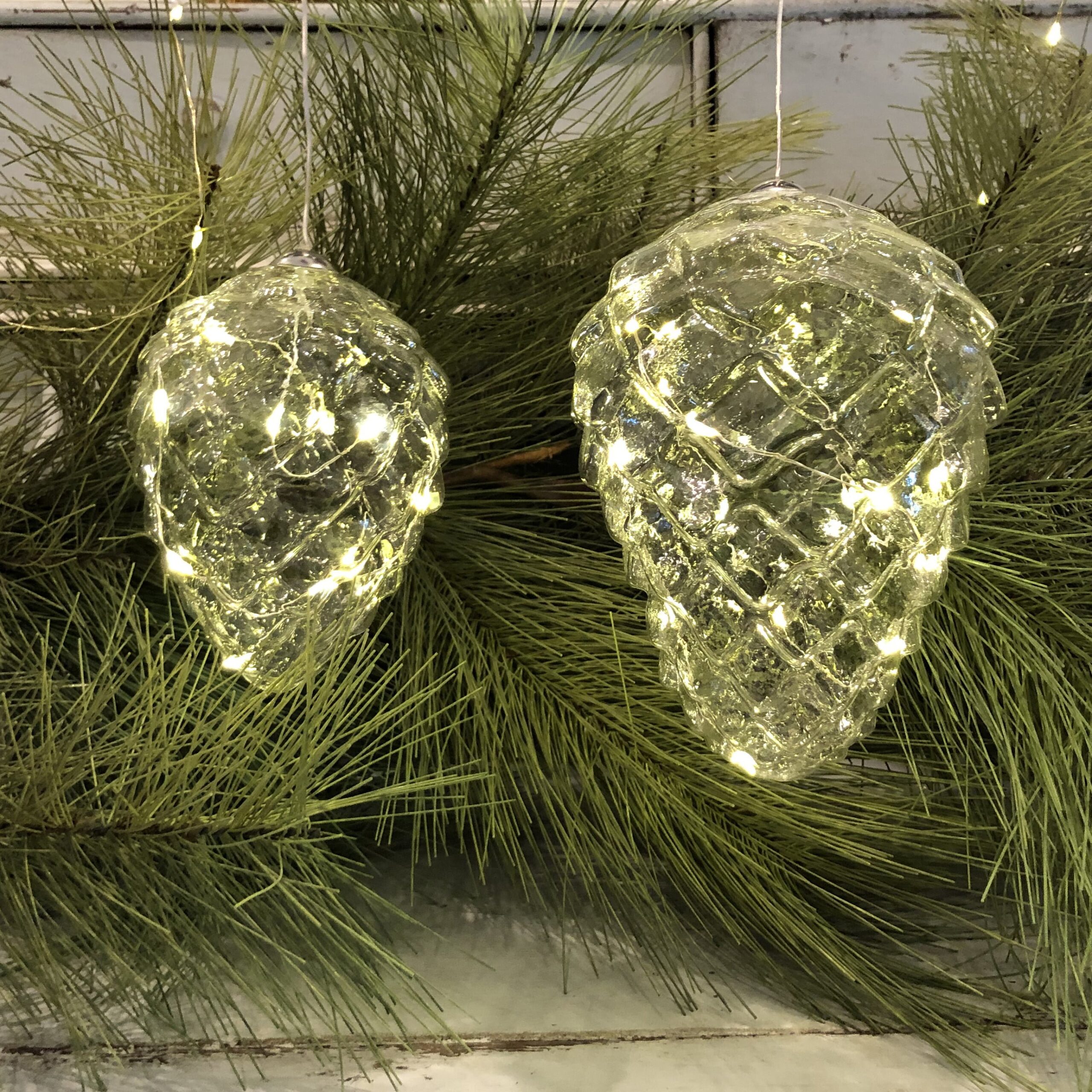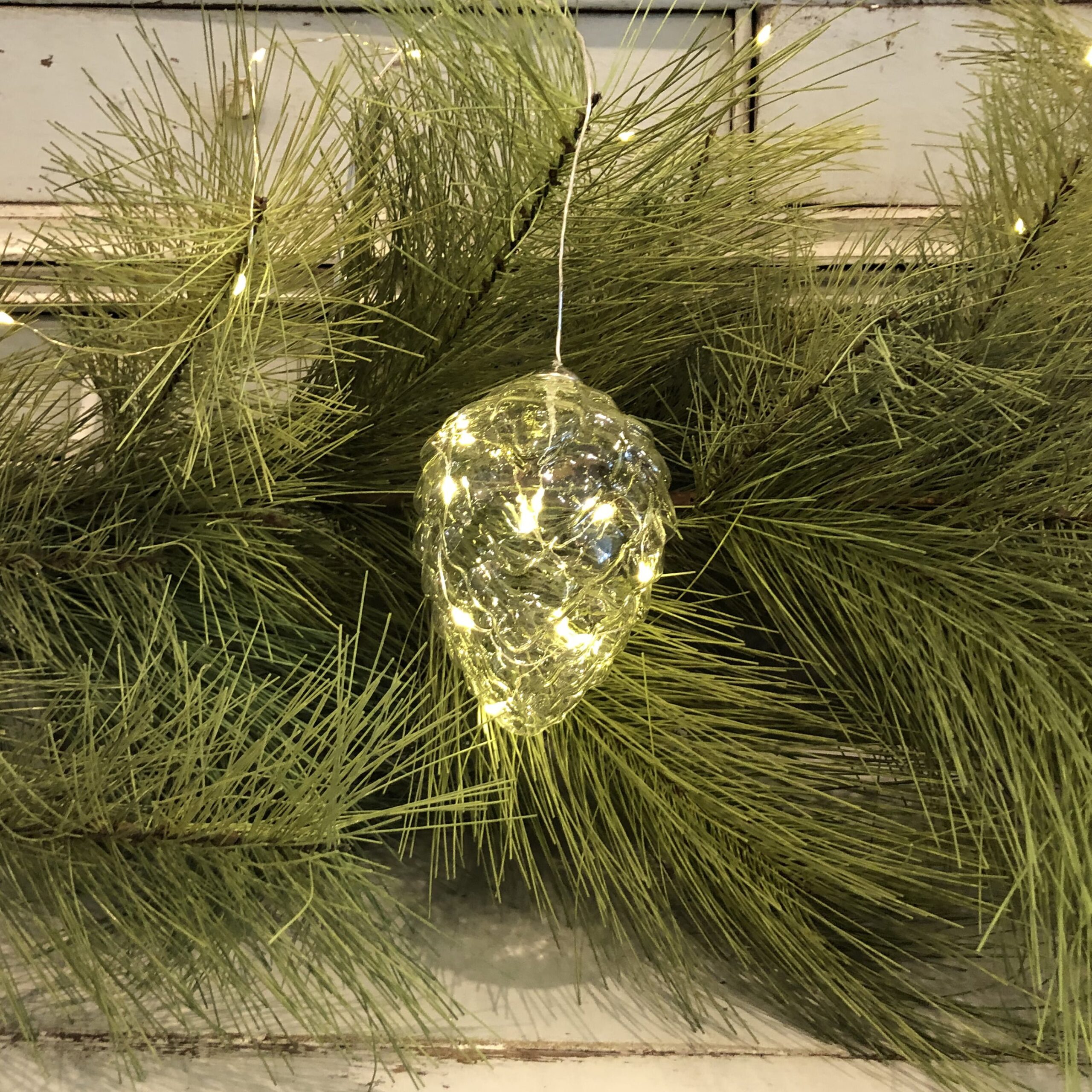 Jorian Glass Pinecone
dec-1498
Inspired by the pinecones that are often seen in Nordic nature, the Jorian mouth blown glass pinecone is available in two sizes.  Lit from within with warm white LED fairy lights that work from a wand controller that can be discreetly tucked away. Designed in Scandinavia, each one is unique.

Beautiful nestled into holiday greenery, tables capes, or grouped together.

This can also be put on a timer and controlled by remote control, sold separately.
Material: Glass
Details: LED Fairy Lights, Mouth Blown Glass
Country of Origin: Scandinavia

A
Dimensions: 5" H x 3" W Weight: 1 lbs

B
Dimensions: 6.75" H x 5" W Weight: 1 lbs

$98.00 – $108.00