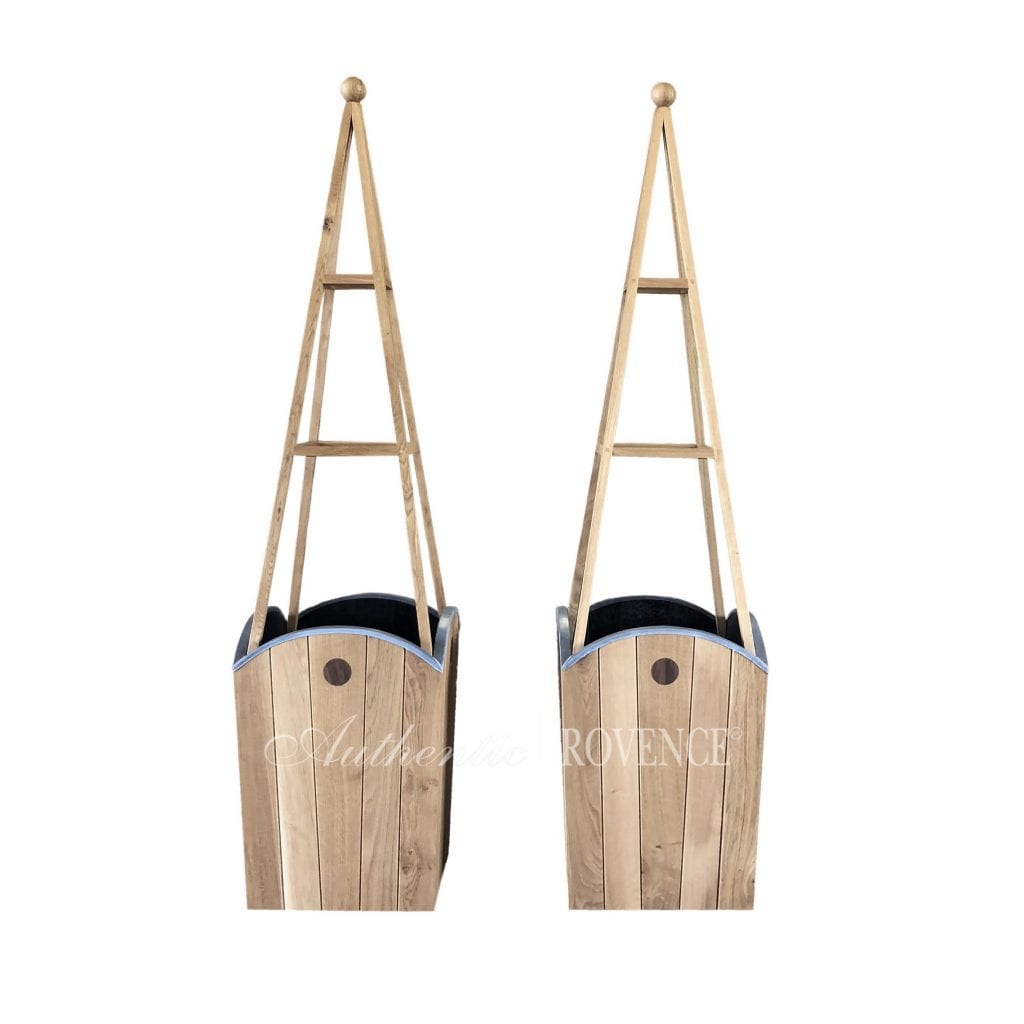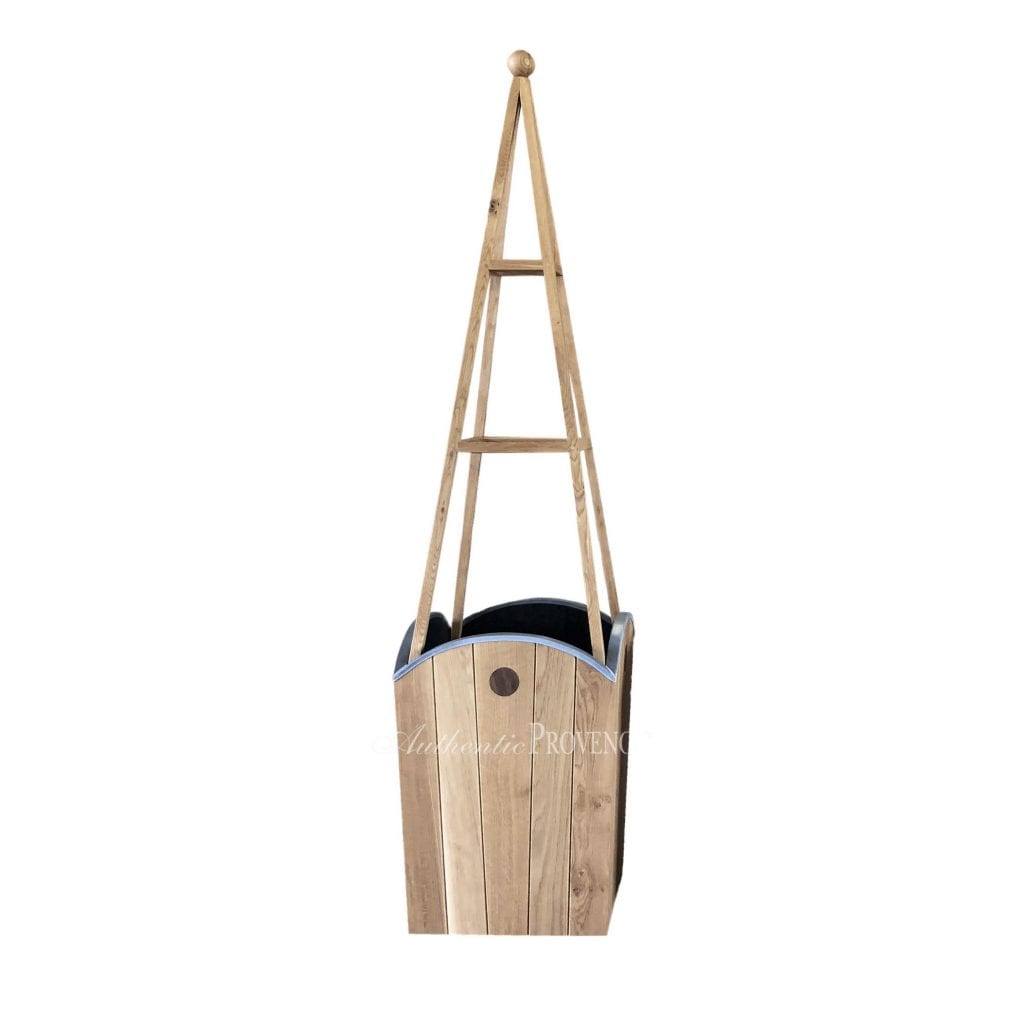 Leigh Planter Obelisk
pw-1071
This wooden planter has a simple, tall and truly elegant design, and is topped with an obelisk. The oak planks are fluted to achieve the beautiful tapered shape with an arched top. An inserted black walnut plaque is centered and is positioned below the arched top. The planter has a zinc rim.

This wooden obelisk planter can be purchased with the option of a custom color at an additional charge. In stock items have been additionally protected and oiled in Osmo UV. The internal walls of these planters can be painted at additional charge with a thick rubberized paint sealant which creates a barrier between the timber and the soil. This will need to be reapplied after approximately 5 years to prolong the life of your planters.

Total Height: 82"

Planter: 28.5"H x 19.5" x 19.5"

The central plank is 5.5″ wide with 3.5″ side planks.
Material: Wood
Details: Oakwood, Zinc
Country of Origin: United Kingdom
Dimensions: 82" H x 19.5" W x 19.5" D
Inquire