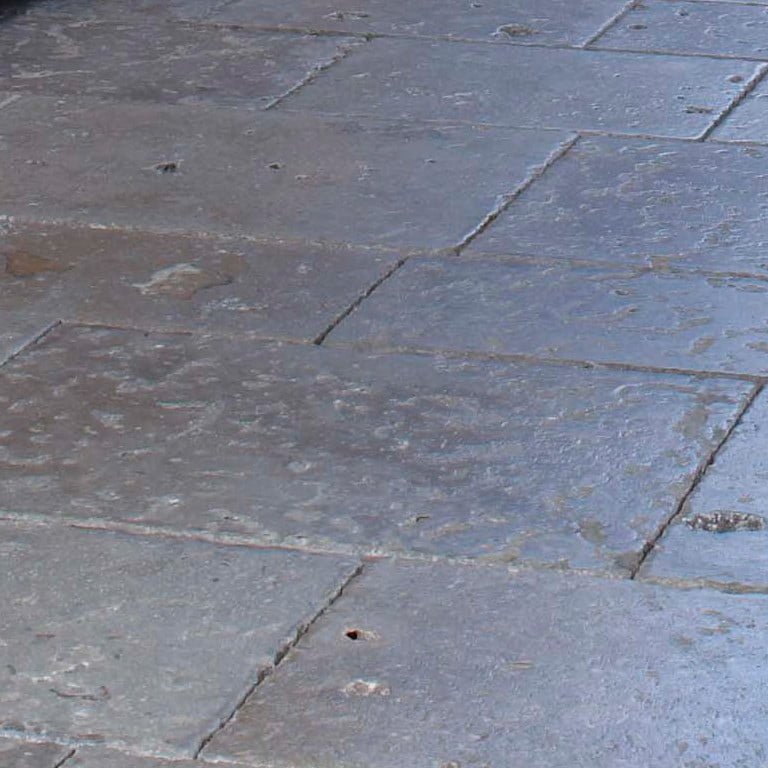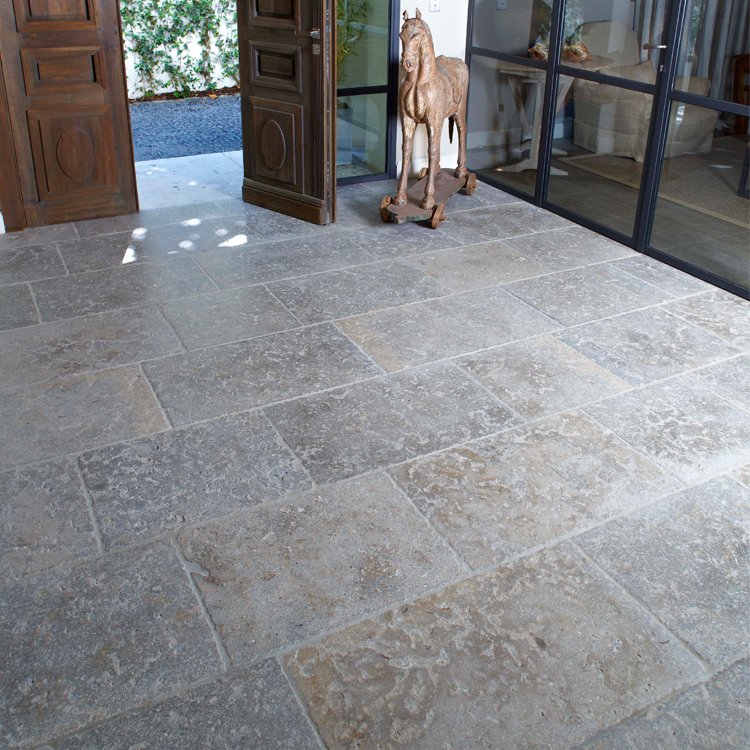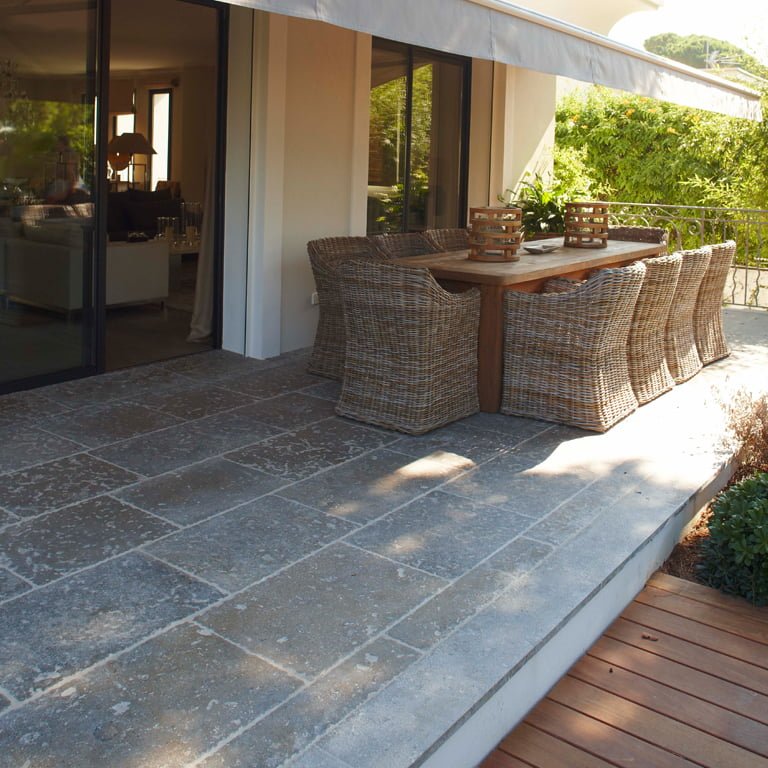 Limestone Floor Tiles: Saganese
af-1317
Reclaimed from France, these limestone floor tiles feature unique coloring, ranging from blue-grey to taupe. The smooth surface and fine grain of these natural stone tiles creates a subtle rustic atmosphere in any space. These French limestone tiles are for indoor or covered outdoor use only.

Images show examples of installed tiles.

Approx.: 24" L x 16" W x 5/8"-3/4" Thick

View our Reclaimed Flooring Catalog.
Material: Limestone
Country of Origin: France

Inquire