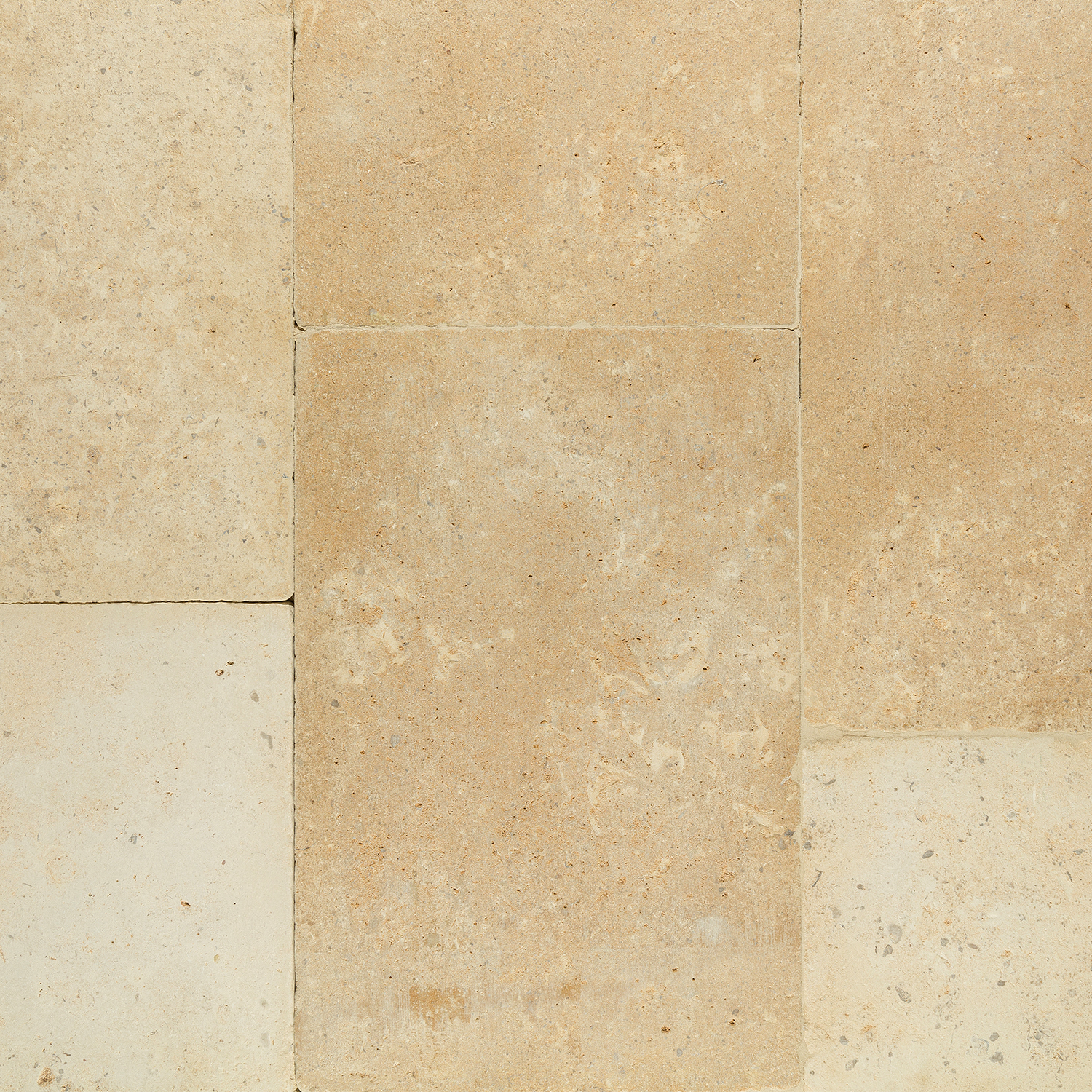 Limestone Tiles: Tours Antique Finish
af-1320
A natural limestone flooring with a warm golden color undoubtedly brings French character to your home or garden. This natural stone flooring originates from a quarry in Burgundy, France. These floor tiles have a tumbled surface with slightly curved slabs and broken ridges. The Antique Finish has a darker appearance than the Tour Castle Finish.

This French limestone floor is easy to maintain, frost resistant and can be used indoors and outdoors. Limestone tiles are a noble, durable, and environmentally friendly material. The veins and grain of the stone floor tiles provide an authentic and lively appearance. Please contact us for a personalized quote or if you are planning in using this stone in extremely harsh weather conditions.

Images show examples of installed tiles.

Approx. 24"L x 16"W x .75"D

View our Reclaimed Flooring Catalog.
Material: Limestone
Country of Origin: France

Inquire