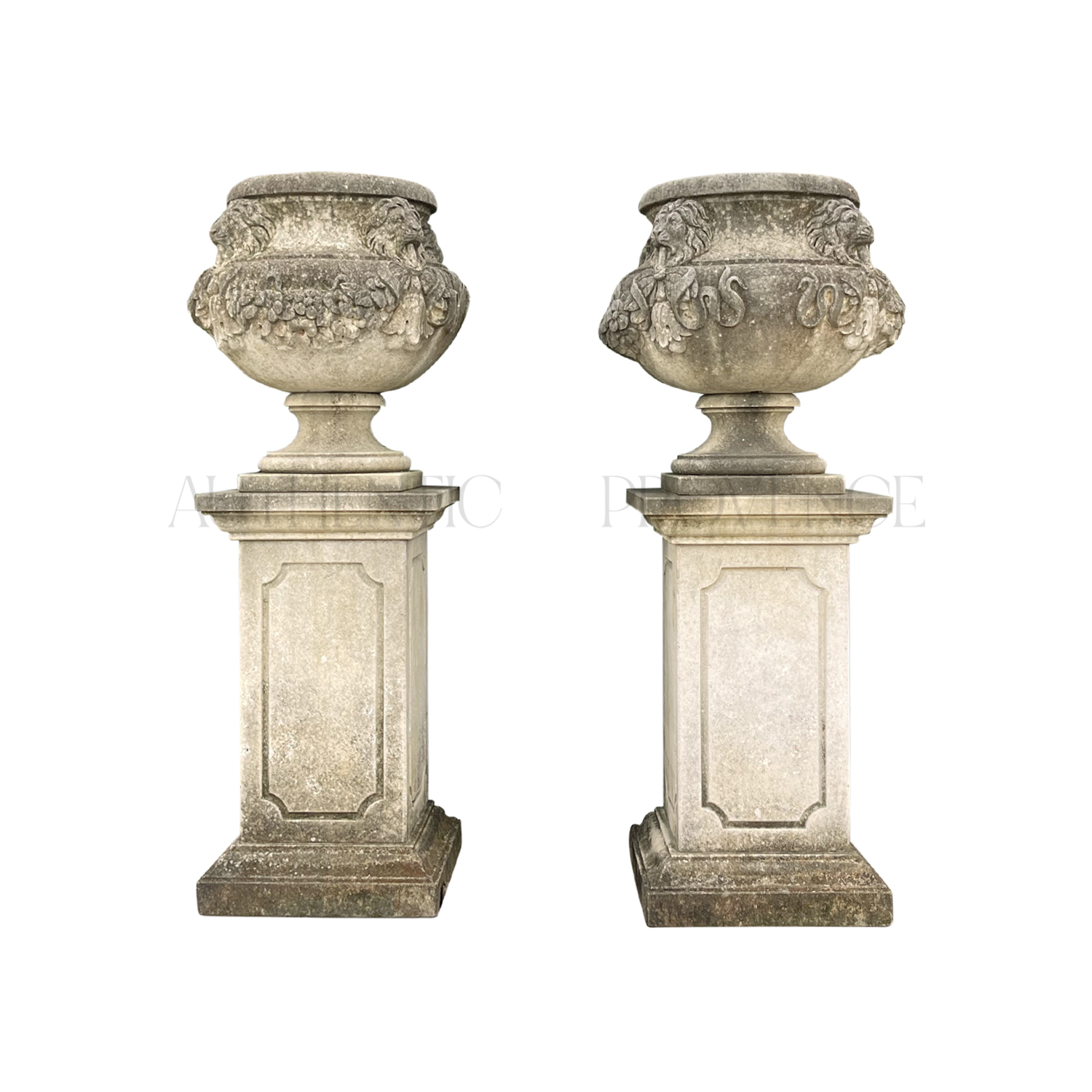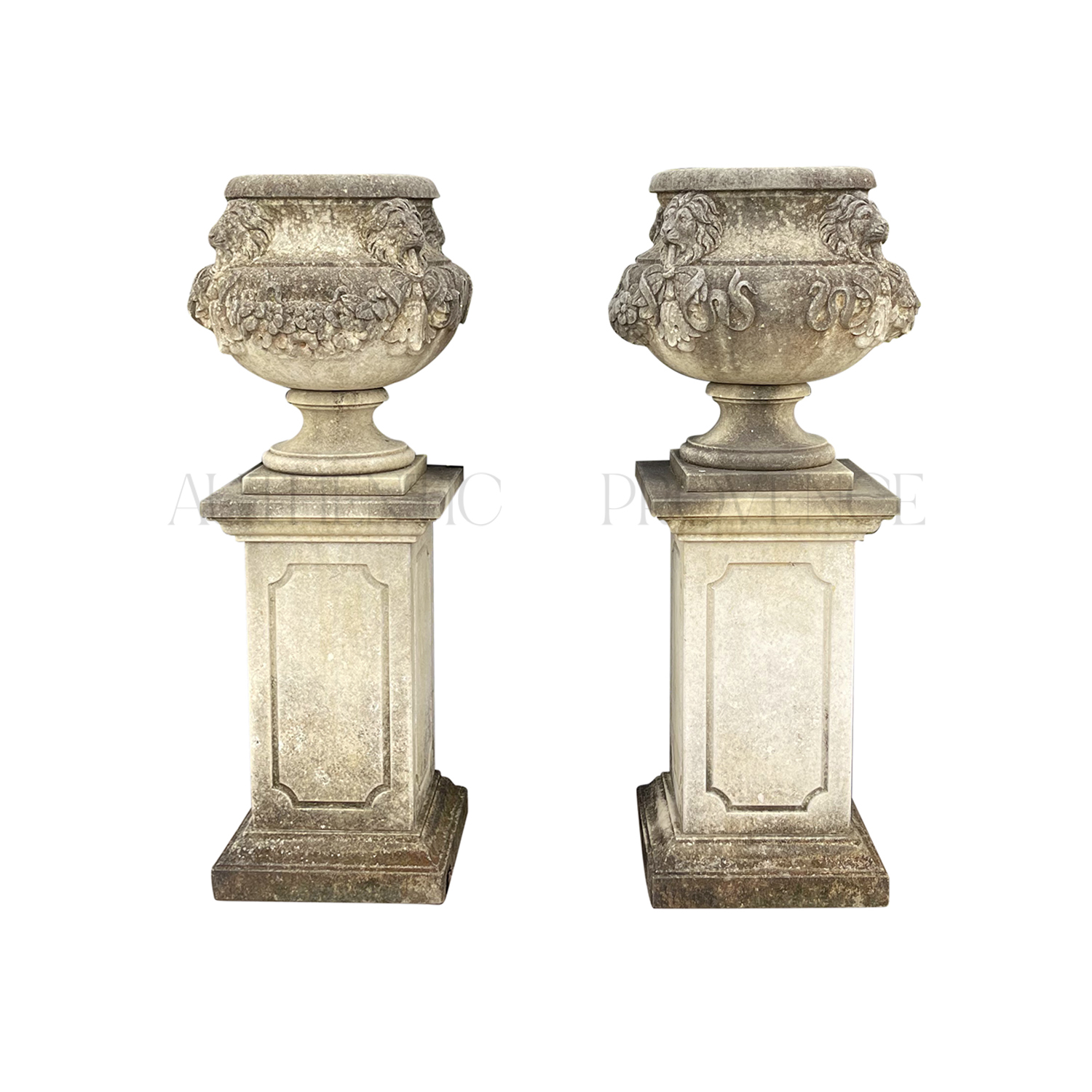 Pair of 1920s Garden Urns in Limestone
su-1373
A pair of early 20th Century hand carved limestone garden urns. The planters are raised on separate plinths. The sculpted garden urns are of superb scale and detail. The bodice is carved with floral swags between the lion masks and elevated by a circular base. The meticulously sculpted garden ornaments create a fabulous architectural focal point to any garden or interior space. Wear consistent with age and use, original weathered patina.

Urn 24"H x 24"W; Base of Urn  12" x 12"

Pedestal 31"H x 18" x 18"
Material: Limestone
Details: Hand Carved Limestone
Dimensions: 55" H
Inquire