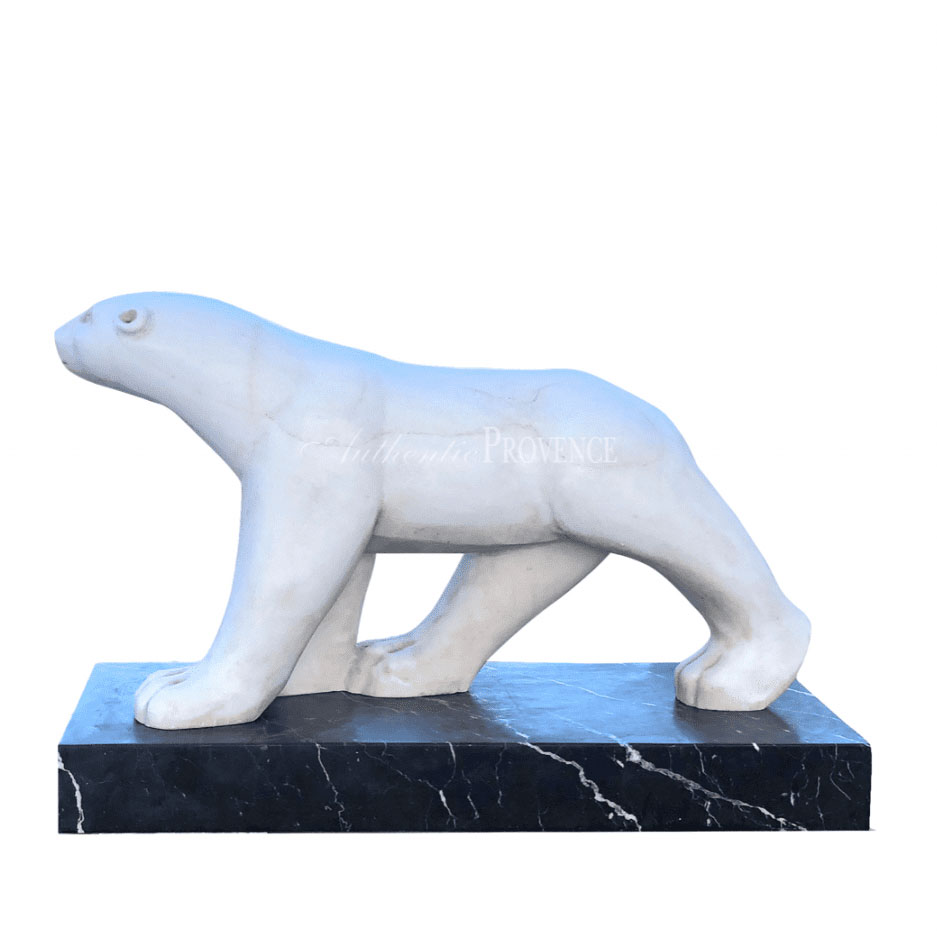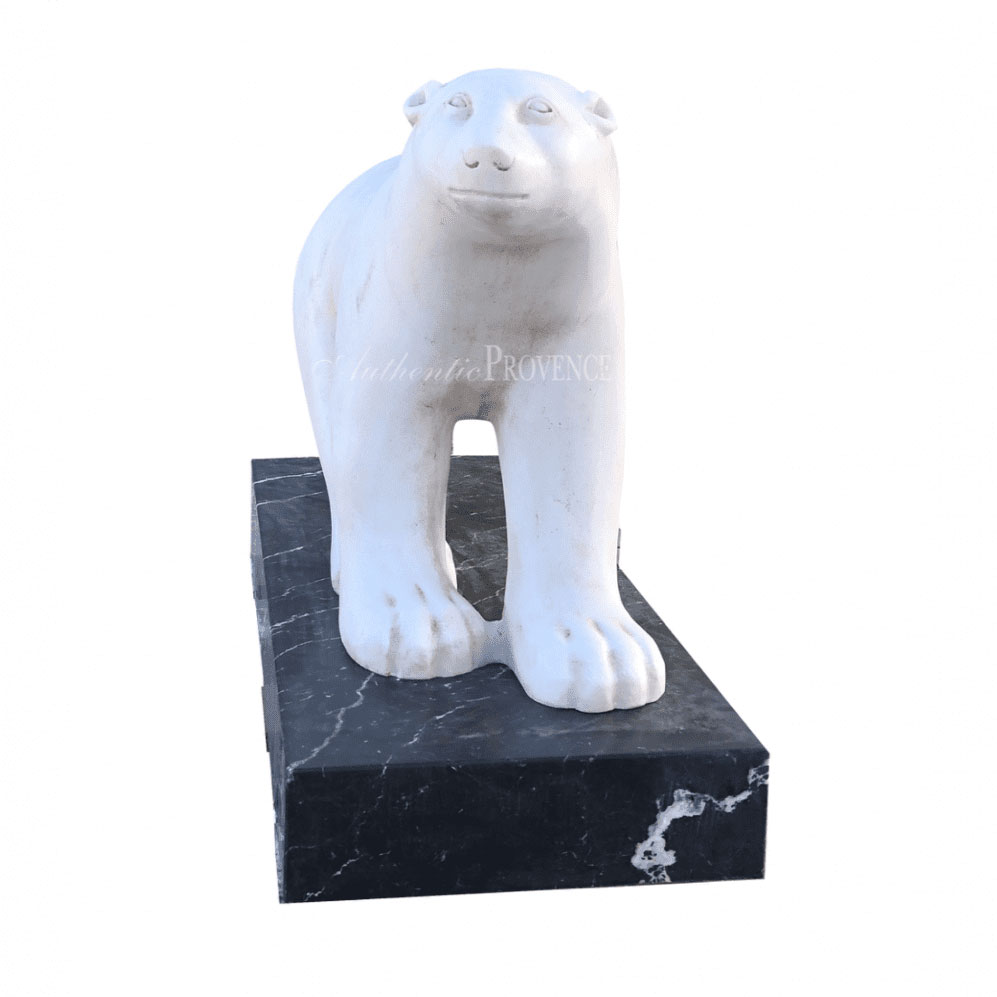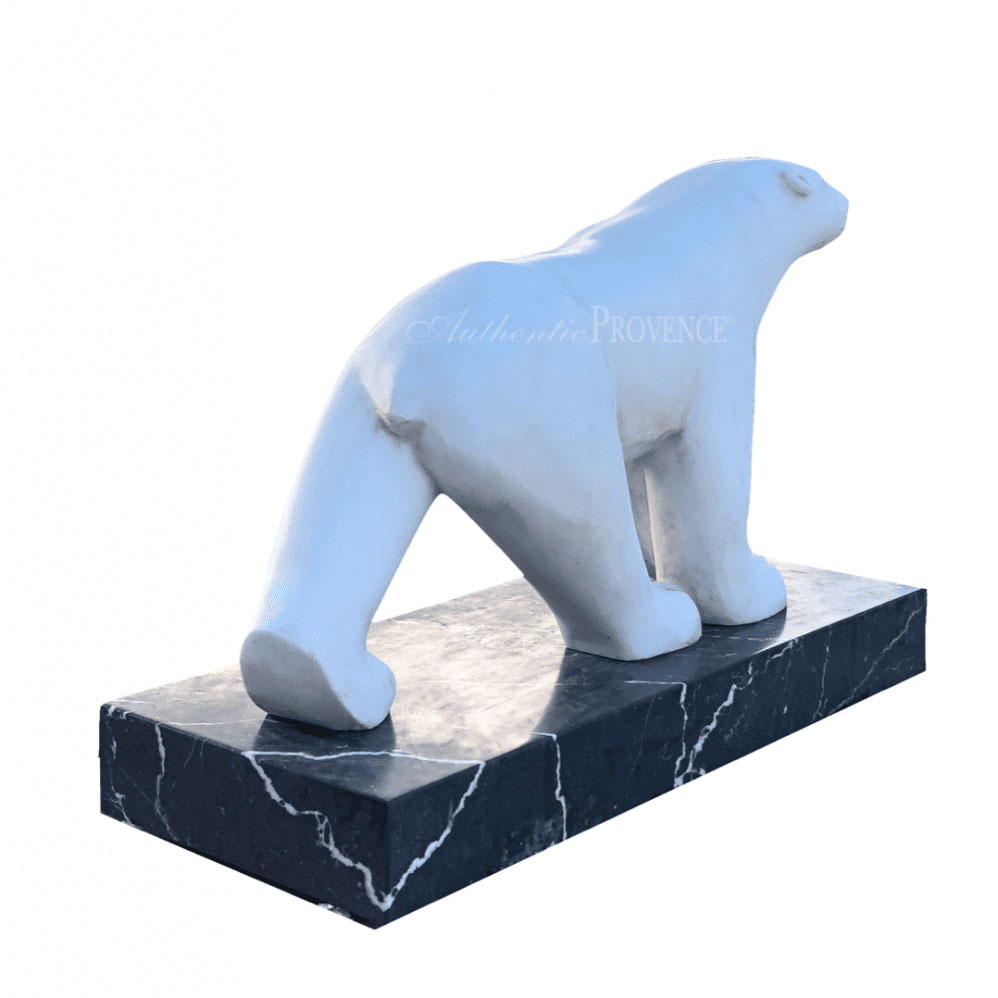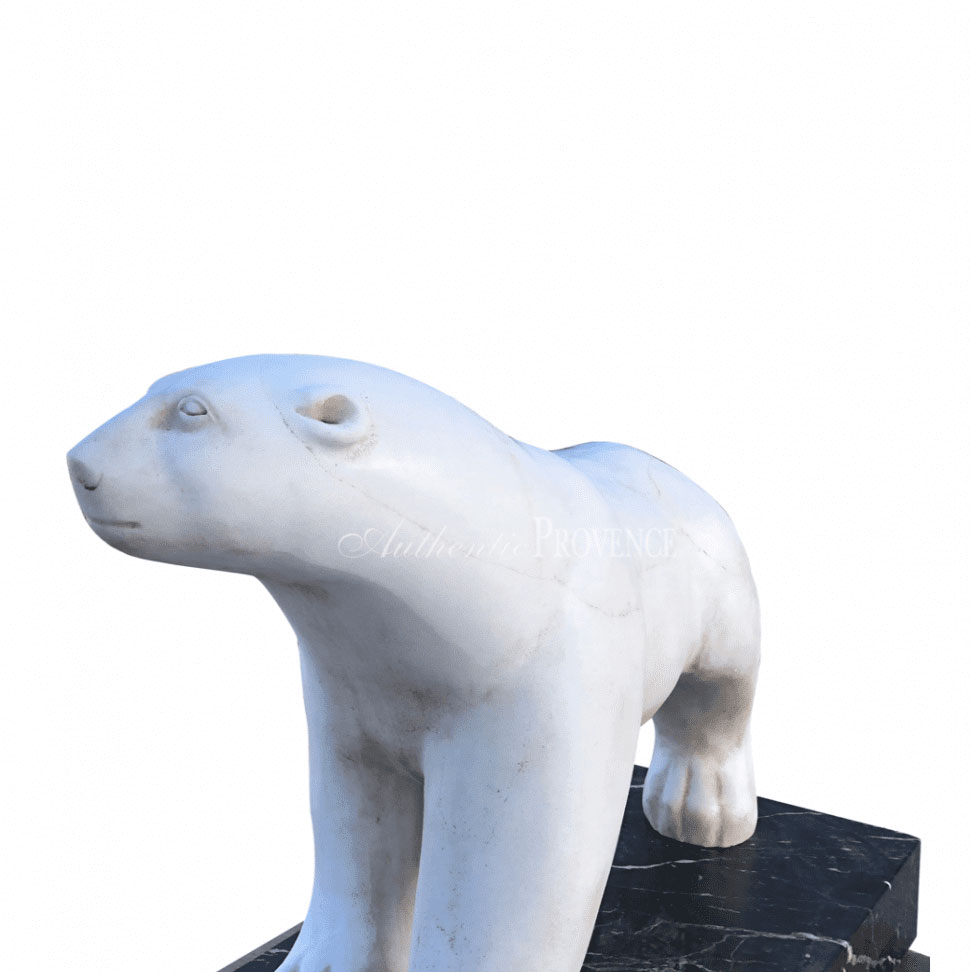 20th Century White French Marble Polar Bear in the Manner of Francois Pompon
gs-1022
A vintage French Art Deco hand carved white marble polar bear attributed to Francois Pompon on a rectangular black Marquina marble base, in good condition. A similar bear is found in the Francois Pompon museum in Saulieu, the fine arts museum in Dijon and the Museum Art Decoratif in Paris. Francois Pompon declared that the movement determines shape and form. Wear consistent with age and use. Circa 1930, Paris, France.

Base: 4.75" H x 43.5" W x 18" D

Polar Bear: 23.5" H x 42" W x 13" D

Francois Pompon was born in 1855 Saulieu, France and passed away in 1933 Paris. He was a French sculptor and animalier. Pompon studied at the Ecole nationale superieure des Arts Decoratifs. One of his famous work is the L'Ours Blanc (The White Bear). Pompon was a pioneer of the modern stylized animalier sculpture, remembered as a forerunner of modern sculpture.
Material: Marble
Details: Black Marquina Marble
Country of Origin: France
Dimensions: 28.75" H x 43.75" W x 31" D Weight: 300 lbs

Inquire