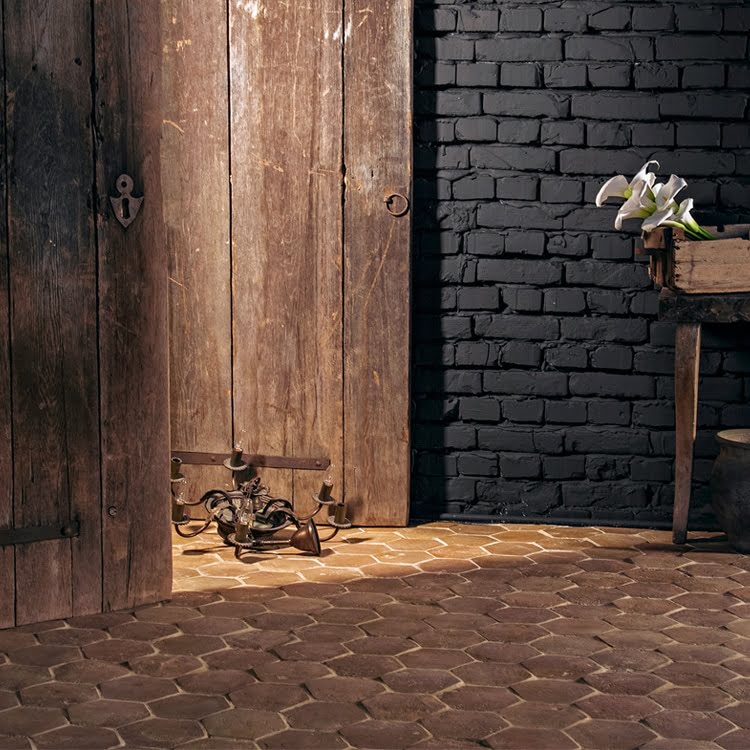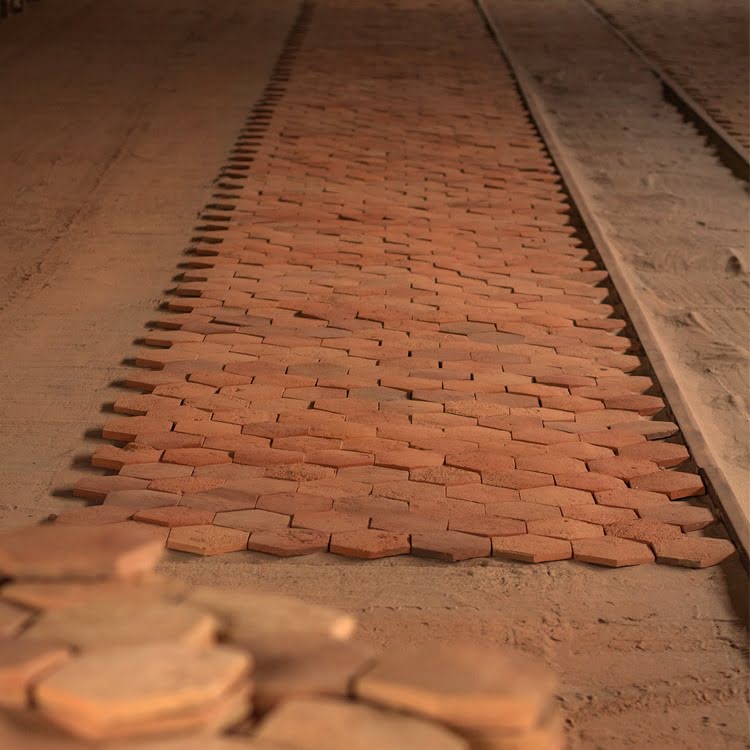 Reclaimed French Terracotta Flooring: Hexagon Rose
af-1351
Reclaimed from the south of France, this terracotta flooring will add the unique Provencal atmosphere to your home. These hexagon terracotta tiles have soft hues of rose and earth tones. This antique terracotta floor will vary in color and patina. For centuries, terra cotta clay tiles have been fired in kilns in the south and western regions of France. Natural variations in clay throughout the region make each tile unique.

Approx. 6″L x 6"W x ".75″D

View our Reclaimed Flooring Catalog.
Material: Terra Cotta
Country of Origin: France

Inquire