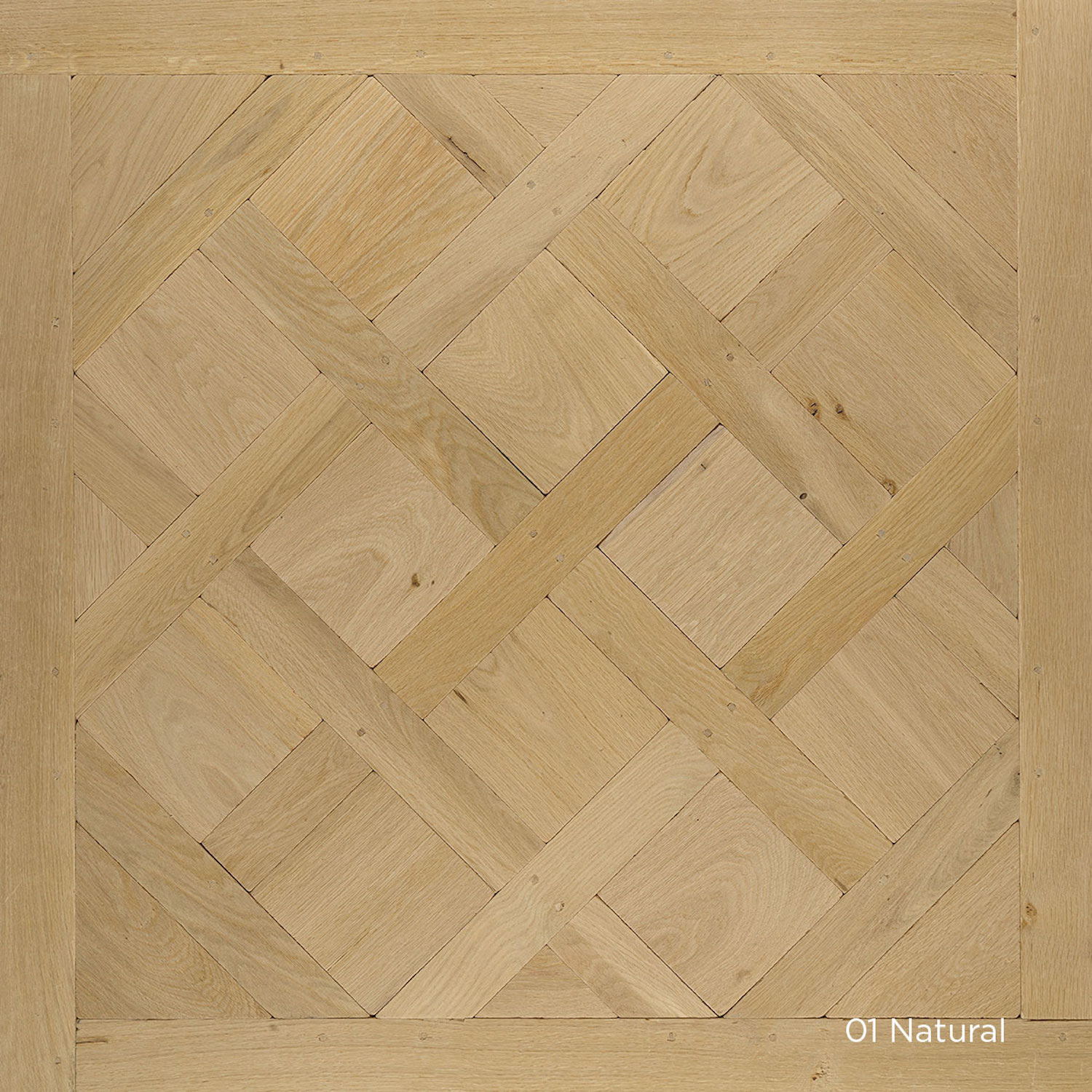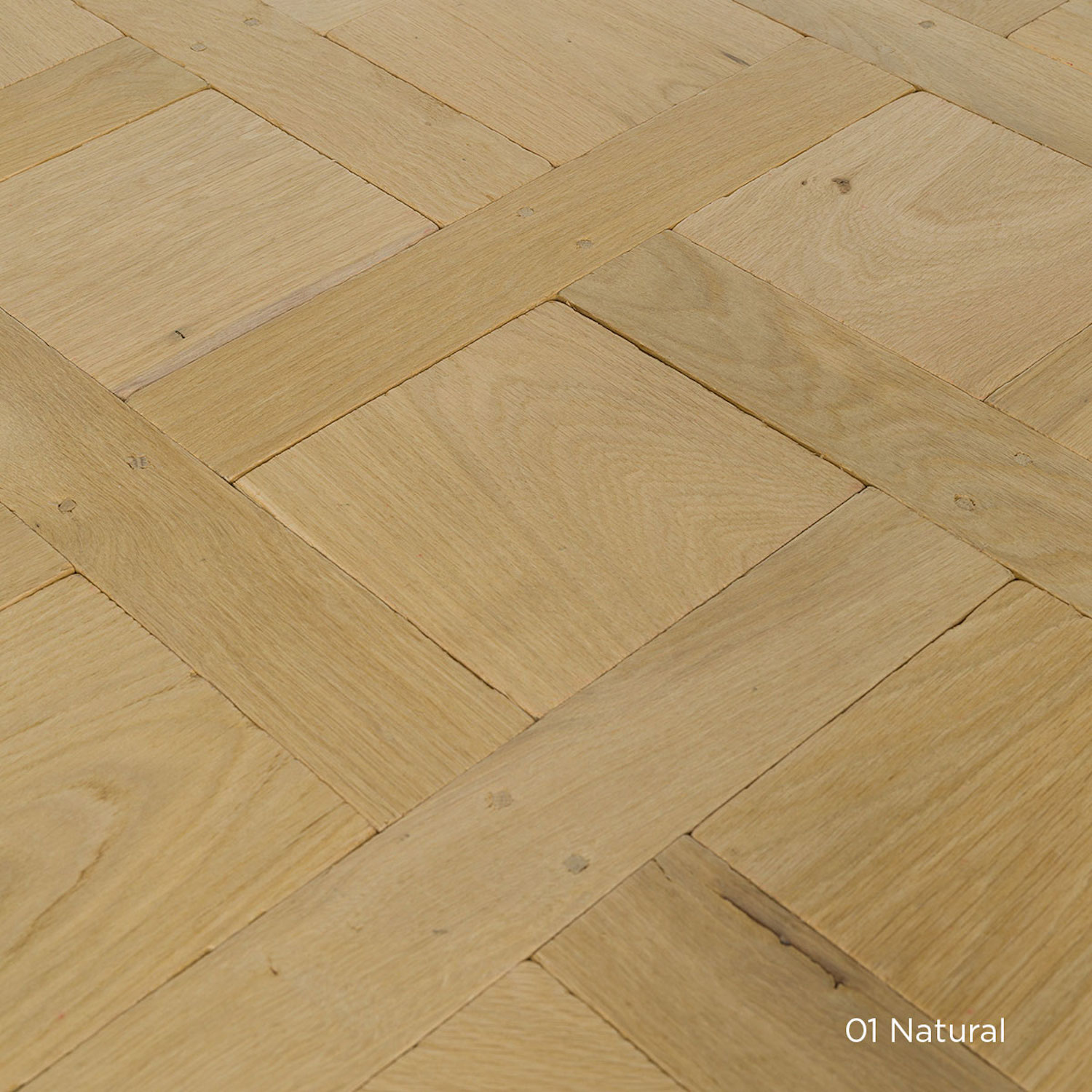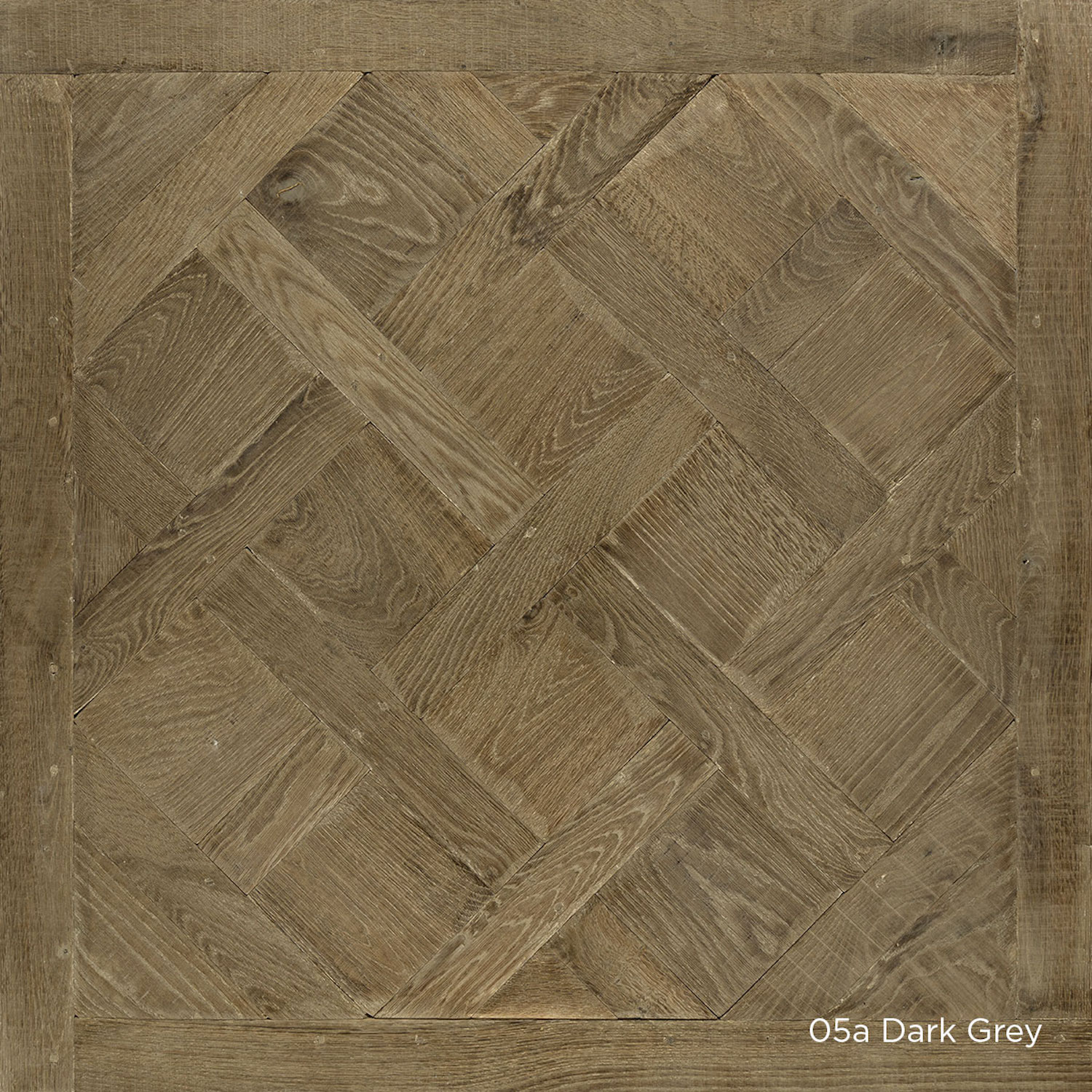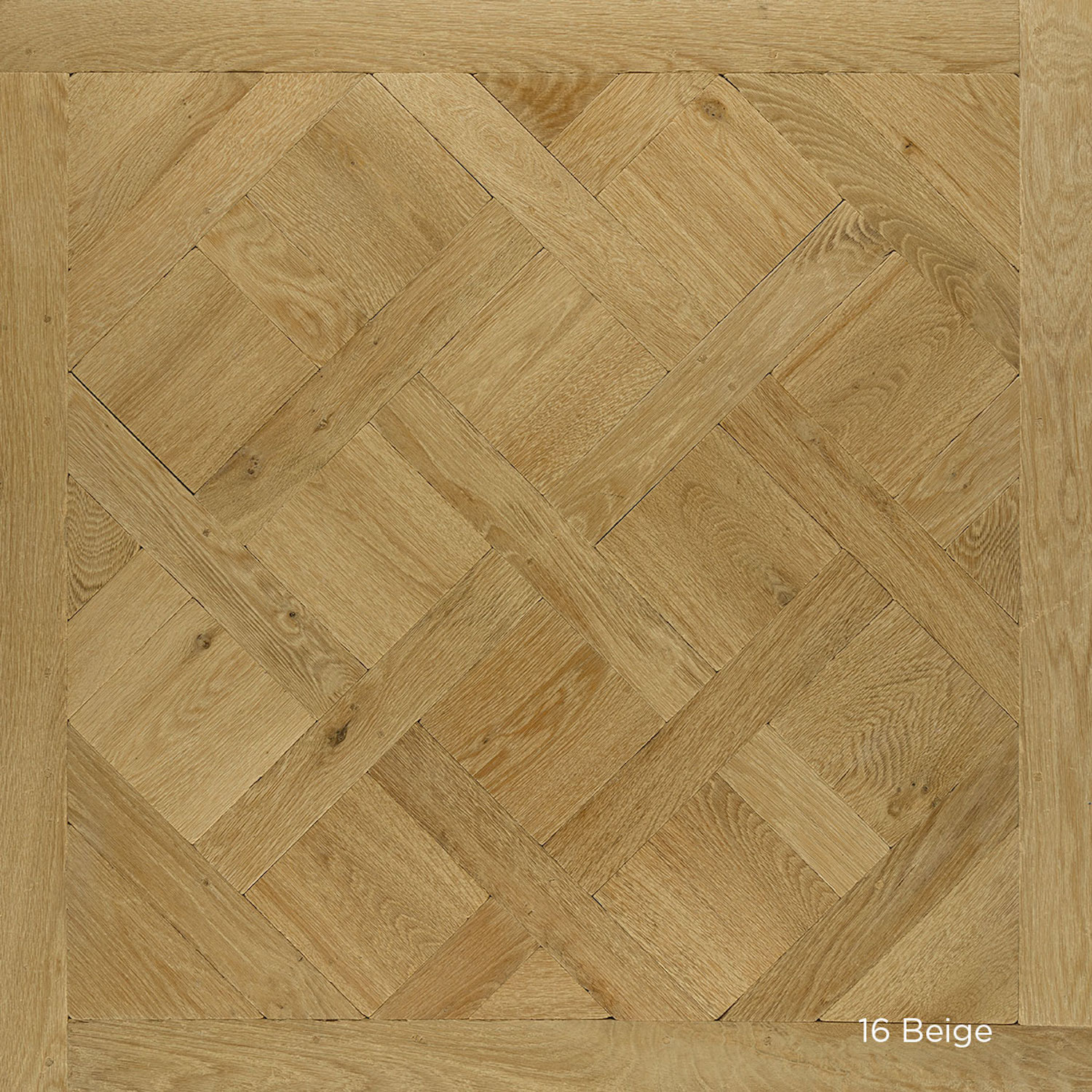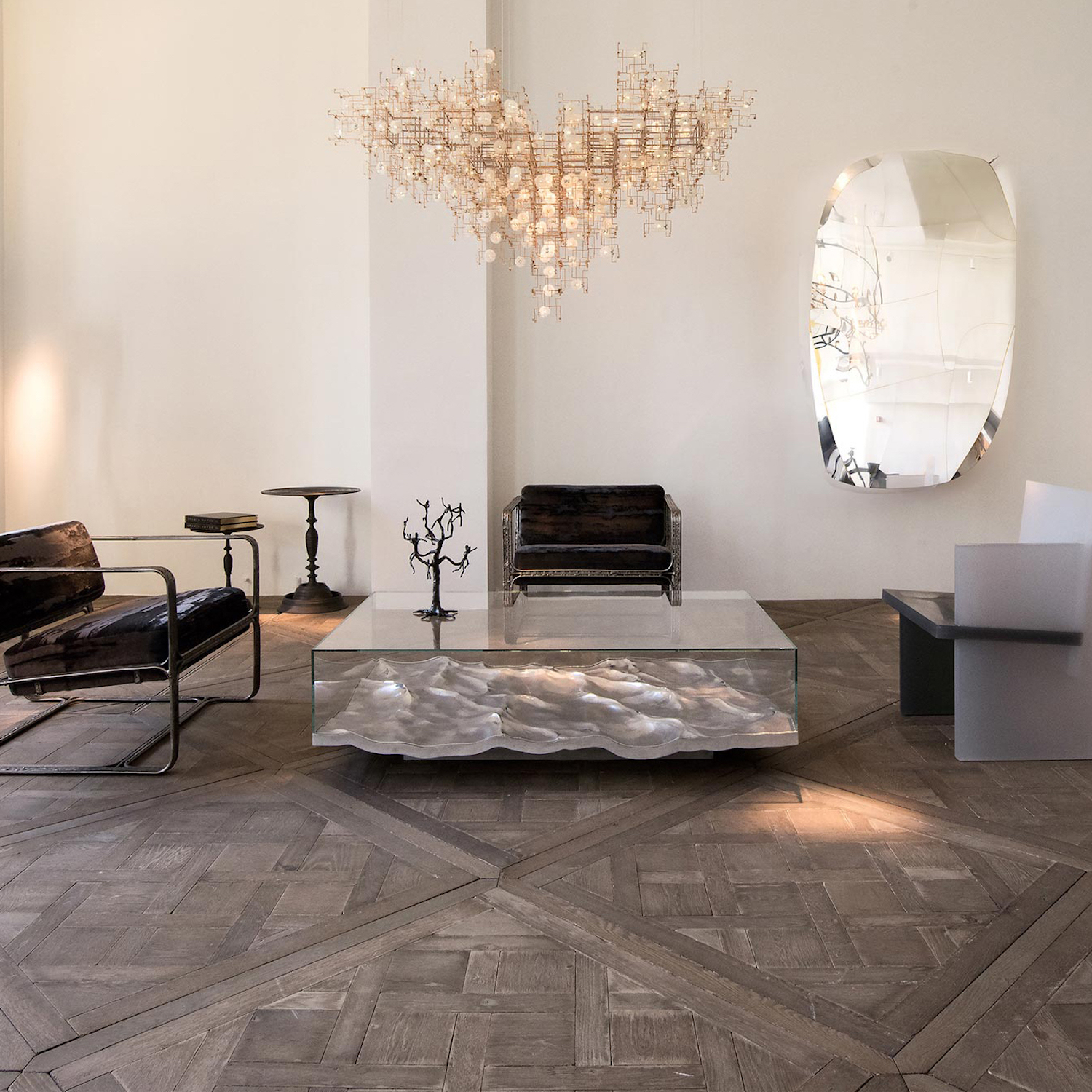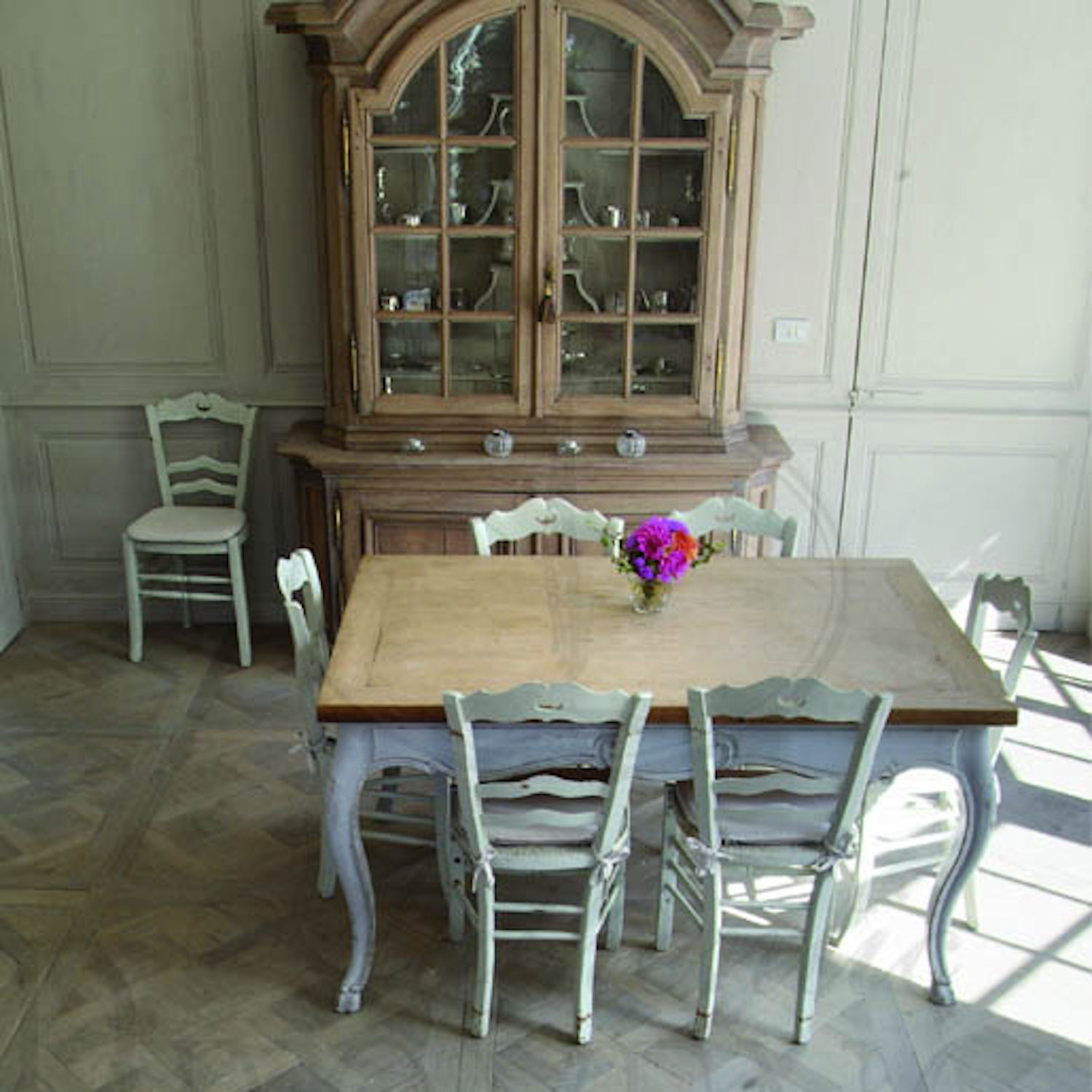 Parquet De Versailles Oak Flooring
af-1343
The Parquet De Versailles is part of our range of naturally aged reclaimed wood flooring. This French solid hardwood flooring are also known as the Versailles parquet. The wood panels are installed by mortise and tenon, glue is not used. Each of panels interlock by tongue and groove edges. The panels are interconnected with intermediate plank parts called navettes. This oak wood flooring is fully prefinished with three coats of oil. The Versailles floor pattern is only available in solid wood, please contact us for further information.

Traditional Panel: Length 40″   x  Width 40"   x  Thickness 0.75"

Optional Complementary Panel: Length 40″   x  Width 27.5″  x   Thickness 0.75″

All dimensions are approximate due to the nature of reclaimed materials.

View our Reclaimed Flooring Catalog.
Material: Wood
Details: Double Groove and Loose Tongue on the 4 Sides Oak
Country of Origin: France

Inquire