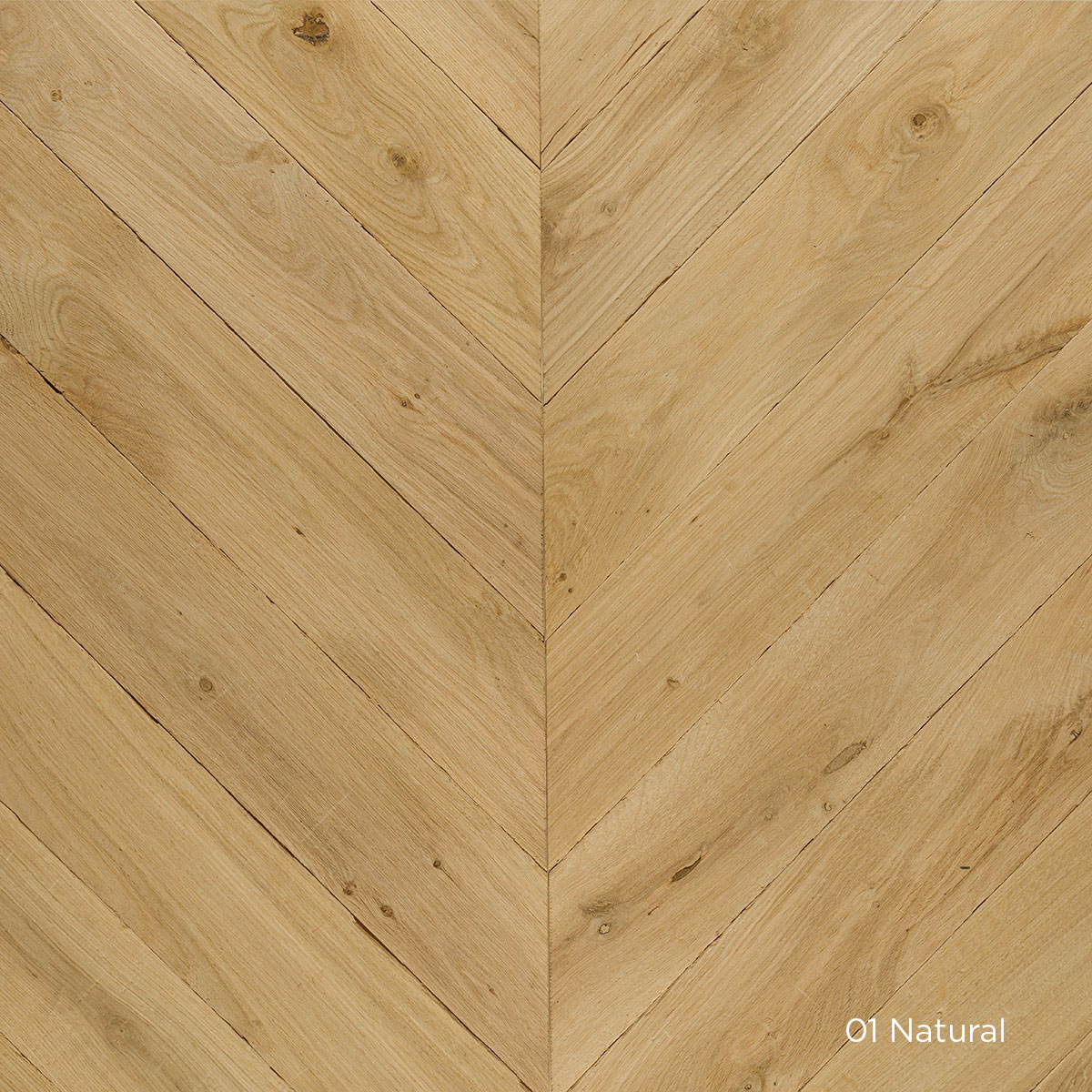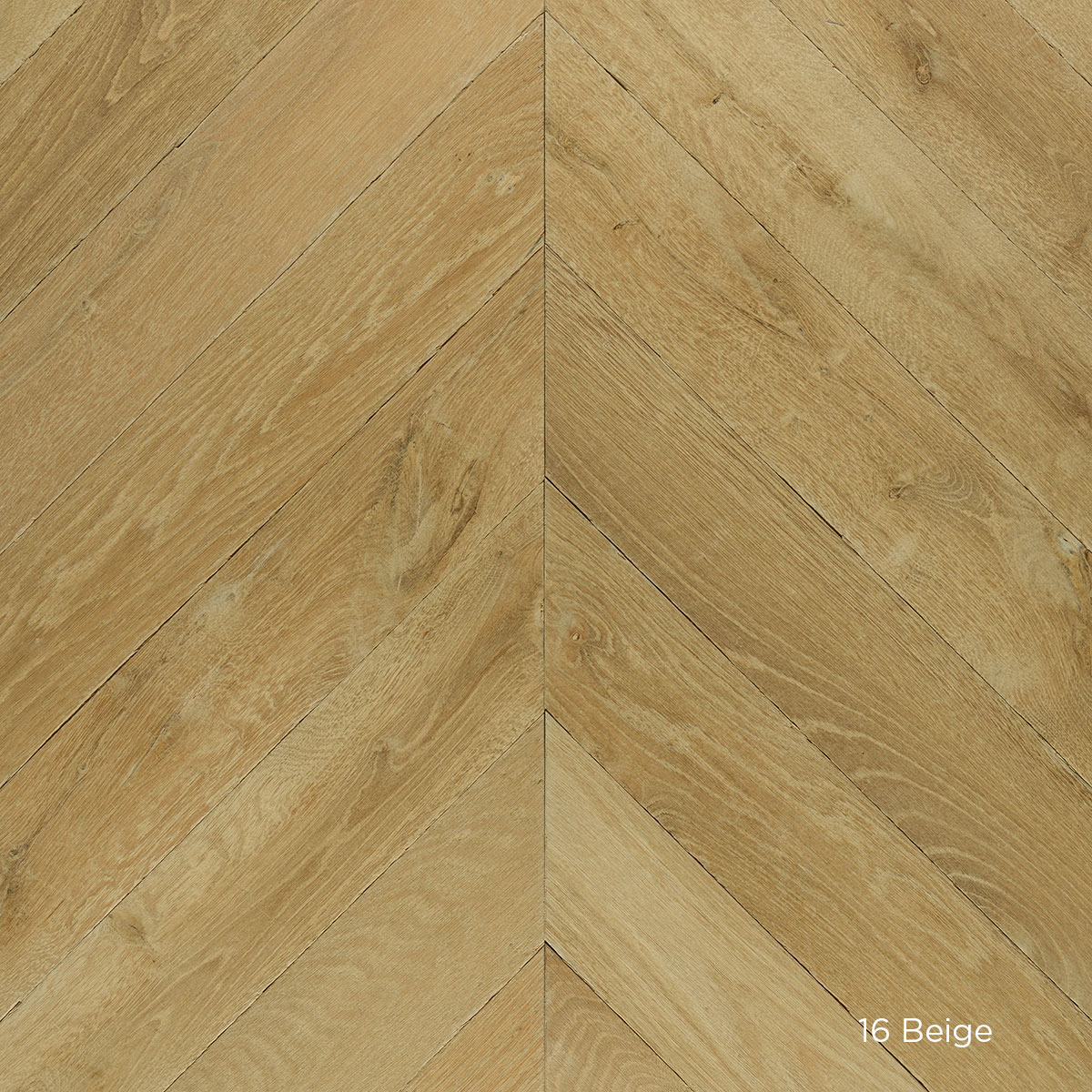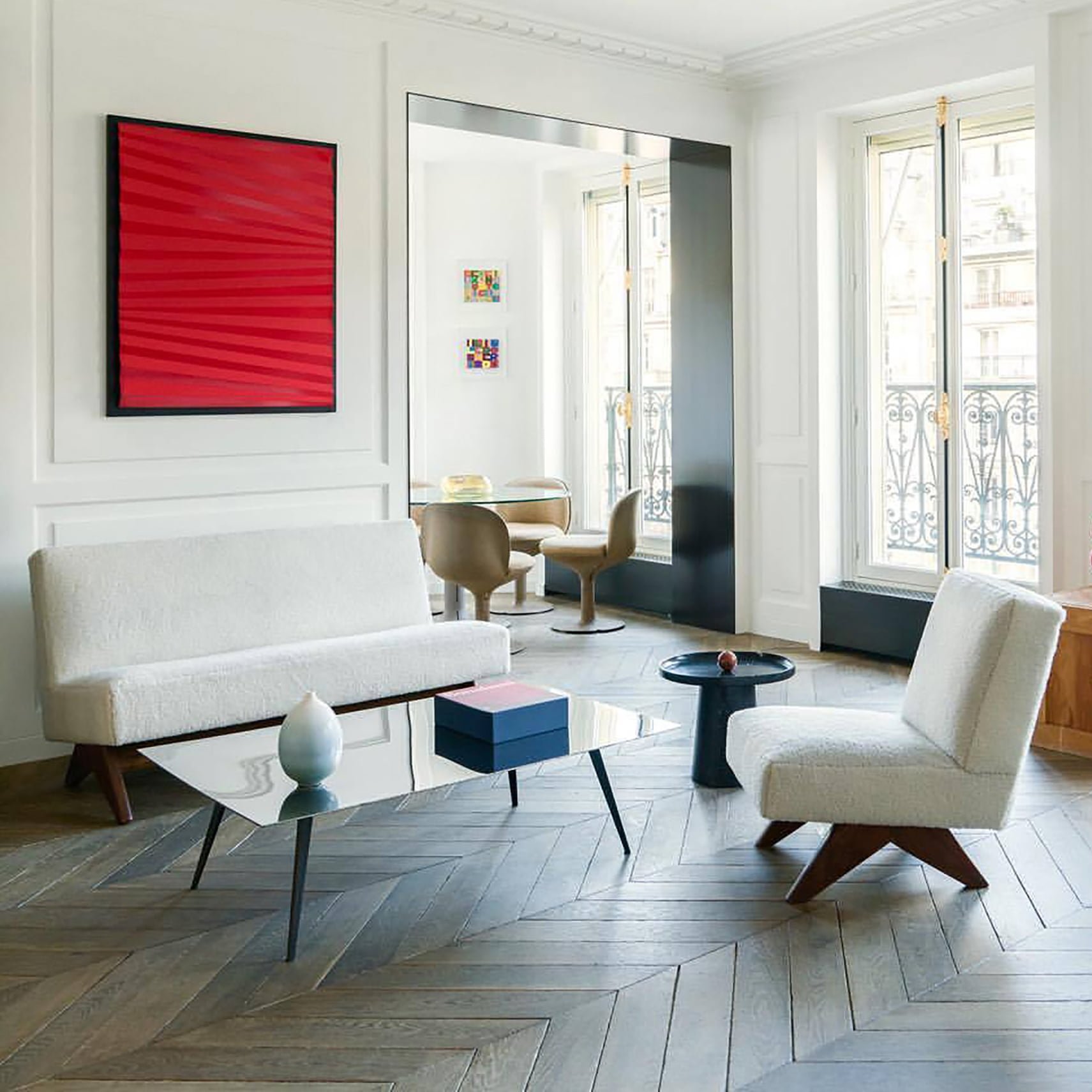 Reclaimed Wood Flooring: Chevron Pattern
af-1340
The Chevron pattern is part of our range of naturally-aged reclaimed French oak flooring. This style of parquet wood flooring, also known as the Hungarian Point, is found the old Haussmann-style apartments in Paris. To create this look, each of our oak hardwood planks are straight cut and installed at a 45 degree angle. Today this pattern is often used in smaller spaces for an elegant and classical style. This reclaimed wood flooring is fully prefinished with three coats of oil. This parquet flooring is only available in solid wood, please contact us for further information.

Length 25.5"   x   Width 5"  x  Thickness 0.75"

All dimensions are approximate due to the nature of reclaimed materials.

View our Reclaimed Flooring Catalog.

Geoges-Eugene Haussmann, known as Baron Haussmann, born in 1809 in Paris, France and passed away in 1891. Haussmann was appointed by Emperor Napolean III to undertake urban renewal program in Paris. The first buildings were built in the 19th Century. All buildings are made of pièrre de taille, a light gray hewn stone with its quintessential decorative flourishes, all of the rooftops had to be at 45 degree slant, so that all the city streets had access to as much possible sunlight as possible.
Material: Wood
Details: Tongue and Groove on 2 Long Sides & Double Groove ( Loose Tongue ) on the Ends Oak
Country of Origin: France

Inquire