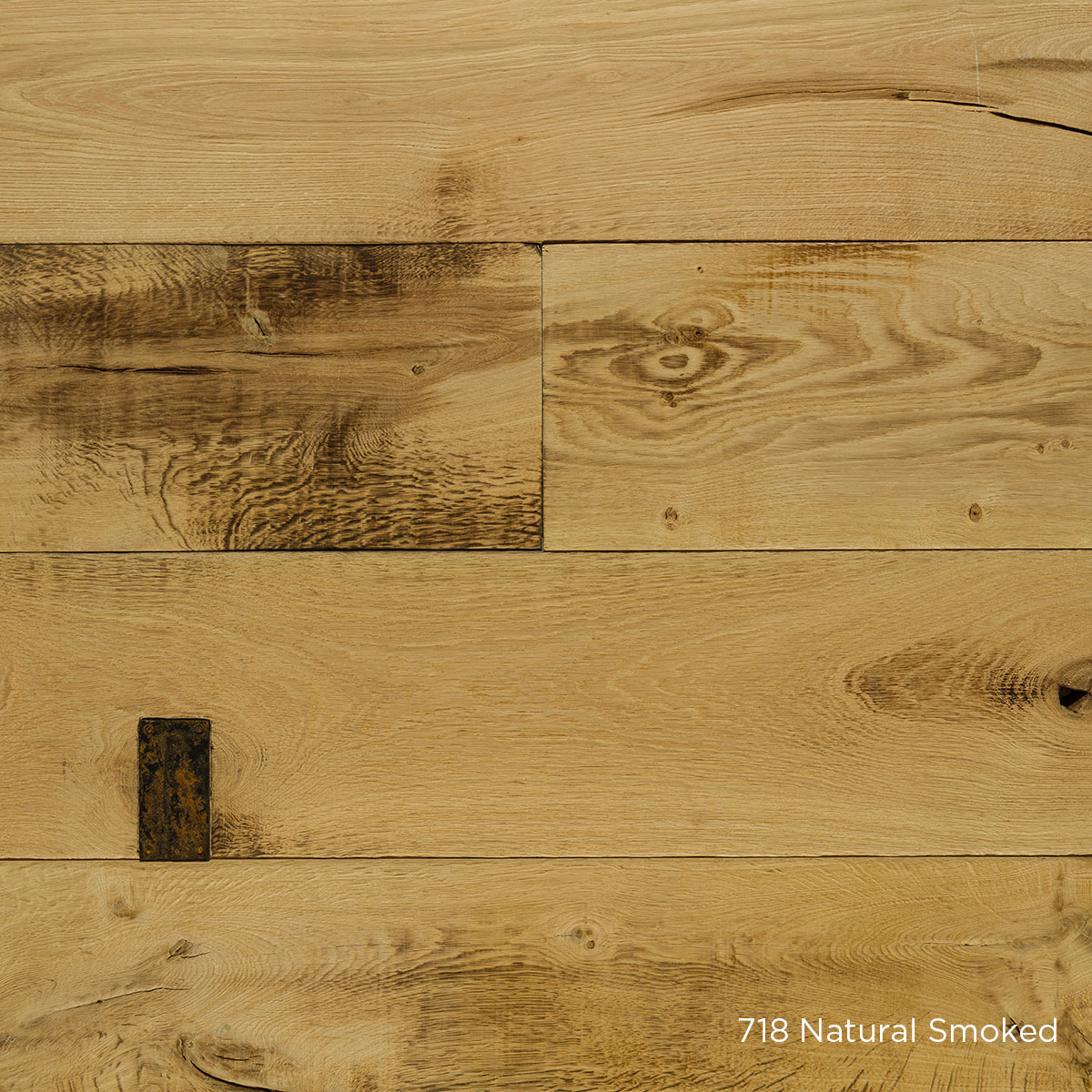 Reclaimed Wood Flooring: Old Factory
af-1339
The Old Factory, natural smoked wood flooring has been reclaimed from European factories and farm houses. The rustic, wide plank wood flooring show marks from the past, cracks, open knots, traces of sawing and old moisture stains. This oak wood flooring is fully prefinished with three coats of oil. The oak hardwood planks vary between five different sizes. Reclaimed metal plates are inserted and nailed down onto the boards to create the feel and atmosphere of an old French farm house. The metal plates (3 - 4 plates every 10 sqft) are repaired in the traditional way, to be able to walk barefoot on it. Planks of engineered wood flooring are also available, please contact us for further information.

Solid: Length 71" - 118" x Width 8.75" / 9.50" / 10.25" / 11" / 12" x Thickness 0.75"
Engineered: Length 71" - 106" x Width 5.50" / 8" / 8.75" x Thickness 0.75"

Metal plates: Length 4" x Width 2" x Thickness 0.75"

All dimensions are approximate due to the nature of reclaimed materials.

View our Reclaimed Flooring Catalog.
Material: Wood
Details: Tongue and Groove Oak
Country of Origin: France

Inquire