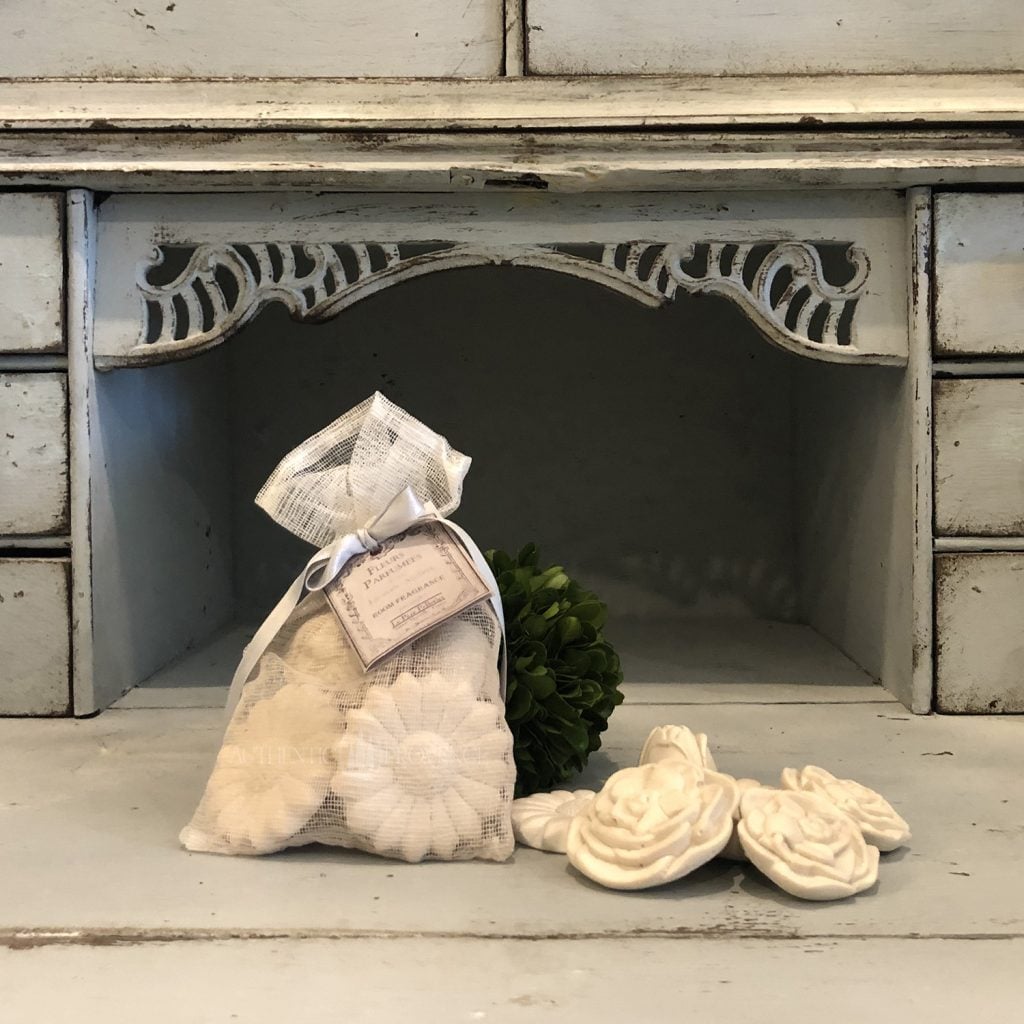 Sachet Fleurs Lavande Ambrée
bou-1023
Let the light spiced lavender scent of Le Père Pelletier's Lavande Ambrée transport you to a warm Summer afternoon in Provence, the lavender-rich breeze caressing your skin while the sun shines down from a cloudless blue sky.

Six mixed French plaster flowers absorbed with luscious scent in traditional white linen sachet, perfect for wardrobes, drawers, linen closets, cars, and of course, they will leave a delightful fragrance to any room if left in a bowl. Perfect for a refined gift or your own home.

Scent can be recharged using Lavande Ambrée Diffuser Refill Liquid.
Country of Origin: France
Dimensions: 4" H x 4.5" W Weight: 1 lbs

$49.00
In stock