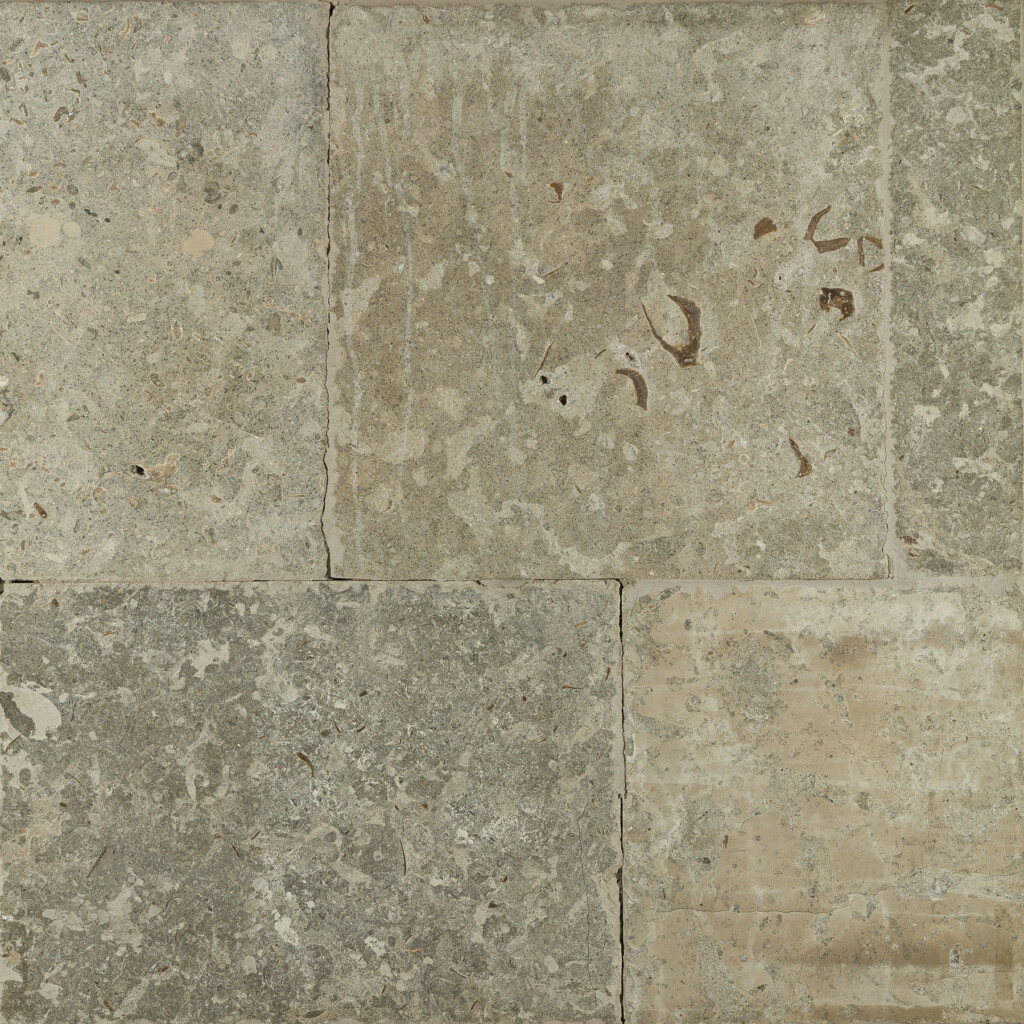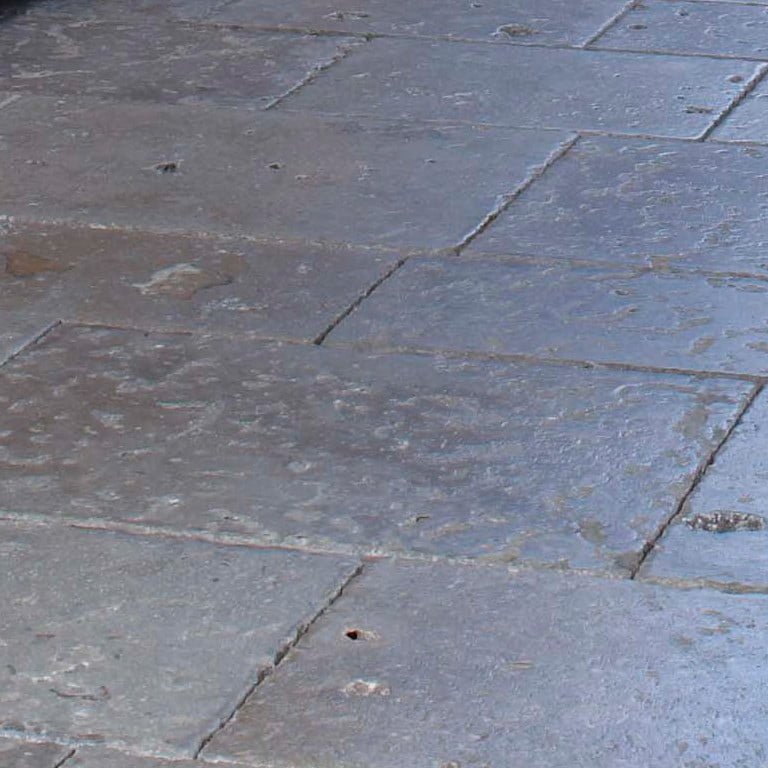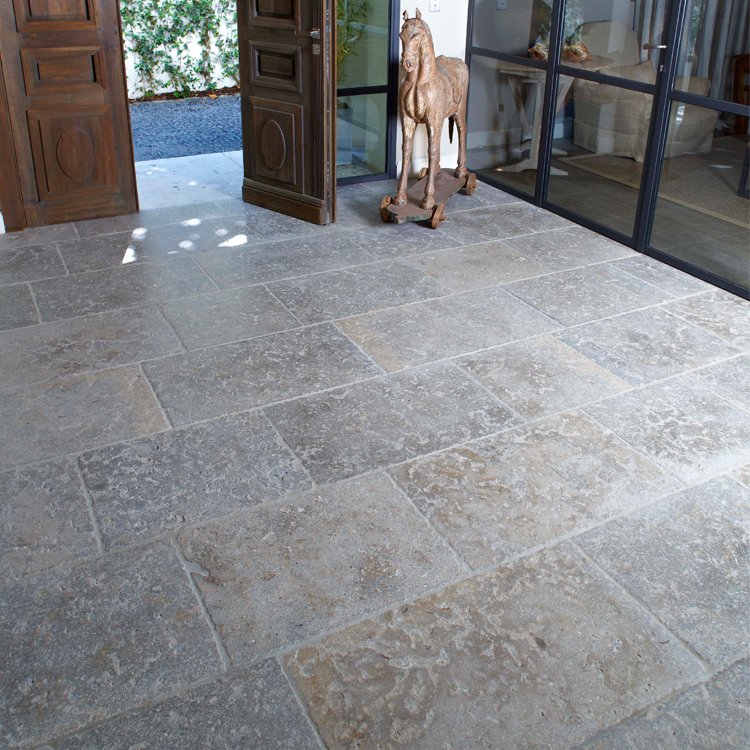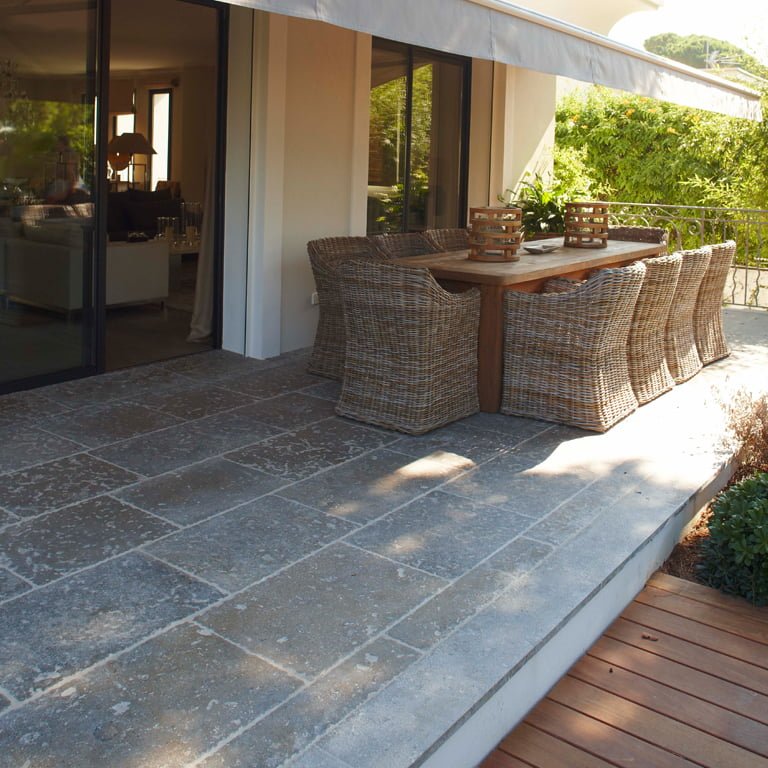 Saganese Flooring
af-1317
Refined blue grey to taupe dense colored floor with a smooth surface and fine grain makes this French antique floor into a subtle individual choice. This French Flooring can be used only indoor or covered areas. * Shown are examples of installed flooring.

Approx.: 24" L x 16" W x 5/8"-3/4" Thick

View our Reclaimed Flooring Catalog.
Material: Limestone
Country of Origin: France

Inquire