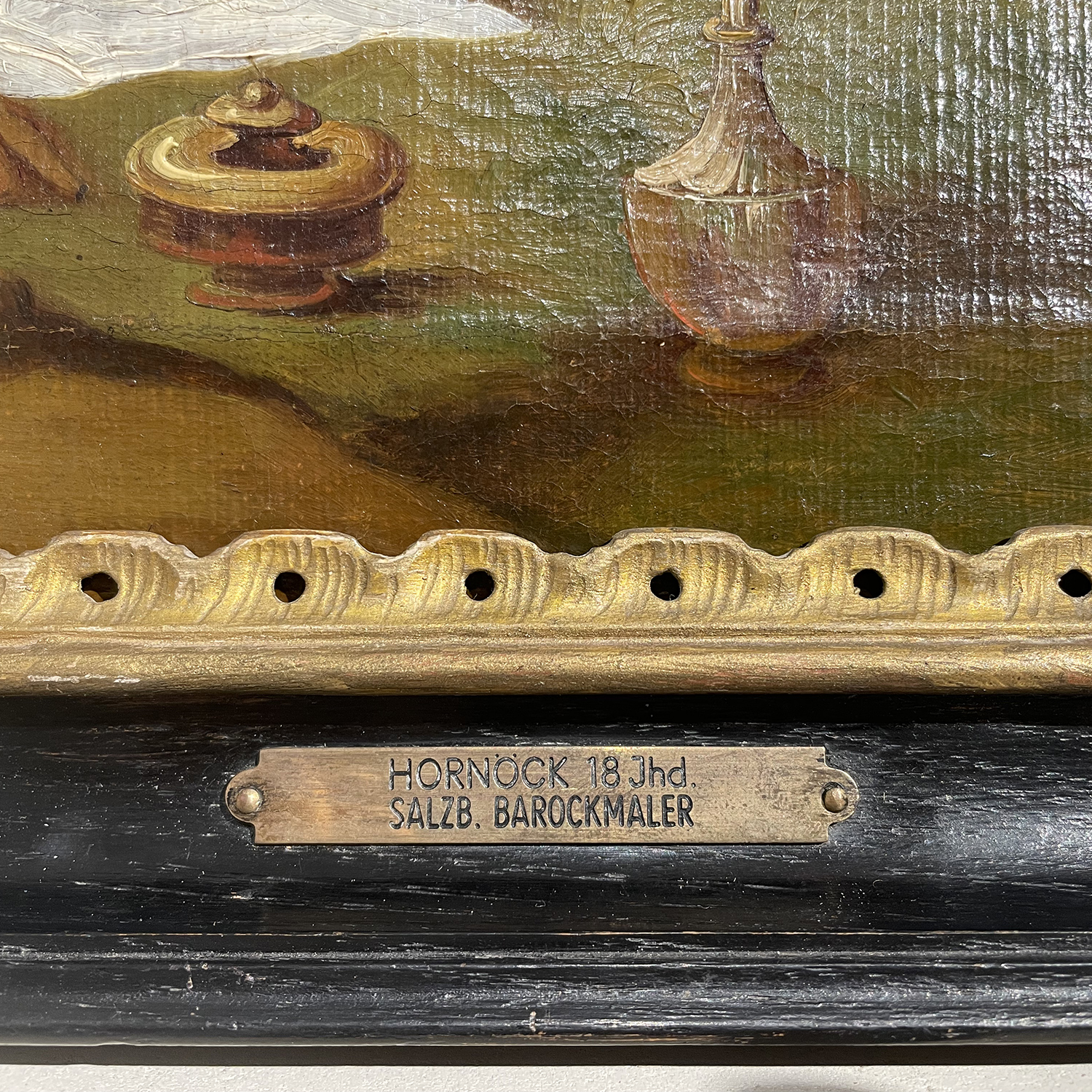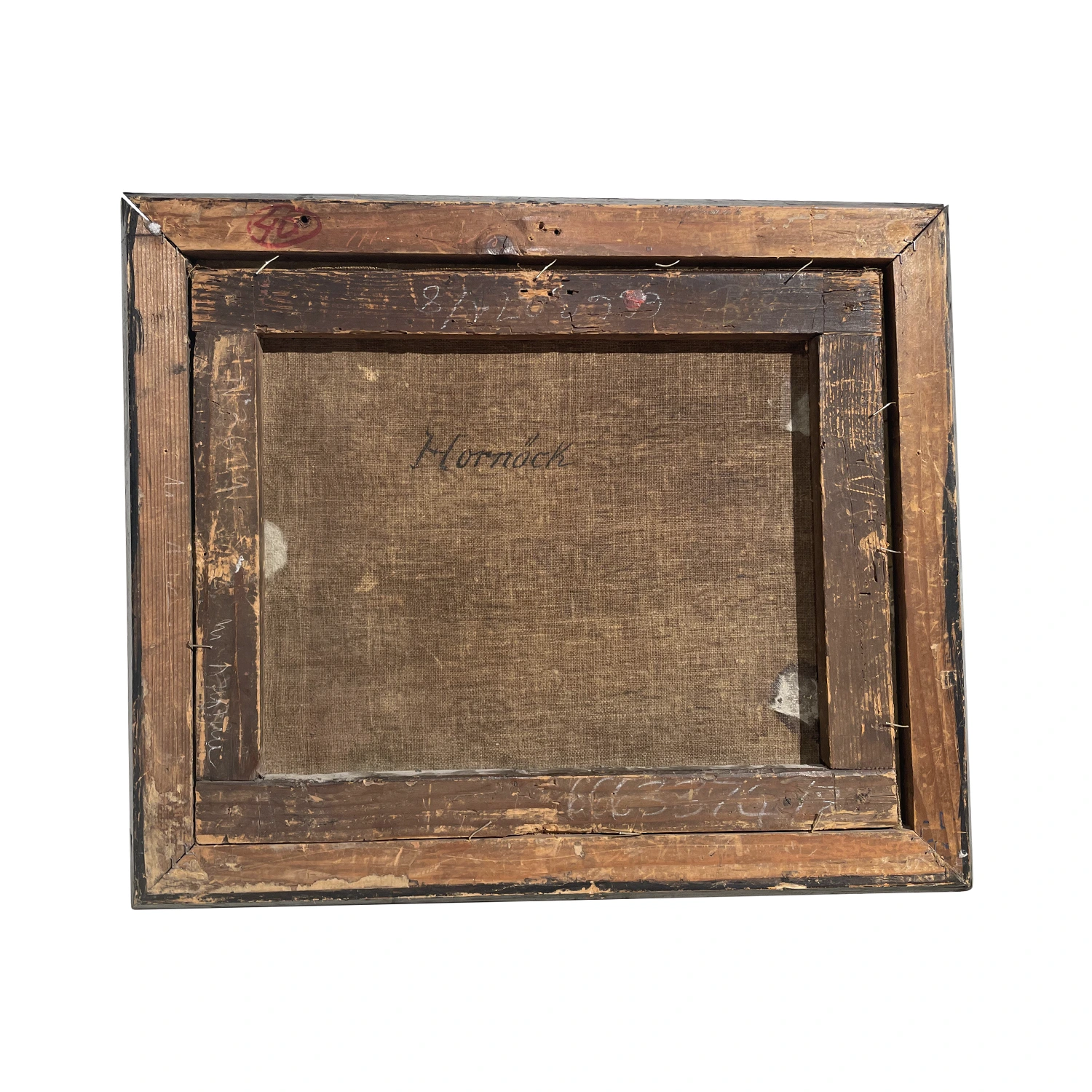 18th Century Austrian Baroque Oil on Canvas Painting by Franz Xaver Hornöck
pai-1100
A light-brown, green antique Austrian Baroque oil on canvas painting by Franz Xaver Hornöck in a hand crafted original black, partly gilded wooden frame, in good condition. The vintage painting depicts a wounded nude man receiving assistance from a doctor in the outskirts of a town with a horse rider, accompanied by a dog. Labeled Hornöck 18 Jhd. Salz. Barockmaler at the front with a brass nameplate. Signed Hornöck at the backside. Minor fading on the original frame, due to age. Circa 1800, Salzburg, Austria.

Without the frame: 13.5" H x 16.75" W x 0.75" D

Franz Xaver Hornöck was a German painter born in 1752, in Rott, in Bavaria, Germany and passed away in 1822, in Salzburg, Austria. He was born into a family of artists. Hornöck started painting fresco, barrel and panel paintings which led him to fame. Circa 1800 he moved to Salzburg where he started painting self portraits of citizens and aristocrats.
Material: Oil On Canvas, Wood
Country of Origin: Austria
Dimensions: 17" H x 20.5" W x 1.5" D
Inquire