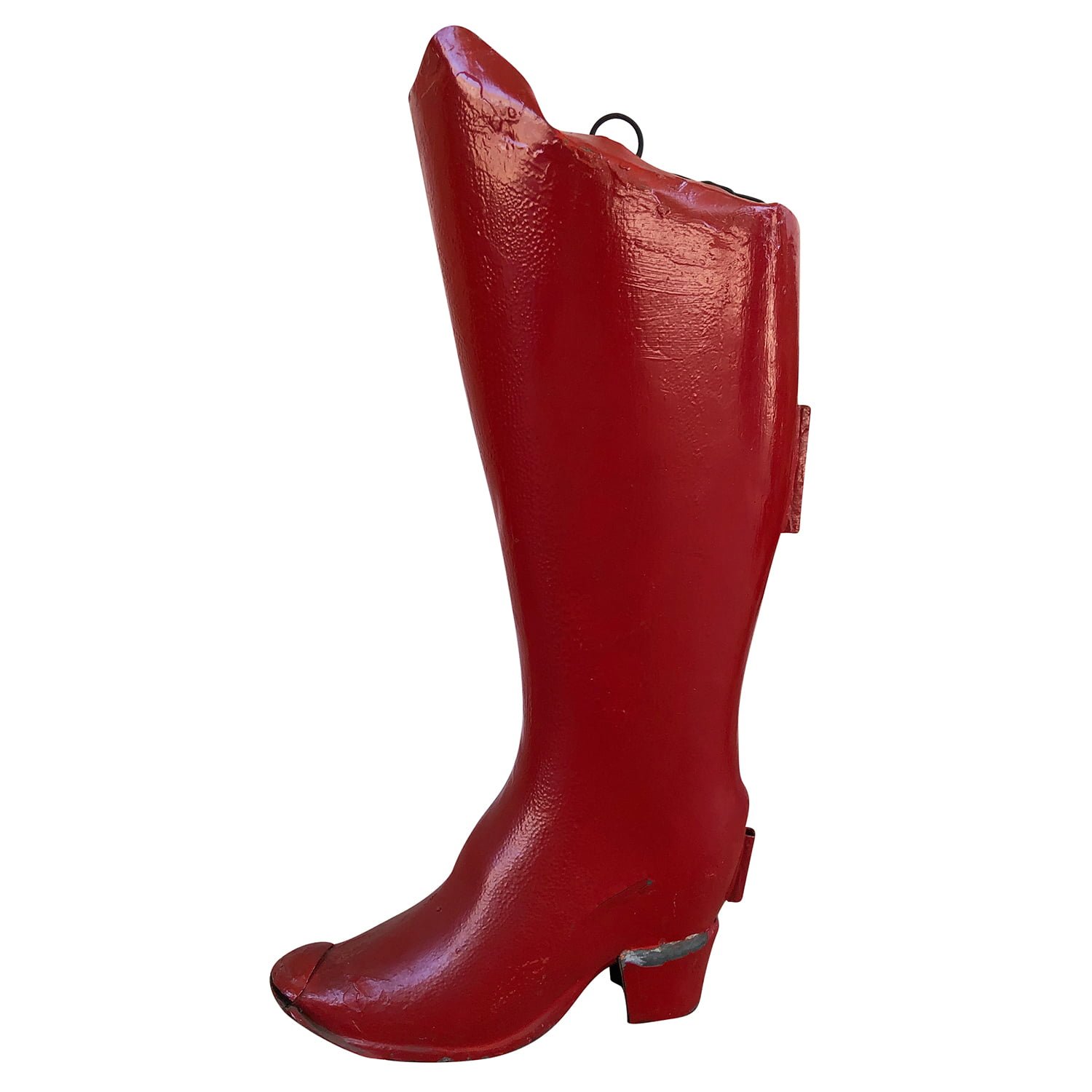 19th Century French Red Boot Maker Store Sign - Antique Parisian Metal Wall Décor
ped-1595
An antique exterior sign of a Parisian shoemaker in painted metal of red color, designed as a hanging boot in a rounded shape. The French sign holder was handcrafted in wrought iron, in good condition. Wear consistent with age and use. Circa 1900, 14 Rue de l'Arrivee, Paris, France.

A collection of Roxane Debuisson.

Roxane Debuisson was a famous collector born in Paris, France and passed away in Paris 2018. Debuisson's personal life and professional training remains lost in history. In the 1960s-1970s she spent her time collecting elements of Parisian patrimonies or heritage. Among her exceptional collection, she was collecting topographical paintings and drawings, vintage street signs and broken armatures from the metro. Over the time she gathered over 60 street signs, she usually bought them from shop owners who closed their business or modernized their vintage signs.
Material: Metal
Details: Wrought Iron
Country of Origin: France
Dimensions: 38" H x 7" W x 18.5" D
Inquire