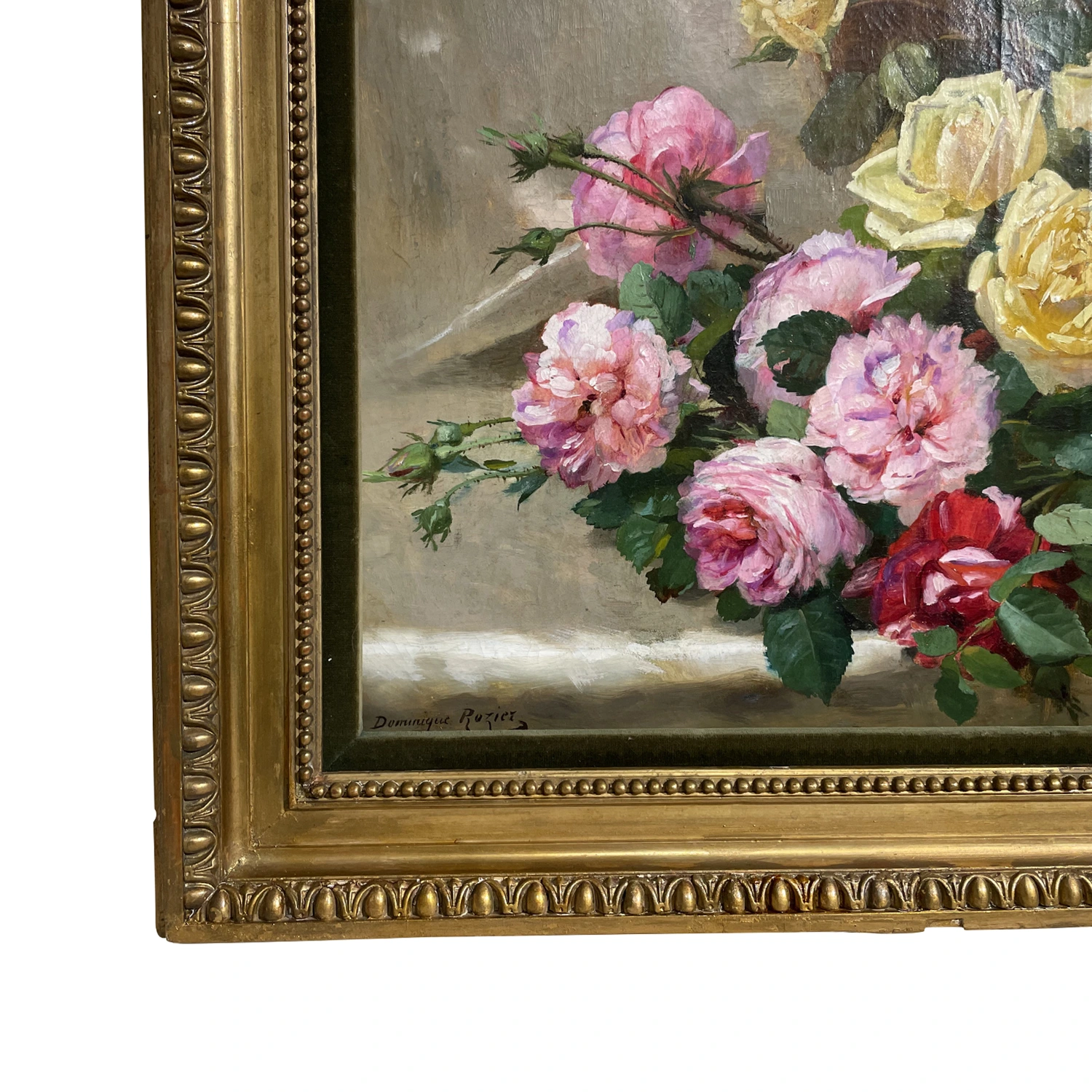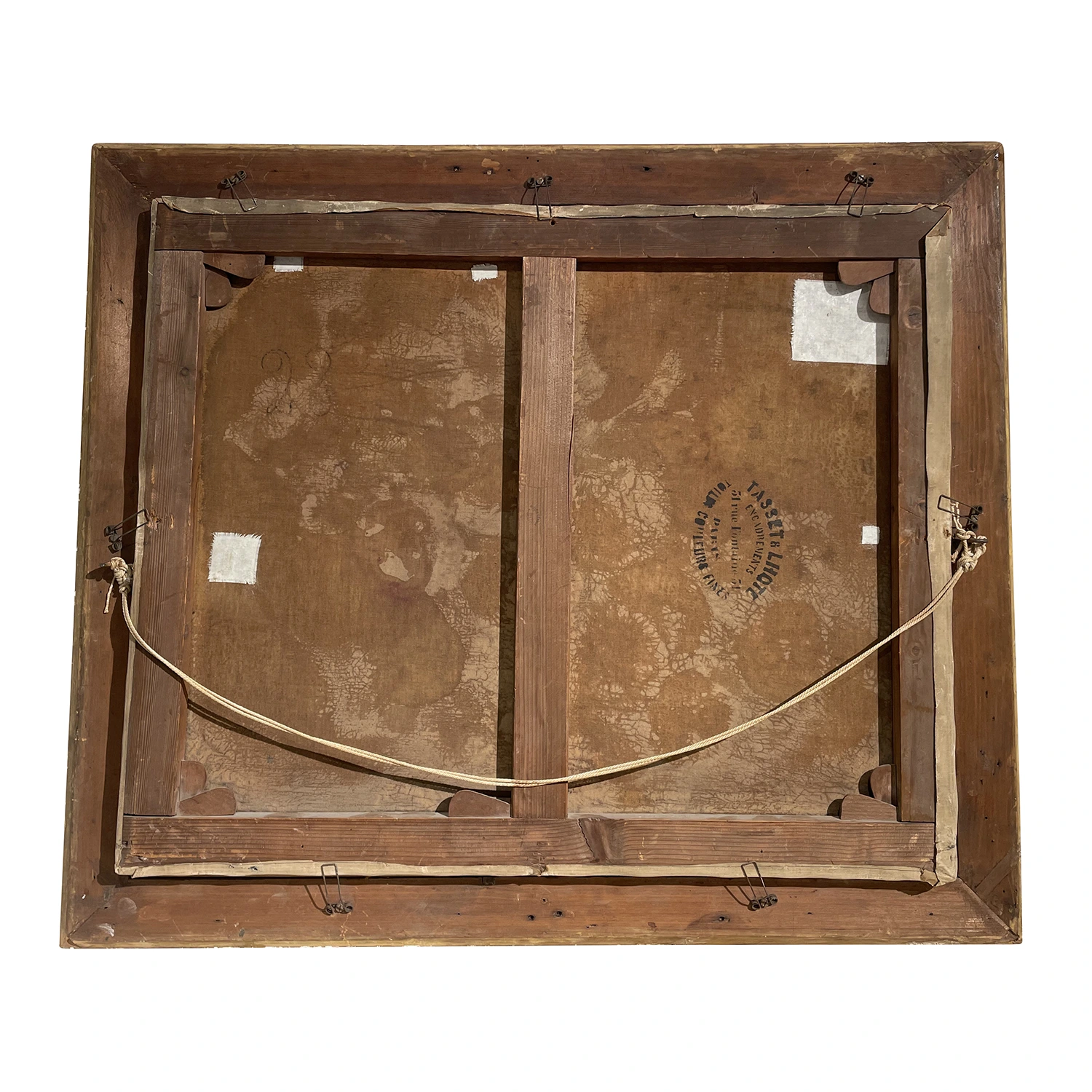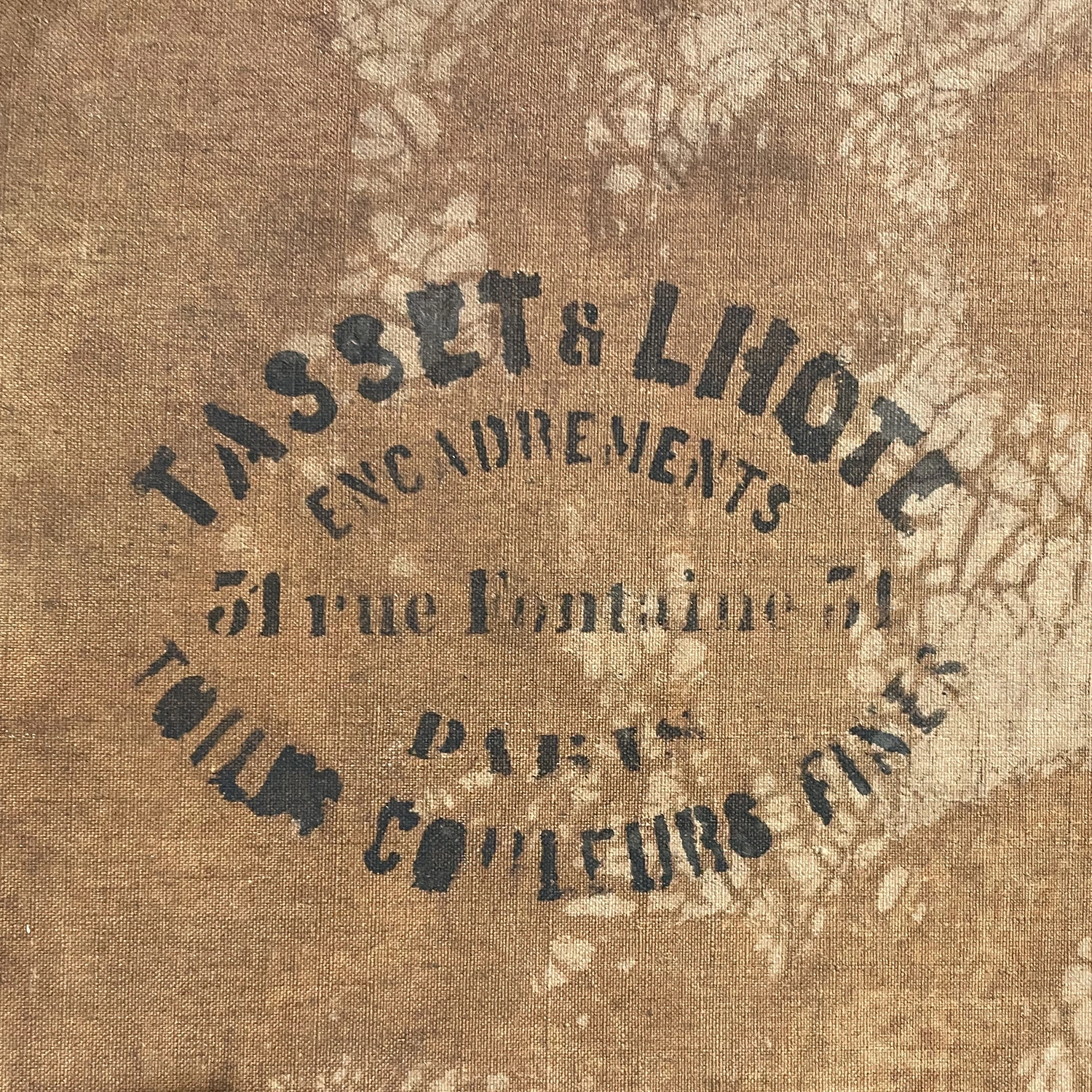 19th Century French Still Life Oil on Canvas Painting by Dominique Hubert Rozier
pai-1089
A pink-yellow, antique French still life oil on canvas painting, depicting a white ceramic vase with many roses, painted by Dominique Hubert Rozier in a hand crafted, original gilded wood frame, in good condition. The colorful Parisian painting is portraying a sunny day with a small kitchen table, particularized with a cream tablecloth. The wall décor piece represents the 19th Century Impressionism art movement, period. Signed lower left. Minor fading on the frame, due to age. Wear consistent with age and use. Circa 1870 - 1890, Paris, France.

Without the frame: 23.75" H x 28.75" W x 0.5" D

Dominique Hubert Rozier was French painter, born in 1840, in Paris, France and passed away in 1901. In 1889 and 1900, he participated at the world exhibitions where he won each time an award. During his career he was assigned with four medals of excellence. Rozier's personal life and professional training remains lost in history.   
Material: Oil On Canvas, Wood
Details: Gilded Wood
Country of Origin: France
Dimensions: 30" H x 34.25" W x 2.75" D
Inquire