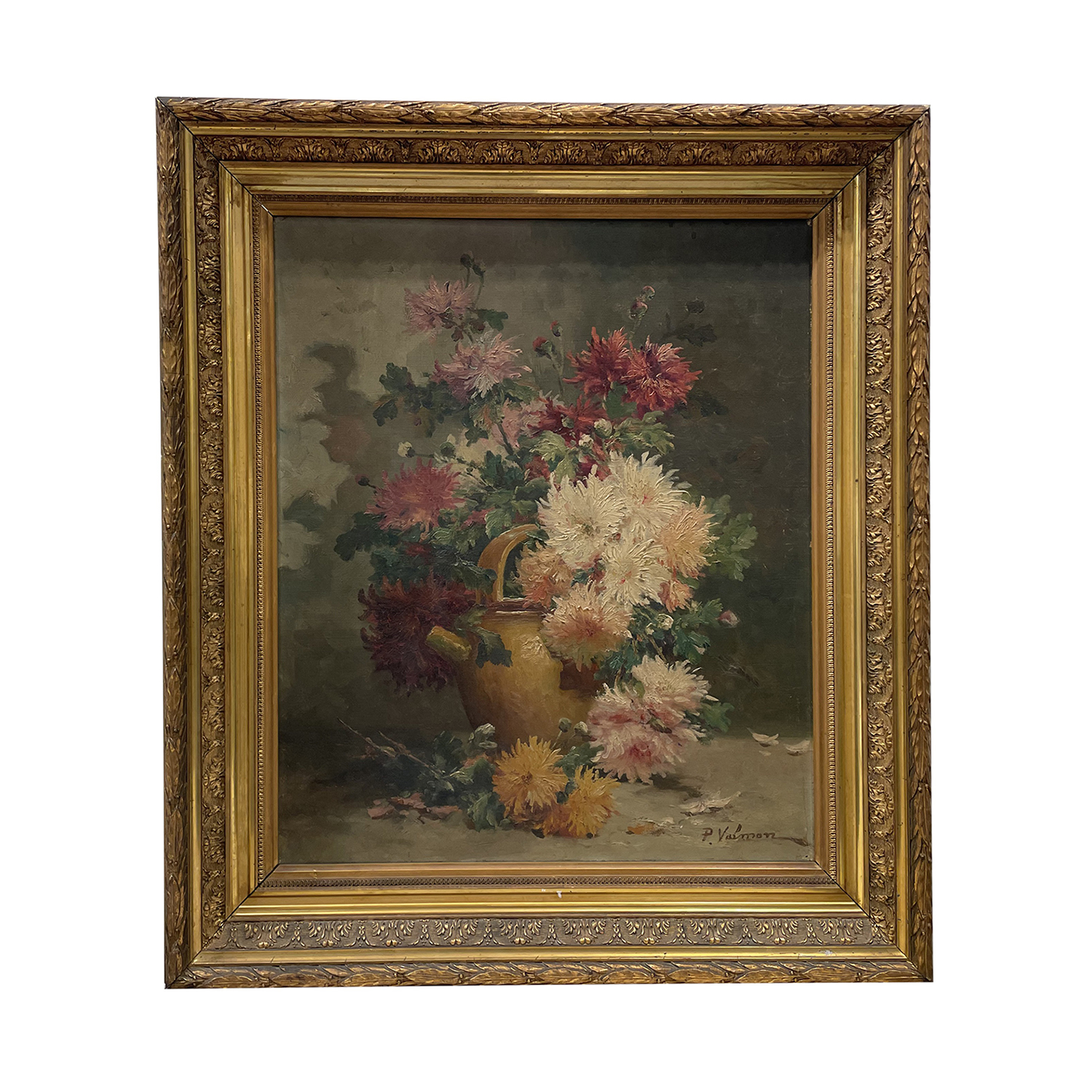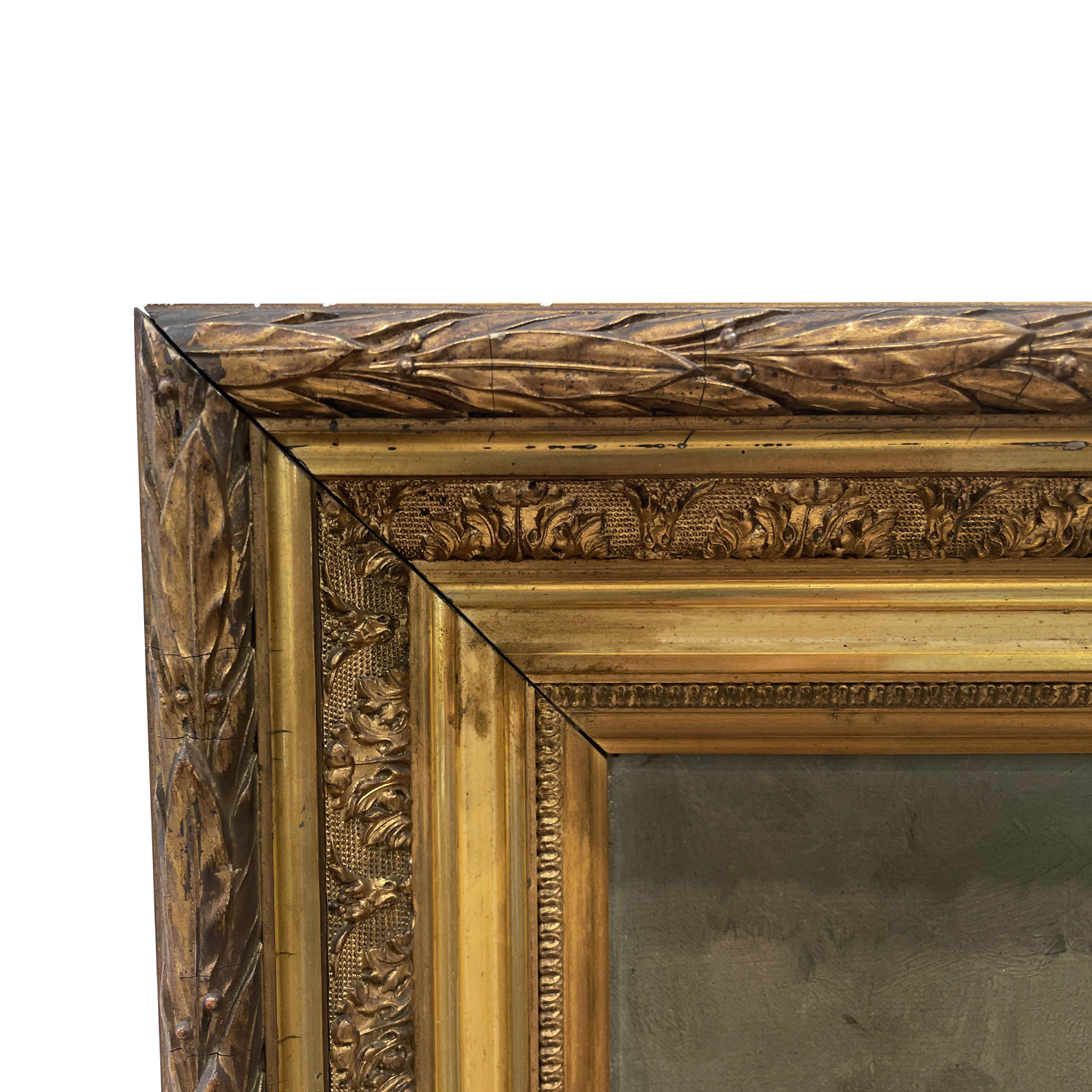 19th Century French Still Life Oil Painting of Flowers by Eugène Henri Cauchois
pai-1130
A pink-white, antique French still life oil on canvas painting depicting a working table with a yellow teapot vase with flowers, painted by Eugène Henri Cauchois in a hand carved, original gilded stucco wood frame, particularized by leaves, in good condition. The colorful painting depicts a floral arrangement, bouquet of chrysanthemums. The art piece represents the 19th Century Impressionism art movement, period. Signed with the pseudonym P. Valmon on the lower right. Minor fading on the frame, due to age. Wear consistent with age and use. Circa 1880 - 1890, France.

Without the frame: 21.75" H x 17" W x 1" D

Eugène Henri Cauchois was a French painter born in 1850, in Rouen, a city in the Normandy region of western France and passed away in 1911. He started to study under the well-know French painter Ferdinand Duboc. Cauchois fist debut was at the Salon of 1874, in Paris with Un Lapin ( A Rabbit ). He is most known for his flower arrangements paintings which reflects the strong influence from the great Impressionist artist of his time. Cauchois art pieces are similar to the Impressionists, his canvases are painted layer upon layer with loose and fluid brush strokes.
Material: Oil On Canvas, Wood
Details: Gilded Wood
Country of Origin: France
Dimensions: 28.5" H x 24.5" W x 3.25" D
Inquire