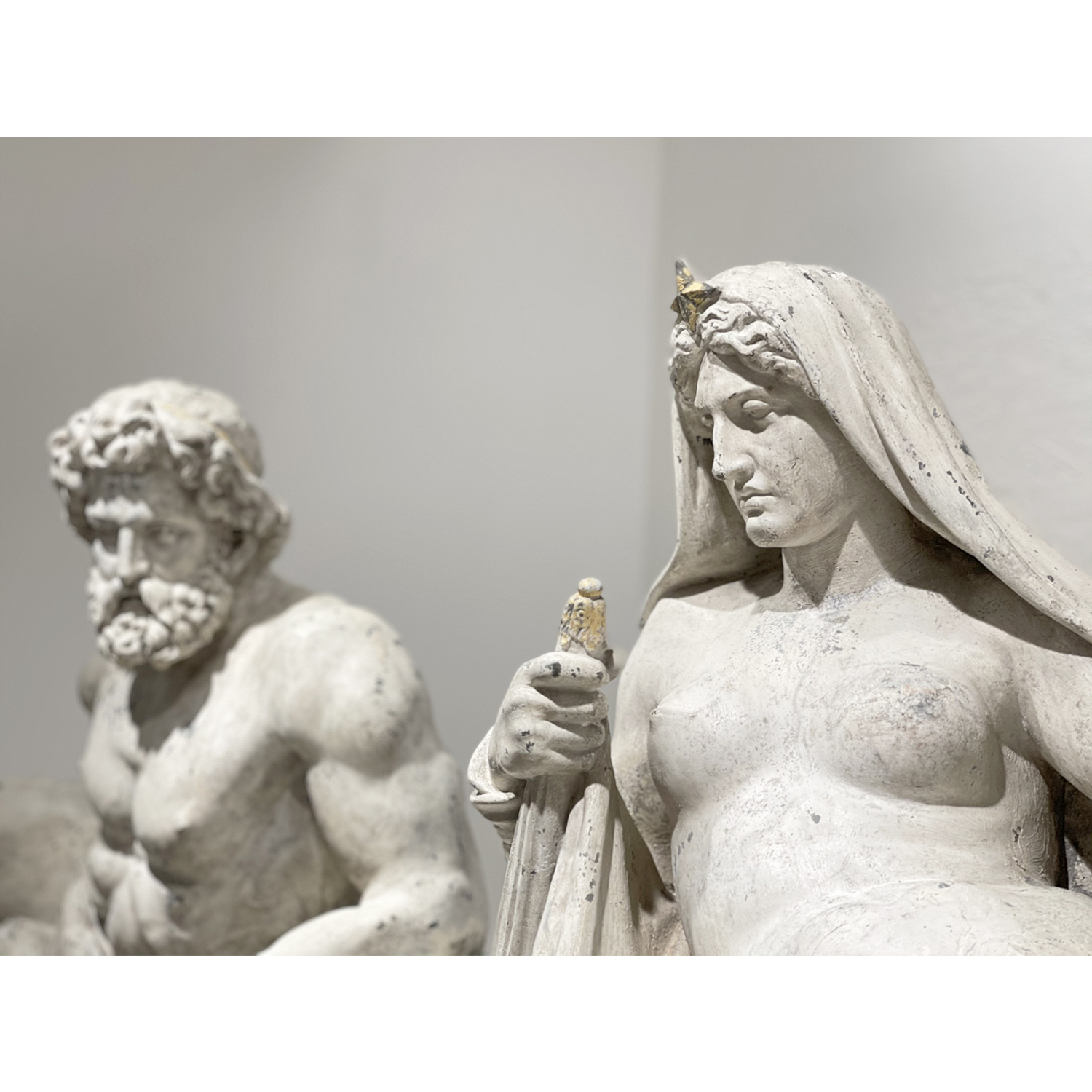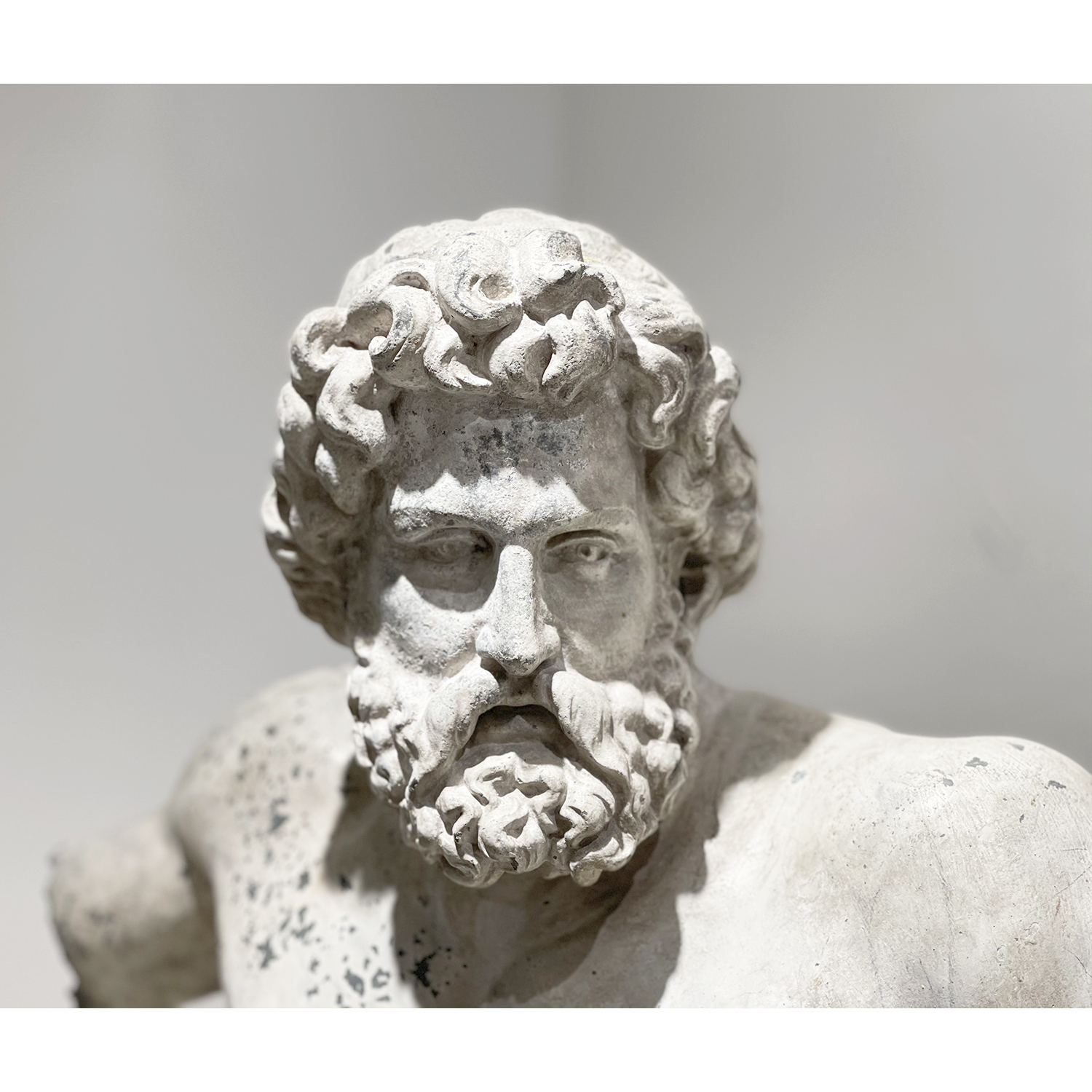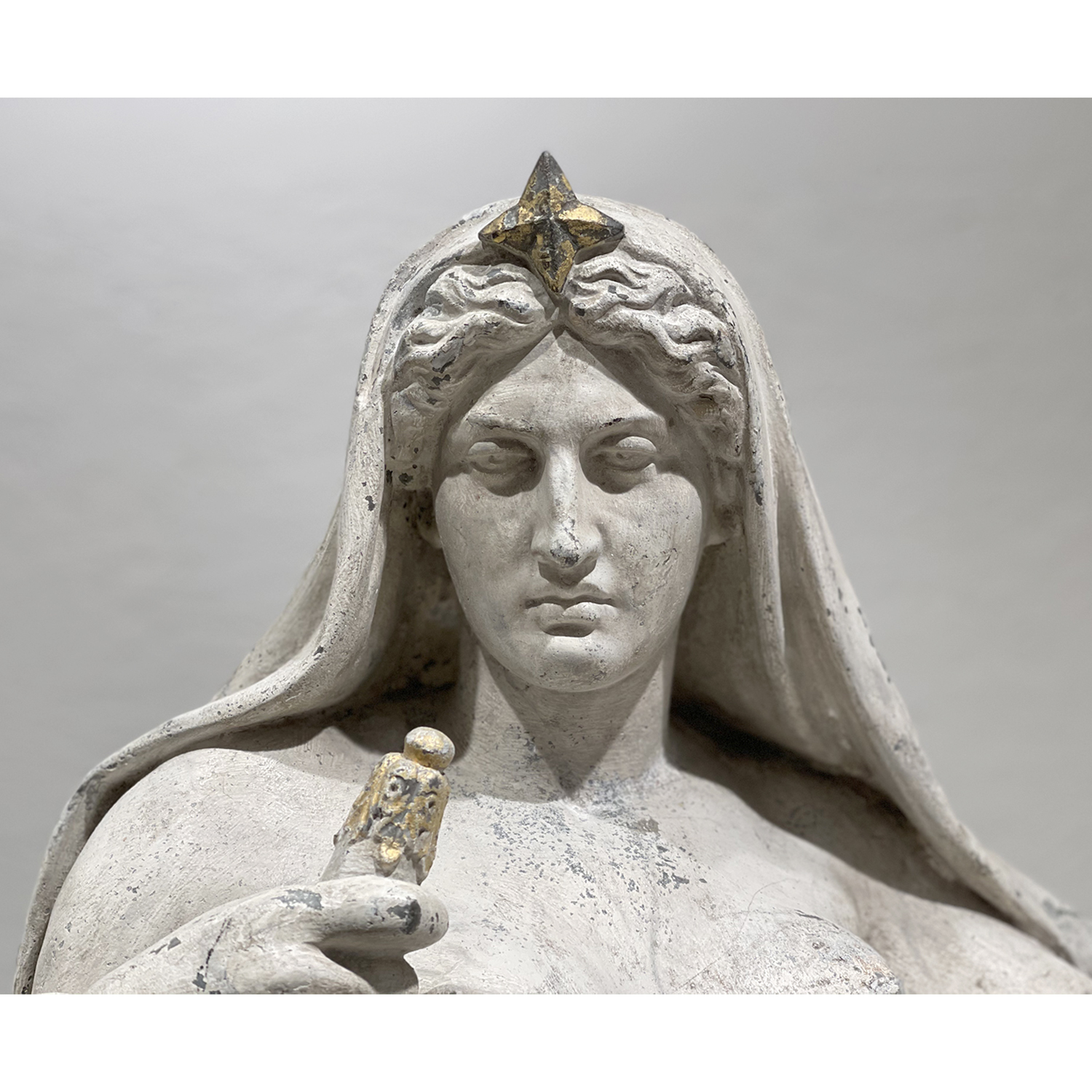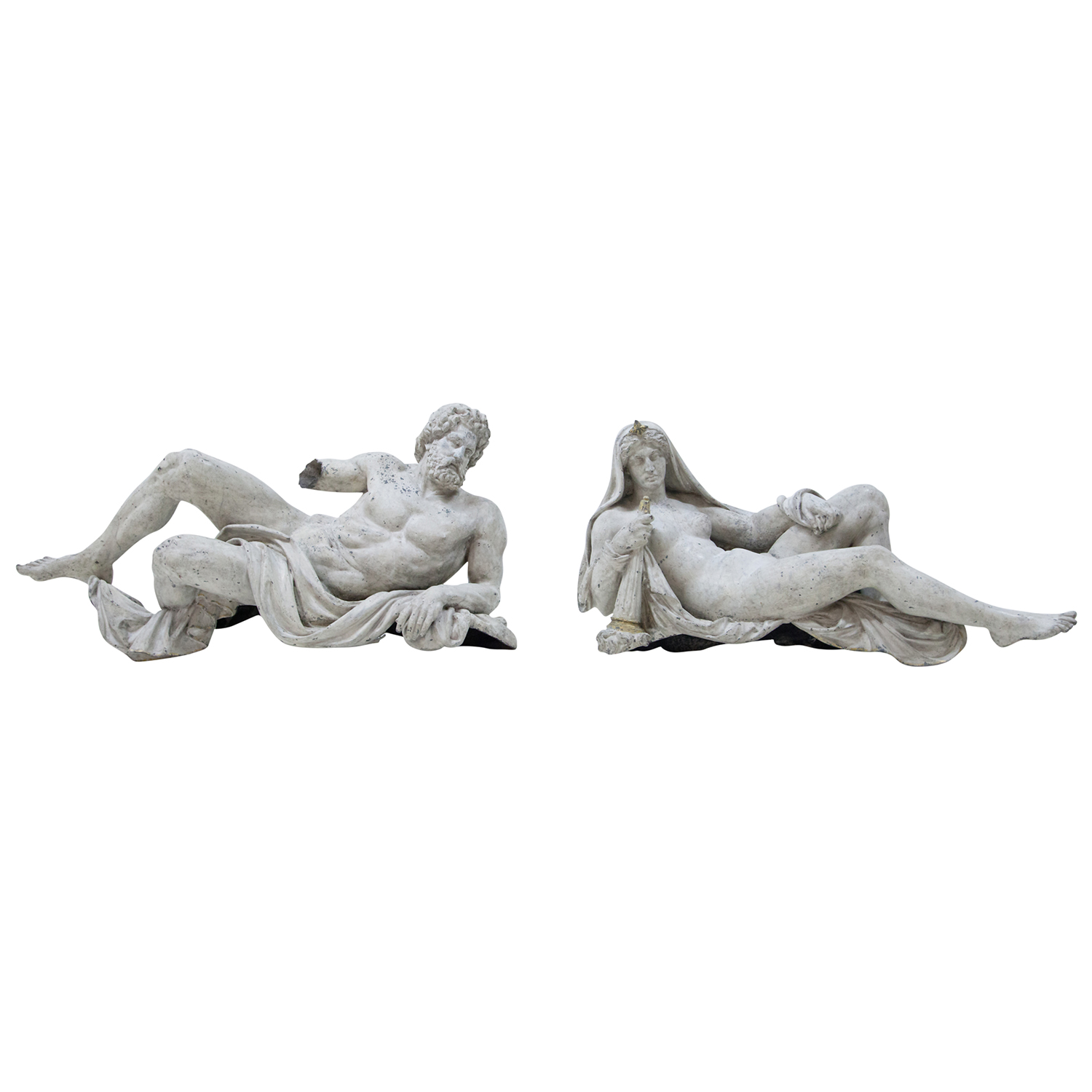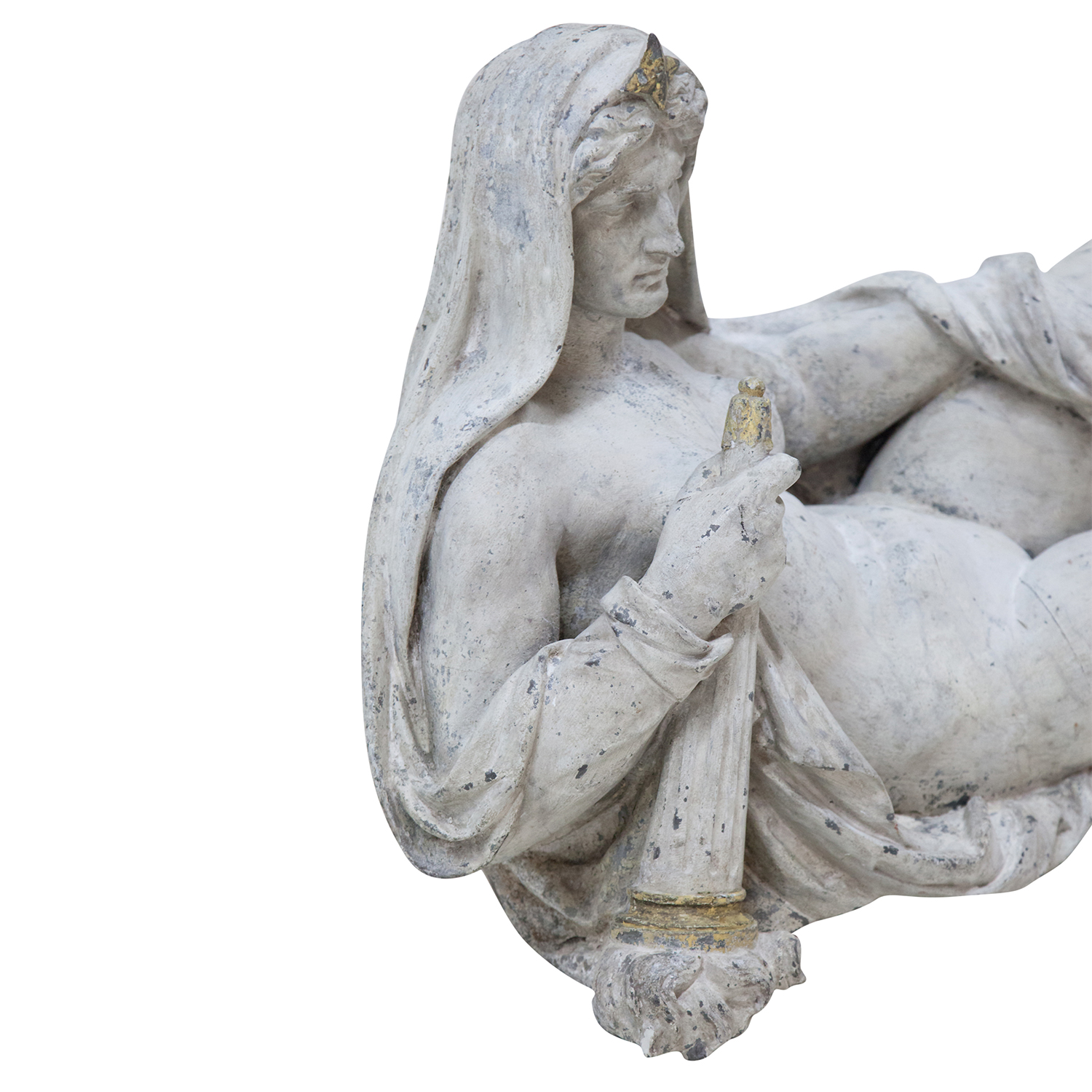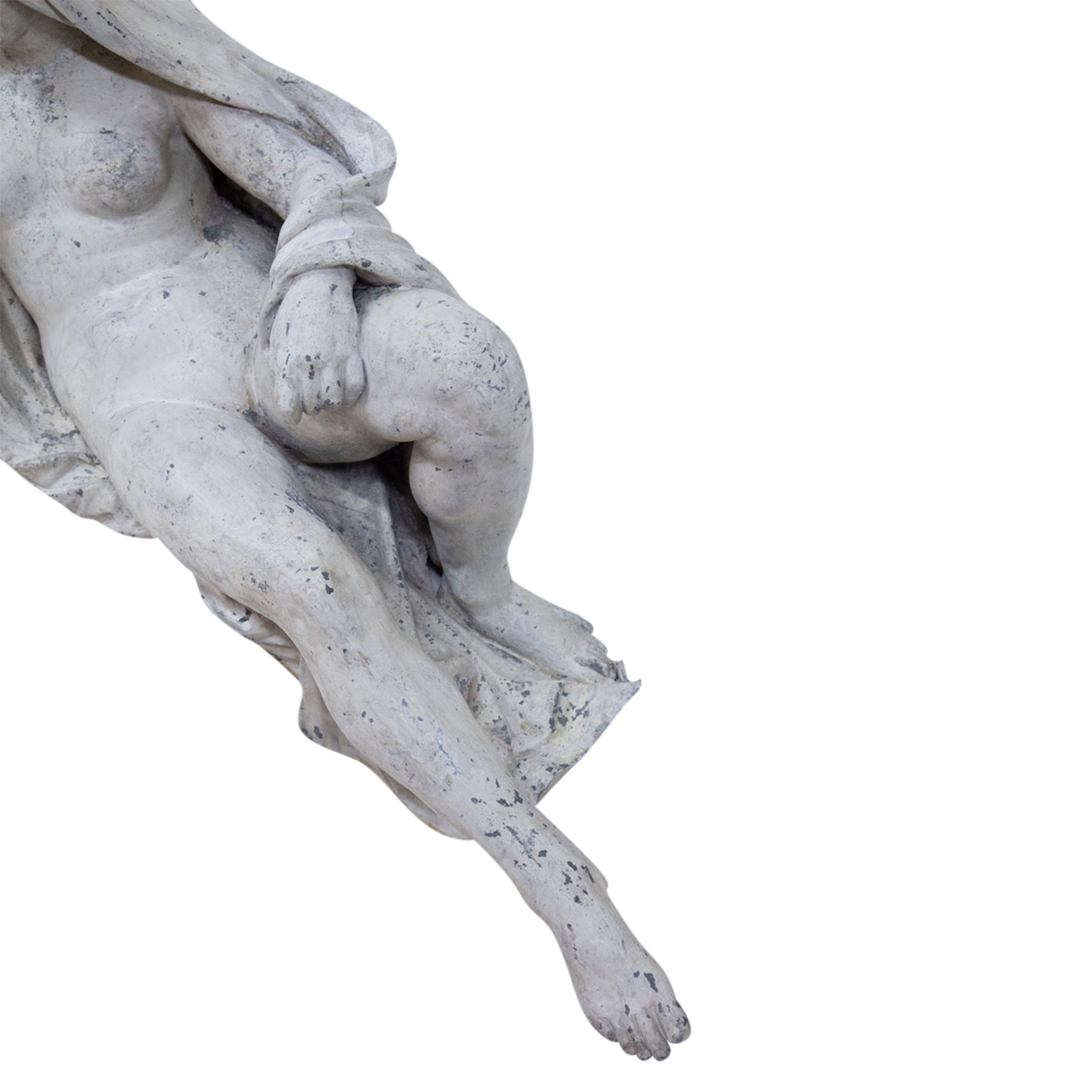 19th Century German Pair of Zinc Figures, Statutes by Philipp Konrad Moritz Geiss
gs-1342
An antique pair of lying figures (male and female) made of hand crafted cast zinc, designed and produced by Philipp Konrad Moritz Geiss, in good condition. The lying statutes are probably the final element of a tympanum group, particularized in white oil mount with gold heightened details, enhanced by detailed moulding. Right hand of the male is missing, due to age. Include a pair of pedestals. Wear consistent with age and use. Circa 1840 - 1850, Berlin, Germany.

Male: 23" H x 39.5" W x 13.75" D
Female: 21" H x 39.5" W x 13.25" D

Tympanum comes from the Greek and Latin words, it means drum. It is the semi-circular or triangular decorative wall surface over an entrance door or window, which is surrounded by a lintel (structural horizontal block) and an arch. A tympanum often includes sculptures or ornaments. Tympana was often used in the Ancient Greek, Roman and Christian architecture.

Philipp Konrad Moritz Geiß was a German iron and zinc caster, born in 1805, in Berlin, Germany and passed away in 1875. After his high school, he joined the Royal Commercial Institute in Berlin to improve his hand work skill. During his studies, had an internship in the Silesian iron foundries in Gliwice and Malapane, Poland. In 1930, Geiß started working at his fathers company, where he started using the material zinc. During this time, he started designing and creating figures and sculptures made of hand crafted cast zinc, he also painted his art, using bronze.
Material: Metal
Details: Cast Zinc
Country of Origin: Germany
Weight: 220 lbs

Inquire