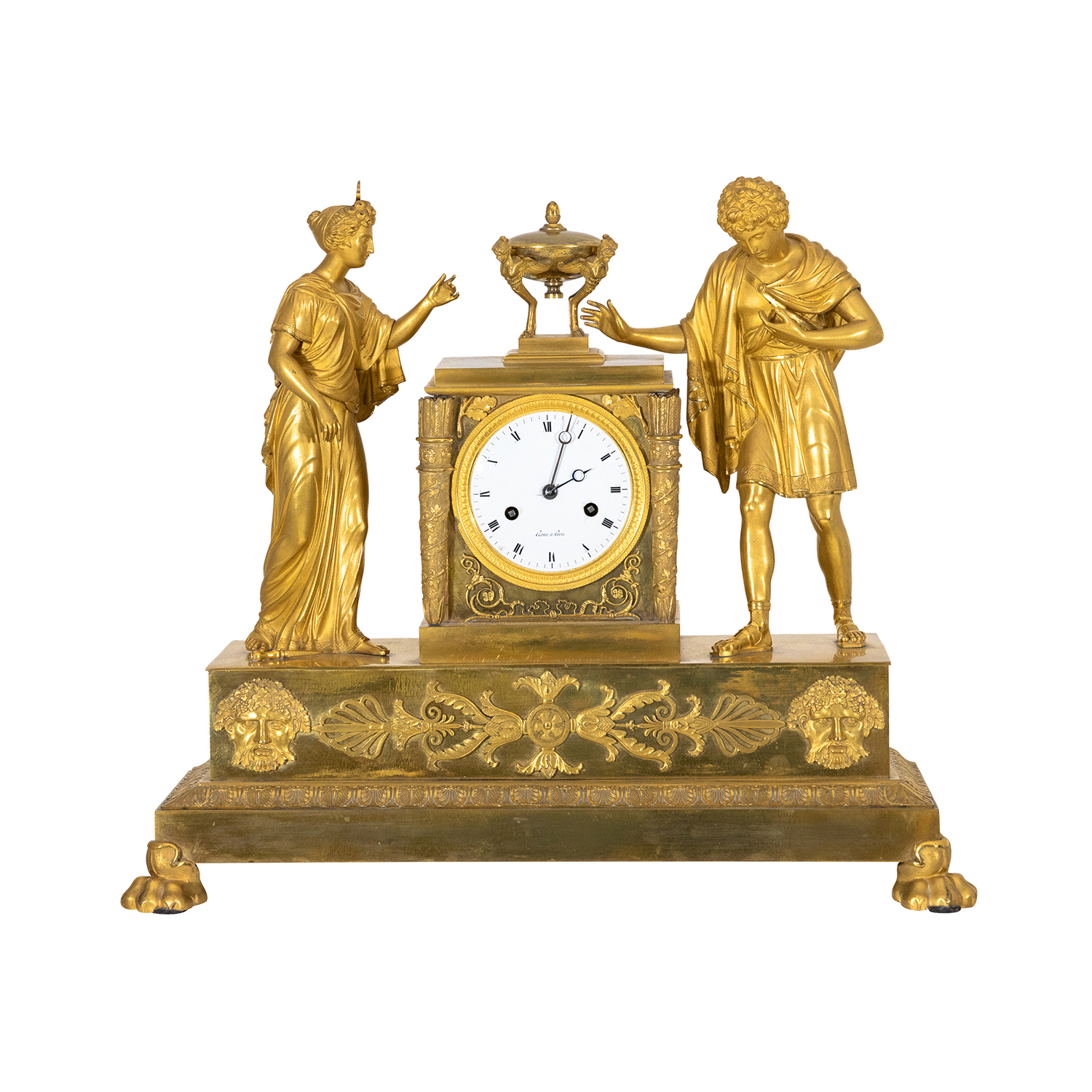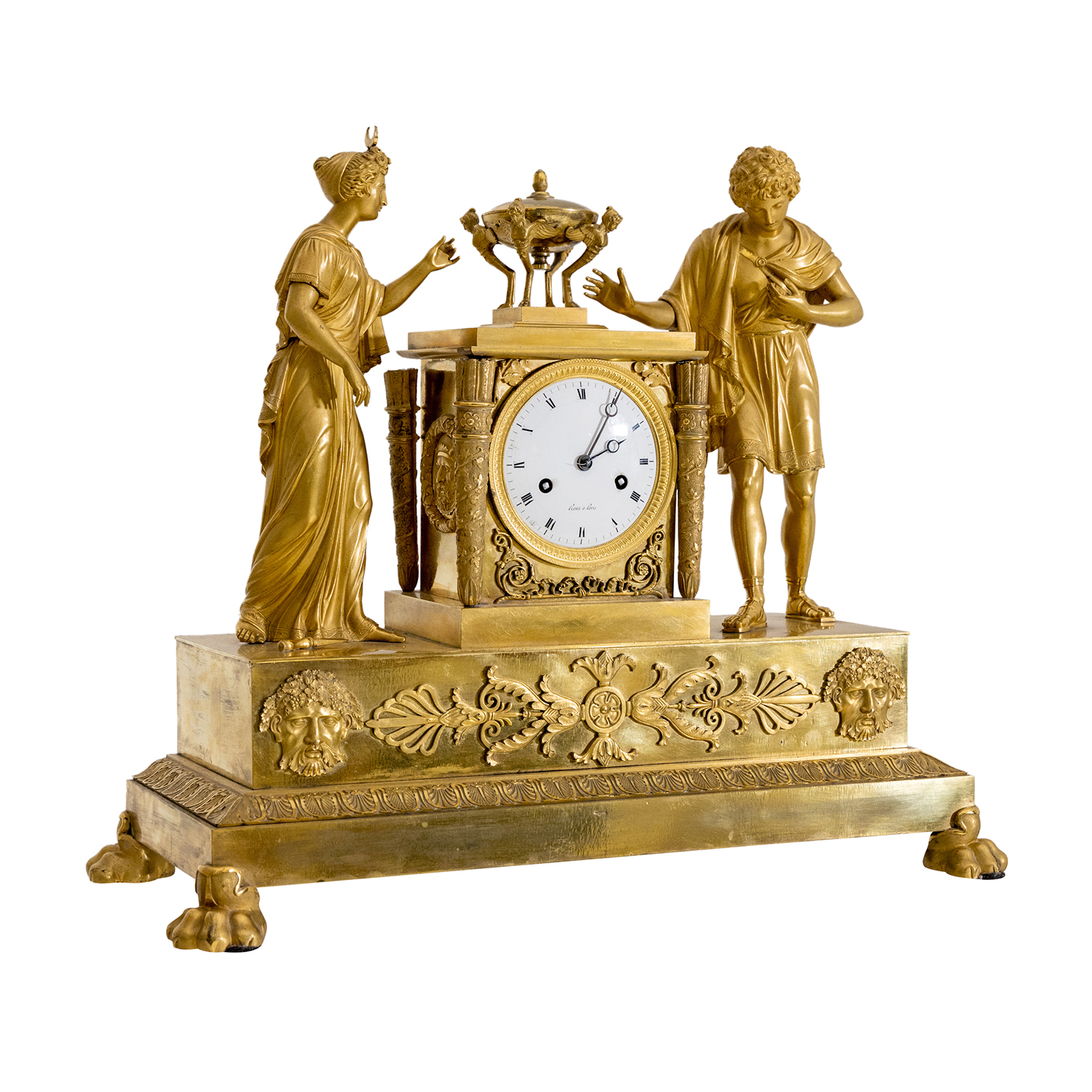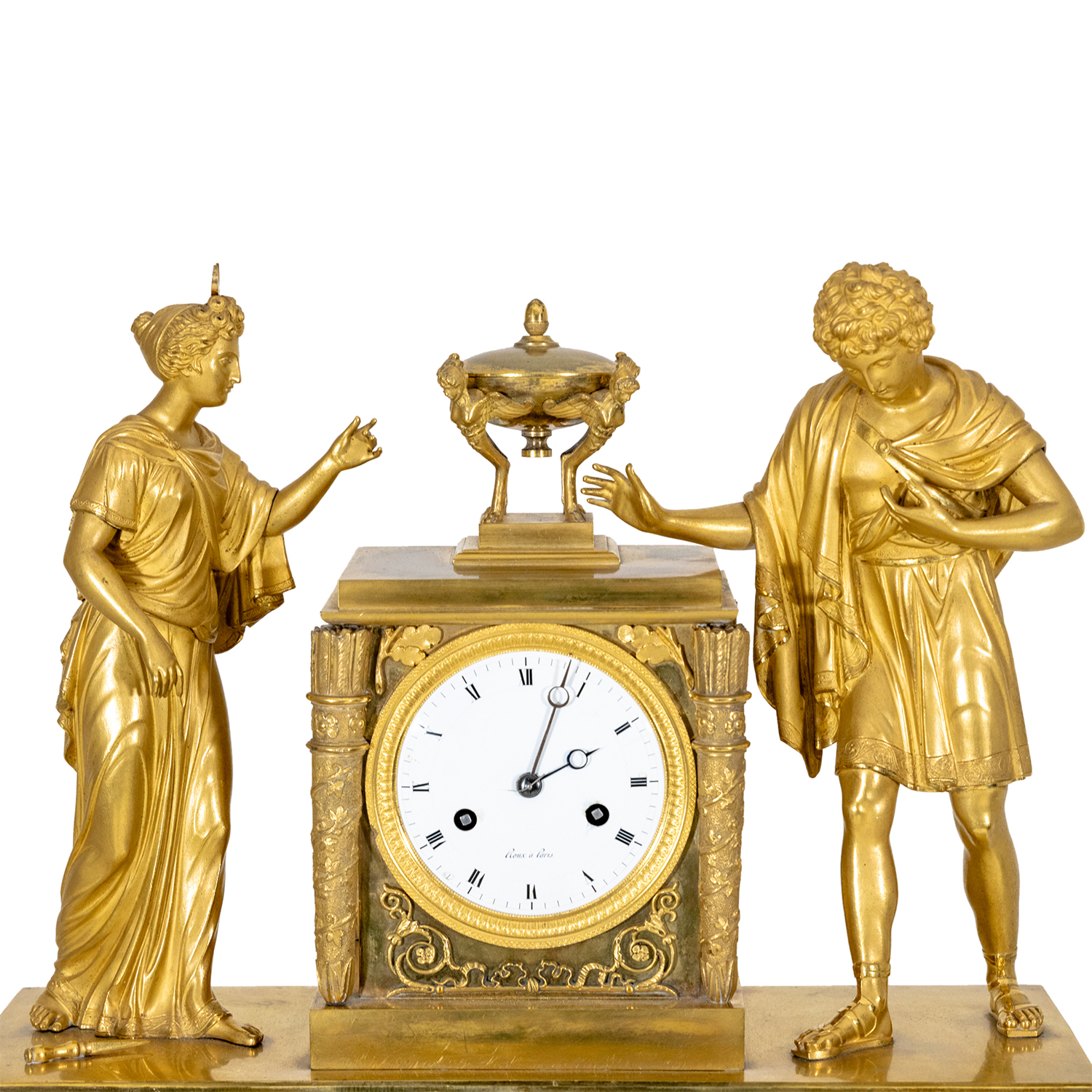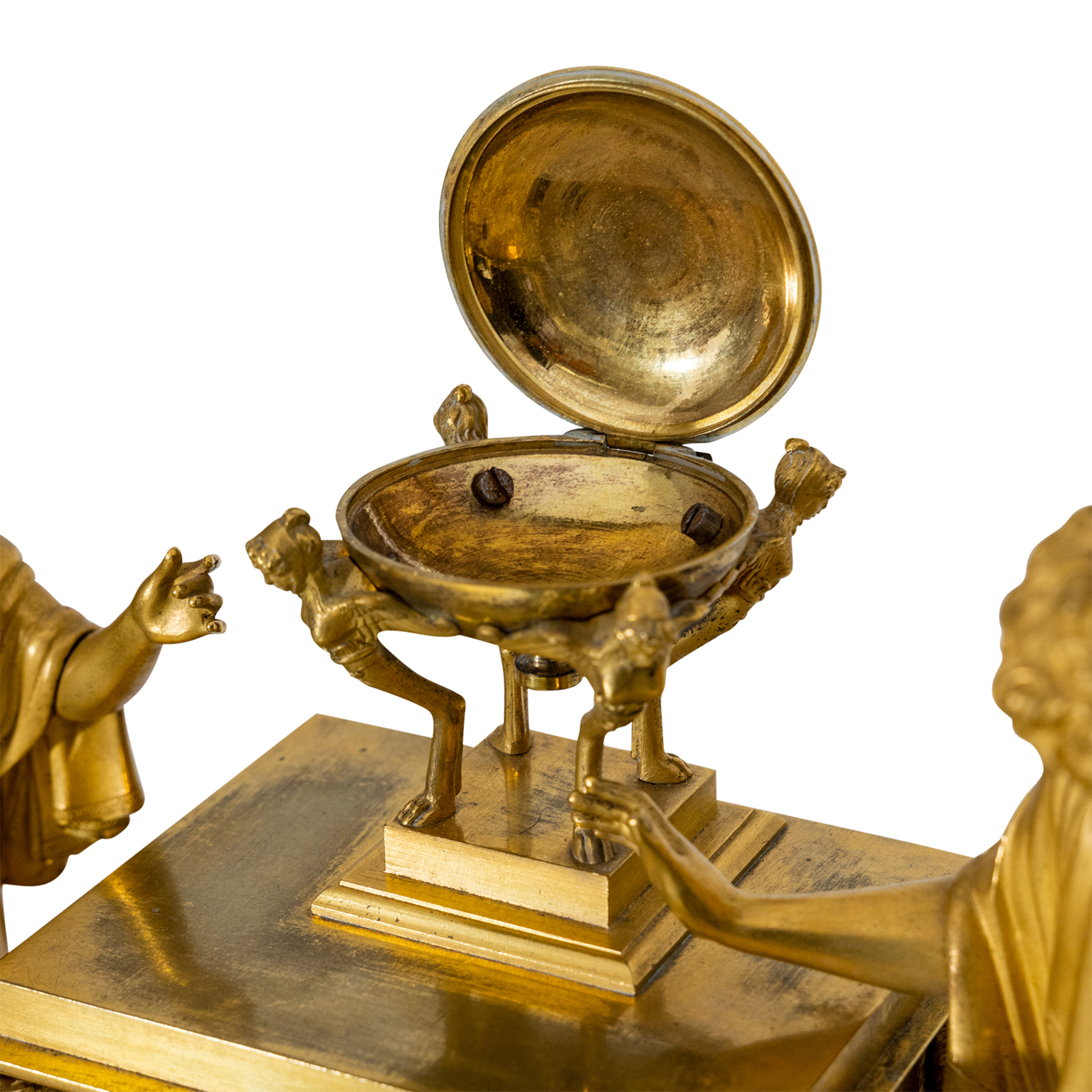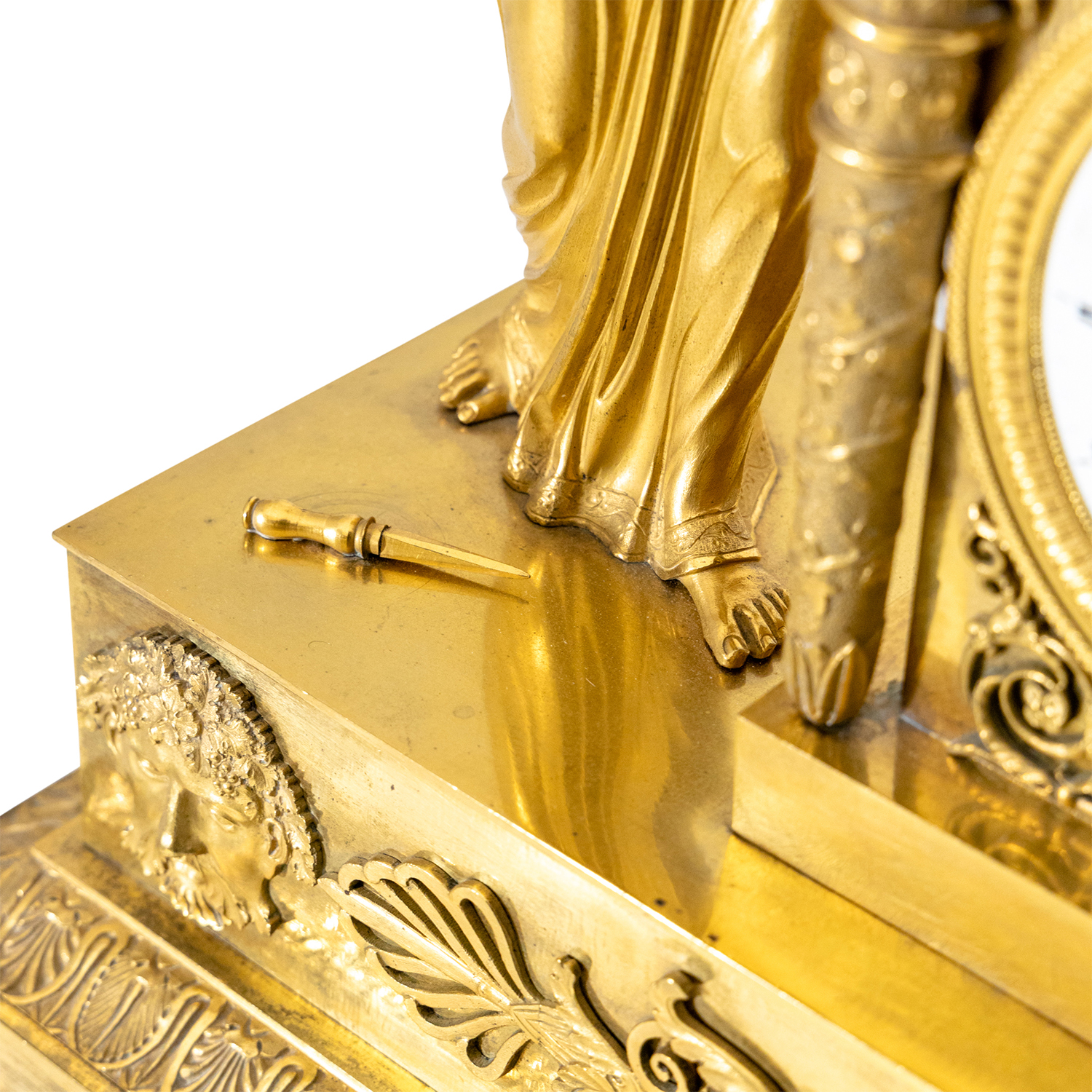 19th Century Gold French Empire Gilded Bronze Table Clock - Antique Pendulum
ped-1114
A gold, antique French table clock, pendulum made of hand crafted fire-gilded bronze, in good condition. The circular enamel dial of the Parisian pendule is detailed with Roman numerals on a white background, particularized by a polished bronze ring. Denoted "Roux à Paris" on the white dial. The dial is featuring the Roman goddess Diana wearing a long dress and most likely with the Greek god Apollo. The base is enhanced by palmettes bands, raised by four lion feet. The décor piece represents the First French Empire time period, era also known as Napoleonic France. Fully working. Wear consisting with age and use. Circa 1810 - 1830, Paris, France.

Diana was the twin sister of the Greek god Apollo and goddess of the moon. She is representing the virgin goddess and protector of childbirth.

In the classical Greek and Roman religion, mythology Apollo is considered to be the god of archery, music, dance, truth, healing and diseases, and many more. He is the son of Zeus and Leto and the twin brother of Artemis (Greek mythology) and Diana (Roman mythology).
Material: Metal
Details: Fire-Gilded Bronze
Country of Origin: France
Dimensions: 16.5" H x 19.5" W x 8.75" D
Inquire