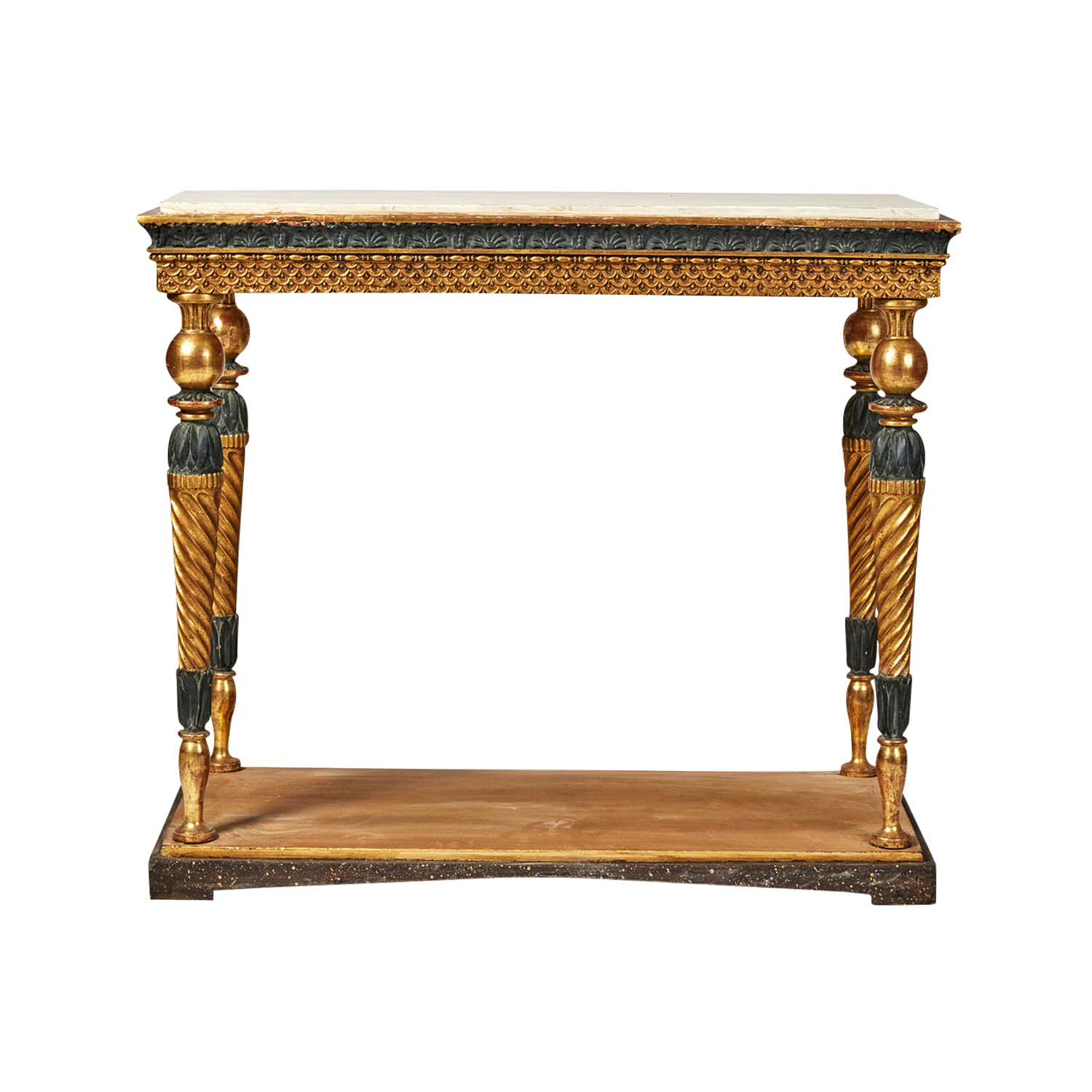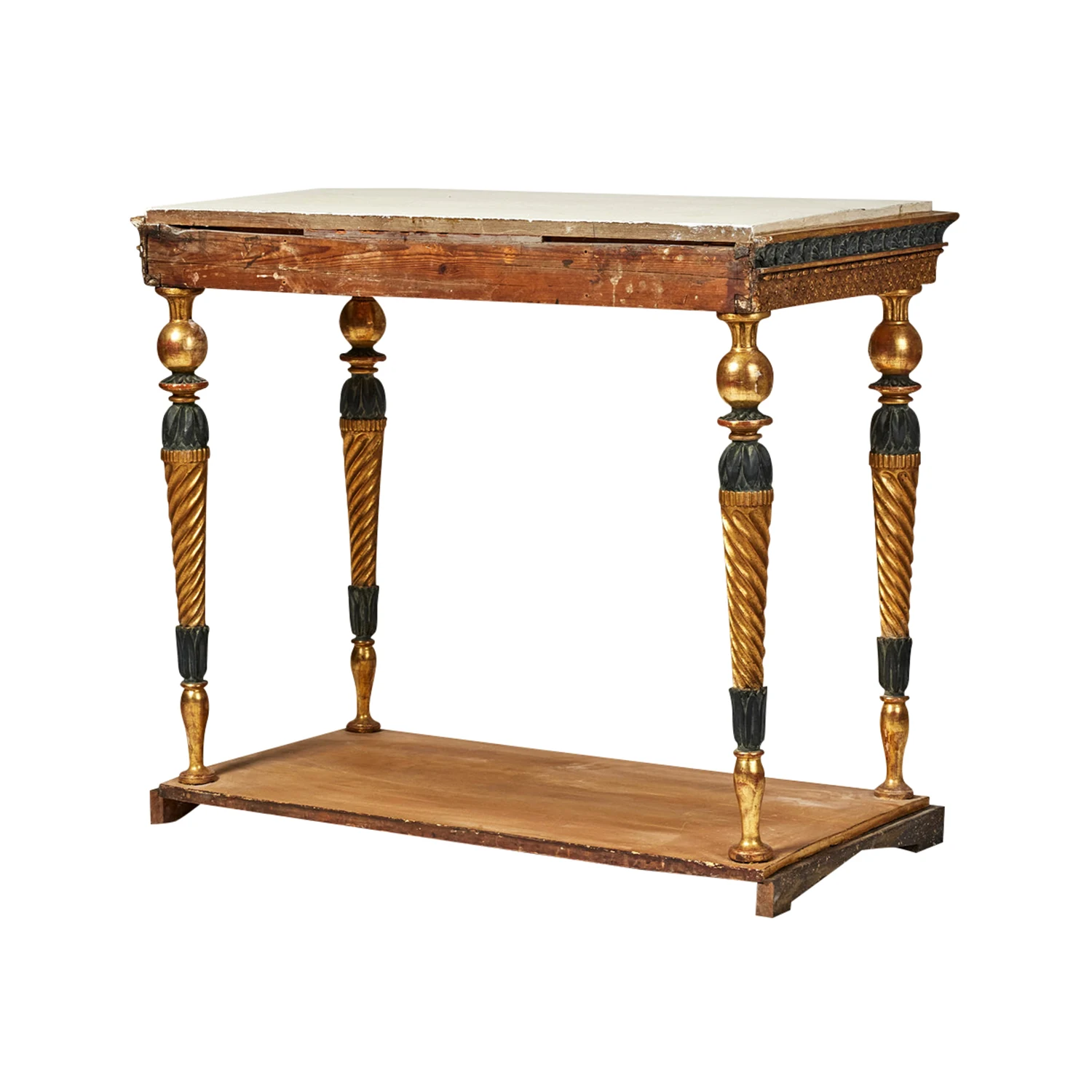 19th Century Swedish Gustavian Gilded Pinewood Console Table by Jonas Frisk
pe-2024
A gold, antique Swedish Gustavian freestanding console table made of hand crafted gilded Pinewood with a white-grey painted marble top, designed and produced most likely by Jonas Frisk in good condition. The edges, borders of the Scandinavian side table are enhanced by detailed tablecloths and palmettes carvings and porphyry-imitating sides, supported by four round twisted tapered legs, collar and ball, standing on a rectangular wooden base. Minor fading due to age. Circa 1810 - 1820, Stockholm, Sweden, Scandinavia.

Jonas Frist was a Swedish artist and designer, born in 1787, in Stockholm, Sweden and passed away in 1849. In 1805, Frist received the rights to design and produce mirrors and console tables by the Kommerskollegium. From 1810 - 1814, his studio was located on the street Storkyrkobrinken and from 1814 - 1824, he moved to the public square Riddarhustorget, in Gamla stan, in Stockholm. Frist's personal history remains lost in history.

Kommerskollegium ( The National Board of Trade ): The Swedish Chamber of Commerce is Sweden's authority for foreign trade, founded in 1651.
Material: Faux Marble, Wood, Metal
Details: Gilded Pinewood, Painted Marble, Pinewood, Porphyry
Country of Origin: Sweden
Dimensions: 32.25" H x 37.25" W x 19.25" D
Inquire