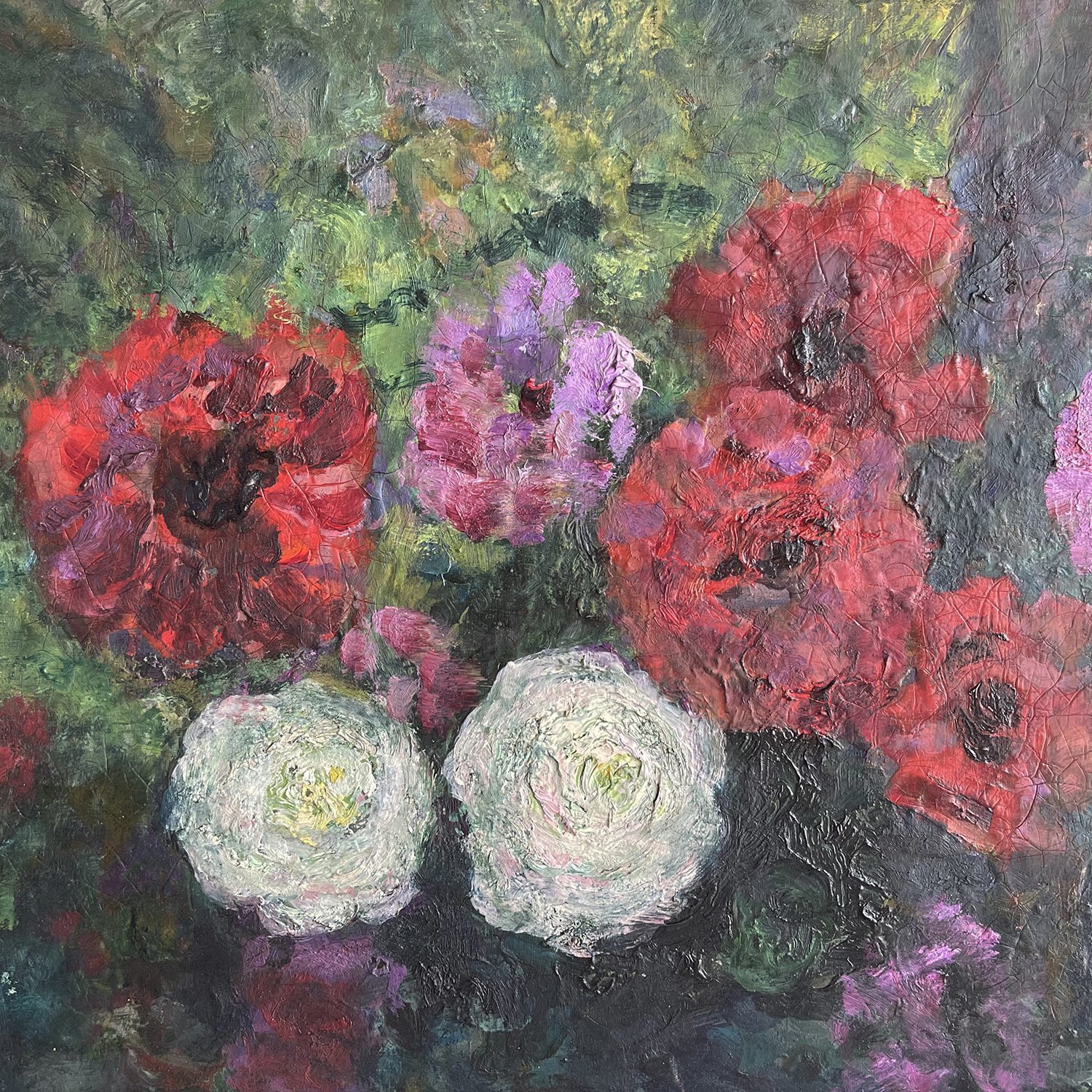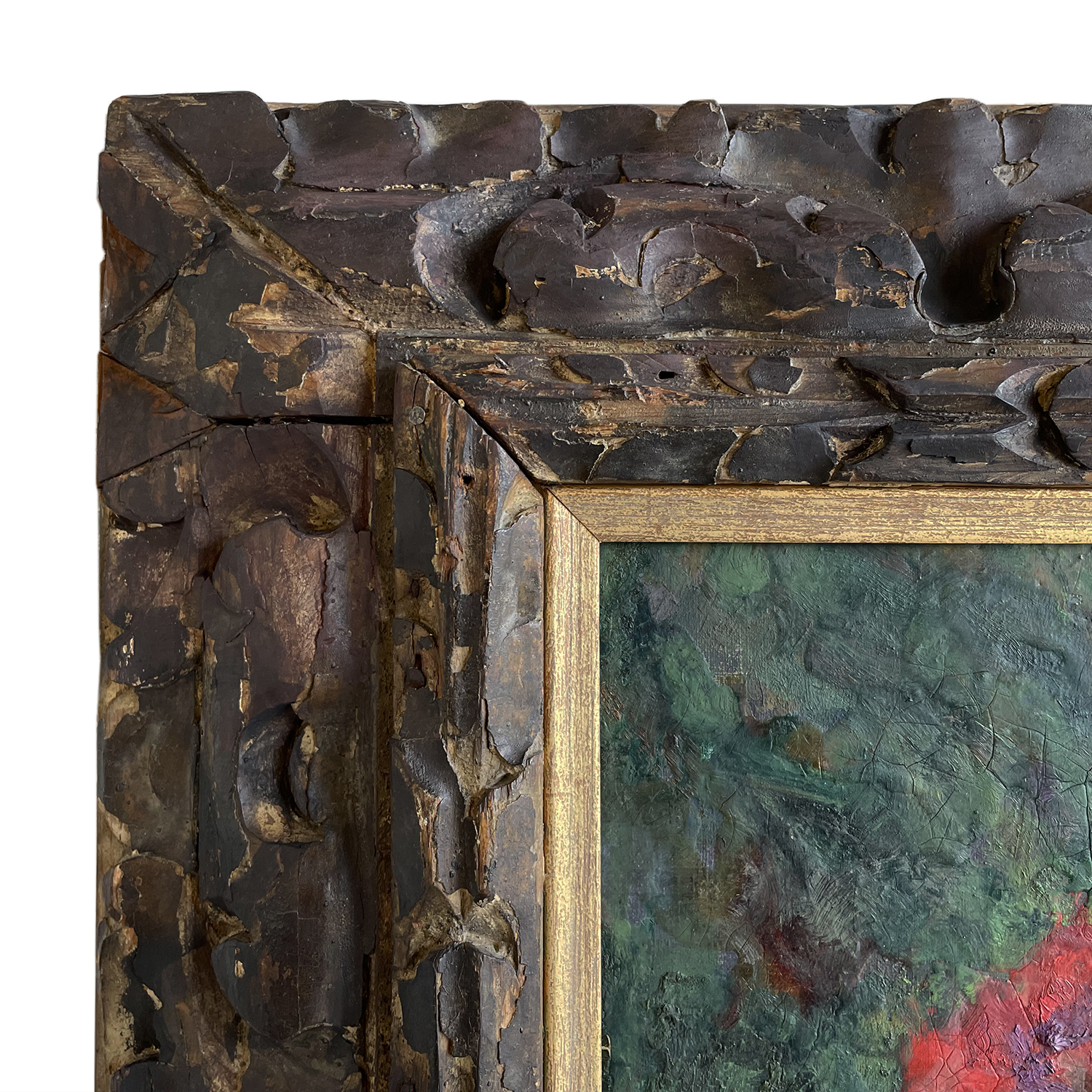 20th Century French Red, Pink & White Flowers Oil Painting by Victor Charreton
pai-1043
A light-green, dark-blue oil on canvas landscape painting of red, pink & white anemones, flowers painted by Victor Charreton in a hand carved, original Renaissance wooden frame, in good condition. The antique French painting depicts colorful nature, representing the 19th Century Impressionism art movement, period. Unsigned. Wear consistent with age and use. Circa 1910, Paris, France.

Without the frame: 13" H x 16.25" W x 1" D

Victor Charreton was a French painter born in 1864, in Bourgoin-Jallieu, France and passed away in 1936. Charreton studied law in Paris, and worked for many years as a lawyer. In 1902, he started dedicating himself entirely to paint. In his life time, Charreton traveled frequently throughout France and North Africa, where he painted a number of winter scenes.
Material: Oil On Canvas
Dimensions: 19.25" H x 24" W x 2" D
Inquire