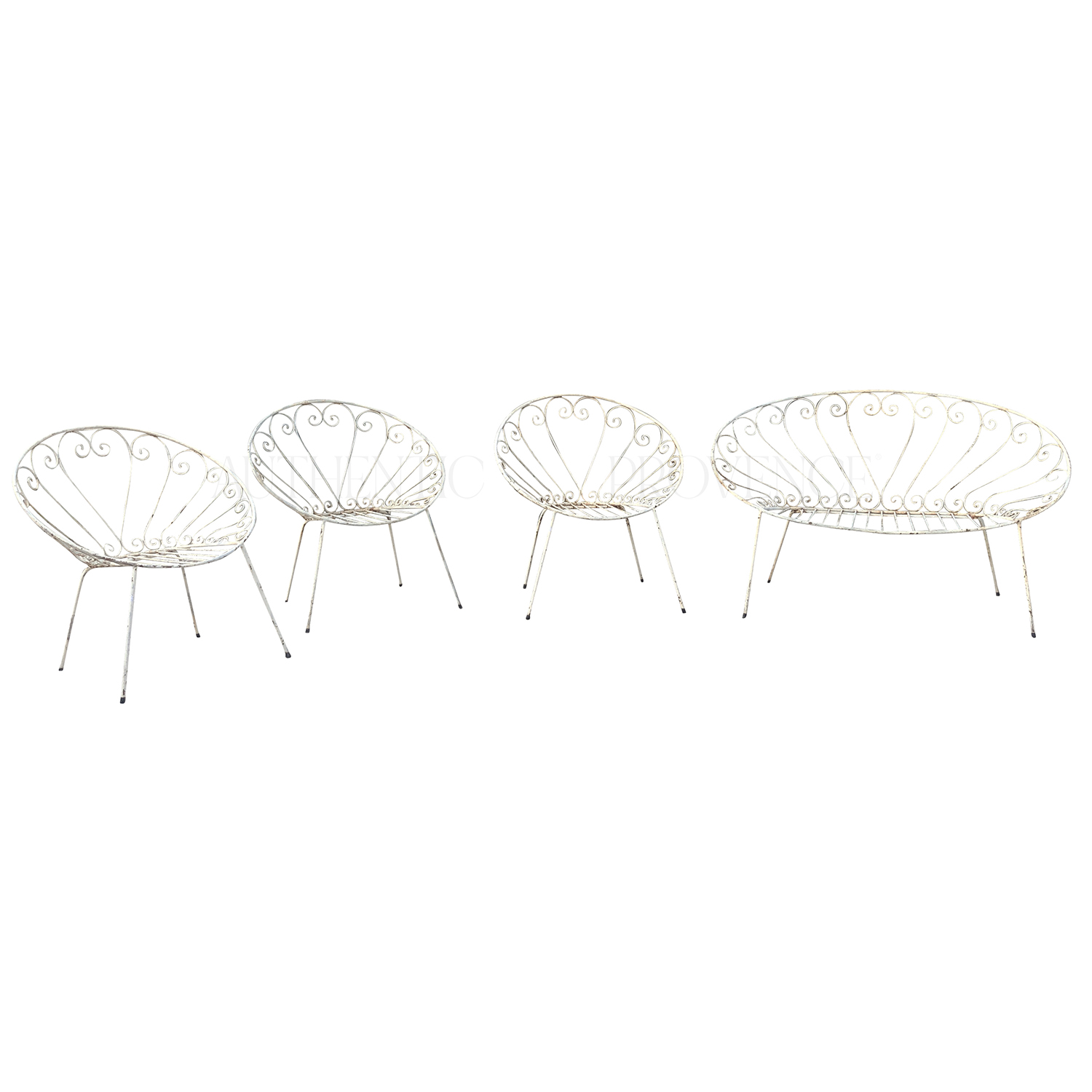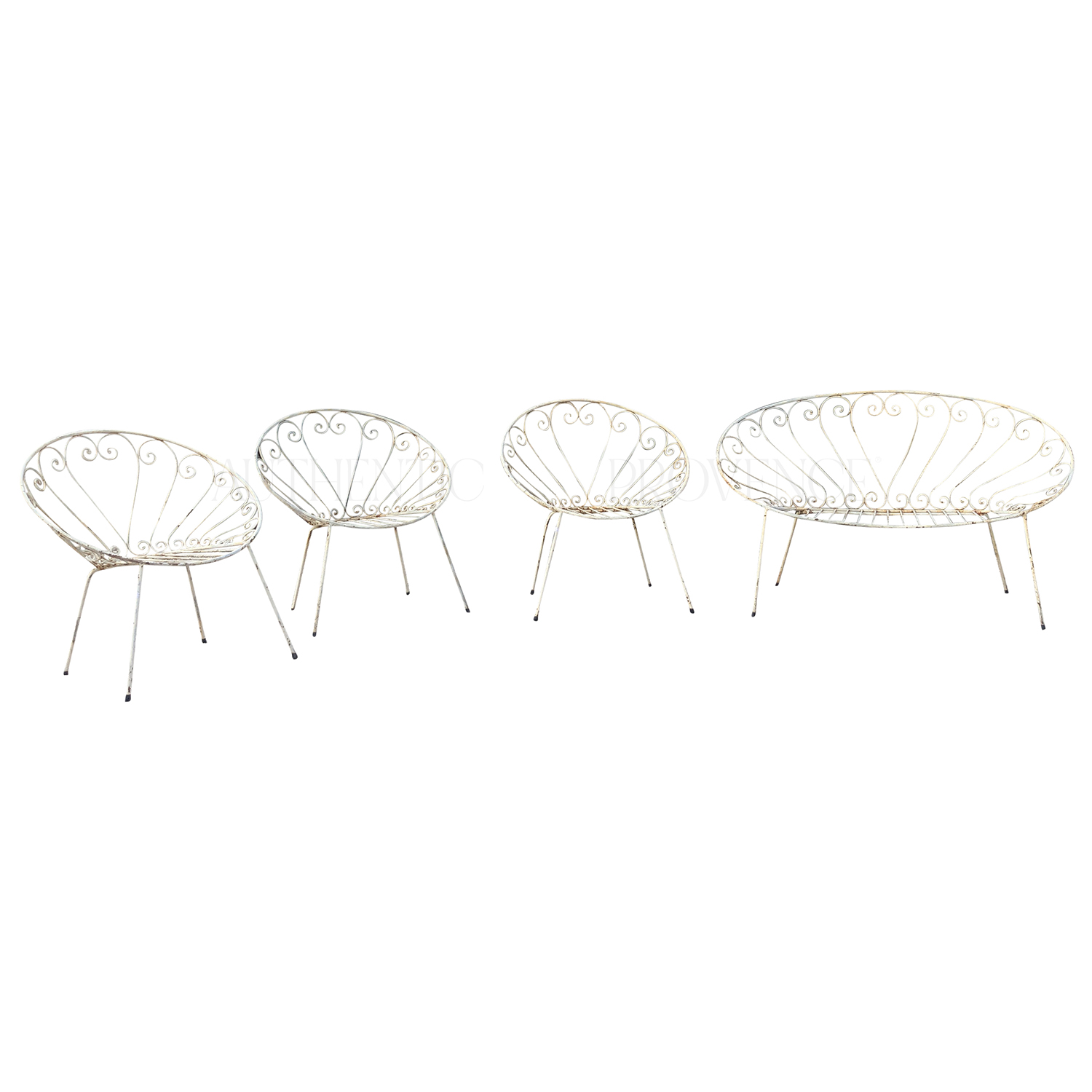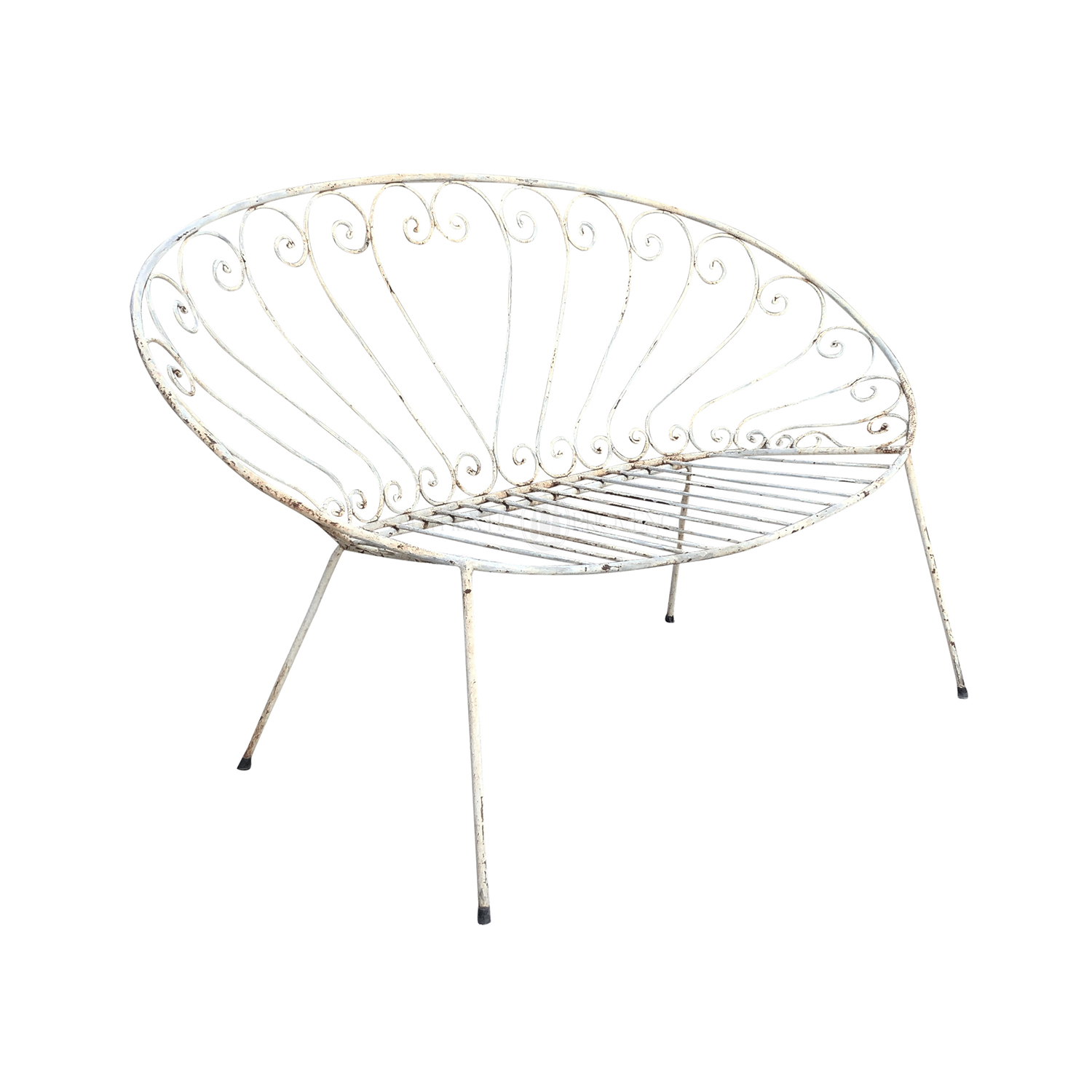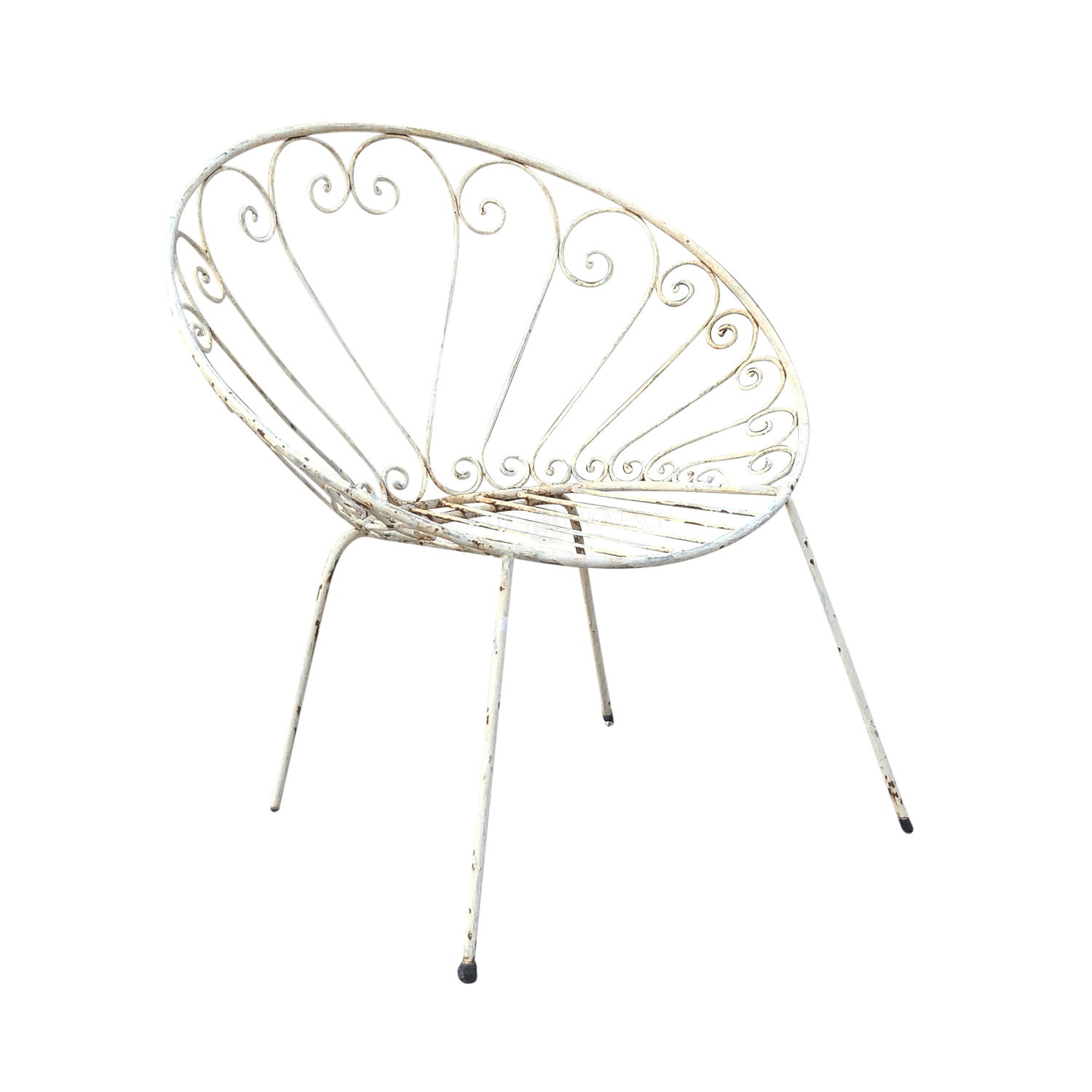 20th Century Garden Set of Metal Furniture Attributed to Stanislaus Karasek
gf-1043
Mid-Century Modern, a set of white vintage metal garden furniture composed of a two-seater bench, and three chairs. Attributed to Stanislaus Karasek and Co., Austria. This vintage set was made of white lacquered metal. In good condition, minor signs of age and use. Circa 1950 - 1960, Austria.

Bench: 32"H x 52"W x 29"D; Seat: 14" x 19"

Chair: 31"H x 30.5"W x 28"D; Seat: 15" x 18"

Stanislaus Karasek and Co. was an Austrian company founded circa in 1940-1950 in Austria, they were specialized in designing, creating garden furniture.
Material: Metal
Country of Origin: Austria

Inquire