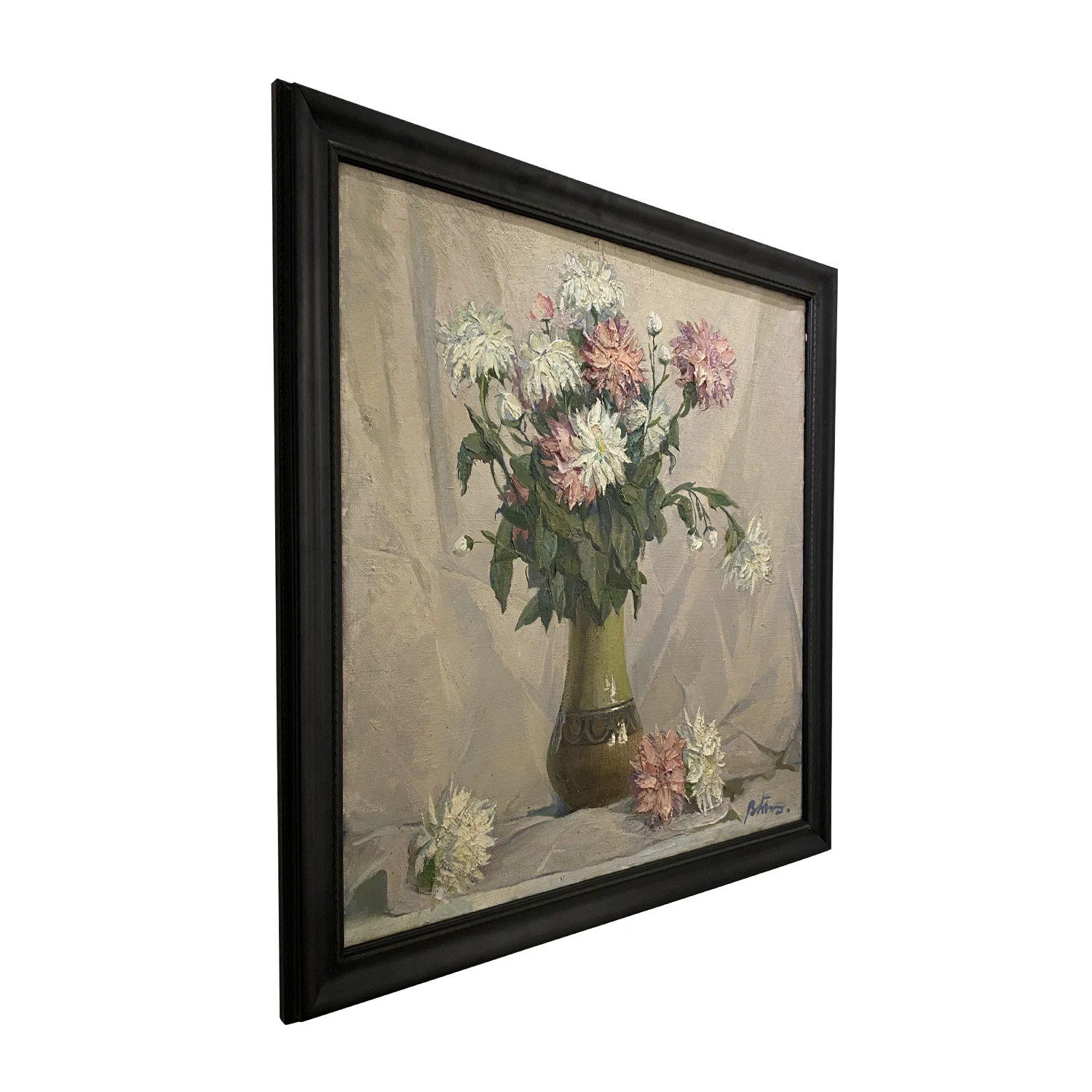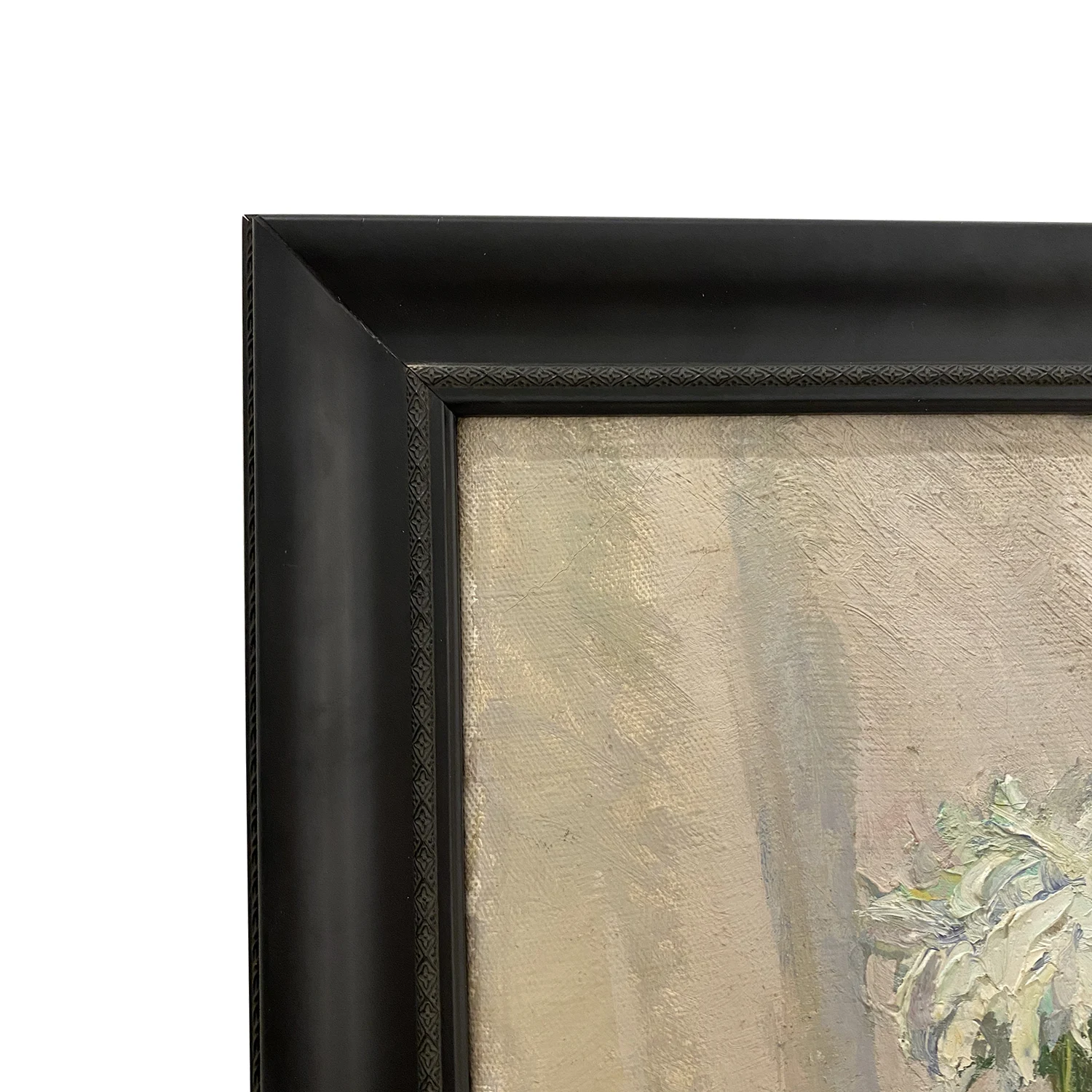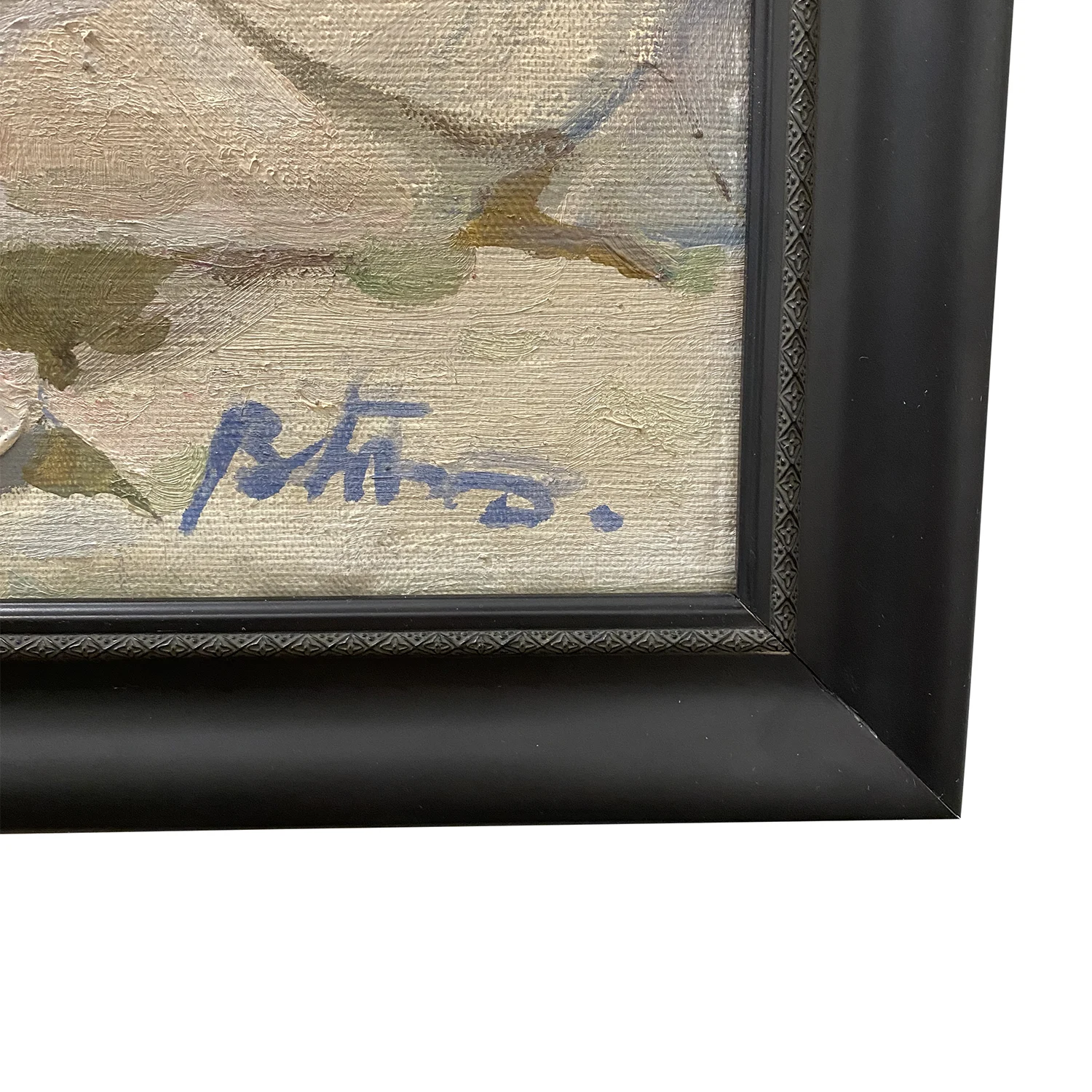 20th Century Pink Russian Still Life Oil Painting with Flowers by Titov Y. V.
pai-1088
A white-pink, vintage Russian still life oil on canvas painting of a green ceramic vase with many different kinds of flowers, painted by Titov Y. V. in a black wooden frame, in good condition. The colorful painting is portraying a dim room with a small kitchen table, particularized with a cream tablecloth. Signed lower right. Wear consistent with age and use. Circa 1970 - 1980, Russia.

Measurements without the frame: 27.25" H x 26.75" W x 0.25

Titov Y. V is, was a Russian painter and artist born in Russia in the 20th Century. His personal life and professional training remains lost in history.
Material: Oil On Canvas, Wood
Country of Origin: Russia
Dimensions: 31.25" H x 30.75" W x 1.5" D
Inquire