Close
Thank you for your inquiry.
Someone will contact you soon.
Or feel free to call us at 561-805-9995.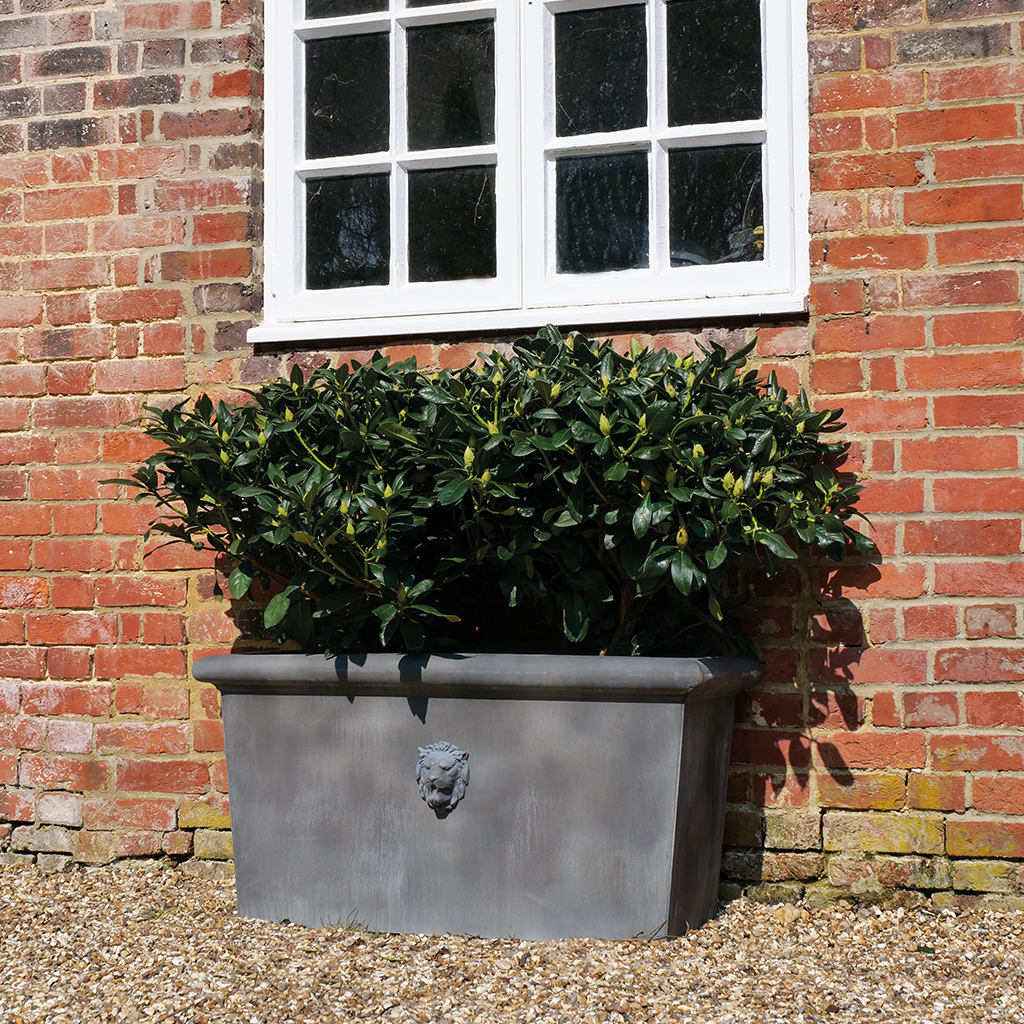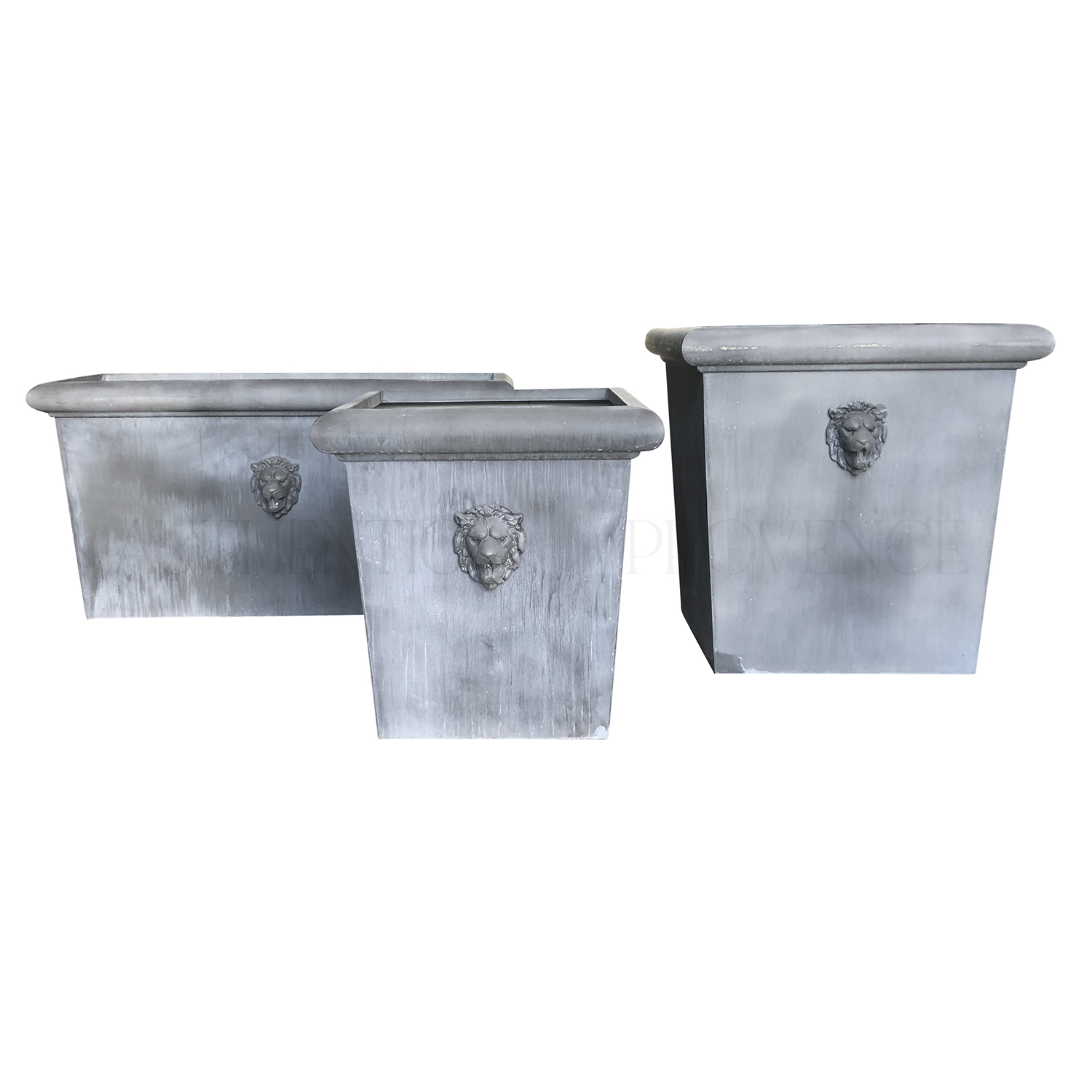 Achim Trough
pm-1090
An elegant tapered planter in heavy gauge steel dipped in molten zinc, with a cast of a Lions Head on the front face, inspired by 19th century Flemish design. The Achim trough make a wonderful addition to any garden and can be used for many different purposes, such as defining an entrance, lining a walkway or accenting a courtyard. The trough will develop a beautiful aged patina over time, giving them an antique classic look. It will arrive in a weathered zinc finish, but over time they will lighten due to the natural oxidation process. These planters also come with a drainage hole, complete with a rubber bung, which gives you the option to use the planter both inside or out in the garden.

Opening 36.25" x 13; interior base 33.5" x 9.5"
Material: Metal
Details: Galvanized Metal
Dimensions: 19.75" H x 39.25" W x 15.75" L Weight: 58 lbs

Inquire