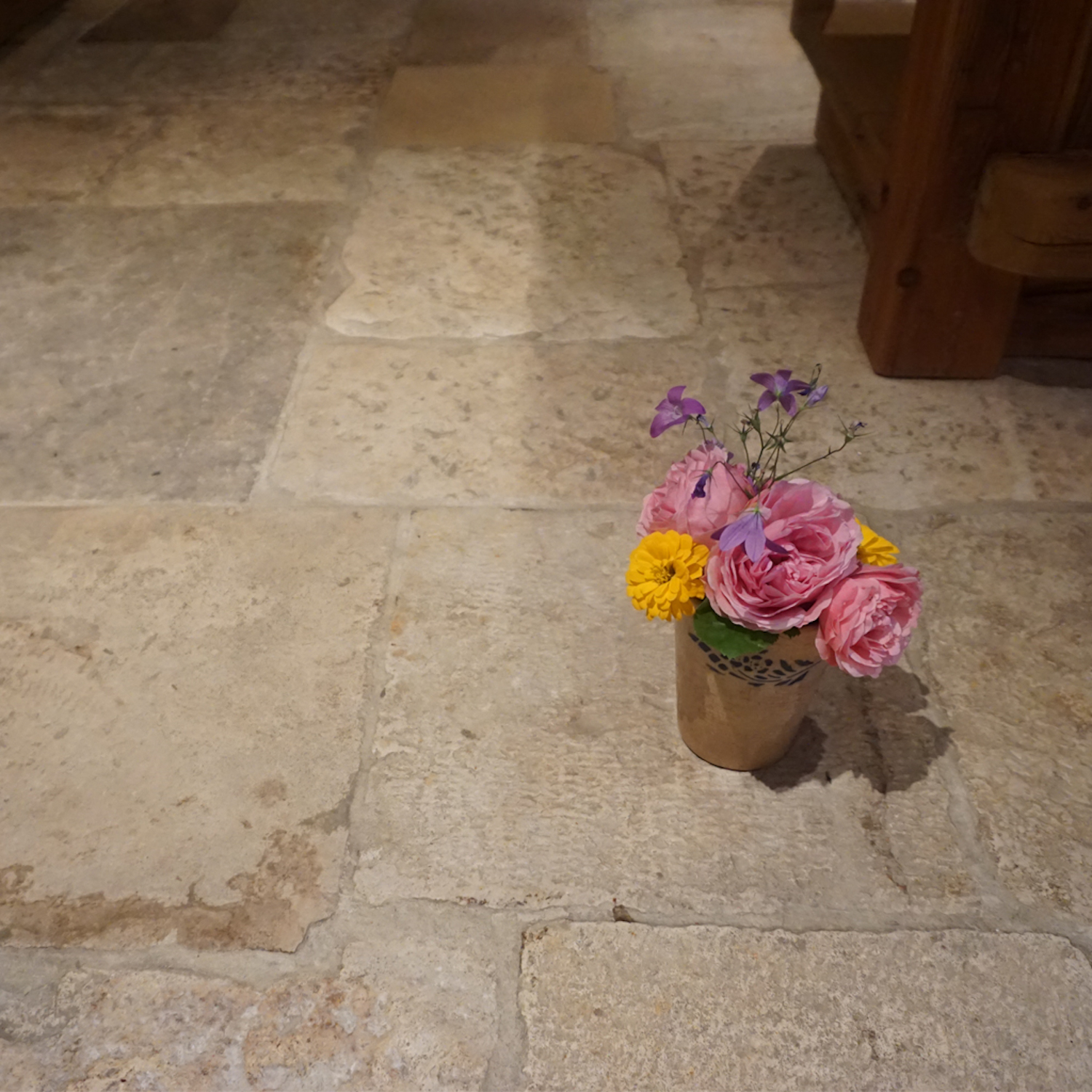 Antique French Limestone Flooring
af-1314
The Dalle de Bourgogne flooring is our antique limestone floor tiles from the Burgundy region of France. This premier French limestone floor is reclaimed by our experts and varies in size as it was originally hand hewn. These dense limestone outdoor tiles are suitable for interior or exterior use, even in hard freeze climates. 

Images show examples of installed tiles.

View our Reclaimed Flooring Catalog.
Material: Limestone
Country of Origin: France

Inquire