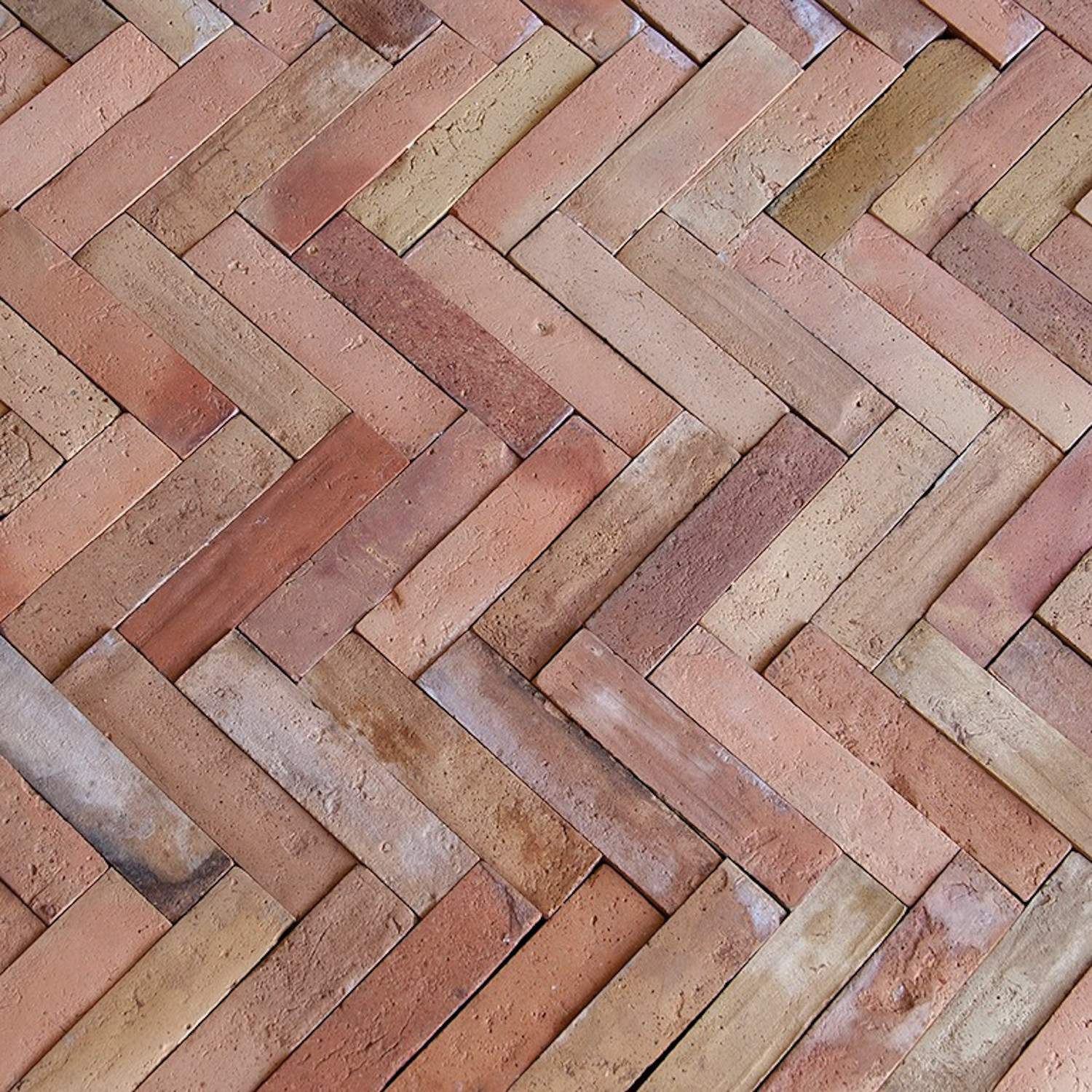 Antique Reclaimed Terracotta Tile Flooring: Parefeuilles Rose
af-1353
Reclaimed from the south of France, these antique terracotta parefeuille tiles will add the unique Provencal atmosphere to your home. Each of these vintage terracotta tiles has a soft hue of rose and earth tones. Typically, French terra cotta brick tiles are installed in a herringbone pattern, and are ideal for fireplaces or wall cladding. Antique terra cotta parefeuilles may vary in color and patina and will personalize a unique French atmosphere to your home.

Approx. 13″ L x 3" W x " 0.75" Thick

All dimensions are approximate due to the nature of reclaimed materials.

View our Reclaimed Flooring Catalog.
Material: Terra Cotta
Country of Origin: France

Inquire