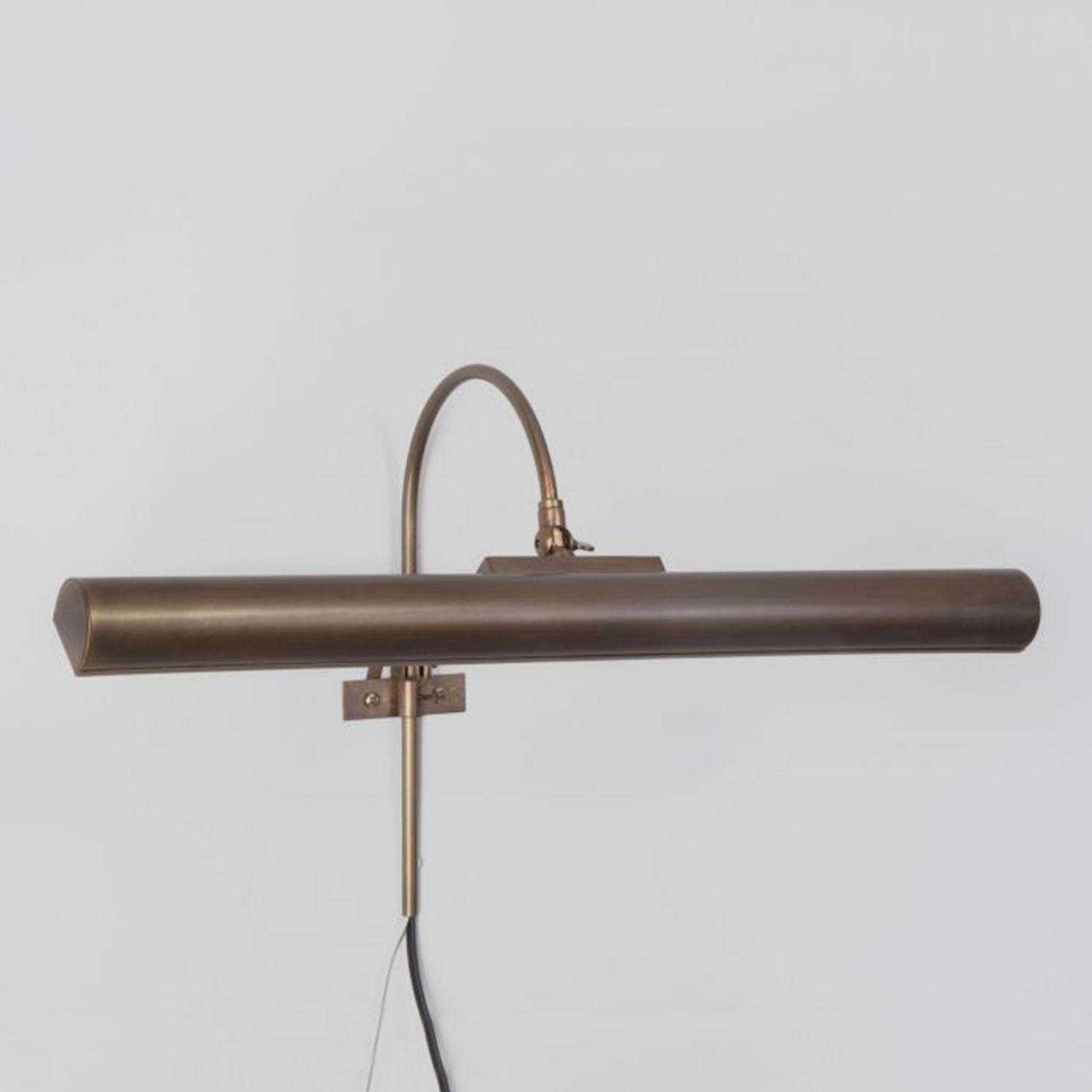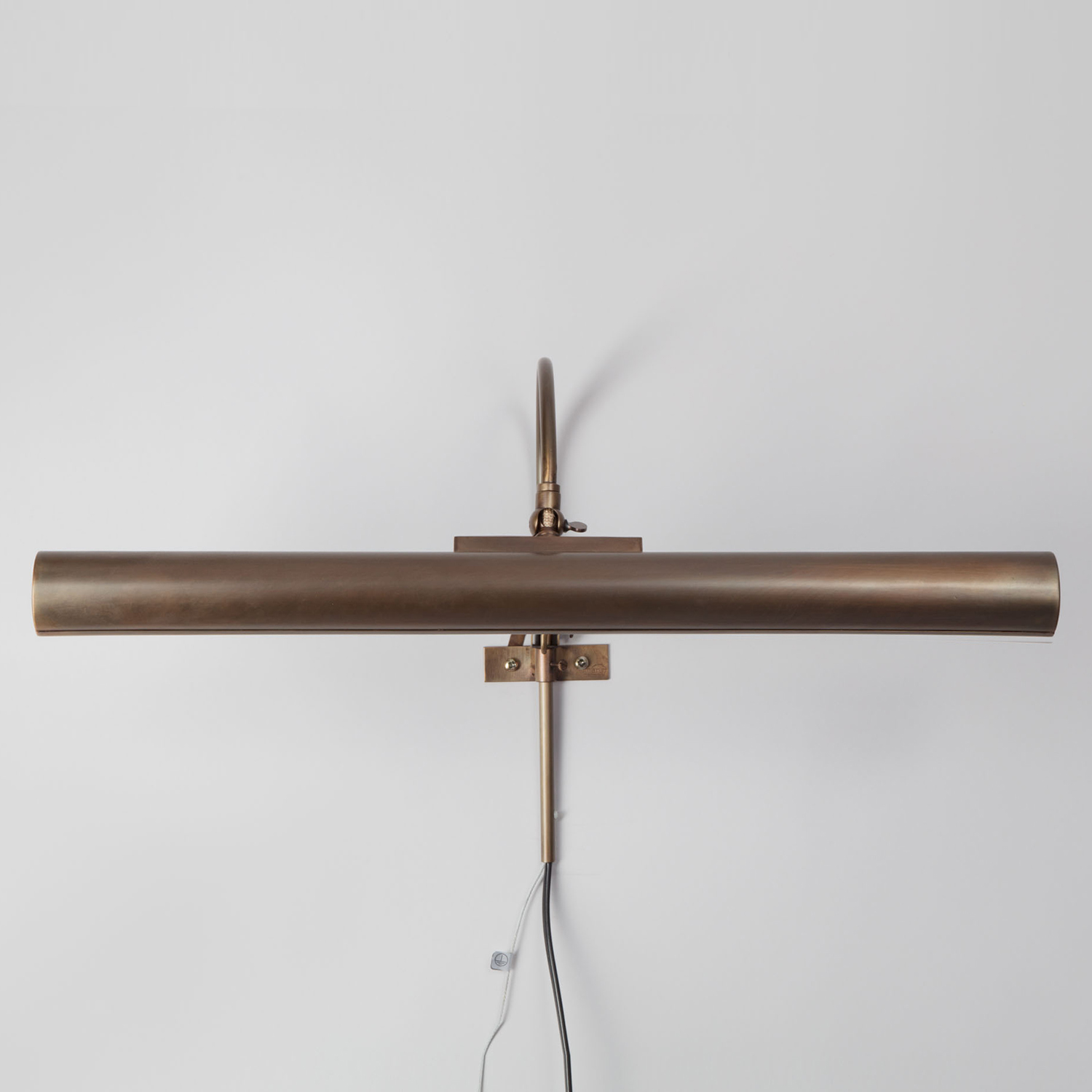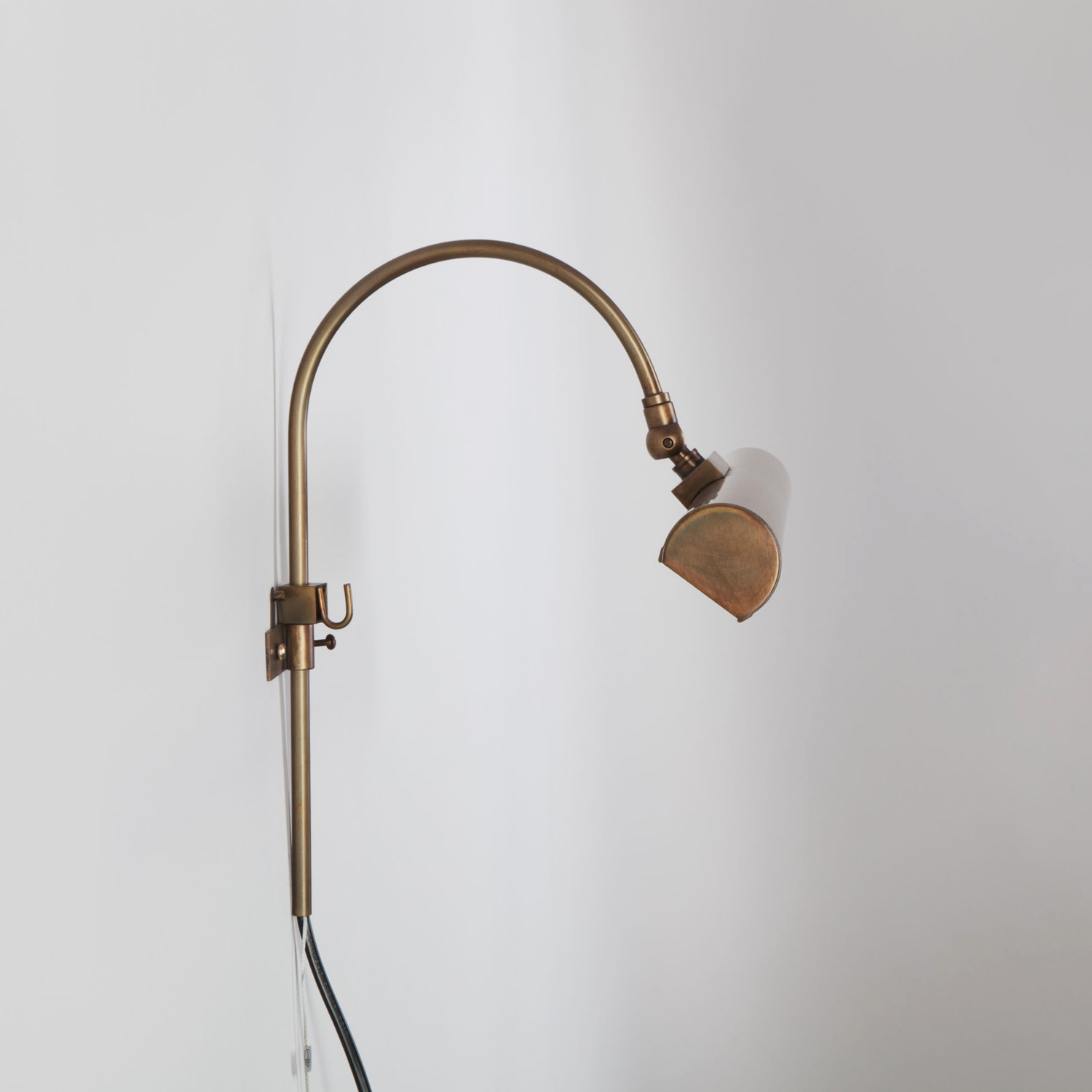 Applique Peinture Wall Sconce
li-1476
This refined brass wall sconce brings a new aesthetic to a space you like to accentuate. Whether used over a library or a painting, the projection of this handmade lighting fixture has an adjustable height and angle. It optimizes the direction of the soft beam to highlight any wall decor.  It can be installed on the back of the frame or as an option the frame can hang directly on the stem of the wall light. This wall sconce should be used when the power outlet is located behind the frame.

Bulbs E14 3 x 25Watt - IP20

The IP rating system is the International Electrotechnical Commission (IEC) standard that applies to many product categories including lighting for general use. These lights are UL wired not UL listed.
Material: Metal
Country of Origin: France
Dimensions: 20" H x 8.75" W
Inquire