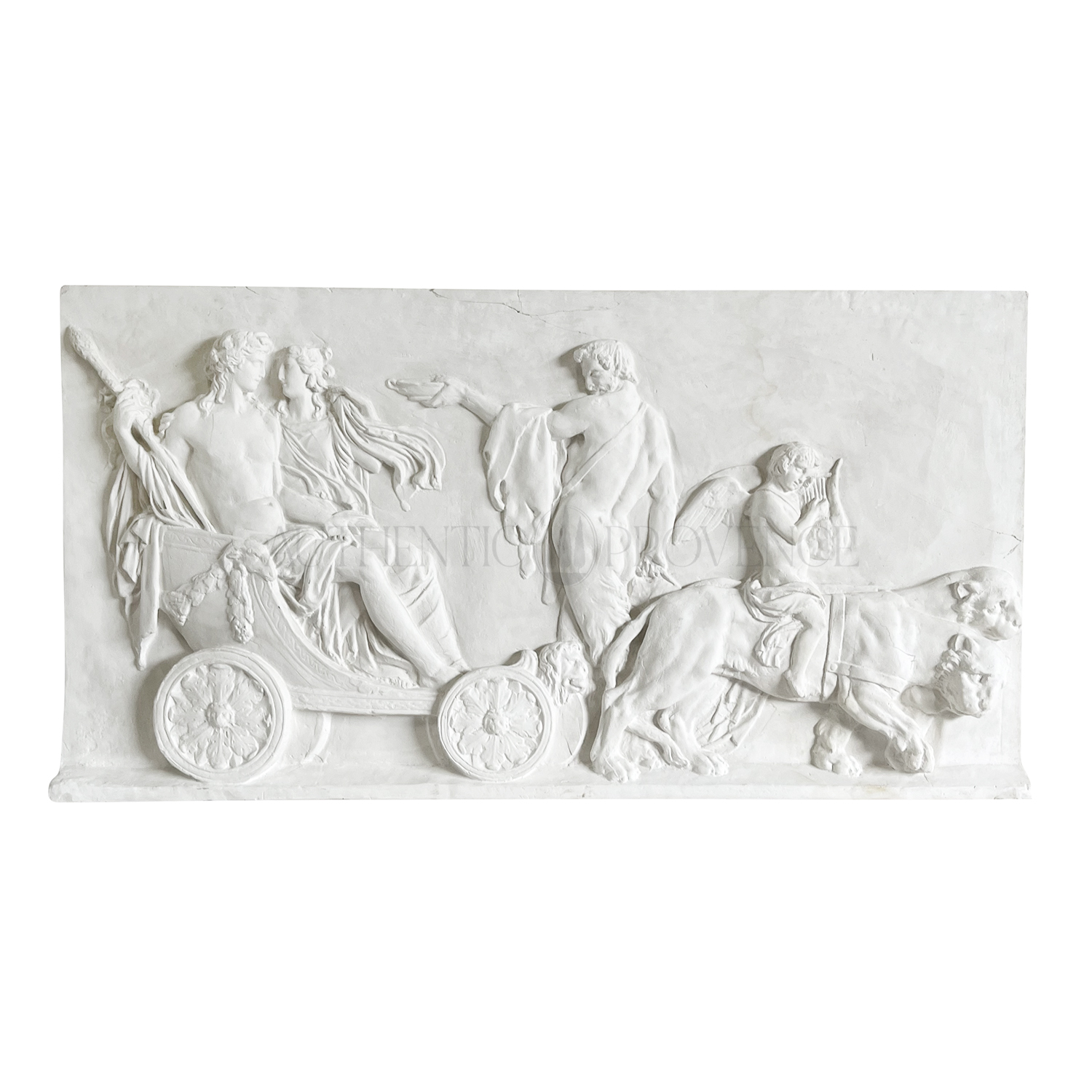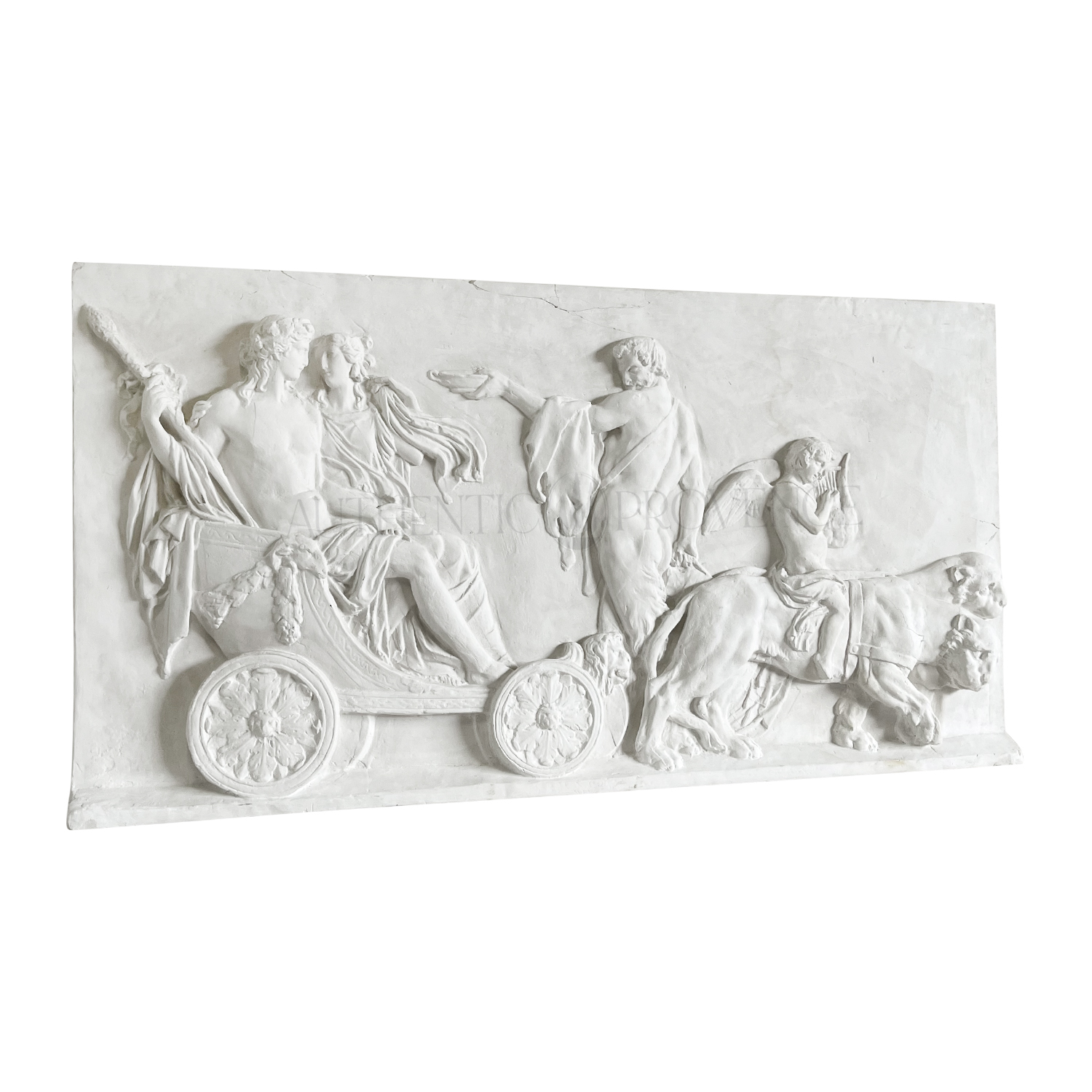 Dionysus and Ariadne Wall Relief in Plaster
fp-1087
A vintage wall relief in plaster depicting the Greek God Dionysus and the Greek princess Ariadne riding in a chariot pulled by two lions. The relief is molded in French Plaster and refinished by hand. Wear consistent with age and use, minor losses. Not recommended for exterior use.

The Greek God Dionysus, known also as Bacchus, is the god of the grape-harvest, winemaking and wine, of fertility and theatre in ancient Greek religion.

The Greek princess Ariadne was a Cretan princess in the Greek mythology. The ancient Roman author Gaius Julius Hyginus identified her as the Roman Libera / Proserpina. Porserpina or Proserpine is an ancient Roman goddess.

The Greek Mythology is the body of legends, initial told by the ancient Greeks. These stories, sagas concern the origin and the nature of the world, the lives and activities of heroes and mythological creatures.
Material: French Plaster
Dimensions: 23" H x 43" W x 3" D
Inquire