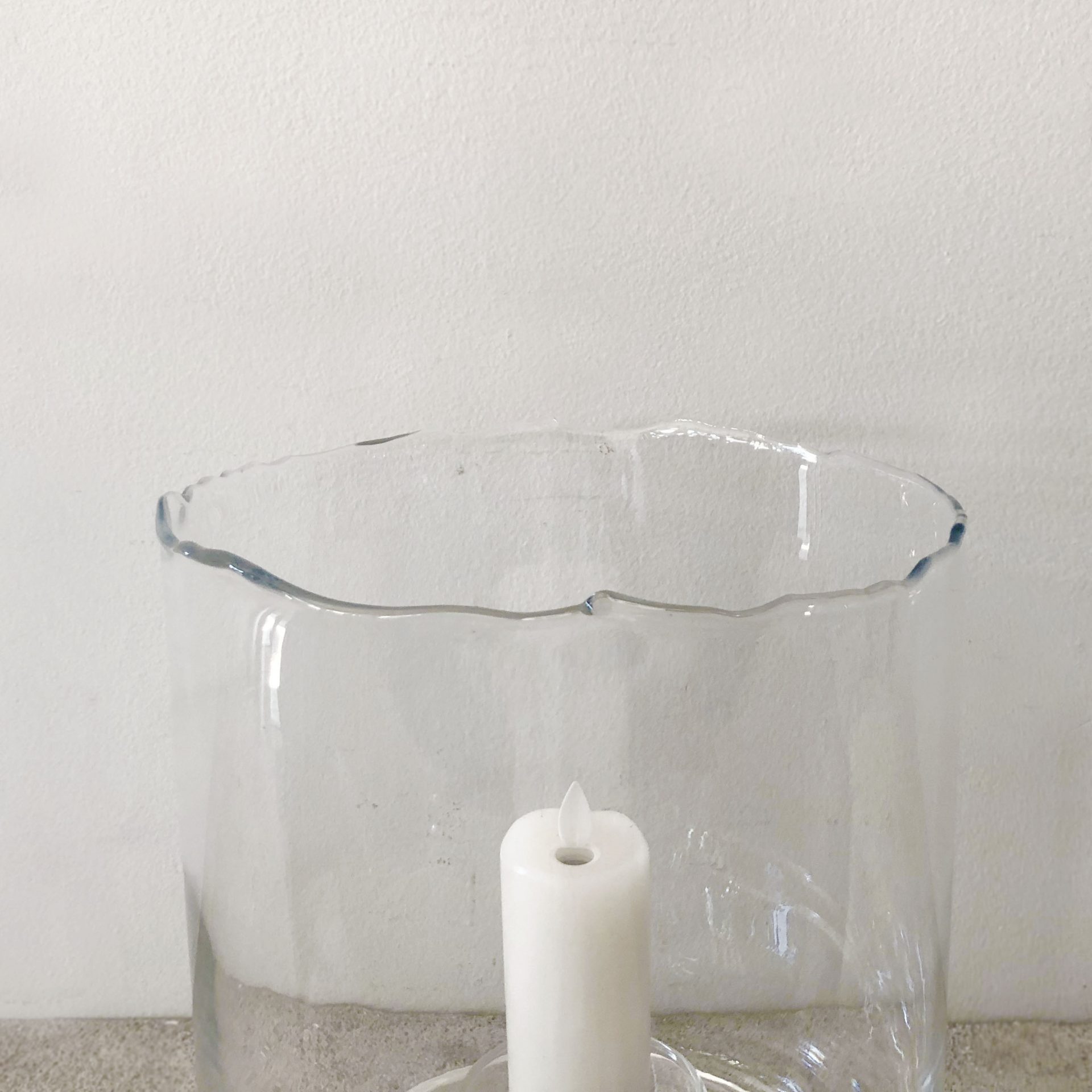 Finn Glass Hurricane
bli-1000
A tall rustic glass hurricane with inset candle holder, uneven smooth top edge, and small round emblem.

Each Authentic Provence glass piece is individually mouth-blown using traditional glassmaking techniques. In keeping with our philosophy each piece is unique and no two are exactly the same. Variations in size, color and structure are to be expected and celebrated. Because of the traditional production process our glassware can contain air bubbles and is sensitive to temperature differences.

Please view 'Mouth Blown Glassware' under Maintenance.

Due to the artisanal production the candleholders never have the exact same diameter, so it might be necessary to size down the diameter of the candle by hand. Don't let the candles burn too closely to the candleholder to prevent the glass from cracking.
Material: Glass
Country of Origin: Belgium
Dimensions: 11.5" H x 10" W x 10" D Weight: 11 lbs

Inquire