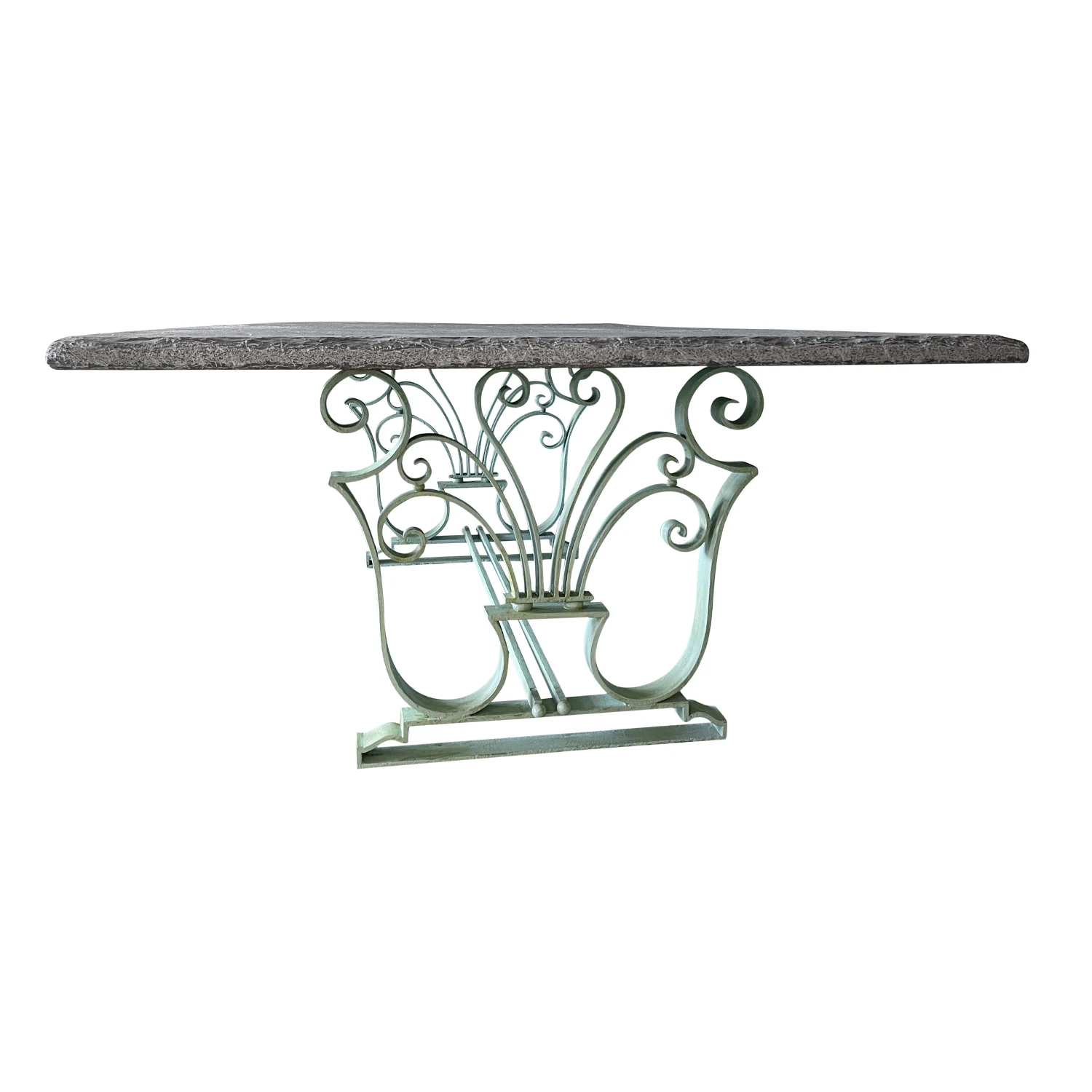 Garden Table by Raymond Subes 1940
gf-1149
A French 1940s green patinated iron table base by Raymond Subes joined by a stretcher. The original hand forged table base is accompanied by a vintage rectangular slate table top with rustic broken edges.  Wear consistent with age and use. Circa 1940, France.

Raymond Subes (1893-1970) studied at the Ecole Boule and Ecole des Arts Decoratifs in Paris, France. By 1919, Subes had become Design Director of the metal atelier of Borderel and Robert. He quickly became a leading designer and crafter of metalworks. In 1925 at the Paris Exposition "Internationale des Arts Decoratifs et Industriels Modernes", he exhibited work included a console and a lacquered metal bookcase with Ruhlmann for the "Hotel du collectionneur".

In the 1920s, he produced hand forged iron works for the cathedral in Rouen, grilles for the Church of Saint-Germain-desPres, and lighting fixtures on the Carousel bridge in Paris. He received commissions for the famous french ocean liners including Ile de France, Atlantique, Pasteur and Normandie.
Material: Slate, Metal
Details: Forged Iron
Country of Origin: France
Dimensions: 30" H x 98" W x 49" D
Inquire