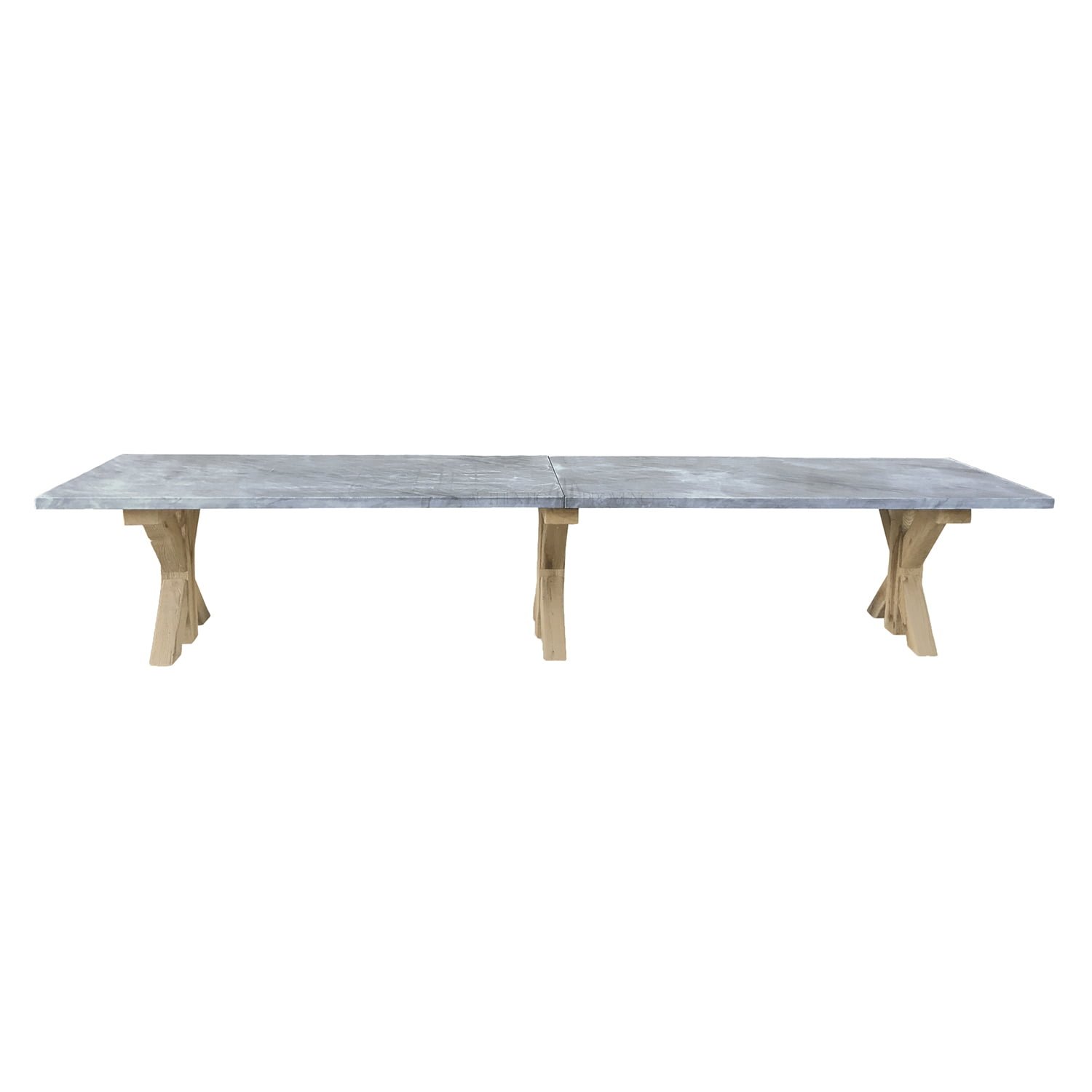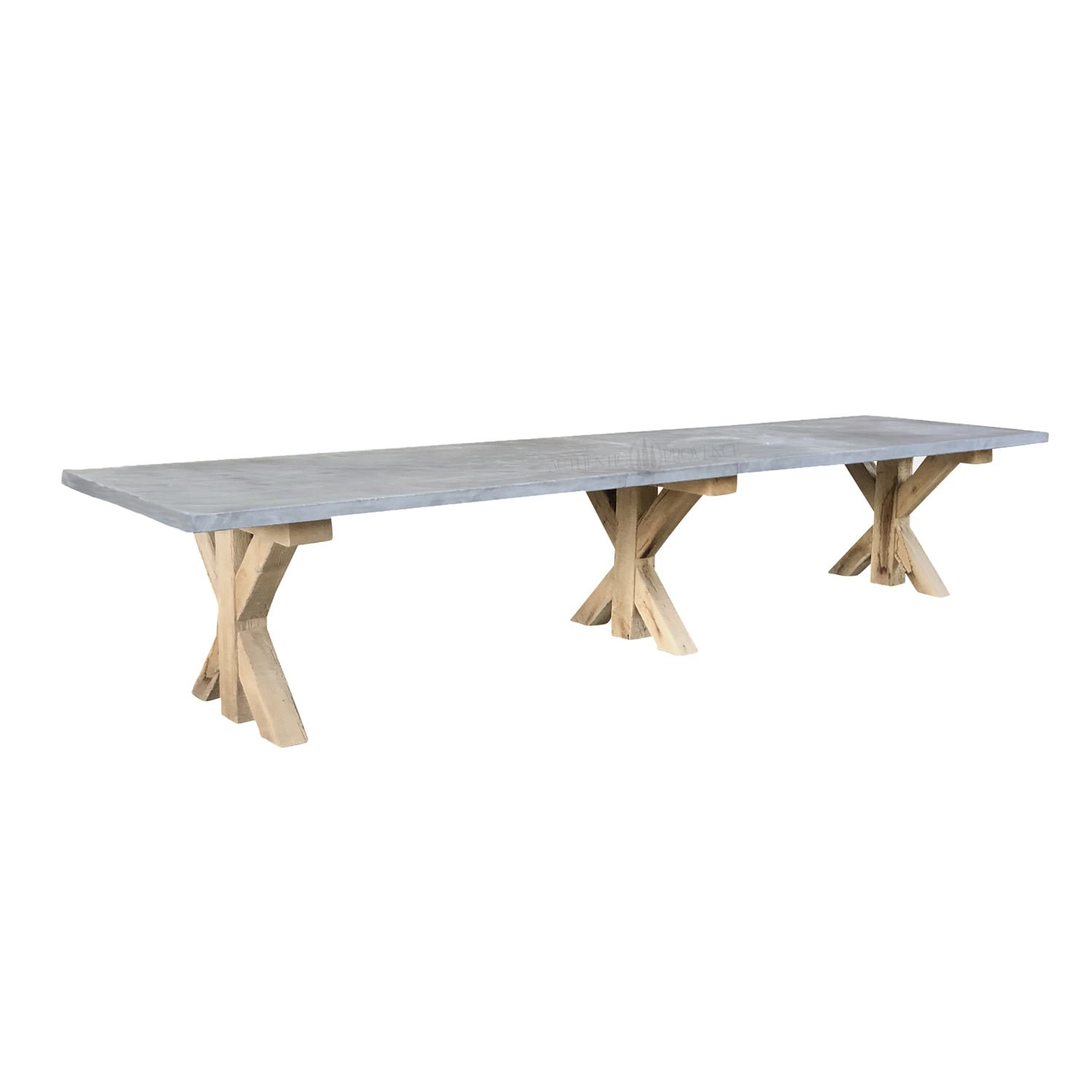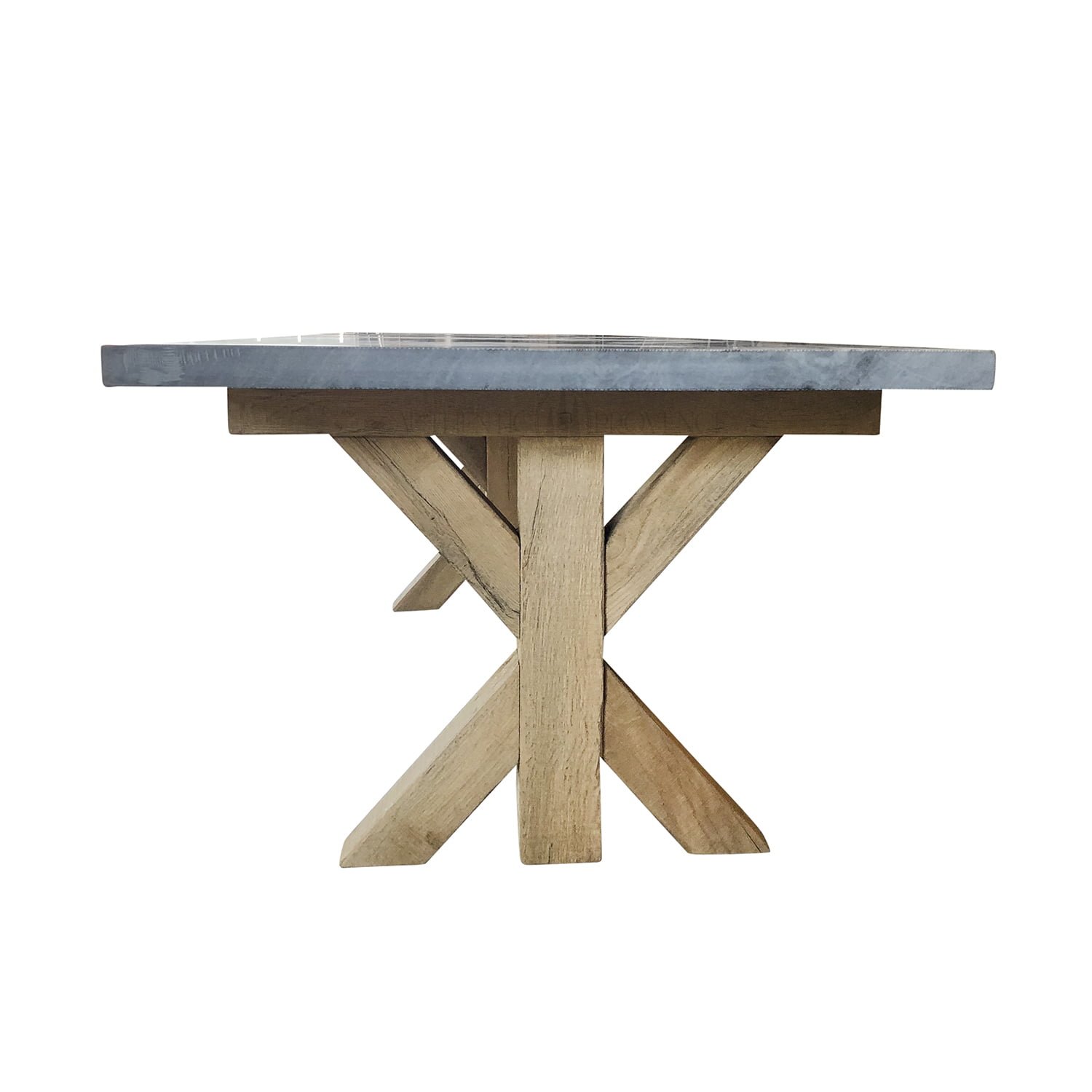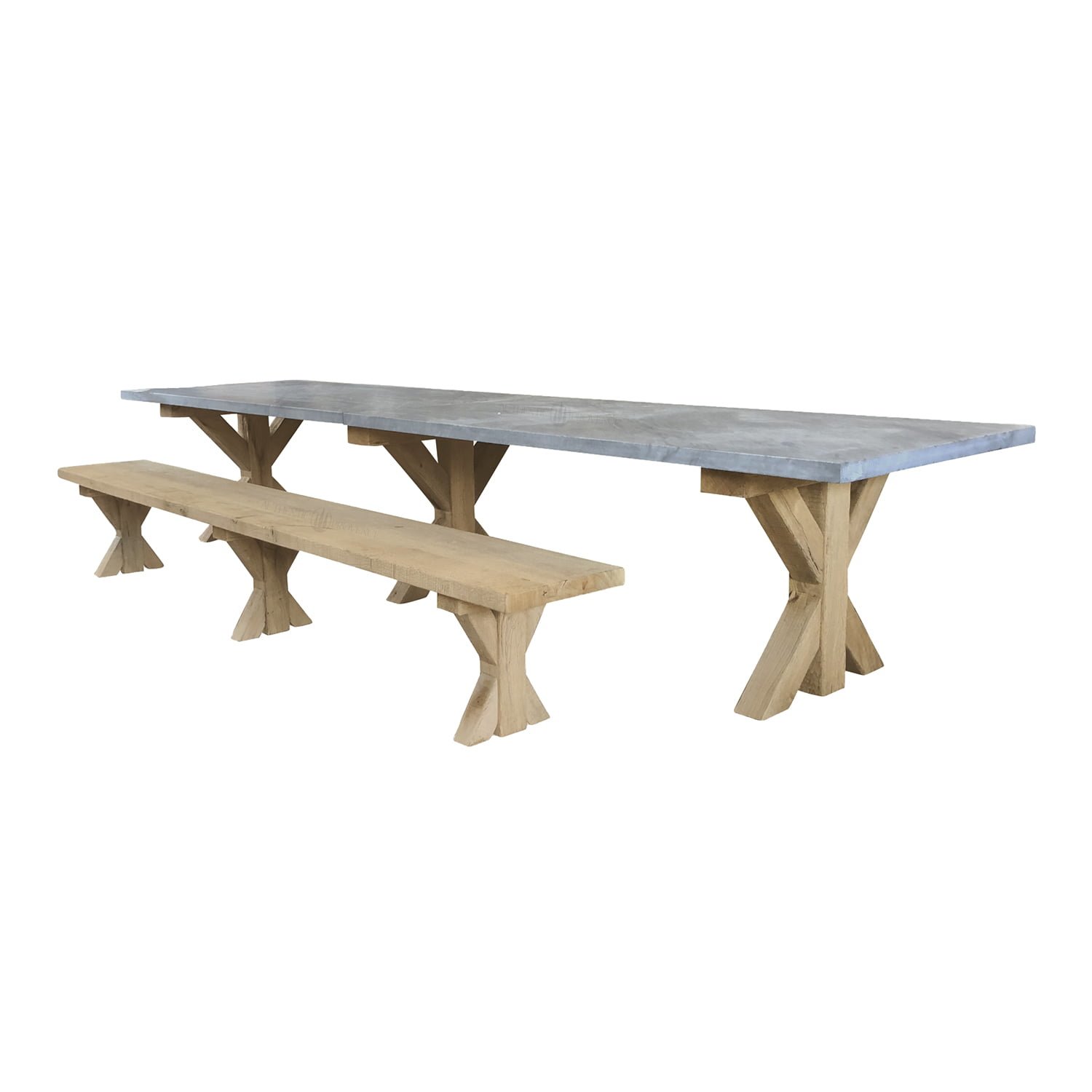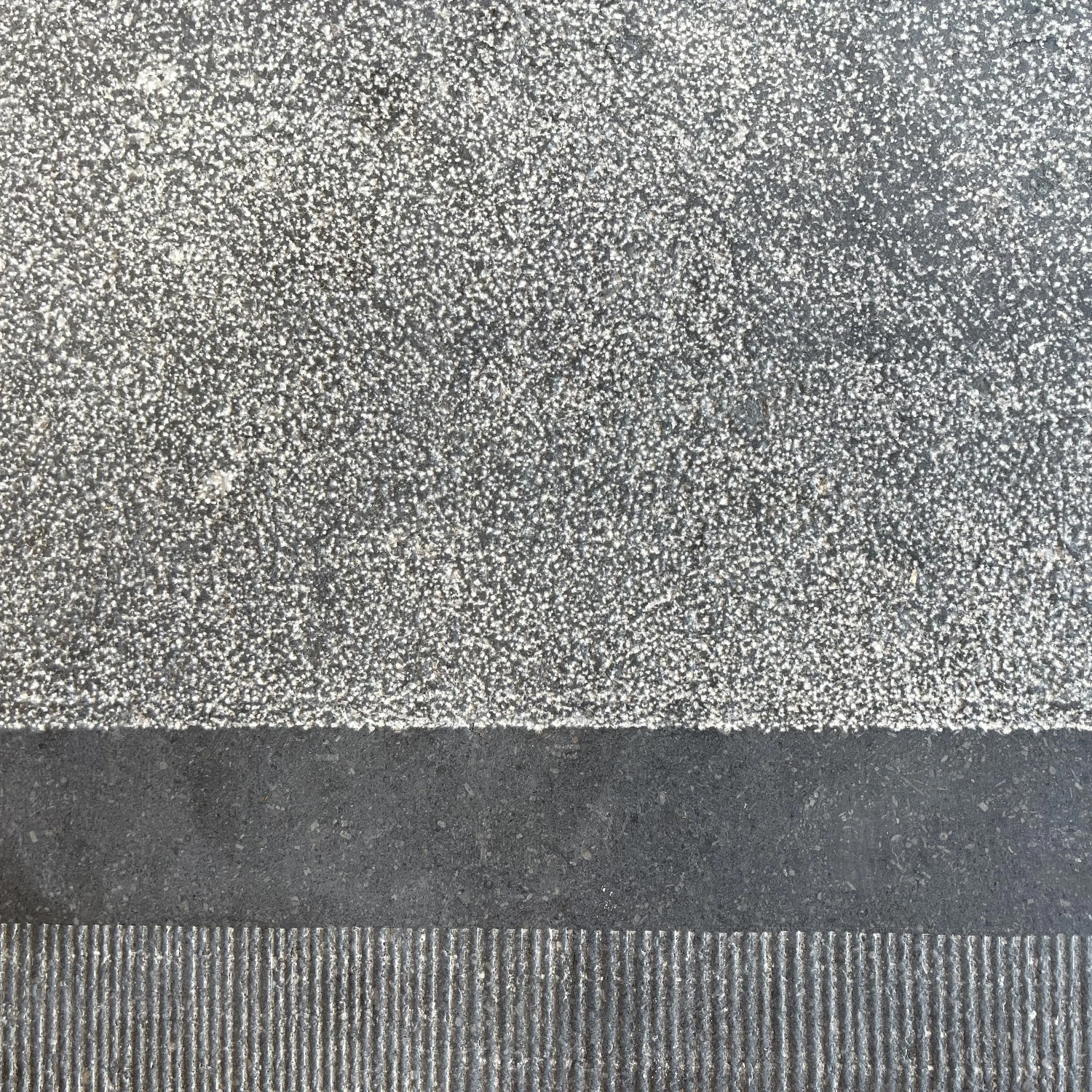 Hoven Bluestone Table
gf-1663
A minimalist 13' long dining or garden table with a 3 cross-legged heavy base in French Oak Wood. The 2" thick bluestone top is in two pieces with rough bush hammered center and is framed with a beautifully edged design. The finish available is shown in last photo.

We recommend accompanying the table with the pair of antique oak Jure benches with the same base form as the table for a more rustic or casual look.

Please view 'Bluestone and Marble Tables' under Maintenance.
Material: Wood, Marble
Details: Oak
Country of Origin: Europe
Dimensions: 29.75" H x 157.5" W x 39.5" D
Inquire