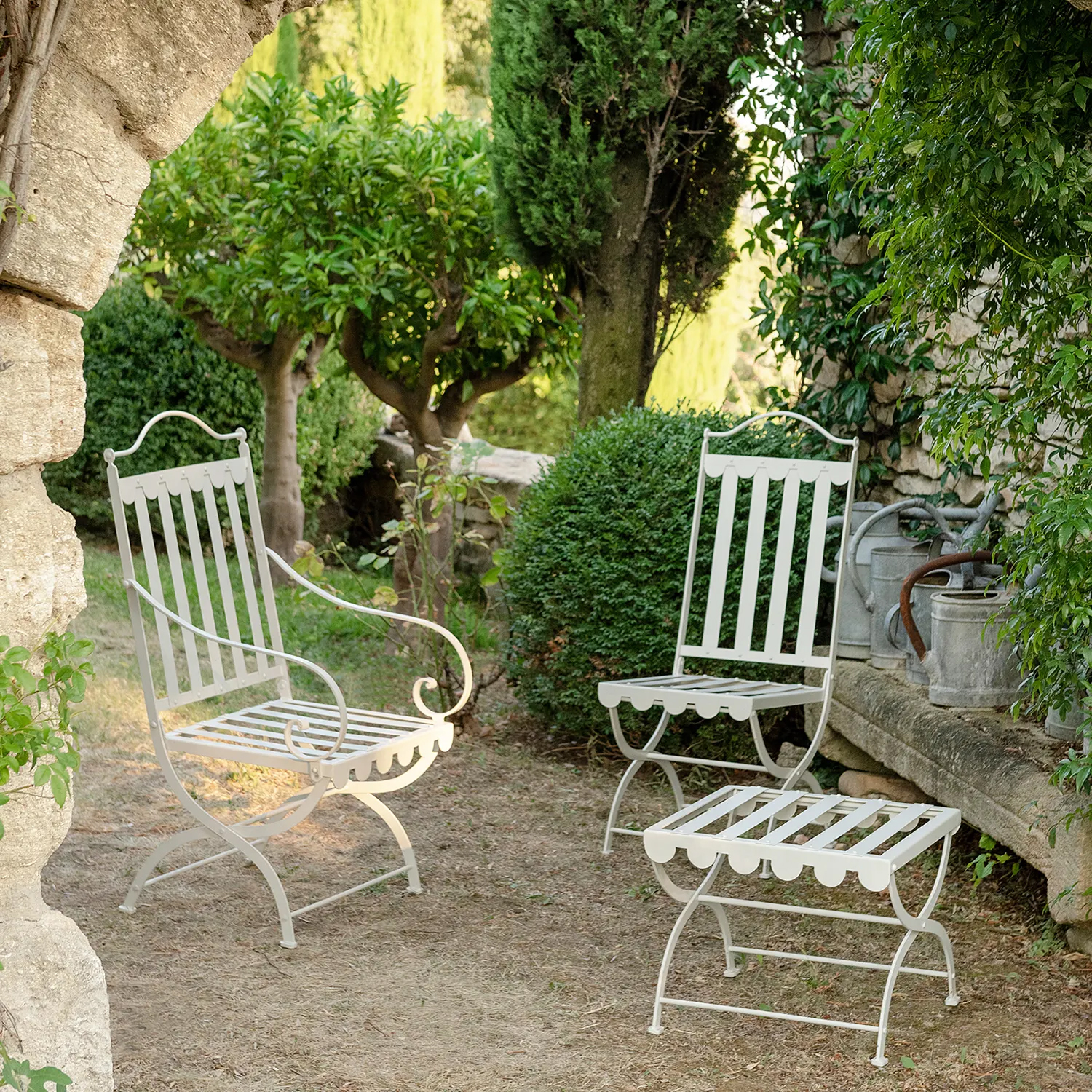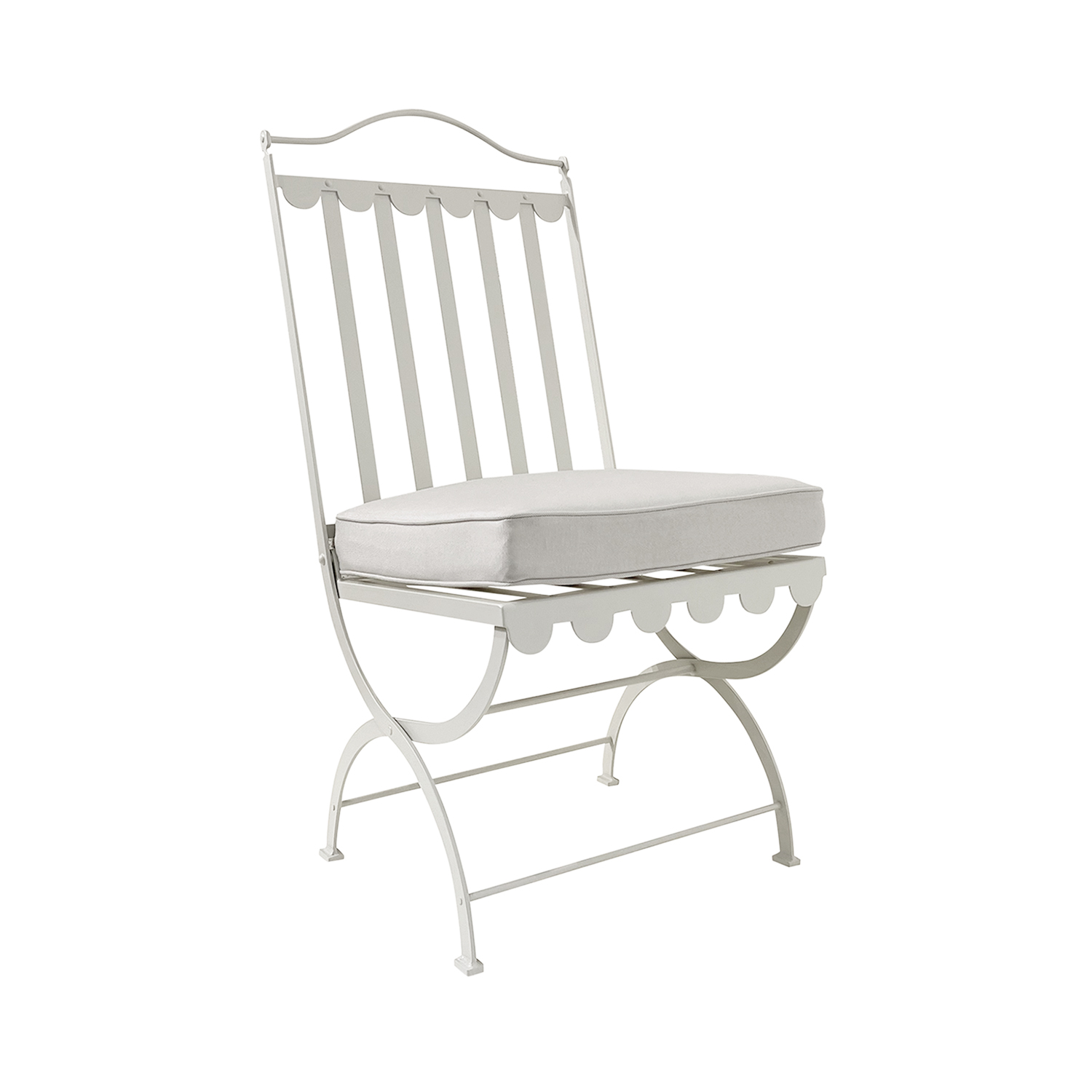 Impératrice Chair
gf-1351
The folding garden or indoor dining chair Imperatrice is hand made by renown French outdoor furniture company Herve Baume Model #HB-4. Available as a side chair or a dining chair with scrolled armrests. These magnificently designed playful Provencal seats are hand forged in wrought iron. The back rest is topped with policeman's hat motif and has scalloped riveted slats. The back and seat cushion are made in Sunbrella fabric and the inside of DryFeel.

Seat 17.5"H x 19.5"W x 17.5"D

Seat Cushion 3" thick

Backrest Cushion 2" thick

Herve Baume Armchair HB4-121 in stock in color RAL 9002 with cushion in Canvas 5453.

Herve Baume Side Chair HB4-120 in stock in color RAL 9002 with cushion in Canvas 5453.

Additional colors available for order as shown on the color chart.

Harmonious synthesis of timeless forms of wrought iron in combination with a high degree of perfection, that only the tradition and the craftsmanship of the blacksmith allows. This high level of quality and finish is above all the prestige label of its creator who, year after year, has created new models. Prestige and character would be nothing if comfort and functionality were not placed at the heart of the brand's values. View the Herve Baume catalog.
Size: Armchair, Side Chair

ARMCHAIR
Dimensions: 42" H x 21.25" W x 26" D
SIDE-CHAIR
Dimensions: 42" H x 19.5" W x 25" D
Inquire