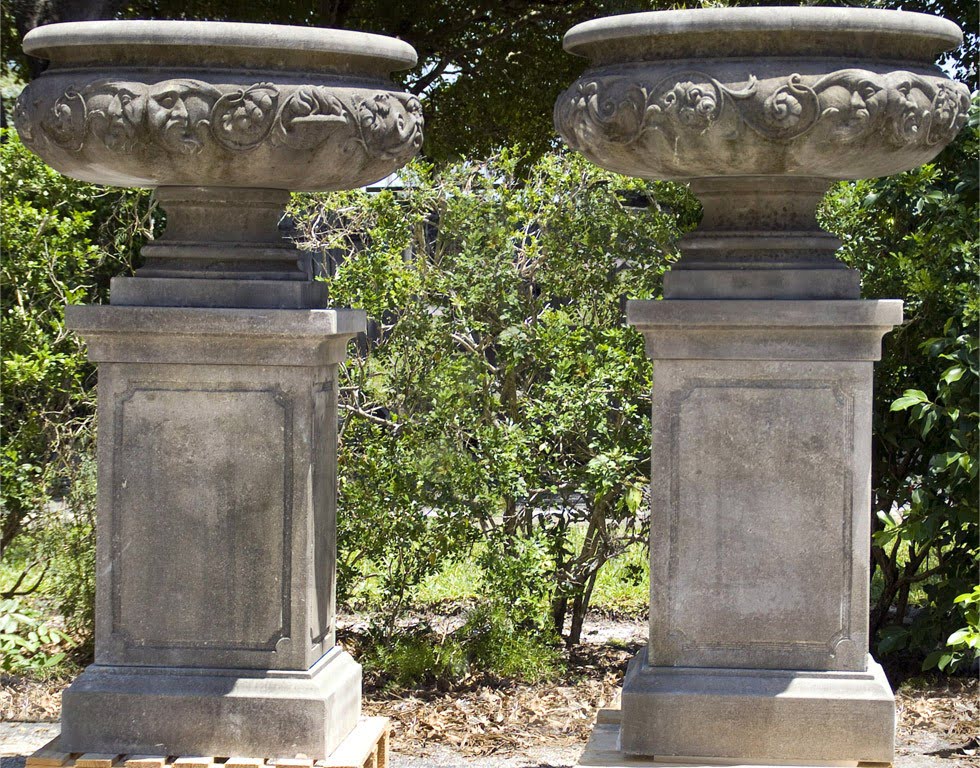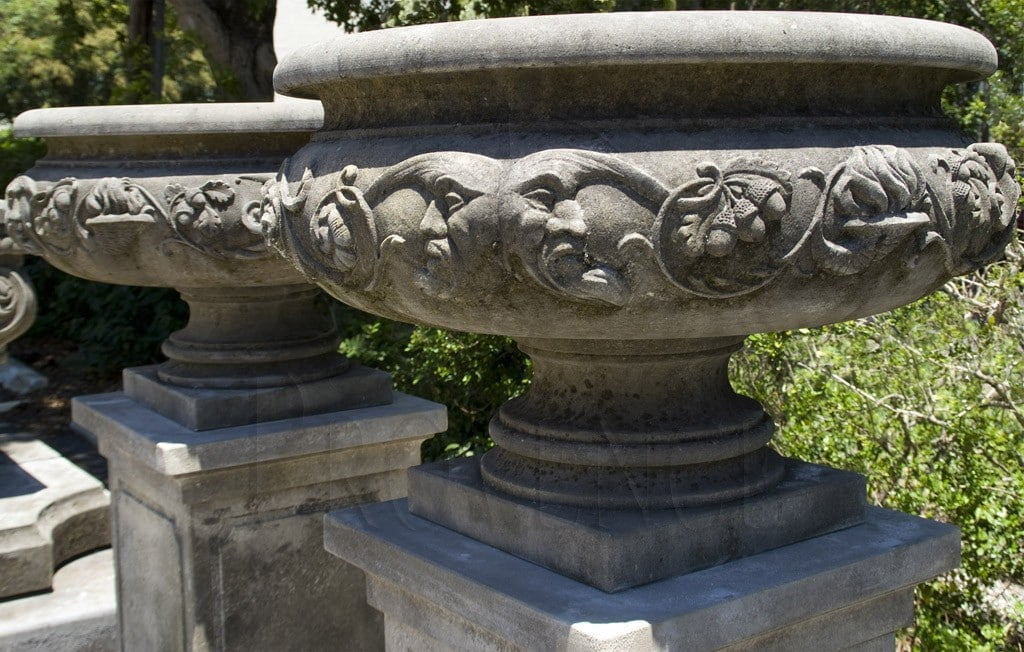 Pair of Exceptional Tazza Urns
su-1141
A pair of shallow tazza urns with the original beveled bases. The urn's bodices are decorated extensively with swags, foliage, floral and accentuated with faun masks. Wear consistent with age and use. Circa 20th century, Northern Italy.

Urn: 22.5"H x 33.5" diameter

Base of Urn: 2.75"H x 16" x 16"
Material: Limestone
Details: Hand Carved Limestone
Country of Origin: Italy
Dimensions: 61" H x 37" W x 37" D Weight: 2028 lbs

Inquire