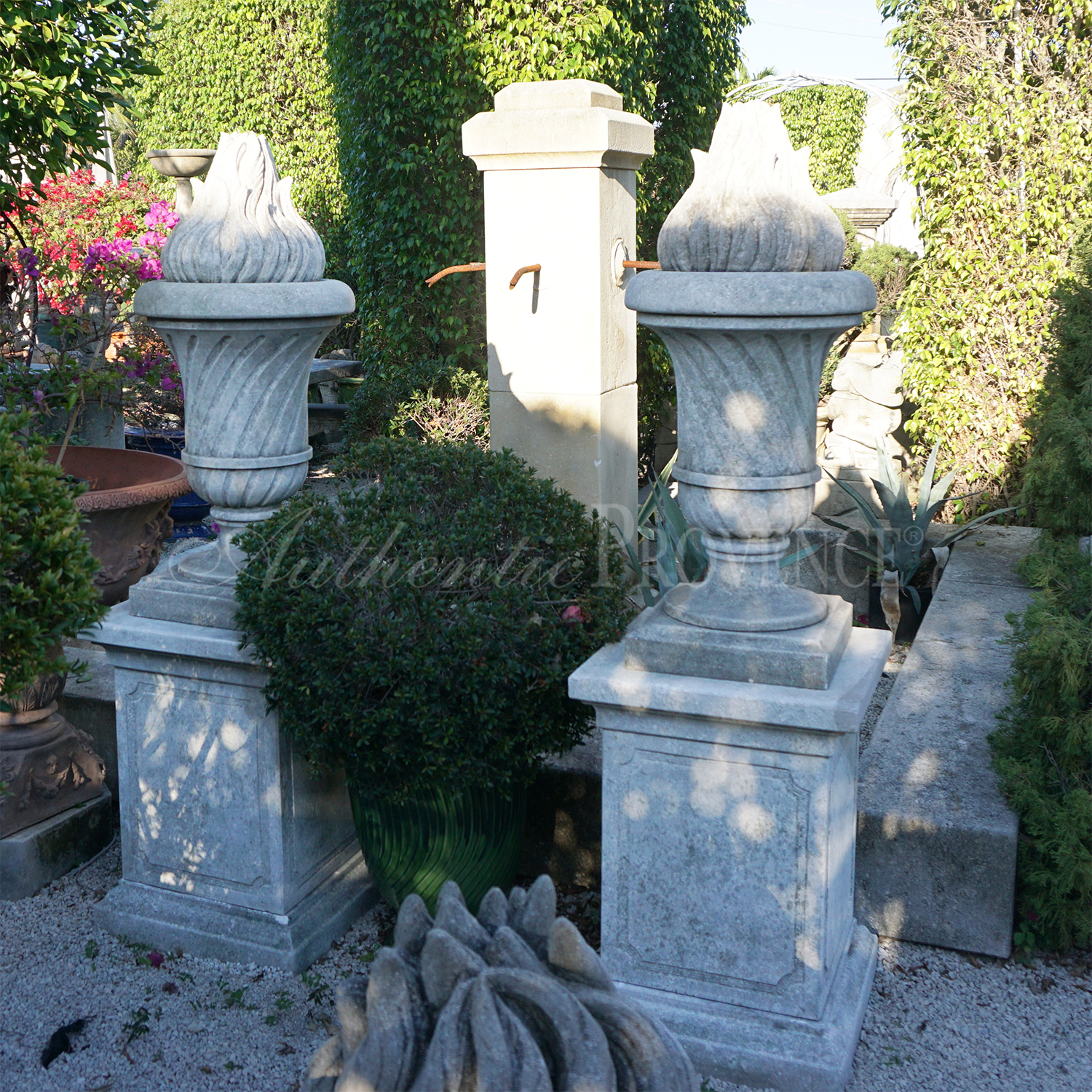 Pair of Pots Au Feu Finials
su-1153
A very rare pair of pot a feu finial urns on original pedestals. These late 19th century urns were hand carved in limestone. Wear consistent with age and use. This kind of a garden ornament was often used in the Baroque architecture and mostly seen set onto important facades, churches and abbeys, as used on the L'Abbaye de Parc a Louvain.

Urn: 36.75"H x 16.5" diameter

Base of Urn:3.25"H x 14" x 14"

Pedestals: 27.5"H x 19.75" x 19.75"
Material: Limestone
Details: Hand Carved Limestone
Country of Origin: France
Dimensions: 68" H x 19.75" W x 19.75" D
Inquire