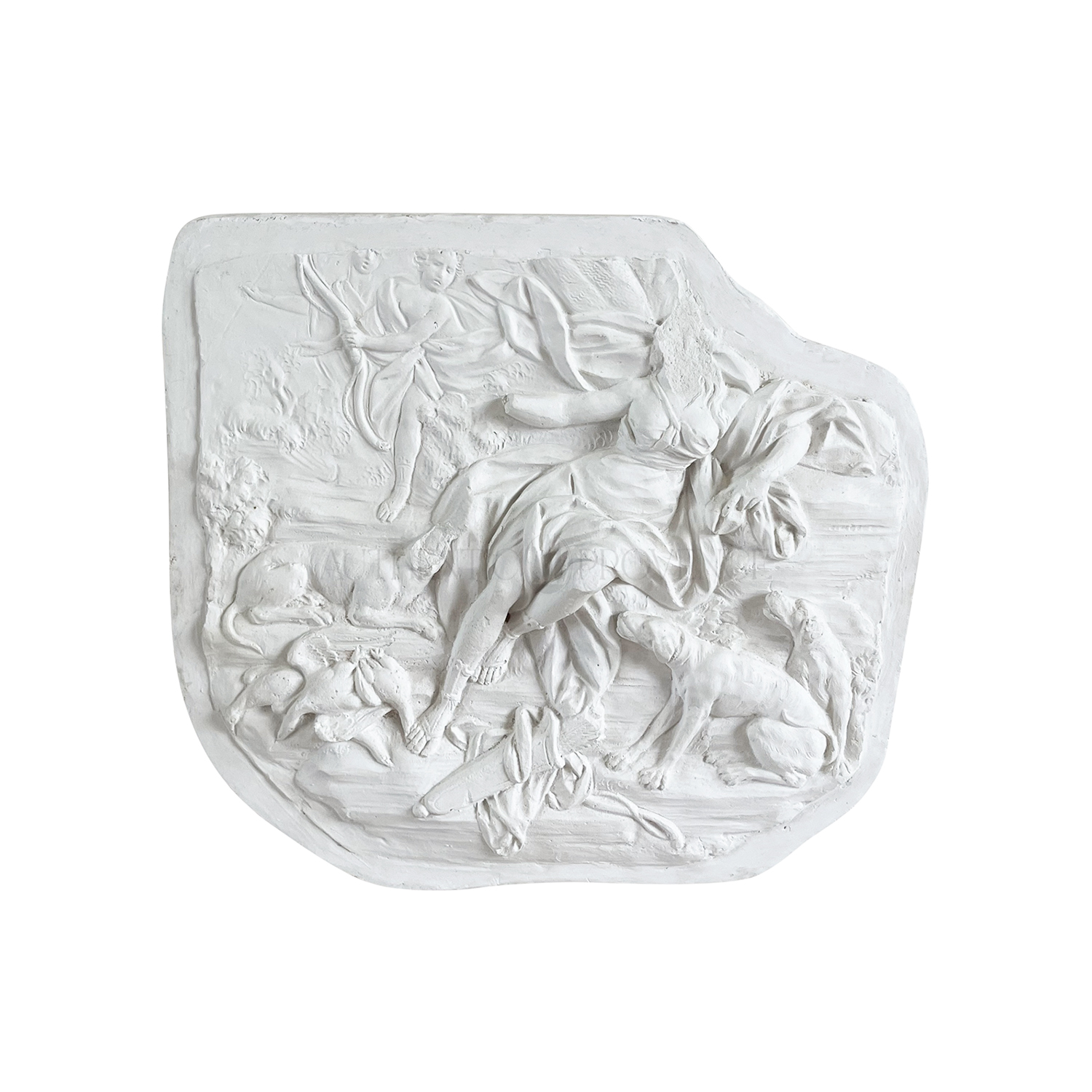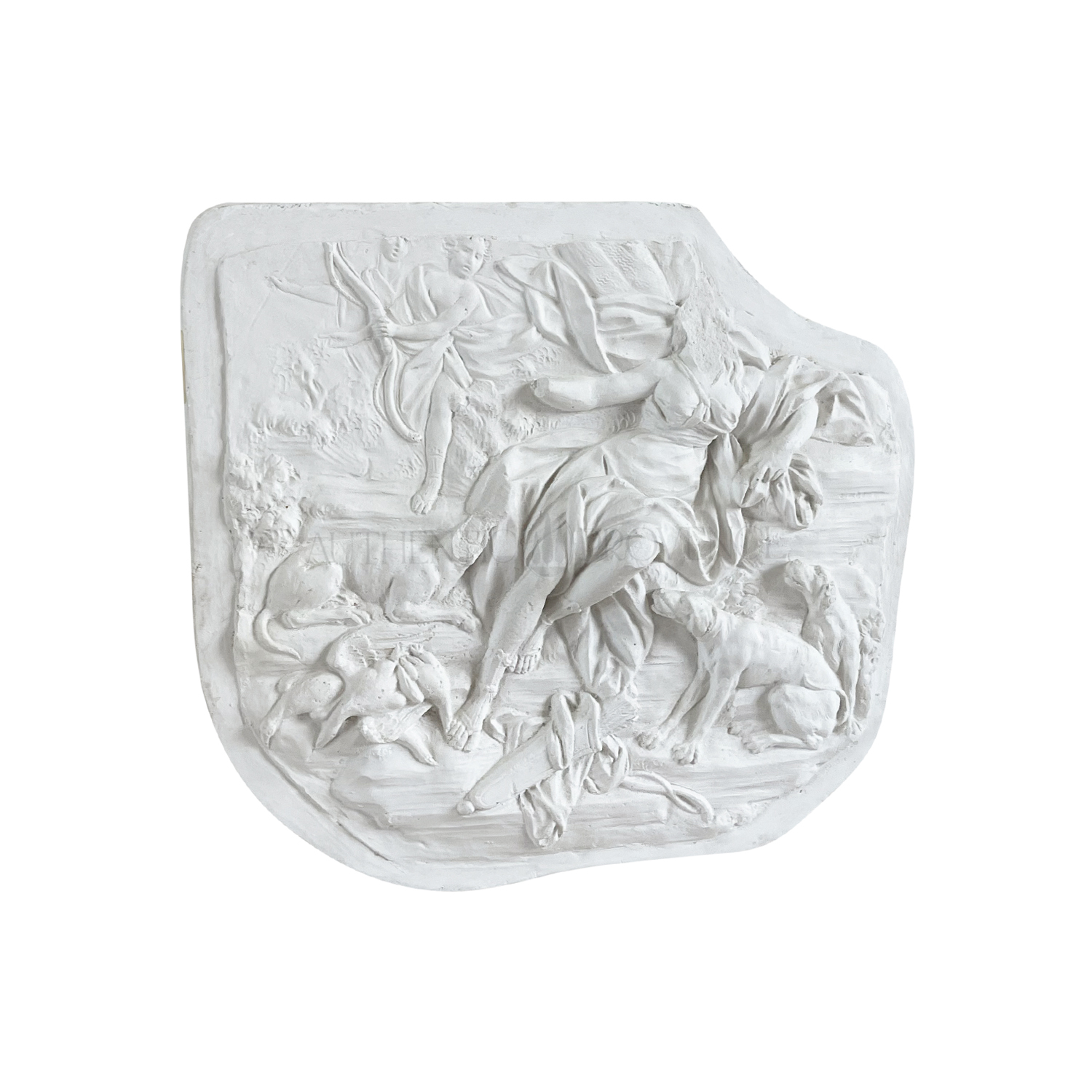 Plaster Wall Relief of Artemis
fp-1030
A lovely wall relief depicting Artemis molded in French Plaster. Not recommended for exterior use.

Artemis was the goddess of hunt, the wilderness and the moon in the Ancient Greek religion and mythology. She is the daughter of Zeus and Leto, and the twin sister of Apollo.

The Greek Mythology is the body of legends, initial told by the ancient Greeks. These stories, sagas concern the origin and the nature of the world, the lives and activities of heroes and mythological creatures.
Material: Plaster
Country of Origin: France
Dimensions: 15" H x 16.5" W x 2" D
Inquire