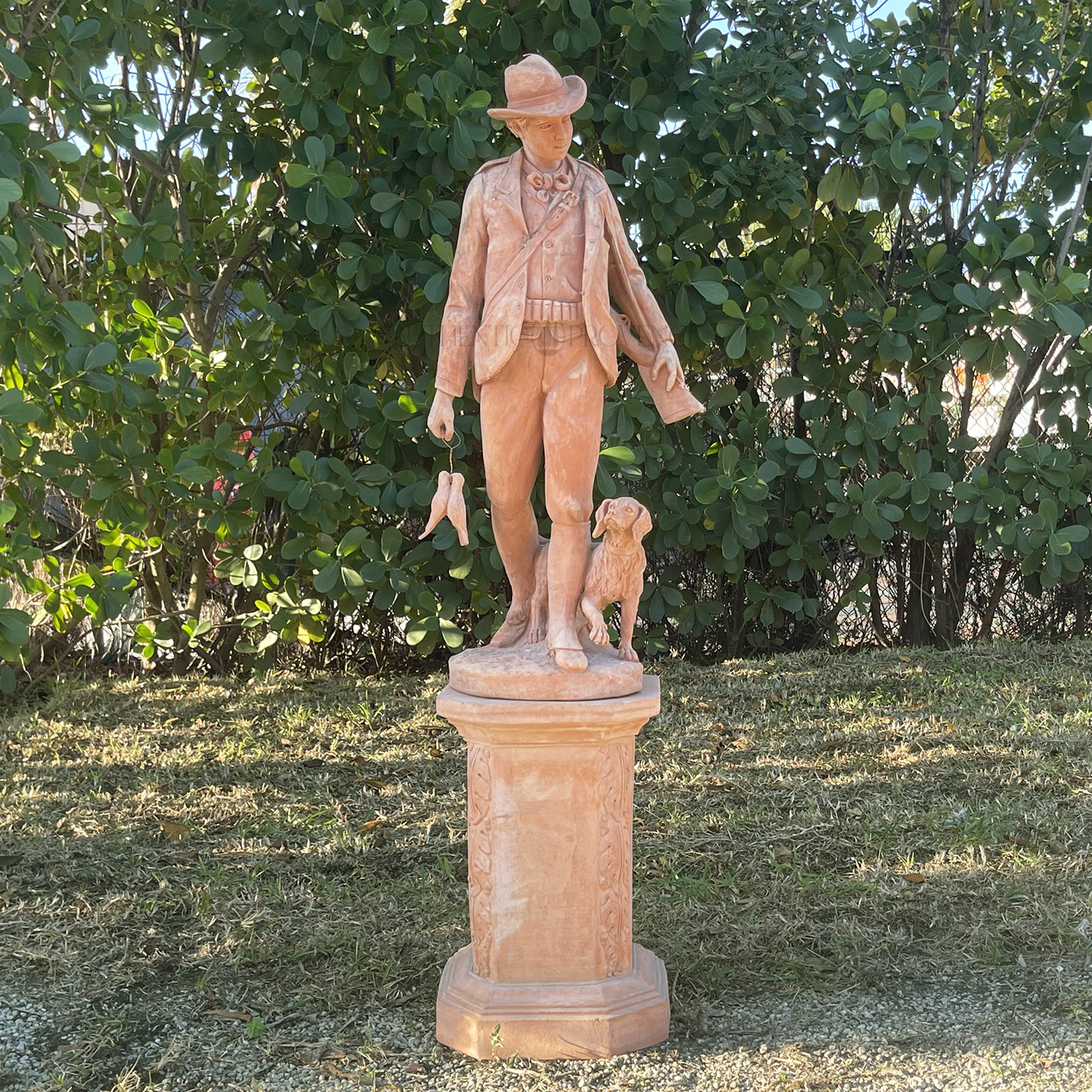 The Hunter
gs-1380
A 19th Century style Italian garden statue in Tuscan terra cotta clay. This very decorative statuette shows an elegantly dressed hunter in the Piemonte style. He is nicely dressed in trousers nicely detailed folds, a flowing open jacket and a hat topping his head.  The statue is accompanied by a hunting dog and is raised on a square short Tuscan plinth with cut corners. The corners are decorated with Acanthus leaves. Heavy beveled top and bottom rims. Hand modeled and fired out of the prestigious Italian Galestro terracotta clay.

Total 57"H

Statue 37"H x 18"W x 12"D

Pedestal 20"H x 14" x 14"
Material: Terra Cotta
Country of Origin: Italy
Dimensions: 57" H Weight: 126 lbs

Inquire