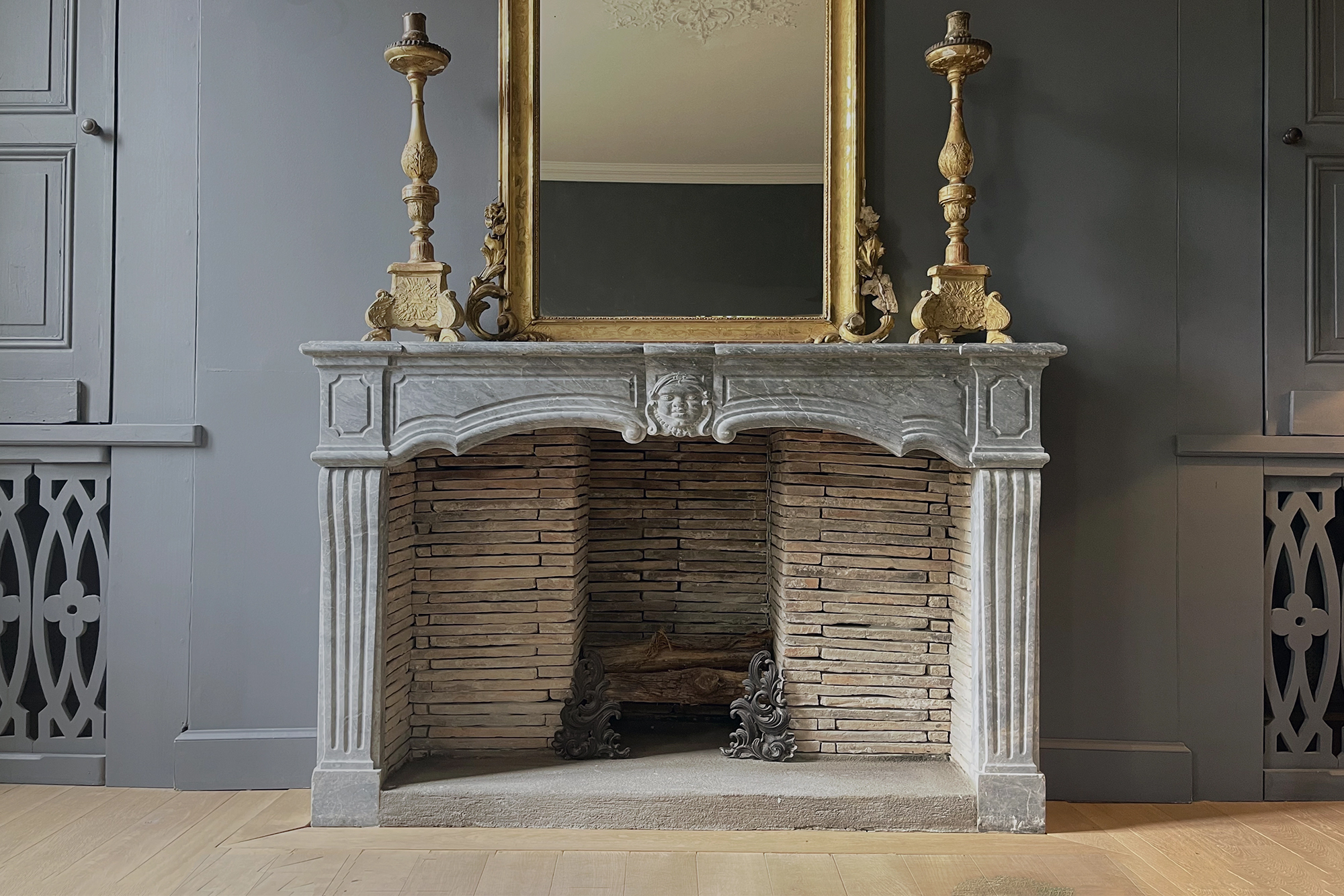 From Hand-carved Mantels to Historic Firebacks: An Exploration of France's Rich Hearth Heritage
From Hand-carved Mantels to Historic Firebacks: An Exploration of France's Rich Hearth Heritage
The Artistry and Tradition of the French Fireplace
October 27, 2023
In a world where craftsmanship was held in the highest regard, and the pursuit of beauty was an unwavering passion, a remarkable collection of antique French limestone, marble and wooden mantels came to life. These exquisite fireplace mantels bore testament to the unparalleled skills of artisans. Each piece, an unrivaled masterpiece, was meticulously hand-carved with unwavering precision and boundless affection, serving as an unequivocal embodiment of quintessential French elegance. Some bore the hallmarks of Rococo designs, with delicate curves and ornate floral embellishments, while others exuded the neoclassical charm of the time.
These stone and wooden mantels played a crucial role beyond their aesthetic appeal. In a time when central heating was a distant dream, these fireplaces were the main source of warmth in the home. Families would gather around them during cold winter nights, finding not just comfort but also a sense of togetherness. The warmth emanating from the fireplace was more (and still is nowadays) than just physical; it provided a quaint atmosphere, fostering closeness among family and friends.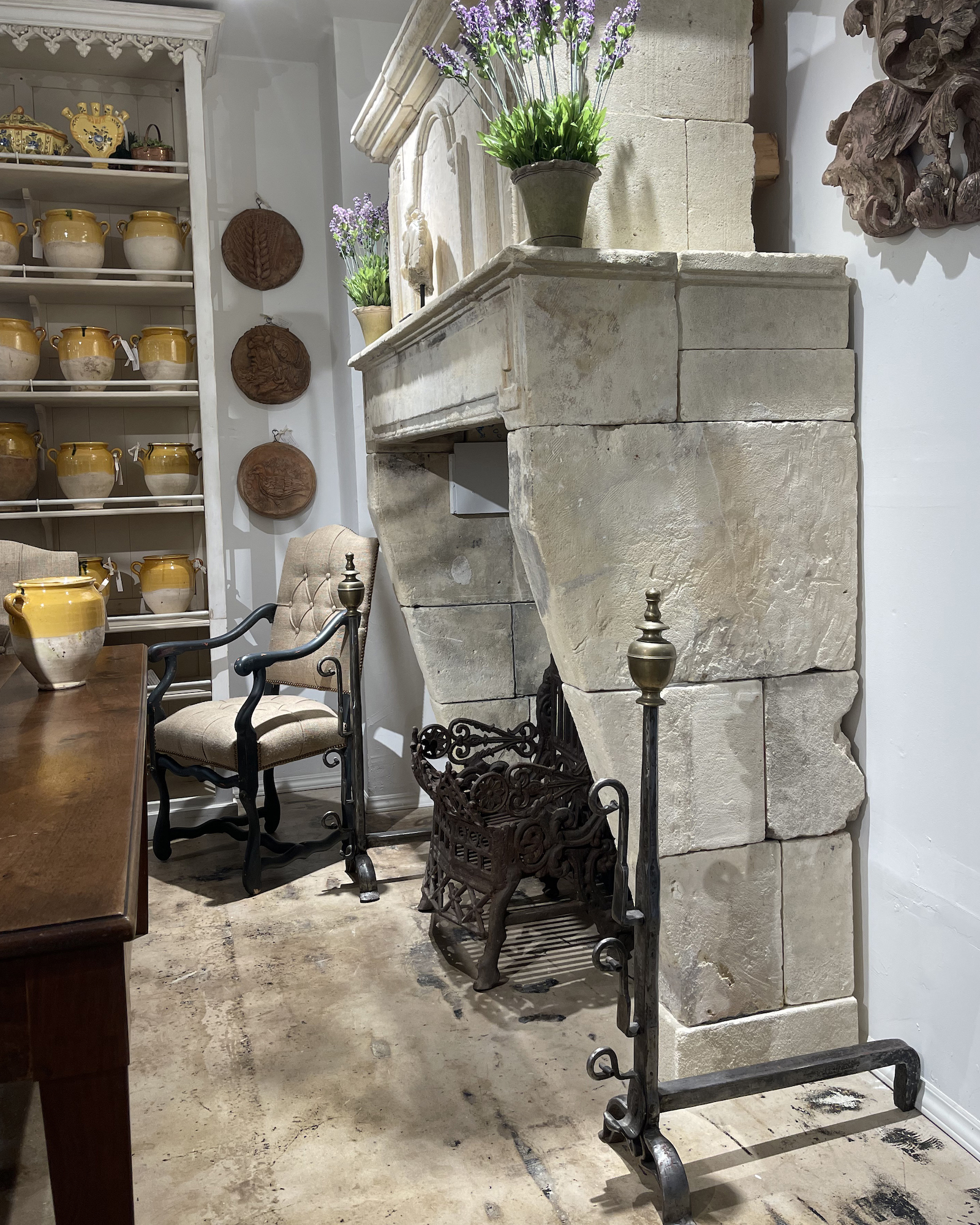 The cast iron fire backs, adorned with intricate designs, perform a dual role in the room. They not only shield the wall behind the fire but also infuse an artistic essence, showcasing a tableau of monarchy symbols on their surface—crown motifs, celestial angels. The noble crests of France, and symbols of the hunt are meticulously crafted by skilled artisans as three-dimensional reliefs. The andirons, ornately hand-forged by skilled blacksmiths, were both functional and decorative, holding the logs that warmed the hearts of those who gathered around. The fireplace screens were adorned with handcrafted elements—flowers, monarchy symbols, and large, curved scrolls of hand-forged metal, a testament to the opulence and elegance of French style.
Every piece in Authentic Provence's collection has a story to tell, a connection to the past, and a promise to add the French lifestyle and a Renaissance touch to any modern home. In a world that moves at a dizzying pace, these antique French limestone mantels and hand-crafted accessories are still truly cherished. A gentle reminder of the grace and elegance of a bygone era, and the timeless allure of a warm hearth that unites families.
VIEW OUR ENTIRE COLLECTION OF FIREPLACE MANTELS, FIREBACKS, & ANDIRONS, TOOLS & SCREENS