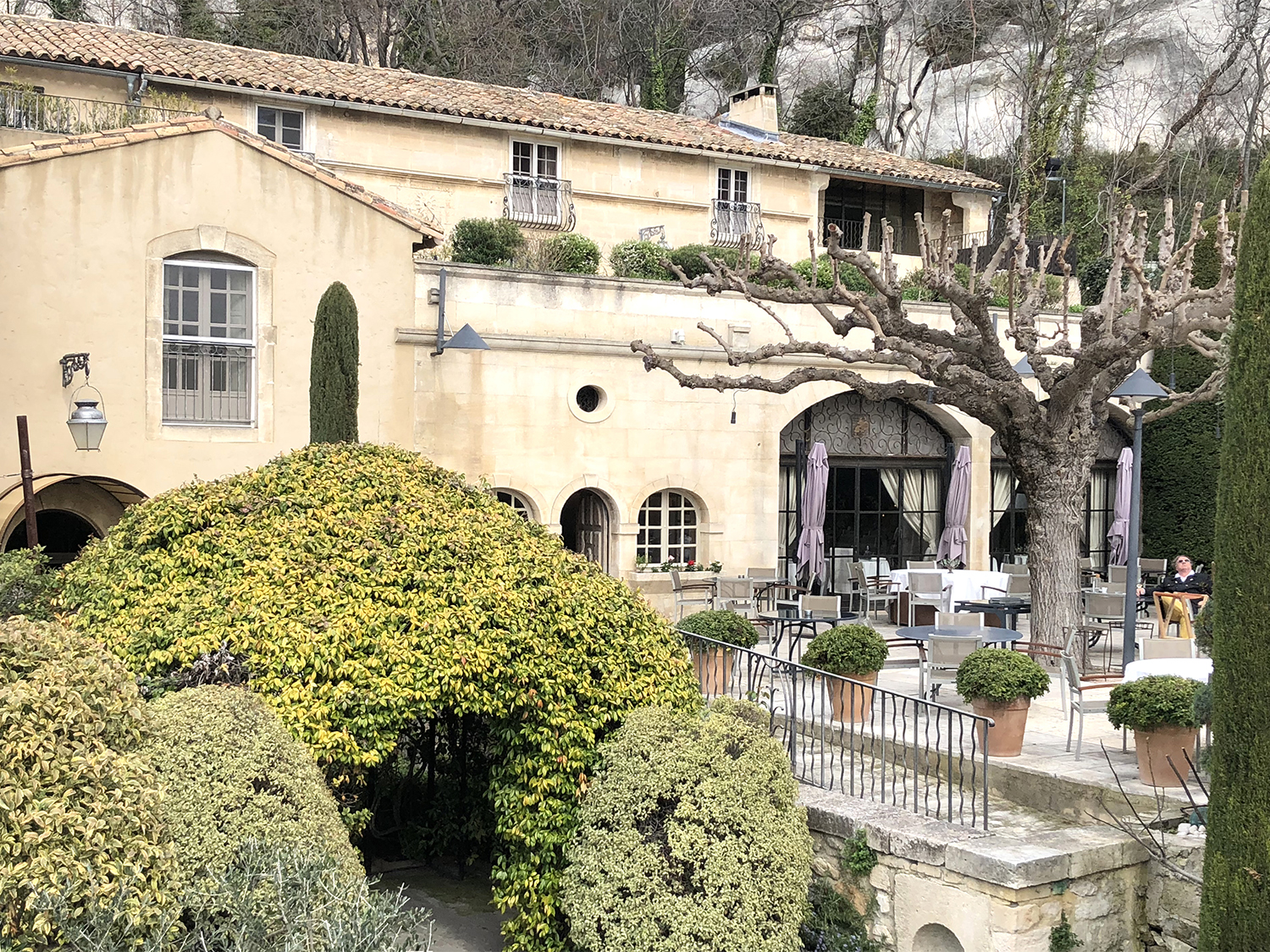 We have just returned from Provence, France and one of the places I always return to, is the Oustau de Beaumanière. (Please view our blog dated 3.24.2017). In the hotel's boutique, which has a very carefully selected array of exquisite products, I came across a small cook book called Vegetable dishes from l'Oustau de Baeumanière by Jean-Andre Charial, with very whimsical illustrations by Lizzie Napoli.
Monsieur Charial is the grandson of Monsieur Thuilier who had founded the Oustau de Baeumanière. He created a series of delicious vegetarian recipes with all the vegetables grown on part of his organic vegetable garden, from which he gathers and cooks the vegetables the same day. He explained that he had travelled to India in 1985, where he had discovered the diversity and variety of the vegetarian cuisine.
In combination he uses different Provencal olive oils, from ripe and fruity to green fruity flavors from the Baux Valley, depending if the oil is used on cooked or raw fish, salads, ice creams or desserts. These oil are bought from Jean-Marie Cornille, La Cravence and Castelas.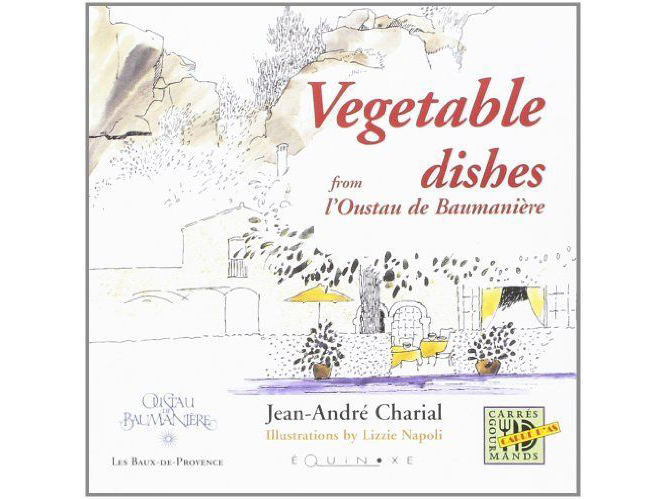 Some of our favorite recipes from the book are:
Soupe au Pistou
Salade de pamplemousse et fenouil à la badiane
Riz aux endives, à la badiane et à l'orange