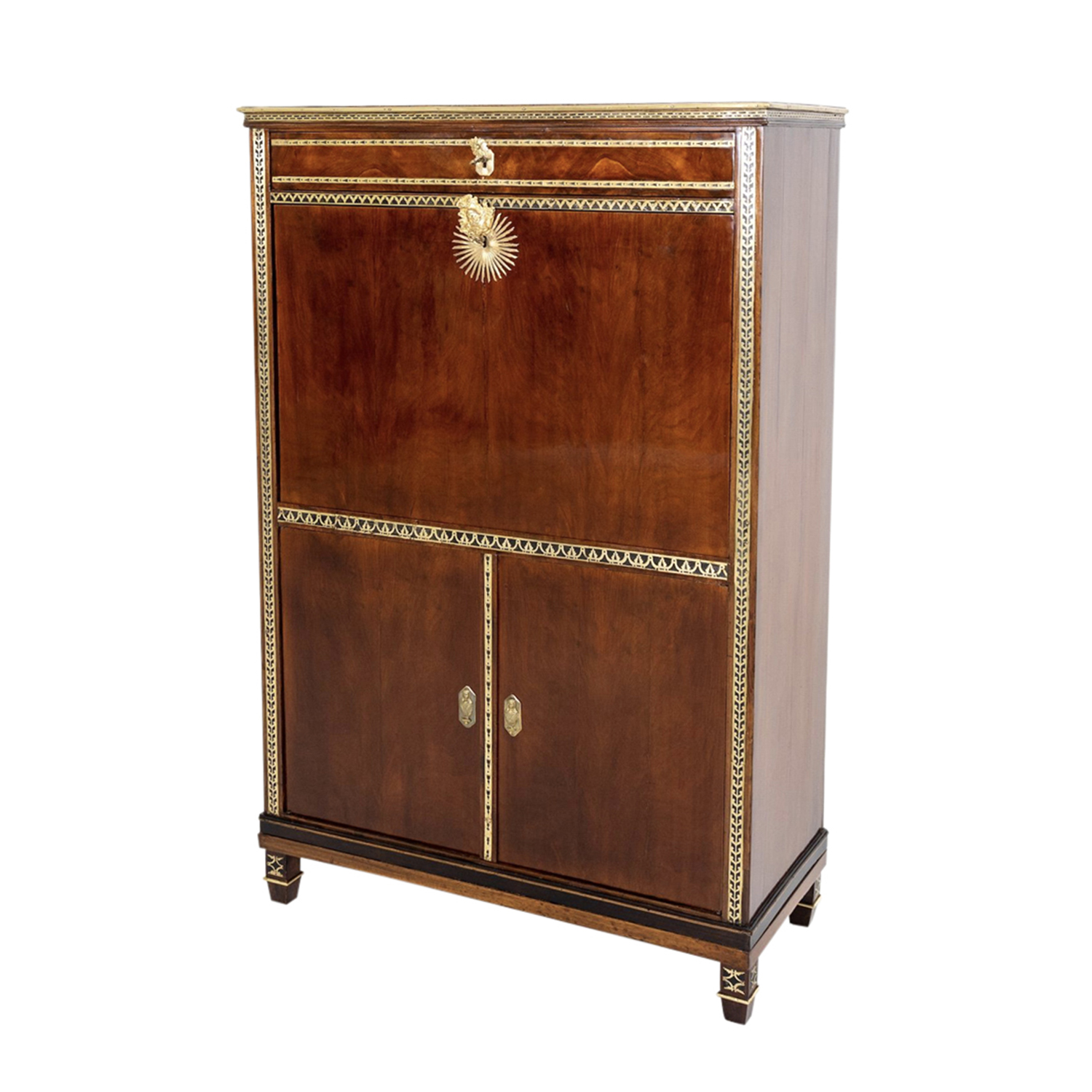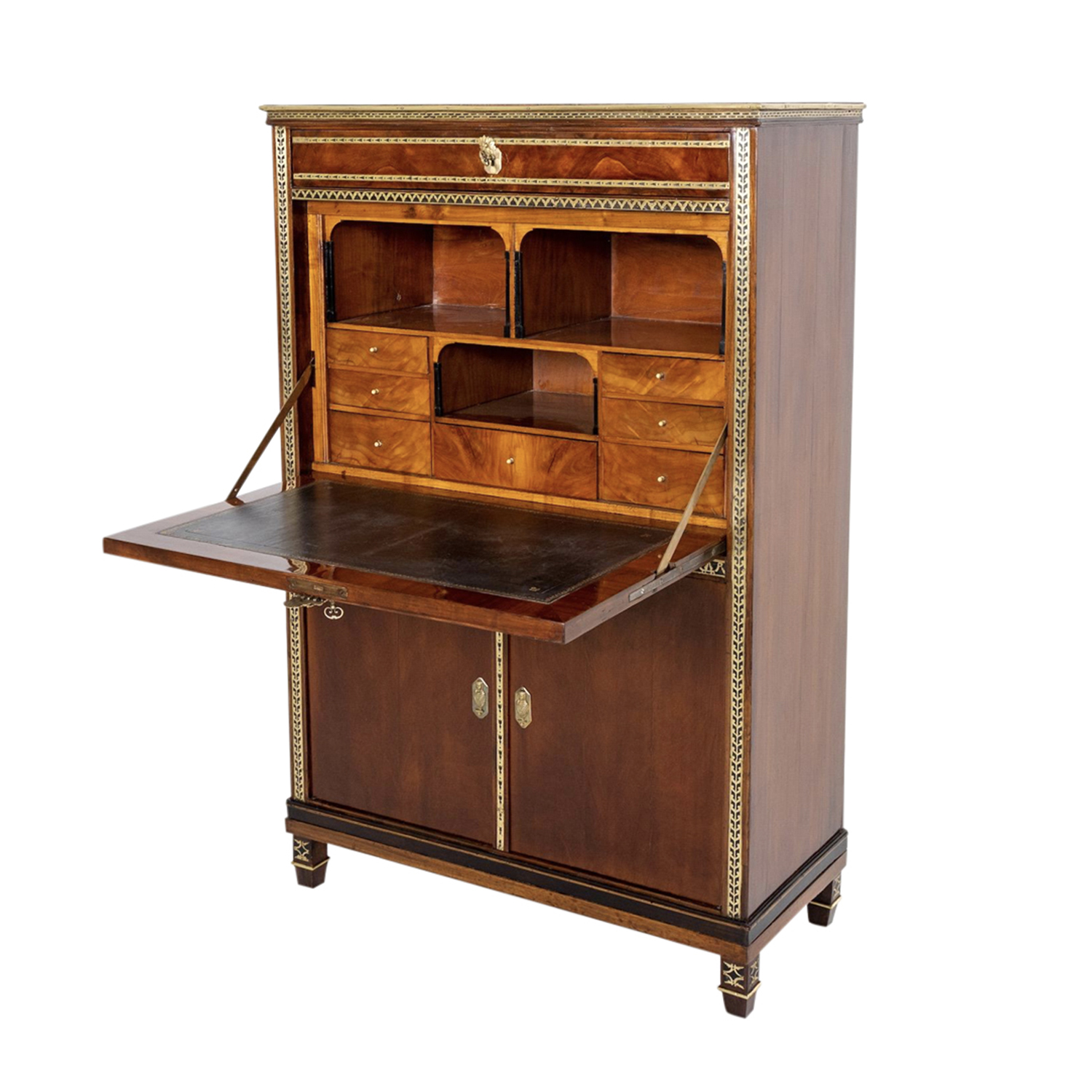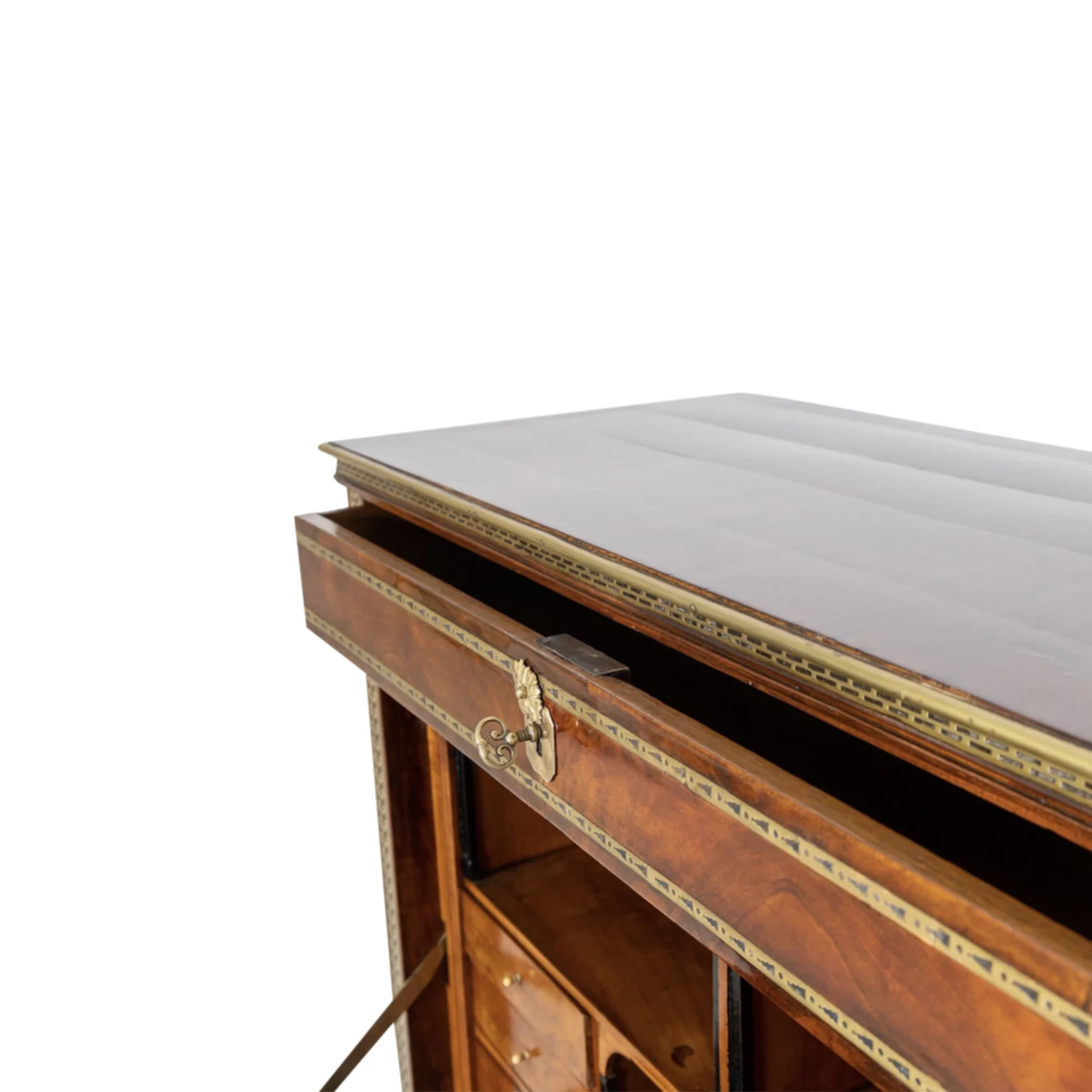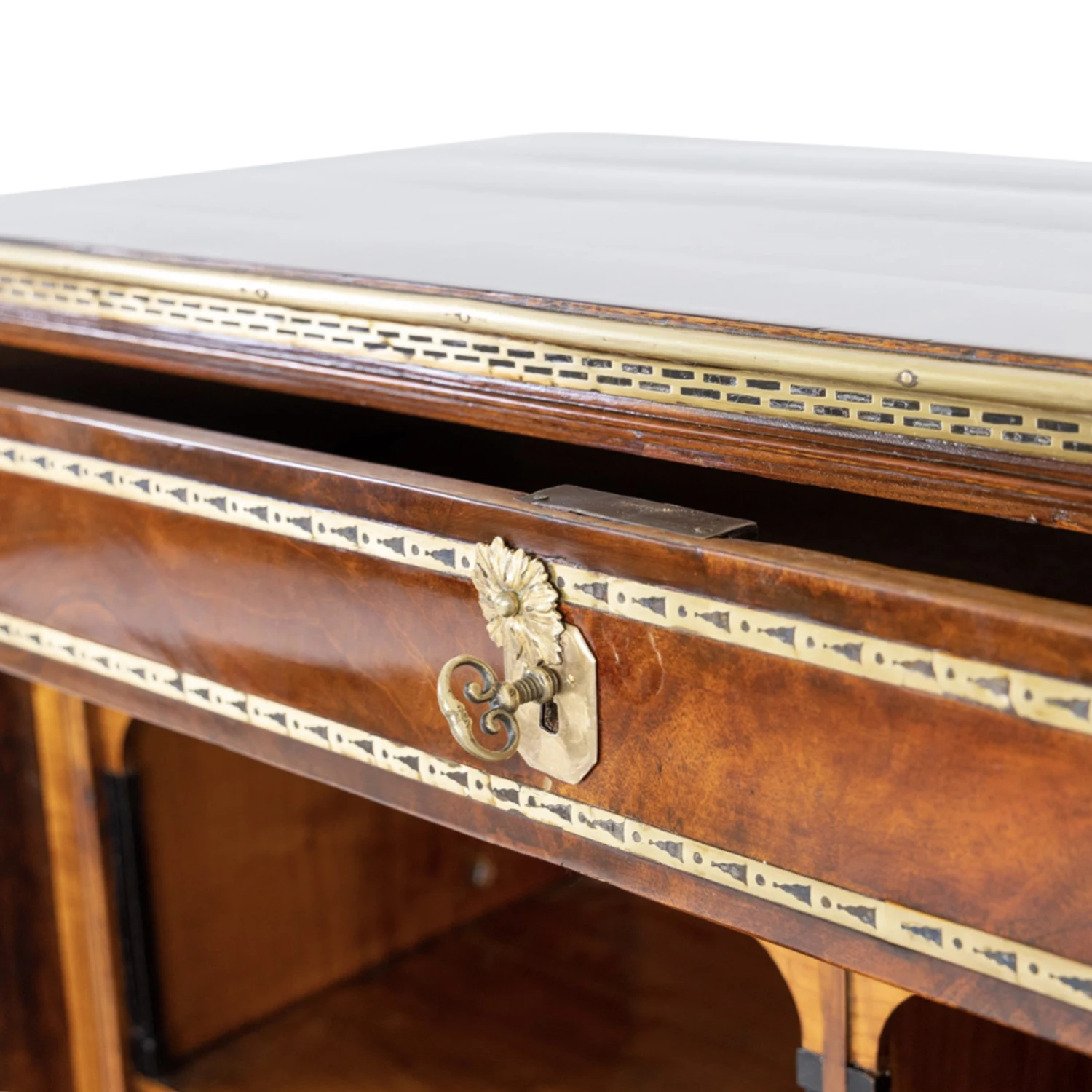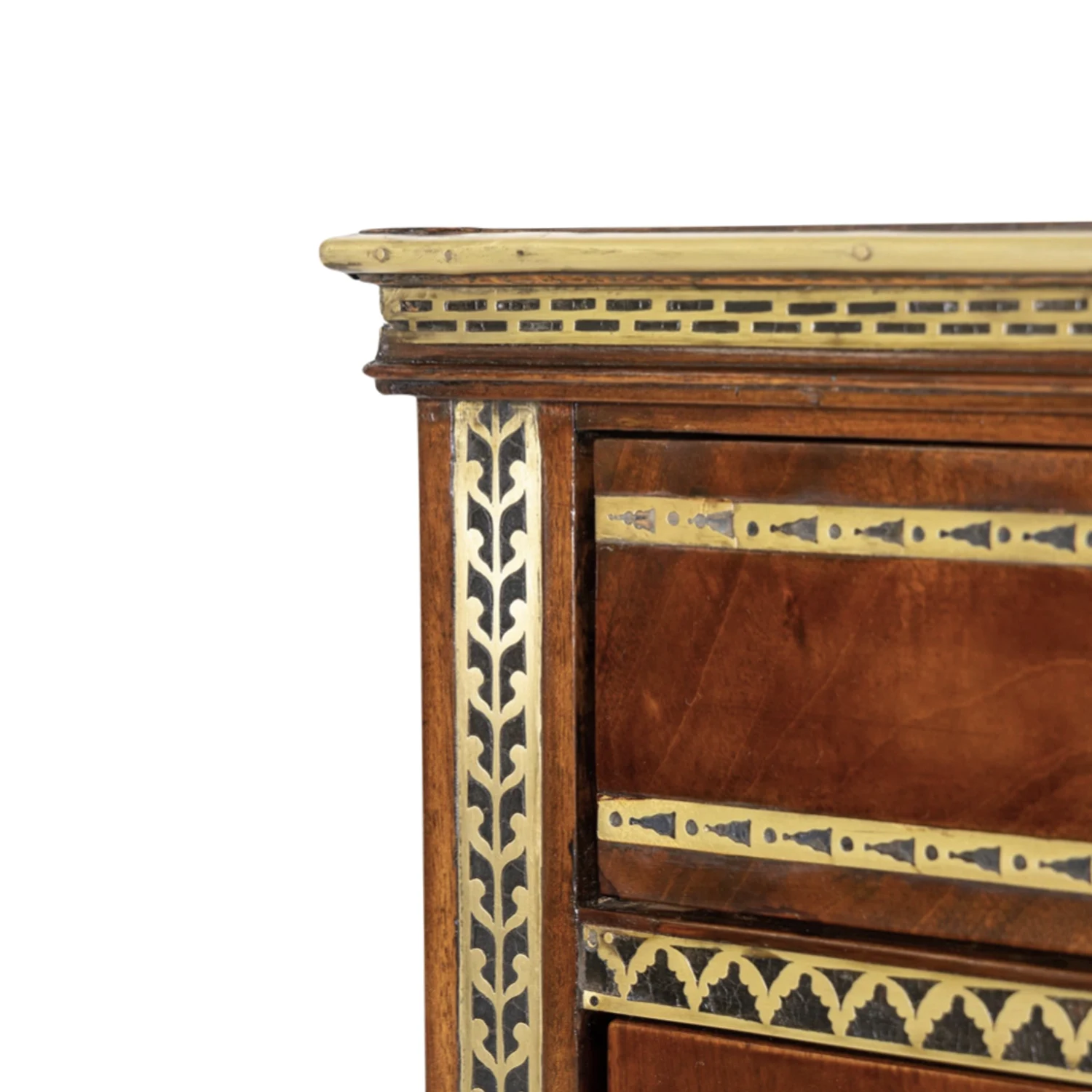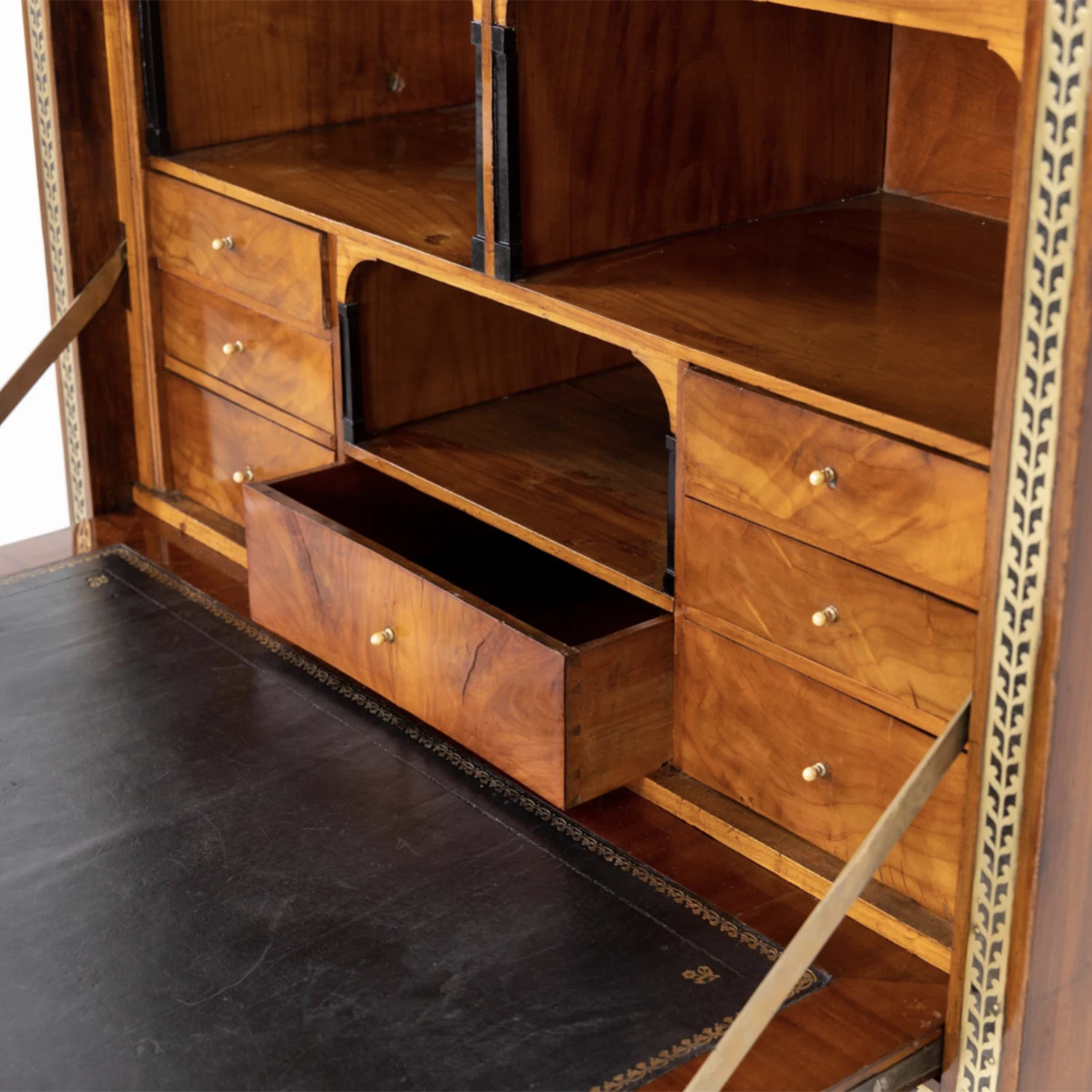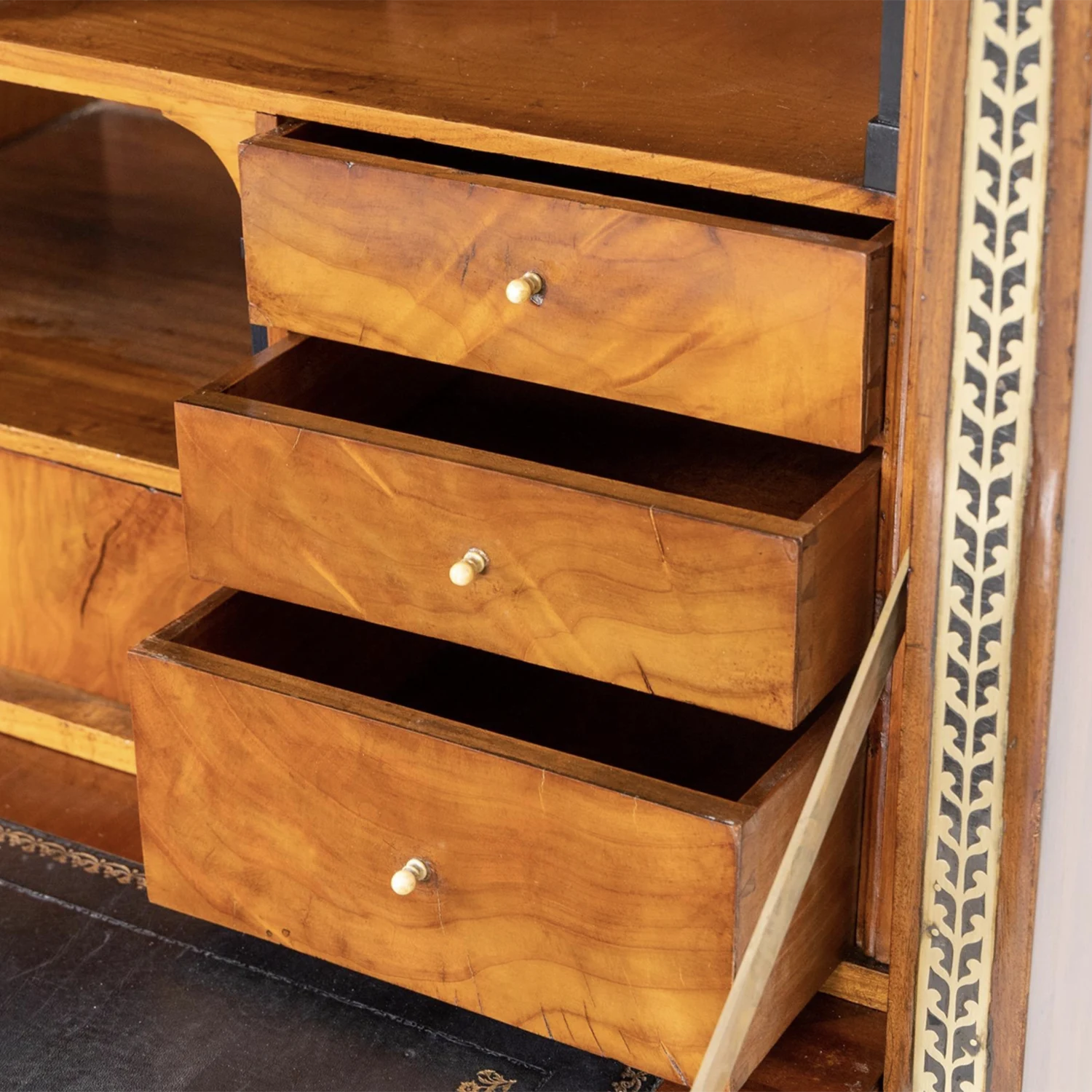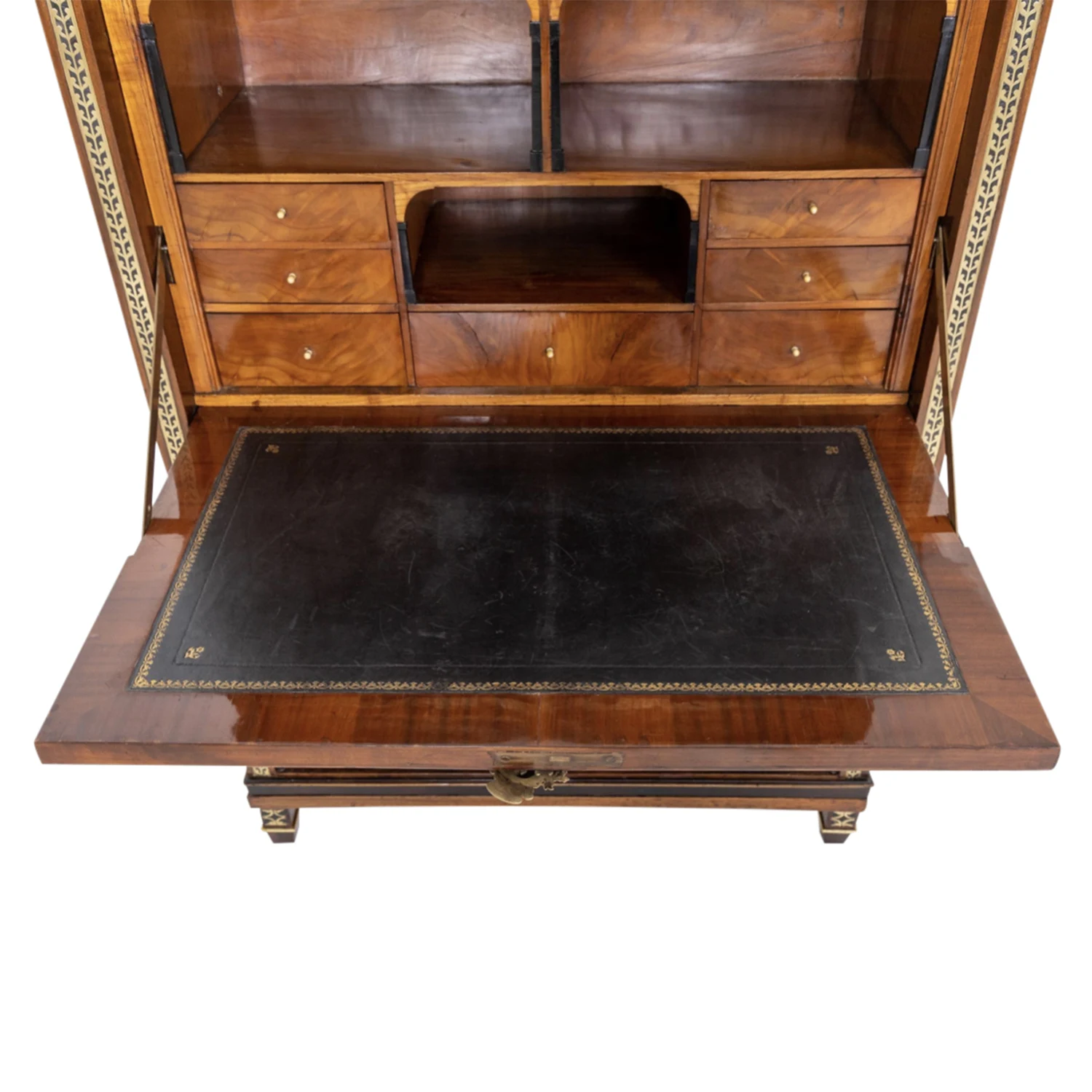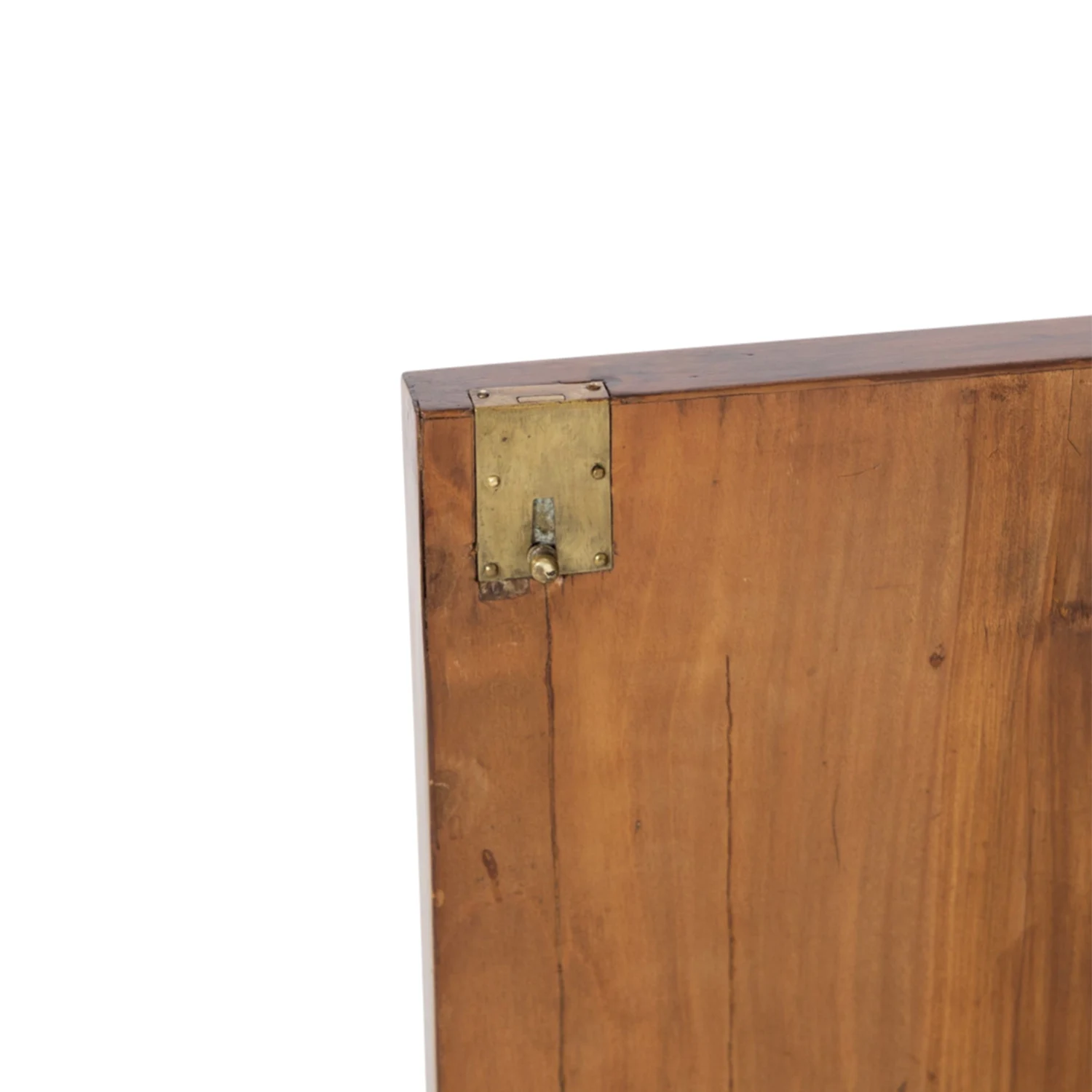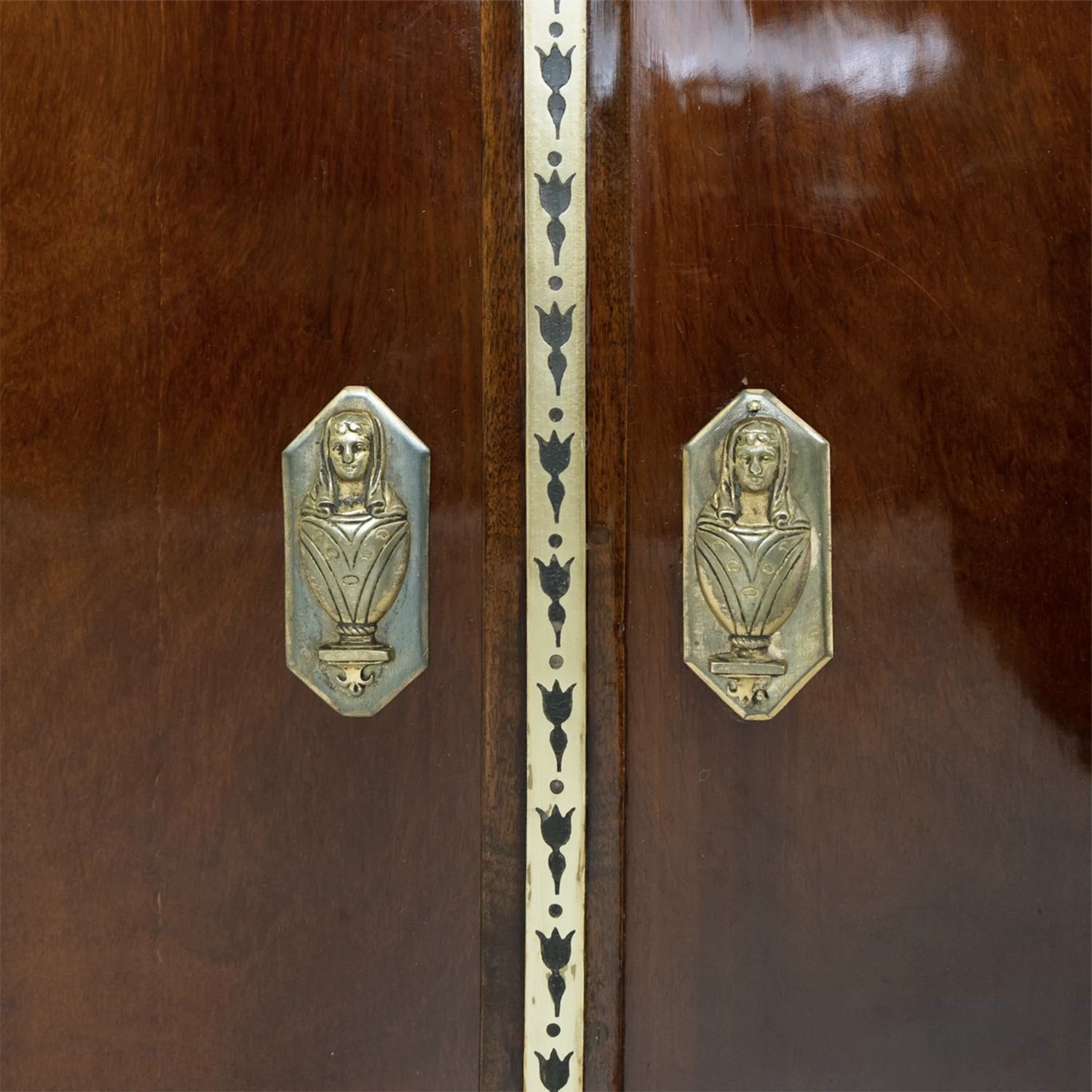 19th Century Russian Antique Veneered Mahogany Secretary by Heinrich Gambs
pe-2059
An antique Russian, German secretary with a writing flap made of hand crafted shellac polished, partly veneered Mahogany, designed and produced by the German cabinet maker Heinrich Gambs in good condition. The bottom part of the detailed cabinet is composed with two doors, consisting inside two large drawers and one shelf, standing on four arched fluted feet. The top part of the cupboard is decorated with one small drawer. The writing flap is particularized by detailed polished brass work art and its original black leather top. The inside consists seven drawers and three compartments, surrounded by ebonized pilasters. The original keyhole is covered by Mercury macaroon with polished sunbursts. The secretaire represents the First French Empire time period, era also known as Napoleonic France. Minor scratches on the leather top, due to age. Wear consistent with age and use. Circa 1800 - 1810, St. Petersburg, Russia.

Desk opening: 30" H x 32.5" W x 20.25" D

Heinrich Gambs was a German artist and cabinet maker, born in 1765, in Baden, Germany and passed away in 1831, in St. Petersburg, Russia. In 1790, Gambs moved to St. Petersburg and opened his own store and named it Mechanic Gubms. One he started his own business, Gambs received wright a way large orders, mainly imperial orders.
Material: Wood, Leather, Metal
Details: Polished Brass, Polished Mahogany, Shellac Polished Mahogany, Veneered Mahogany
Country of Origin: Russia
Dimensions: 56.5" H x 37.25" W x 17" D
Inquire