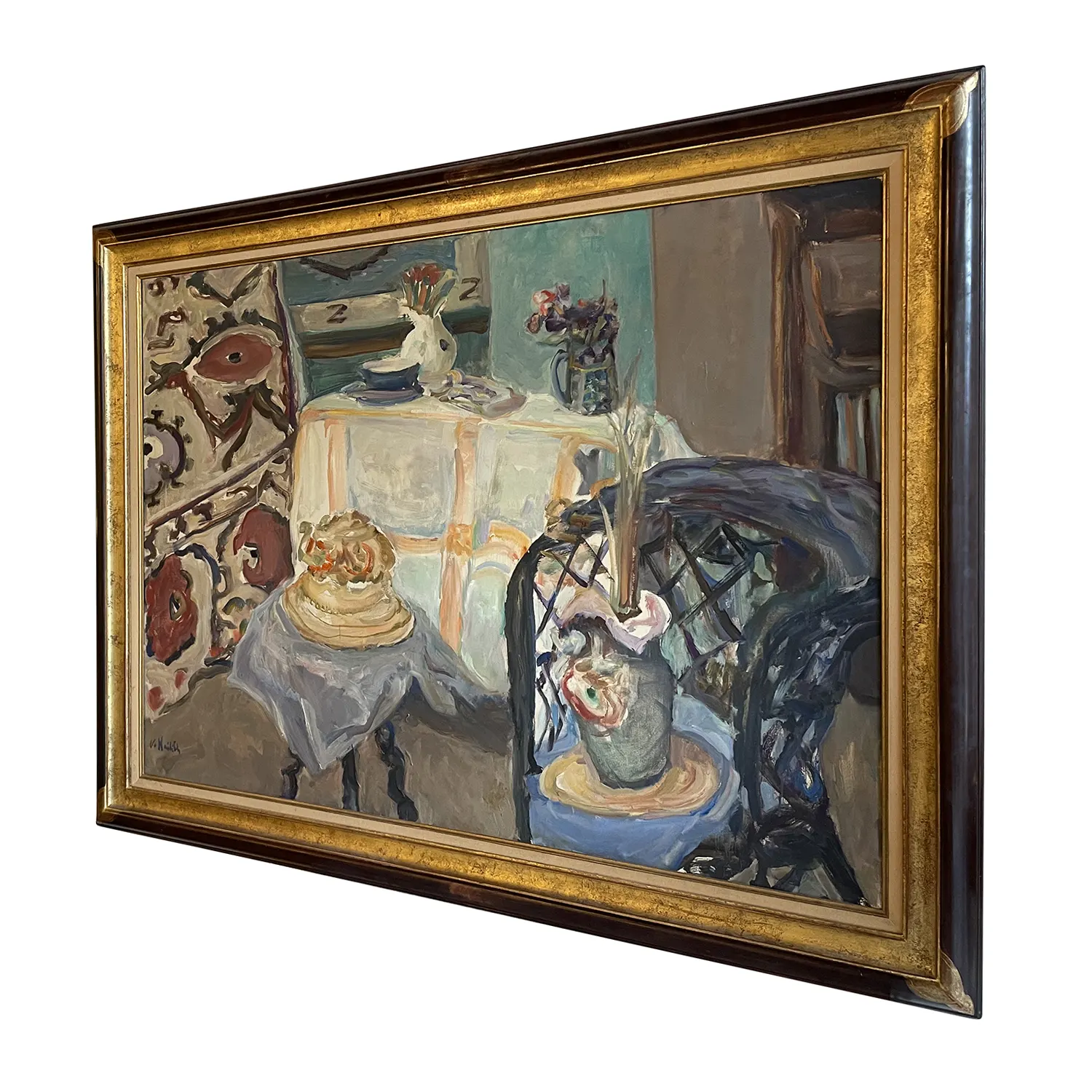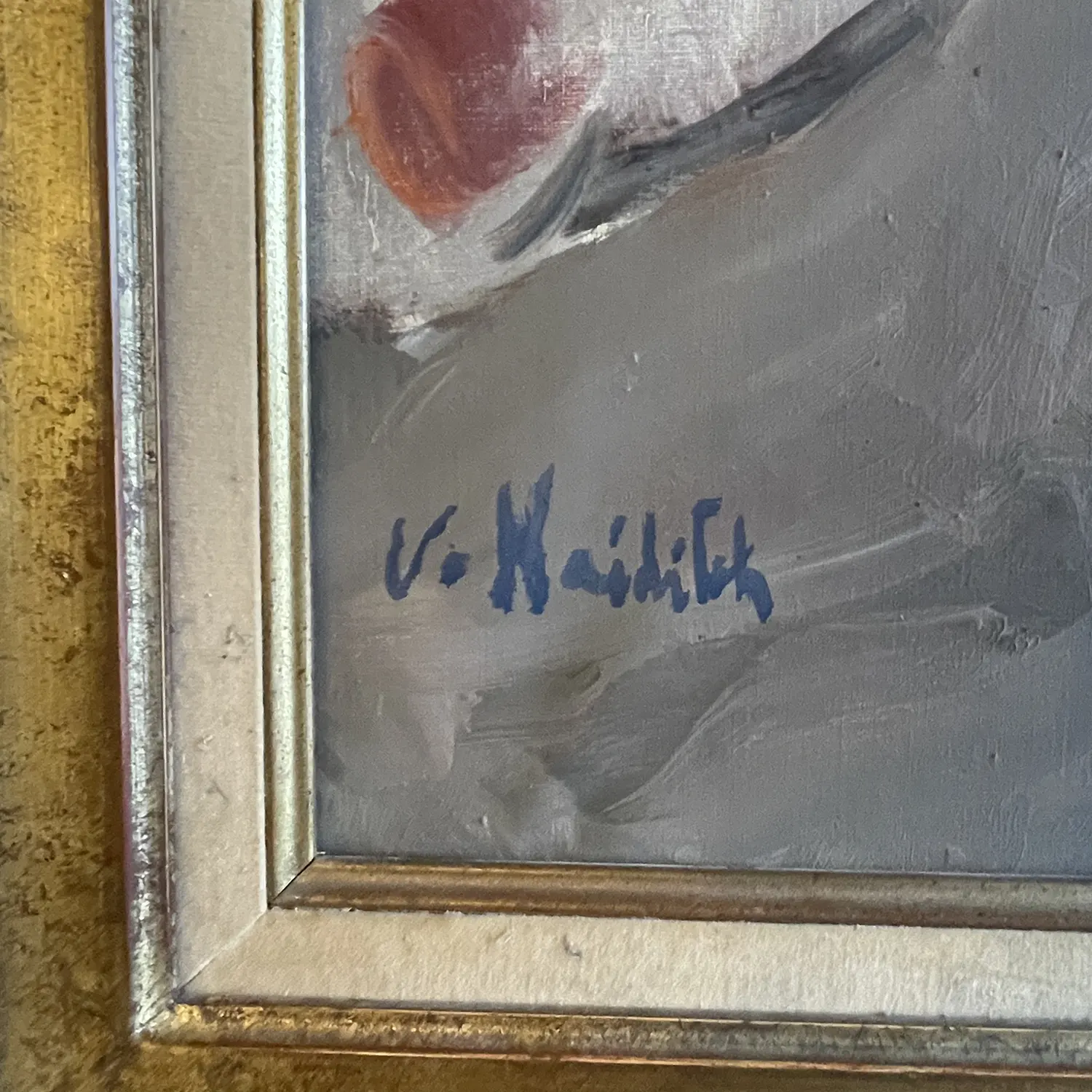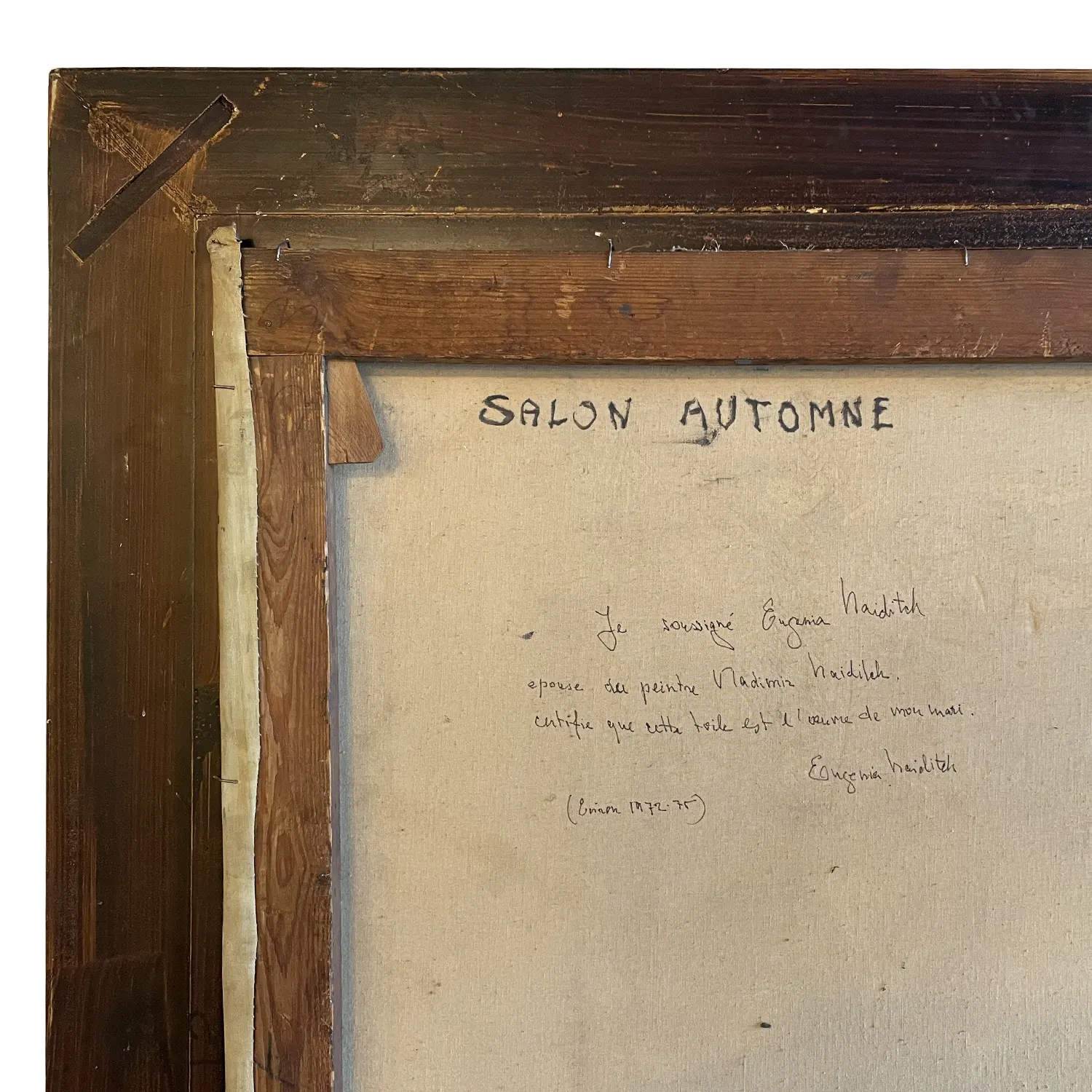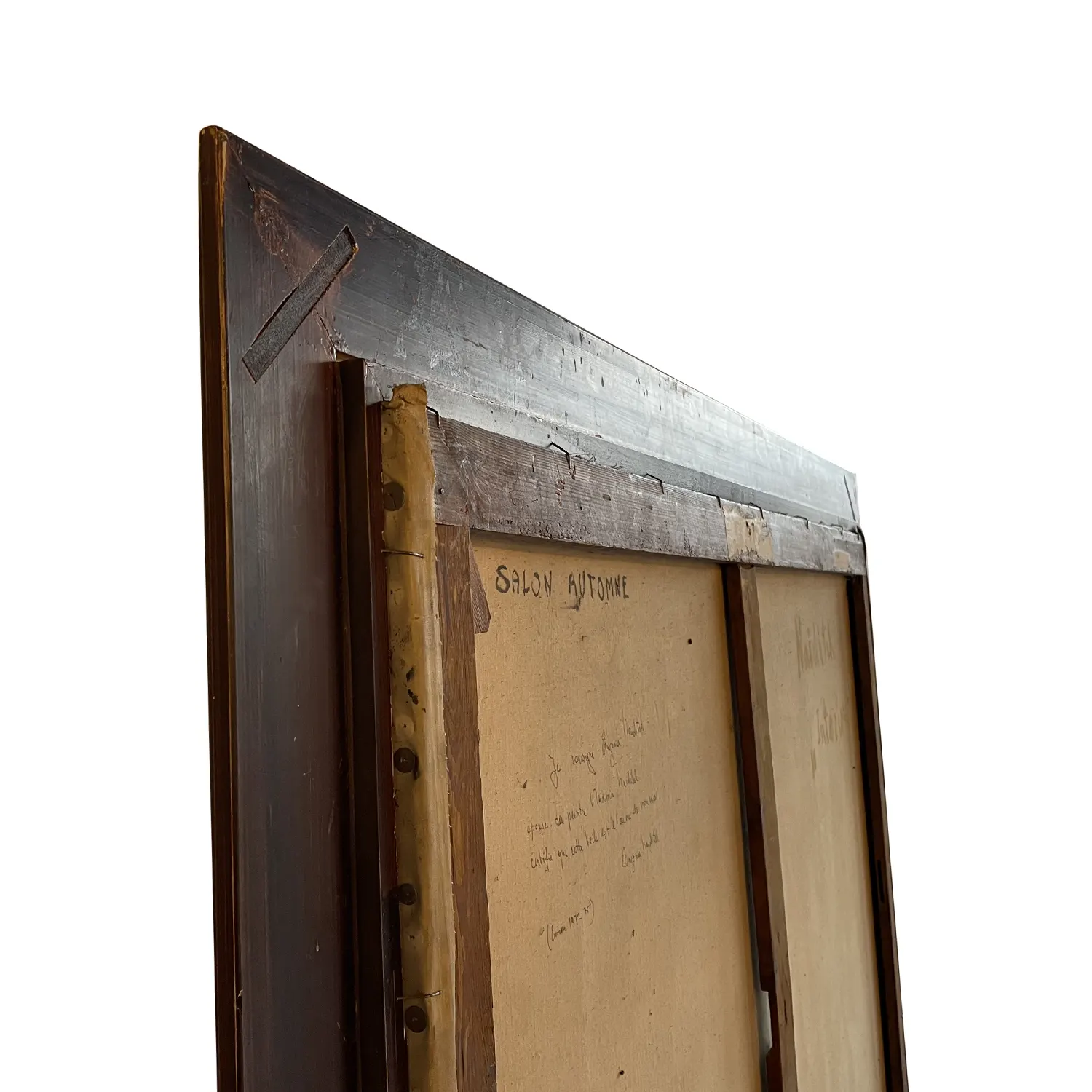 20th Century Russian Still Life Oil Painting of a Dining Room by Vladimir Naiditch
pai-1070
A light-blue, red still life oil on canvas painting, portraying a sunny day in a dining room with colorful flowers in vases, decorated by detailed wallpaper, painted by Vladimir Naïditch in a hand carved original gilded wooden frame, in good condition. The room depicts a console, small side table and a black French armchair. The tables are served with coffee and cake. The vintage painting represents The Russian Avant-Garde art movement, time period. Signed on the lower left and countersigned on the back. The painting belong before the Galerie Drouart, antique store in Paris. Wear consistent with and use. Circa 1930 - 1940, Paris, France. 

Measurements without the frame: 38.25" H x 51.5" W x 0.75" D

Vladimir Naïditch was a Russian artist and painter born in 1903, in Moscow, Russia and passed away in 1980, in Paris, France. Naïditch came from a well-known family of vodka distillers, were he remained in the family business throughout is life. He started his artistic, painting education at the School of Applied Arts in Moscow, where he developed his talent. Soon he was recognized and he was able to exhibited for the first time at the age of fourteen. In 1920, Naïditch move to Paris, where he continued studding at the Grande Chaumière and Colarossi Academies. In Paris, he met well-known artists and painters, such as Jean Pougny, Mikhail Larionov, Marc Chagall, Pablo Picasso, etc.
Material: Oil On Canvas, Wood
Details: Gilded Wood
Country of Origin: Russia
Dimensions: 47" H x 59.75" W x 2.5" D
Inquire