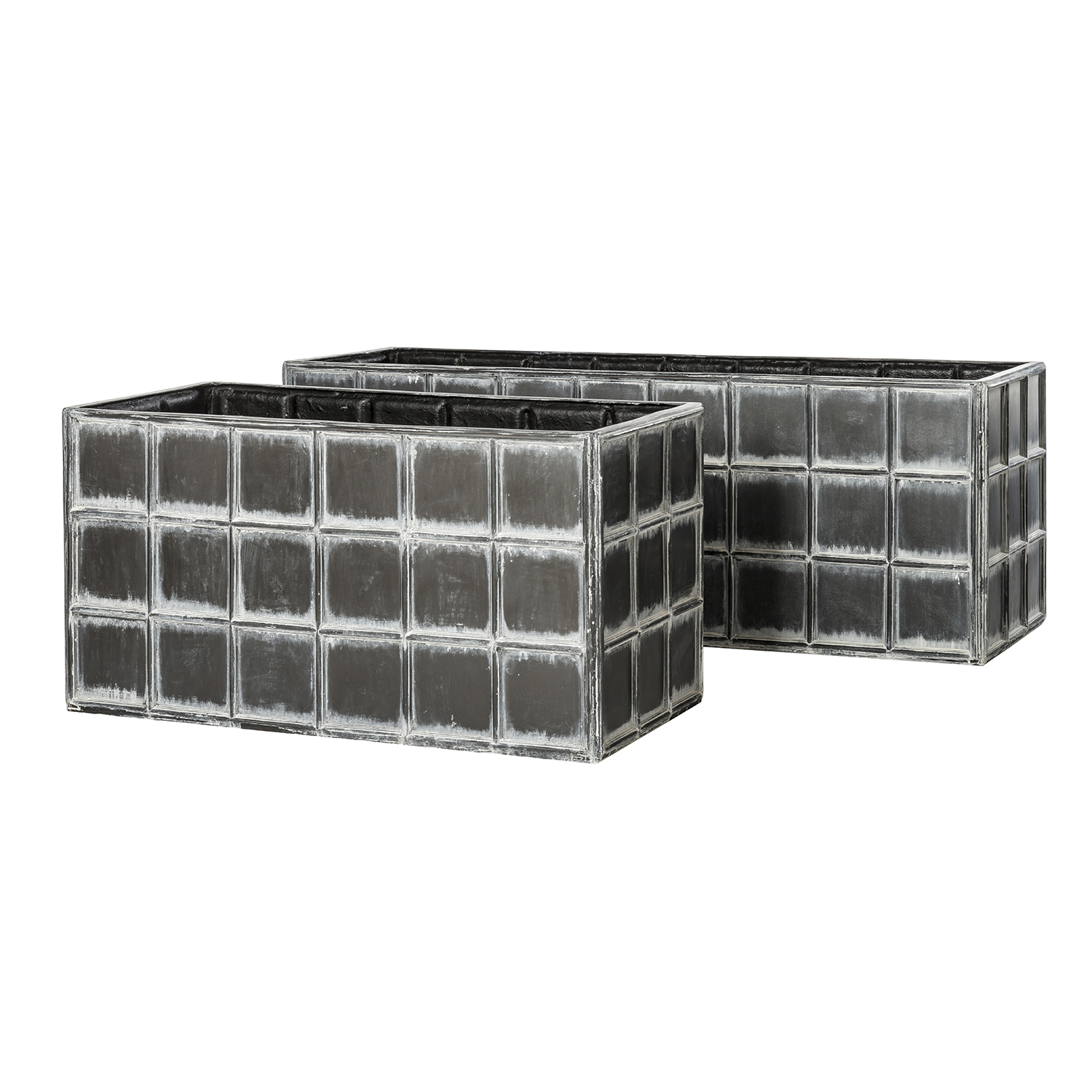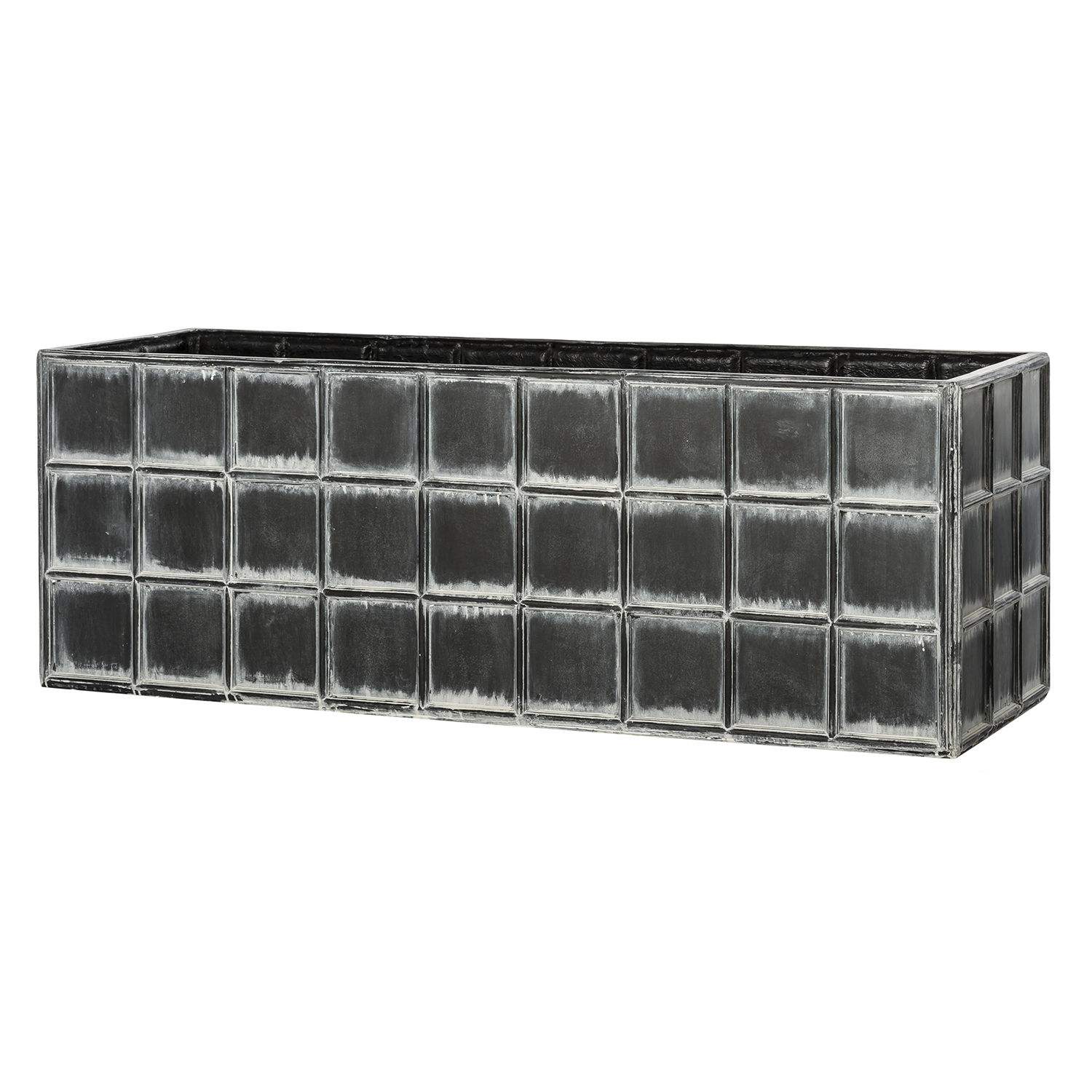 Adger Trough
plw-1006
This Adger trough is a reproduction of a 17th Century English design. This plant trough has a strong linear pattern which works in both either traditional or contemporary settings alike.

The garden trough comes in 2 sizes, and is also available in four sizes of square garden planter. The ideal solution for apartments or if you needed a light weight container which can easily be moved throughout the property. The antiqued faux lead finish gives the appearance of an old weathered patina. They can be planted with large structural trees, or grouped together to create a sculptural focal point on a patio.

Made up of lightweight fiber glass material even the largest ones can be handled easily when planted.

Weather and frost resistant.
Size: A, B
Material: Fiber Glass

A
Dimensions: 20" H x 39" W x 20" D Weight: 20 lbs

B
Dimensions: 20" H x 59" W x 20" D Weight: 40 lbs

Inquire