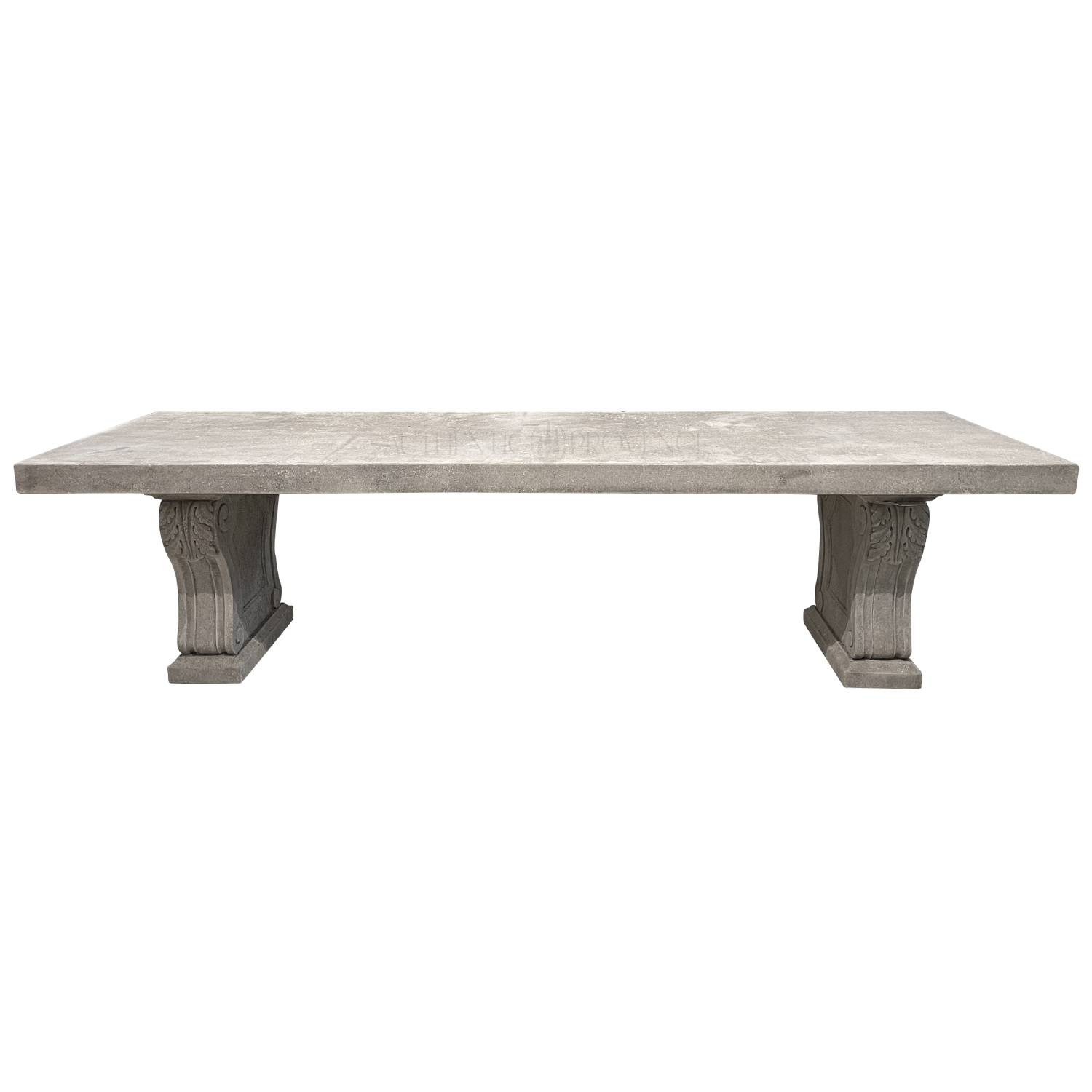 Reboul Table
gf-1018
The imposing table top of this limestone garden table rests on two legs carved with a detailed hand carved Acanthus leaf decor on either side. The table top is 4" thick and has a beveled edge detail. Prov. Northern Italy.

The 98.5" W table has a single slab table top with two legs.

The 142" W table has a two piece table top with three legs.
Material: Limestone
Details: Hand Carved Limestone
Country of Origin: Italy
Size: A, B, C

A
Dimensions: 31" H x 98.5" W x 38" D
C
Dimensions: 31" H x 142" W x 38" D
Inquire